India: A Travel Guide for Women (sort of)
0
Guest Post by Madeleine Wilson
For many women travel in India has something of a stigma attached to it, especially when going solo. But like most destinations, feeling safe in a new country is a combination of respect, instinct and plain old common sense.
Hinduism, Buddhism and Sikhism are the major religions practiced in India and some areas are Muslim so just follow the lead of locals and dress respectfully. Particularly when swimming in non-tourist zones you should wear lose clothing as opposed to a skimpy bikini.
But in general, nothing should stop you doing all the activities you have set your heart on enjoying. There is always a solution. Fancy going off the beaten track? Get yourself a guide for the first day to help you get your bearings. For shopping, find one of Delhi's quieter markets where you can brush up on your bartering skills. And if you are worried about feeling like a bit of a gooseberry venturing out on the town alone, check out one of India's friendly music festivals. Round all this off with a cheap Goa hotel with HostelBookers on the beach and you've got yourself a care-free holiday.
Guilt-Free Shopping in Delhi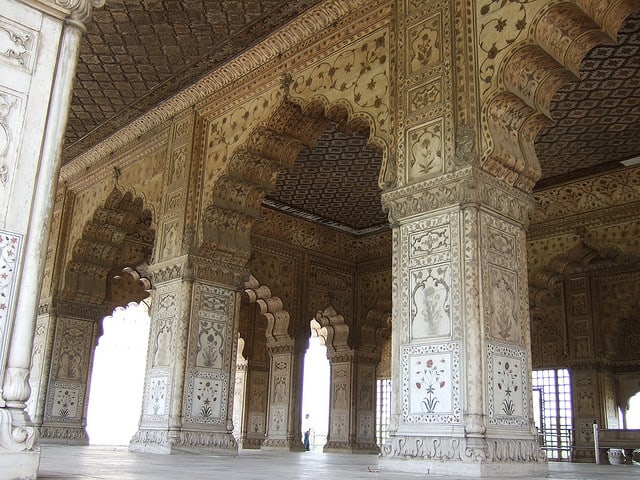 Photo by: Onopko
You'd be a fool not to pick up a few purchases on your trip to India. The country produces exquisite jewellery, textiles, pashminas; and while there is no shortage of markets to choose from, Chandni Chowk in Delhi is one of India's oldest and finest. It is chaotic, colourful and in the vicinity you can also find the UNESCO World Heritage Site of Lal Qila (The Red Fort), the 17th century mosque of Jama Masjid and several grand and historic residences. In other words, balance the shopping spree guilt with a few cultural attractions. Alternatively, you can opt for a more serene bartering experience at Dilli Haat in south west Delhi. This laid back craft market is a great spot for eating on the go if you fancy giving Delhi's street food scene a whirl.
A Guided Detour in Hyderbad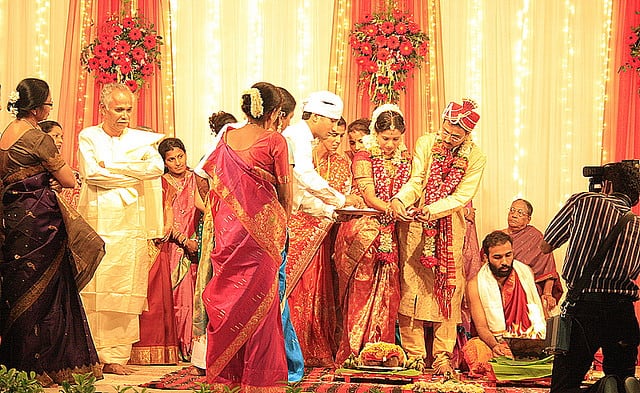 Photo By: Deepattheawesome
While most of us would love to leave the well-trodden path behind, this can be a tad unnerving for the female traveller. So why not try a guided tour? In Hyderbad for example, the Detours company steers you away from conventional tourist traps. The local guides feel more like in-the-know friends who will peel this intriguing city layer by layer for you, exploring local cuisine, chatting about the history and perhaps get you in to a local wedding!
Pray in Julia Robert's EPL Style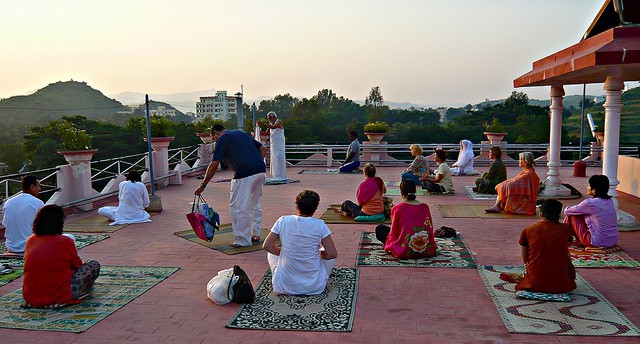 Photo By: Herry Lawford
While one Hindu mantra "om, shanti, om" suggests that you can find "peace everywhere", a few days in any of India's frantic and all-consuming cities and you might beg to differ. A rural yoga retreat is a fantastic opportunity to find some breathing space. And since so many guesthouses offer yoga and meditation, you don't have to fork out for a swish spa. The lush backwaters of Kerala or the hill stations around mountainous Ladakh, which certainly offer idyllic views, are good places to start looking. For a more challenging detox, desert-bordering Pushkar is a no alcohol, no meat, no eggs and no petting affair. Alternatively, Rishikesh has been coined the yoga capital of the world and offers everything from mantra chanting, crystal healing to laughing yoga.
India's Great Train Journeys: Goa to Mumbai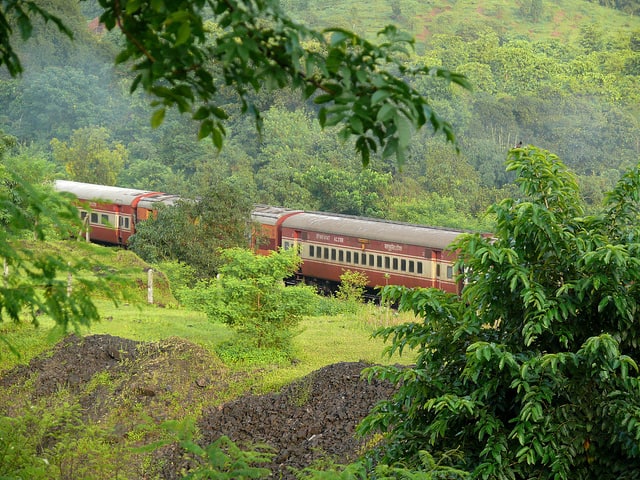 Photo By: Himanshu Sarpotdar
Ladies like a few creature comforts (go on, admit it). So for lengthier journeys, skip the bumpy bus ride and opt for India's clean and secure railways. If you have an image of an overcrowded carriage with stacks of chicken coups and bundles of mangoes, you've got the wrong idea. Long-distance trains offer efficient reservation systems and you can book seats and air-conditioned sleeping berths. Like any place you travel to, you should always be wary of pickpockets, especially in the busy stations. In the sleeping cars you will find wire hoops hanging from underneath the seats to which you can padlock your luggage. Just bring your own small padlock or bicycle chain.
A particularly impressive route is from Madgaon in Goa to Mumbai called the Konkan Railway. The railway is a feat of engineering – that the British found too daunting to initiate. It was the Indians who bored their way through the mountains (92 tunnels in total) to create a line running between the Sahyadri hills on the east and the Arabian sea to the west. This breathtaking and coastal-hugging journey past paddy fields and mango trees crosses over 2,000 bridges including the highest viaduct in India, the Panvalnadi bridge. It takes just over 12 hours and a second class air-conditioned sleeper costs about £18.
Tip: Most of the larger city stations have a tourist office. Drop in for advice about transport, getting around or obtaining city maps.
Pull an all-nighter in Jodhpur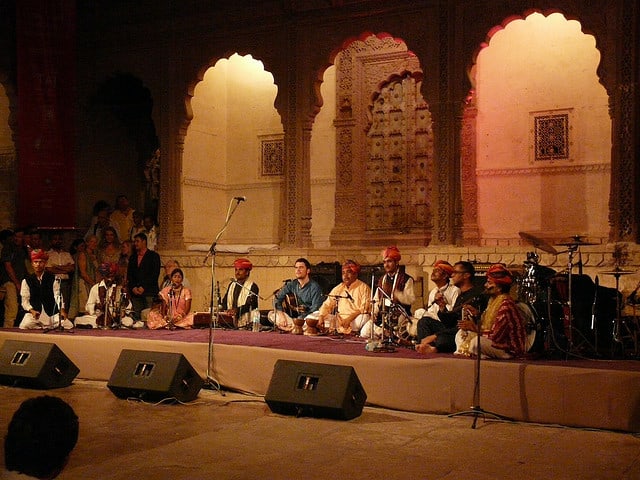 Photo By: Varunshiv
Forget muddy wellingtons, greasy donor vans and rowdy crowds, Rajasthan's International Folk Festival (RIFF) is an intimate and friendly way to get your nightlife kicks in India. The event is held annually for five days in October in the stunning Mehrangarh Fort of Jodhpur city. This really is the most spectacular backdrop to any festival and the fort was voted "Asia's Best Fortress" by Time Magazine. Drunken tomfoolery is replaced by the thrill of welcoming in the dawn with a cup of hot chai and special gigs starting as early as 5:45am. Old meets new here as beatboxers, heady percussionists and sitar players take to the stage under starry skies as the crowds sip lassis, tuck in to barbeque meat buffets and often stay up all night. Tickets cost around £50.
————————————————————————————————————————————–
Madeleine Wilson is a travel writer and currently the editor of HostelBookers blog. Her articles have been featured on Lonely Planet and at the Huffington Post.
Disclaimer: This post is brought to you by Hostelbookers.