Although I wasn't as successful as I wished with my 13 goals for 2013 I decided to have new goals in 2014. 14 to be exact. (Not counting all the goals from 2013 I added to the 2014 list again…)
My 14 goals for 2014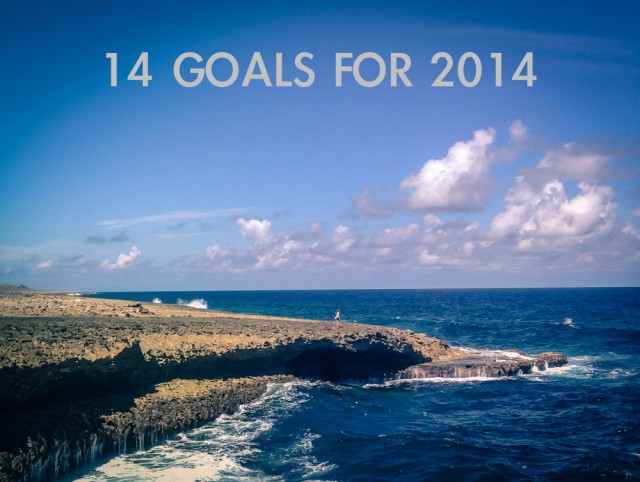 1. To be happy as much as possible. If you want to know what makes me happy, check out this post.

2. To keep away from negative stuff. Including negative people. Life is too short for all this grinch-stuff-

3. Learn how to ski.

4. Another tattoo.
5. Book a cabin for New Years Eve. In time. Take ten lovely people and twice as many board games with you.

6. Spend more time in Berlin.
7. Travel solo more often

9. Learn how to take great underwater pictures

10. Burning Man!

11. Climb a mountain.

12. Fall deeply in love.

13. Learn how to cook. A bit. At least.

14. Forget this list until the end of 2014 and do whatever makes you happy in every moment.

What about you? What are your goals for 2014?