Ok, some of you will hate me in a minute. Or at least be surprised. Ready? I don't like Amsterdam. I think this city feels like a huge amusement park. I mean, I don't HATE tourists, as often I am a tourist, too. (Don't start this tourist versus traveller discussion with me!). BUT: if there are too many tourists around I feel sick like after too many banana pancakes. And sadly I often do feel this way in Amsterdam. But there are some corners and tips and tricks on how to avoid the masses of tourists. Sometimes you just need to get naked for this.
A weekend in Amsterdam like a local
Markets in Amsterdam:
I really do like the Waterplein flea market but the tourist crowds coming here every day resemble the amount of kitsch you can buy here.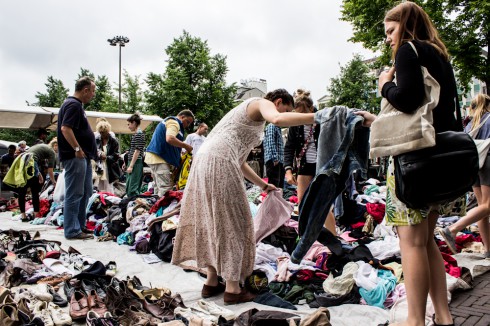 Nordermarkt is the better alternative, although this market gets more and more popular. On Saturdays, local farmers are selling their goods and on Mondays you'll find some really cool vintage here.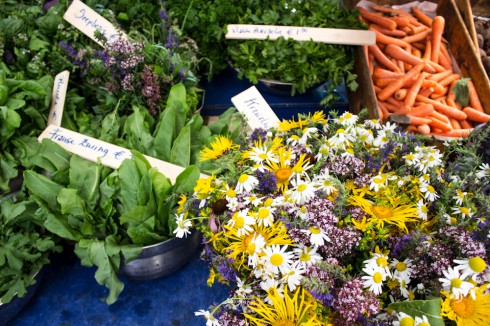 For more cool markets in Amsterdam visit Frankie's Blog.
The canals of Amsterdam
Amsterdam without canals would be like Venice without water. Unthinkable. But you don't need to do the touristic canal tour to see the beautiful parts of this city…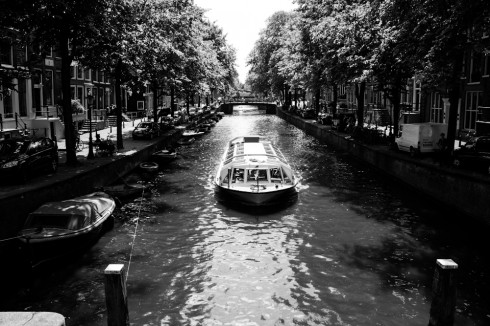 You can rent a boat on your own and enjoy the canals in true Amsterdamer style. Partying on the boat!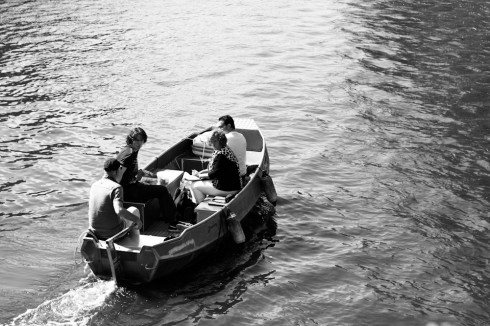 Shopping in Amsterdam

Yes, Amsterdam is a shopping paradise. But everyone who once walked down Kalverstraat knows how stressful this can be. Better head to Jordaan with its many cool vintage shops and small boutiques like the "The New Label Project".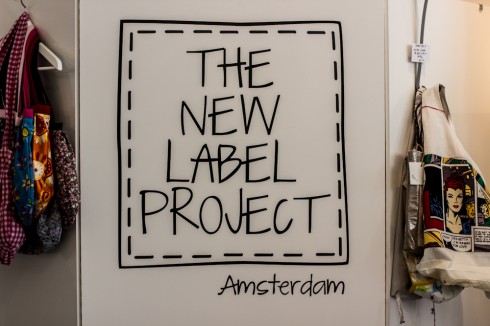 Sometimes you can even go shopping in a church, like here in Posthoornkerk: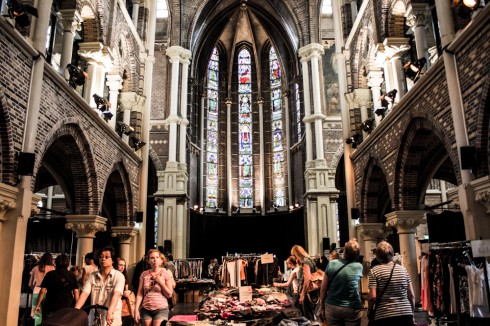 Far far away from all the tourists in Amsterdam:
If you really want to be sure to see no tourists go to Sauna Deco, an oasis in Art Deco style. Amazing! Get naked!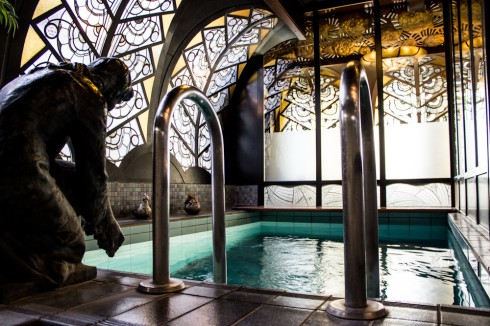 Besides this you can go to one of the many parks in Amsterdam, walk as far as you can and you'll see less and less tourists.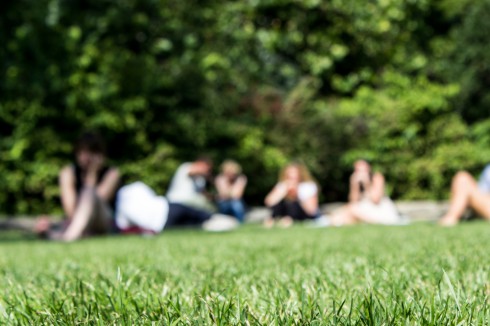 Where to stay in Amsterdam?
For sure there are many great hotels in Amsterdam, but wherever there is a hotel, there are tourists… And you can't feel like a local in a hotel! My tip: rent an apartment in Amsterdam. Best choice would be to rent one with a great view on one of the nice canals.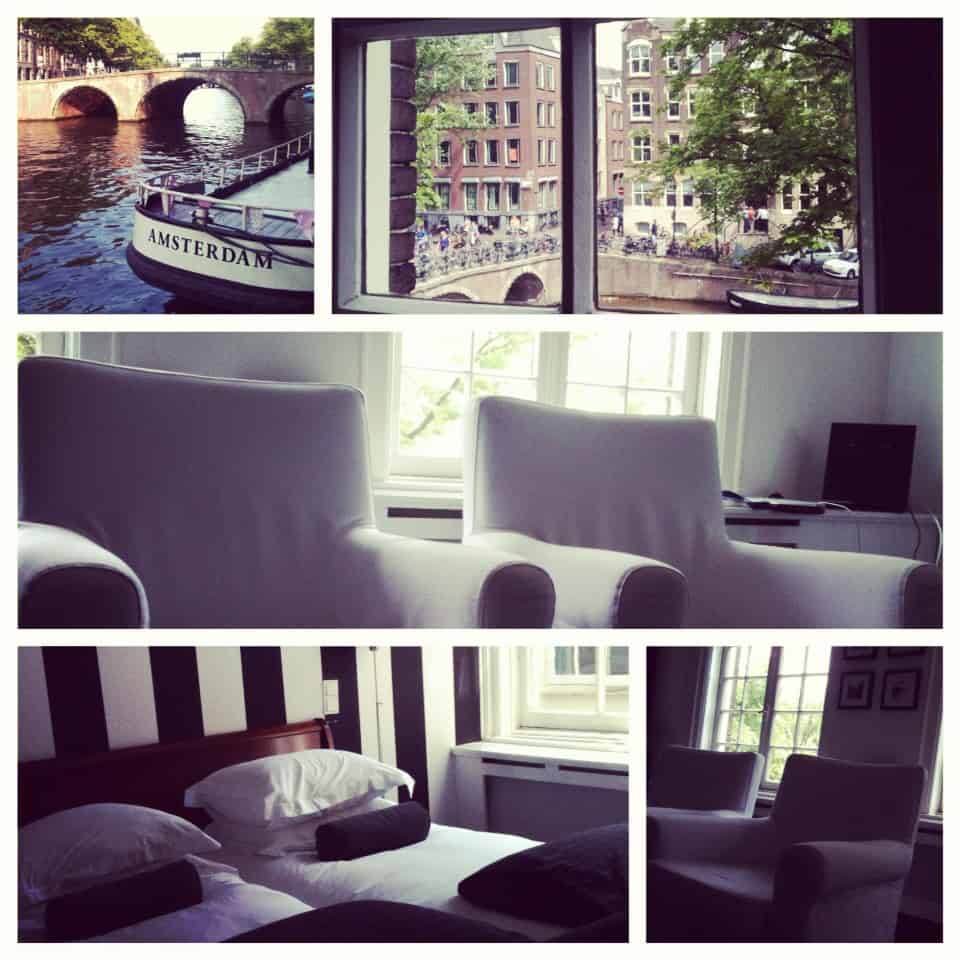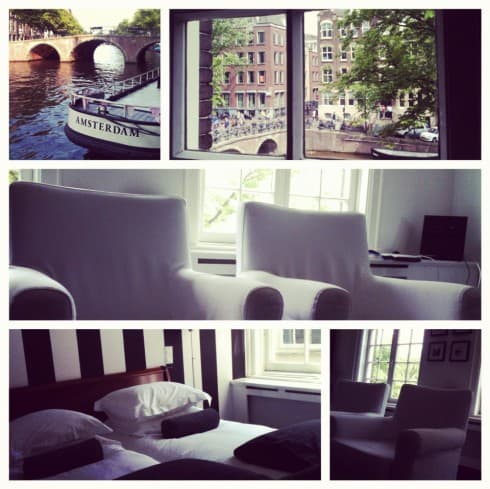 Disclaimer: I was invited to Amsterdam by Housetrip. All opinions are my own.
Do you like Amsterdam? Any cool insider tips you want to share with us? How does your perfect Amsterdam weekend look like?