3 Incredibly Sexy Hotels in Florida
It's this very moment, when you open the door, you put down your luggage and let your eyes wander. These two critical seconds whether you fall head over heels or not. And let me tell you, I did in Florida. Often. To be honest my first expression was most times a coughed "F**k". I've slept in many nice hotels, even in many sexy hotels. But not as sexy as these three hotels in Florida. They were more than sexy. This was hotelporn deluxe…
1. The Omphoy Ocean Resort, Palm Beach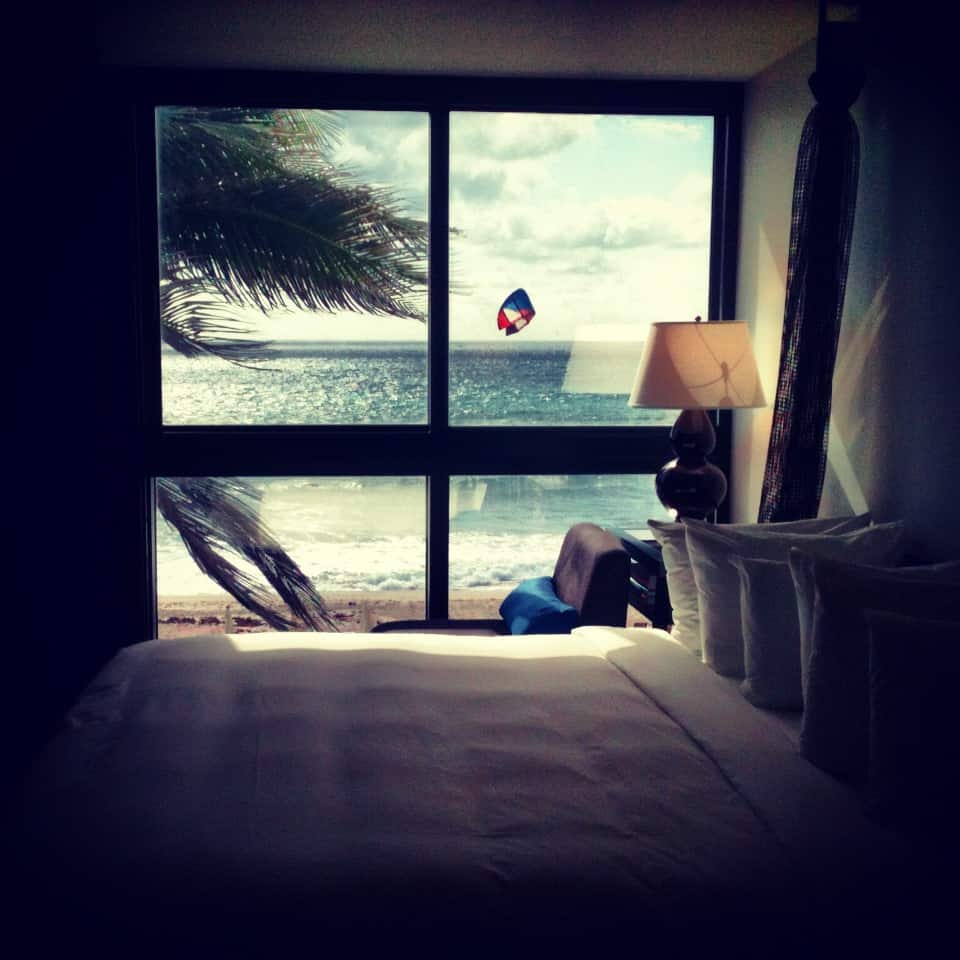 The Omphoy Ocean Resort is designed with dark colours, many windows and Asian style. That's sexy, but it gets better. Four words: Floor-to-ceiling windows. SEA view. First thing I saw was a kitesurfer nearly entering my room and a palm swaying back and front like saying "hi". Oh, I couldn't wait to go to bed as I knew this would be the first thing to see in the morning: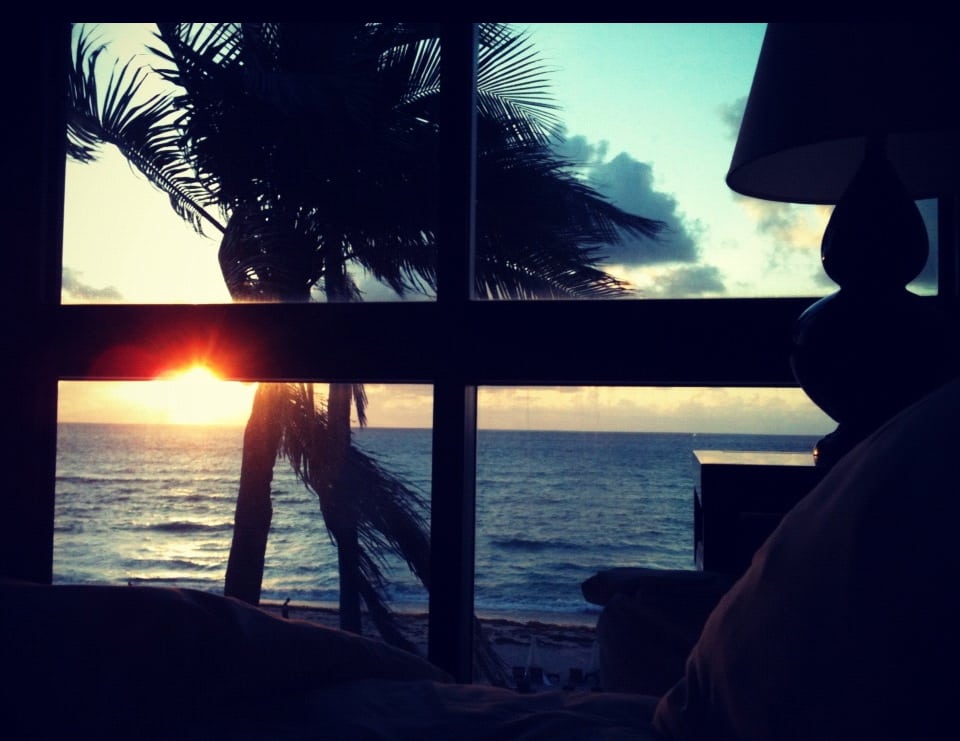 But this was NOT the best sunrise I've seen in Florida…
2. B Ocean, Fort Lauderdale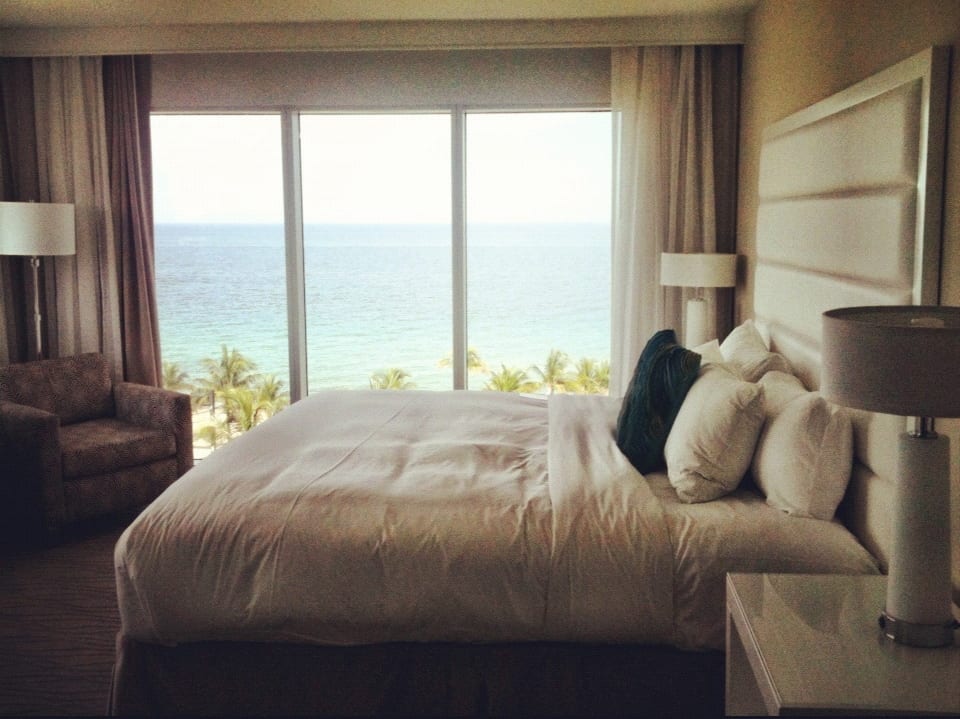 Yes, the B Ocean in Fort Lauderdale has also an impressive view. And if you're lucky you get this on two sides of your room. No wonder bridal couples love this place. Just on this one day we've stayed there three couples tied the knot. Probably also because the hotel offers this special wedding package. For 999$ you get a ceremony, a bridal bouquet, a photographer, a bride cake and a five course dinner for bride and groom. Never really thought about wedding expenses but this sounds like a pretty good deal for me. But this is not the best thing at B Ocean. The best thing is the sunrise. I mean this view is not only begging for breakfast in bed, it begs for more. Got it? Yes, this is hotelporn deluxe.
3. Delano South Beach, Miami Beach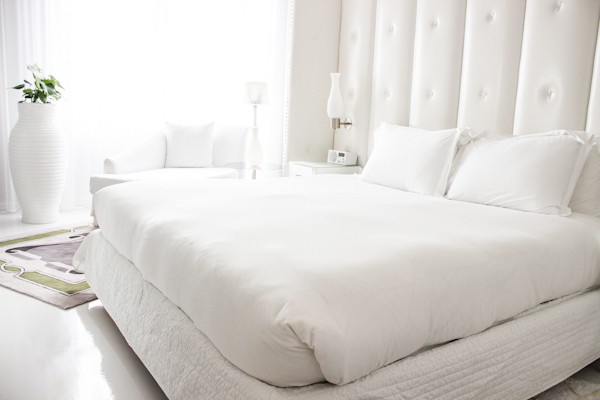 Awesomesauce. I mean: The Delano South Beach is just incredible. This is whiter than white. So innocent. And then again you start thinking about naughty things. Designer Philippe Starck did a really good job here. Not to mention the impressive lobby with originals from Gaudi and Dali standing around there like they were never anywhere else. But look at this room!!! Well, I mean, uhm. You want to be naked in there! Ah, what the hell, sex sells.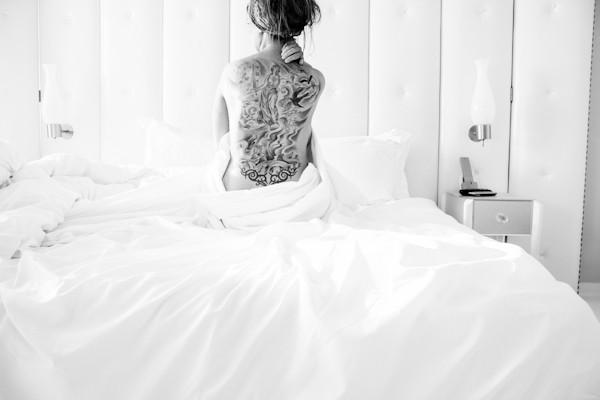 My trip to Florida including accommodation in these three sexy hotels in Florida was sponsored by Visit Florida. All opinions are my own.