6 Outdoor Activities (For Thrillseekers) Which Changed My Life
Outdoor activities?? Ok, I admit. I always thought I'm a beach and culture chick. And yes with culture I mean 50% shopping… But then 2011 came along and everything changed. Now I love when wind blows around my ears, when my heart drops into my gut and actually I'm starting to be proud of bruises. Yes, I've never thought I would say this, but I turned into an outdoor freak. How did this happen?
Here are the 6 outdoor activities which changed my life:
1. Skydiving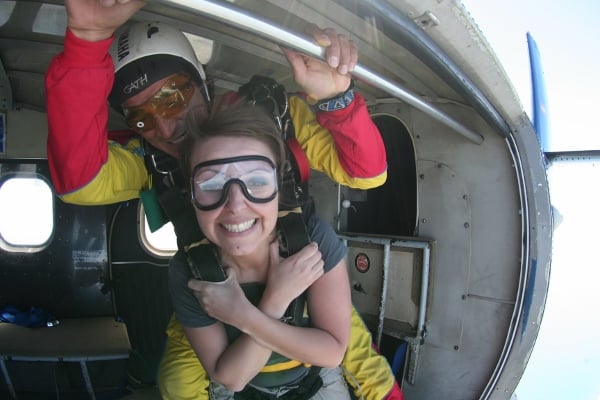 Oh wow. Many of you will think now: I can imagine how this changed her life. It did. But not the way you're thinking of. No rush of adrenalin. This wooohooo, how awesome? Nope. Didn't feel like this. Cause I actually haven't done anything. Just what Santo and the photographer told me to. Like a robot. It wasn't me who jumped out of this plane. It was Santo and I was just kind of attached to him. Since then I know:
If you wanna feel success you have to do it yourself and not leave it to someone else.
2. Norway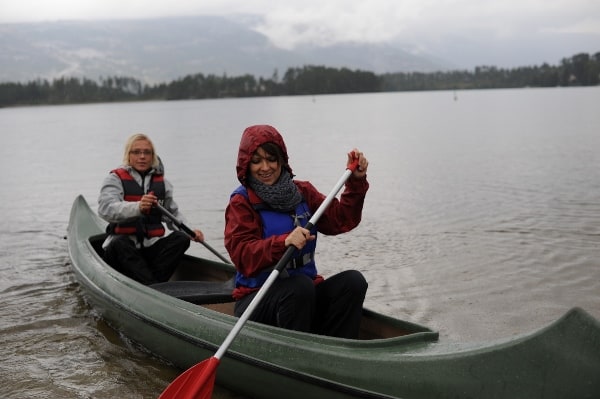 Yes, whole Norway is an outdoor activity itself. In the land where people climb mountains to see the sun, there's no such thing like bad weather. Honestly. No kidding. You don't cancel a kayak trip just because it's raining. You will just get wet. Soaked to the skin. And you're having fun.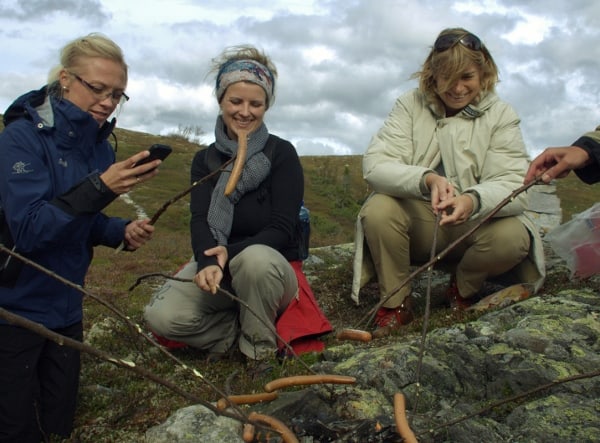 And then you're sitting on top of a mountain, trying not to get blinded by the smoke of the small bonfire burning in your eyes and you're holding a sausage on a stick into the flames. And then you know:
No matter what happens in life, sometimes a hot chocolate and a burned sausage make you happier than all the money in the world.
3. E-Biking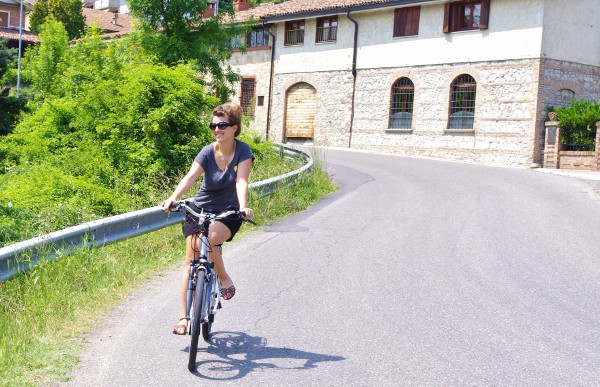 Exciting? Exhausting? No, that has nothing to do with E-Biking, but still it's not only a sport for elderly people. I do own a bike (well actually I don't as it got stolen AGAIN) but I would never dare to go on an extensive mountain-bike tour. But with the E-Bike I not only enjoyed the marvelous beauty of Emilia-Romagna, I also looked good while doing this and reached a top speed of 40km/h. What I've learned?
You can do everything, you just need proper equipment.
4. Hot Air Balloon Ride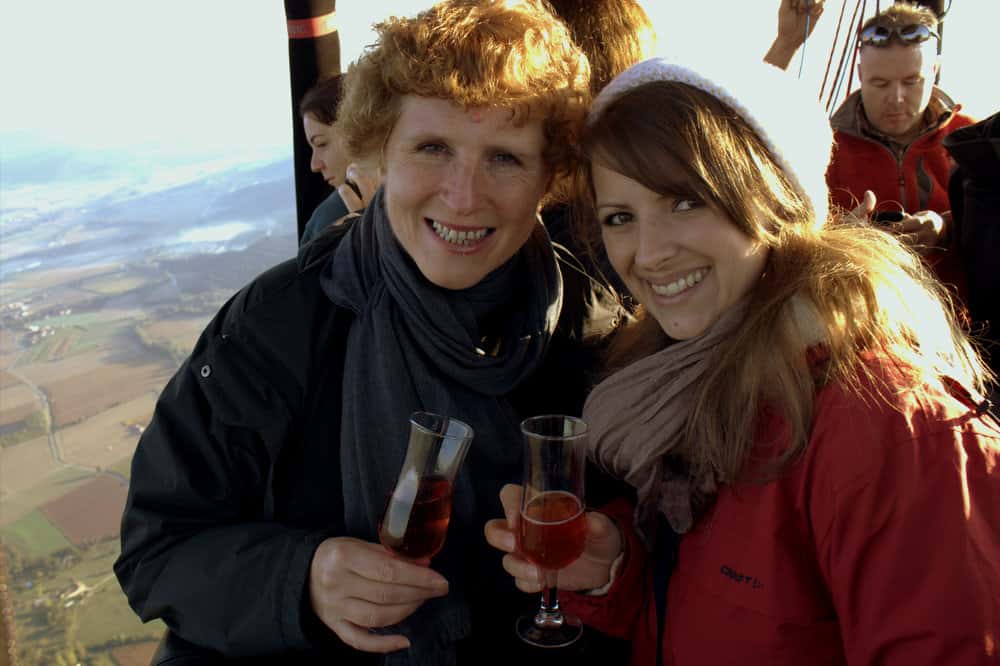 I'm not entirely a morning person. Not. At. All. But on this very moment I had to get up very (VERY) early. And I did without complaining because I knew this will be the day when a childhood dream comes true. A ride in a hot air balloon. And then we were up in the air, the mist above the volcanic area of La Garrotxa in Catalonia vanished slowly and suddenly the world was quiet. And you feel there's something bigger than you. The world.
Sometimes you have to aim high to be down to earth.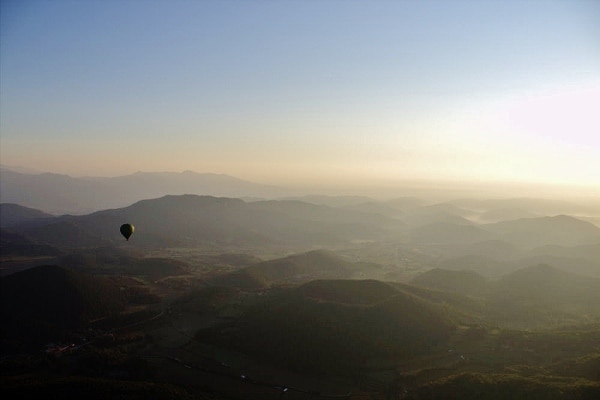 5. Paragliding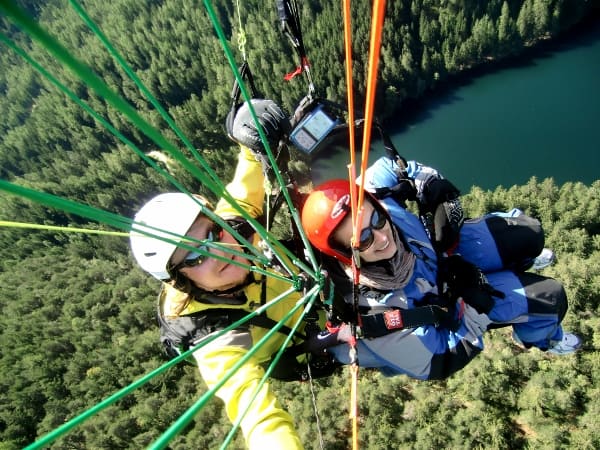 I already knew that I wasn't scared of jumping out of a plane so I wasn't nervous at all about paragliding. But I've never thought it would be THAT comfortable. It's like you're sitting in a nice chair, it's cold but it's more the view which will take your breath away. The only bad thing about it is that you have to wear this teletubbies-suit. But, well, you know… Check our recommendation for Paragliding Switzerland
Sometimes adventure knows no beauty.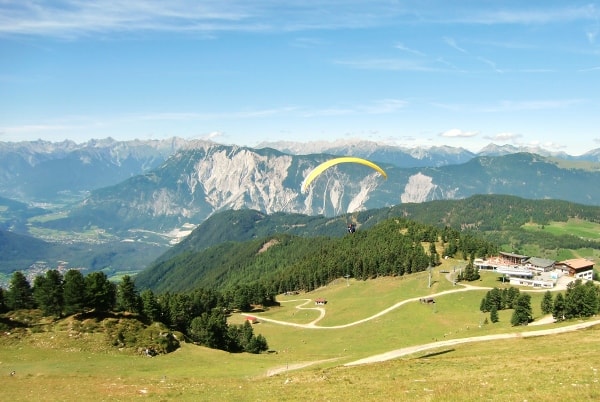 Amazing view in the Tyrolean Alps
6. Canyoning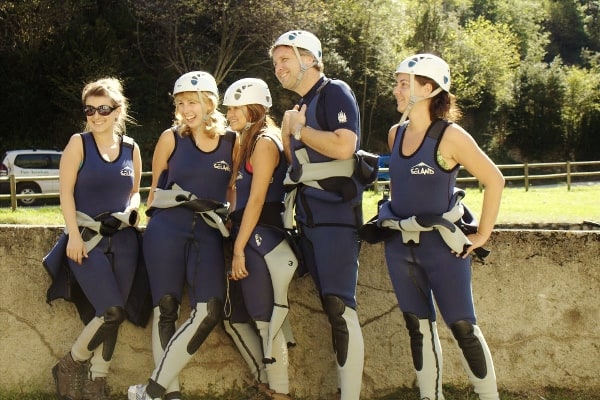 Ok, first I thought canyoning would be something similar to canoeing. You too? Good. It's not. It has something to do with canyons not canoes. You jump, you swim, you dive, you climb – a canyon. And you get wet. And you get past your fear. And then you're standing there and you're thinking: "Jeez, this chick from The Beach, did this, so I can this t-" and you jump. And water falls roaring above your head and you think: "Oh, f**k." And then there's light again and you can breath again and you're laughing. And you're proud.
Because you know you can do everything.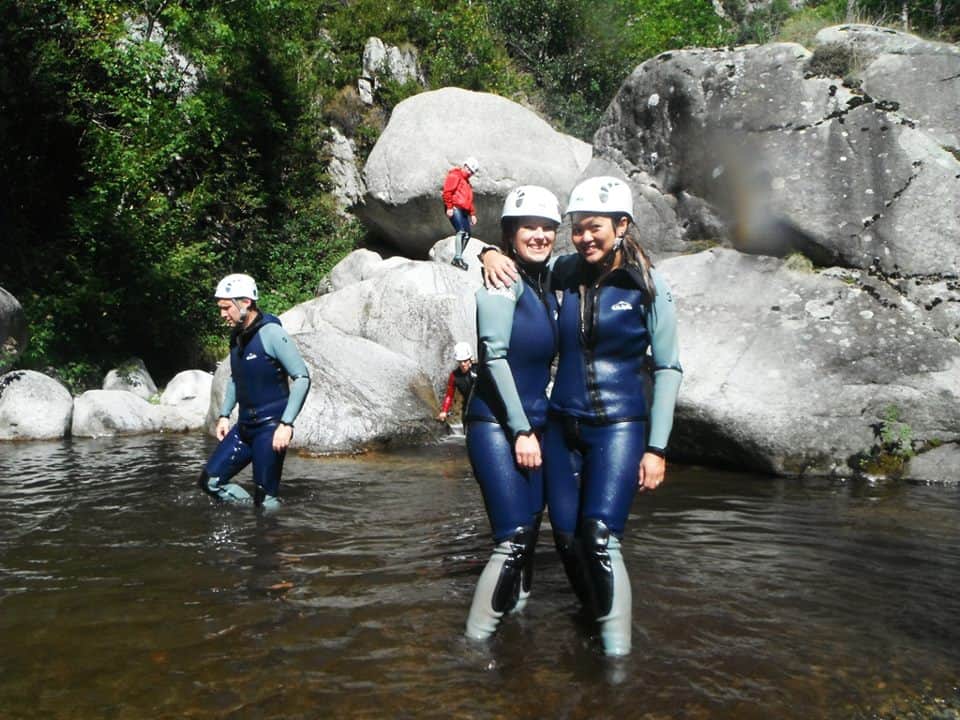 @WildJunket and me during canyoning at Freser River
Do you love outdoor acitivities?