A fairytale road trip in Baden-Württemberg, Germany
There are two things you need to know about me:
1. I'm a proud Swabian and Baden-Württemberg is the most beautiful state in Germany.
2. I always wanted to be a princess
If that makes you curious or if you want to experience Germany from a different side, then this road trip is for you. In a week you get to see some of the coolest places, most beautiful castles and intriguing monasteries in the most beautiful part of Germany. (I'm biased, but it's true).
Day 1: Maulbronn Monastery // Hornberg Castle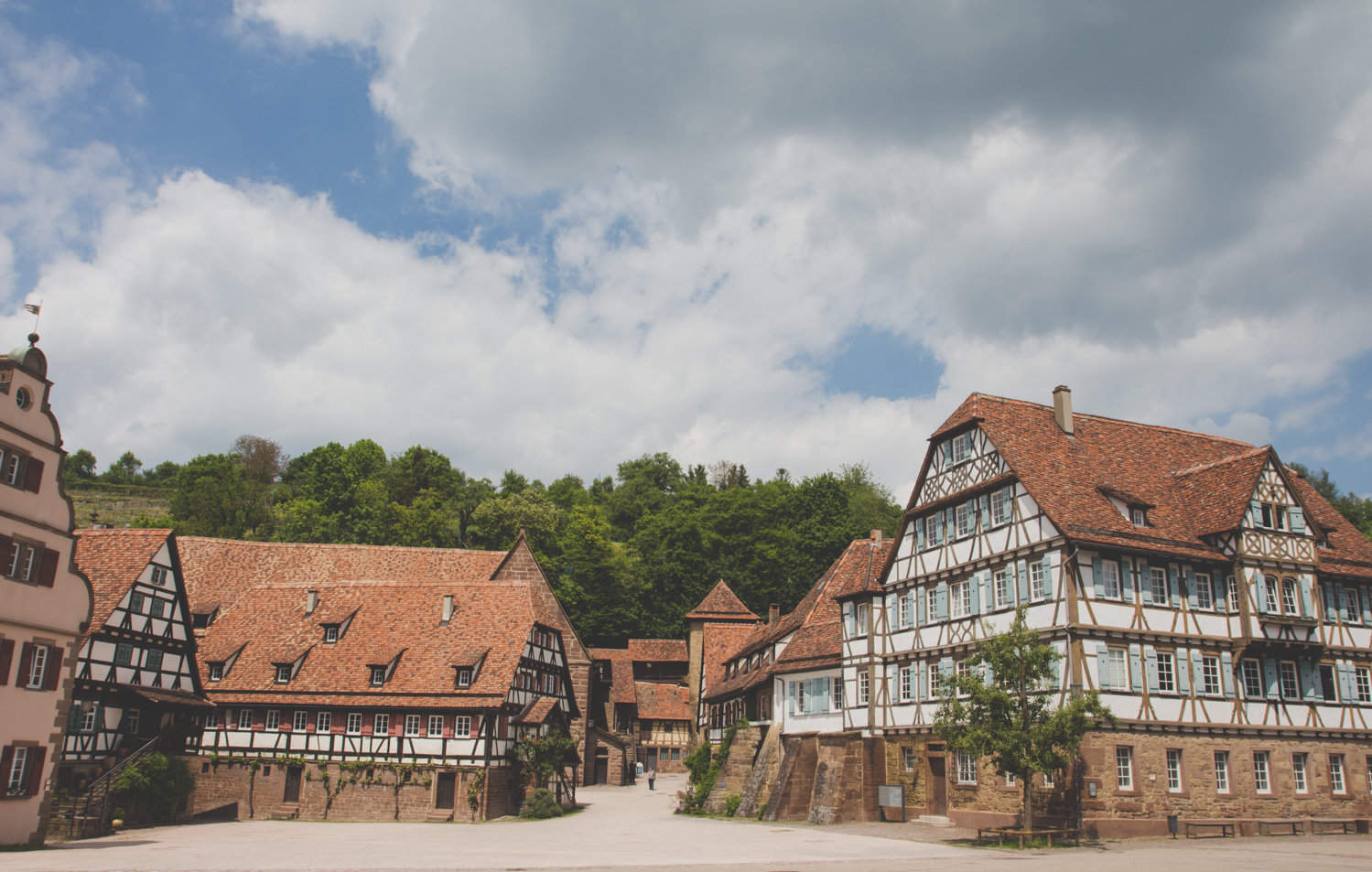 Maulbronn monastery is a UNESCO cultural heritage site since 1993 and counts as the best-preserved medieval monastery north of the alps. It really is impressive and today you also find the town hall of Maulbronn there, a boarding school and several restaurants. When visiting Maulbronn you have to order "Maultauschen", a very popular German pasta dish, which was invented at this monastery.
In the local dialect Maultaschen are also called "Herrgottsbscheißerle", which more or less translates to "Godcheaters". Why do you ask? Well, it happened that the monks once got a huge amount of meat as a gift but it was during the Lenten period so "officially" there weren't allowed to eat meat… but they also didn't want to throw it away, so what they've done is they made minced meat out of it and hid it inside of pasta dumplings. Very clever! (And very yummy!)
For the first night, I recommend staying at Hornberg Castle*, to feel like you're actually time traveling to the Middle Ages.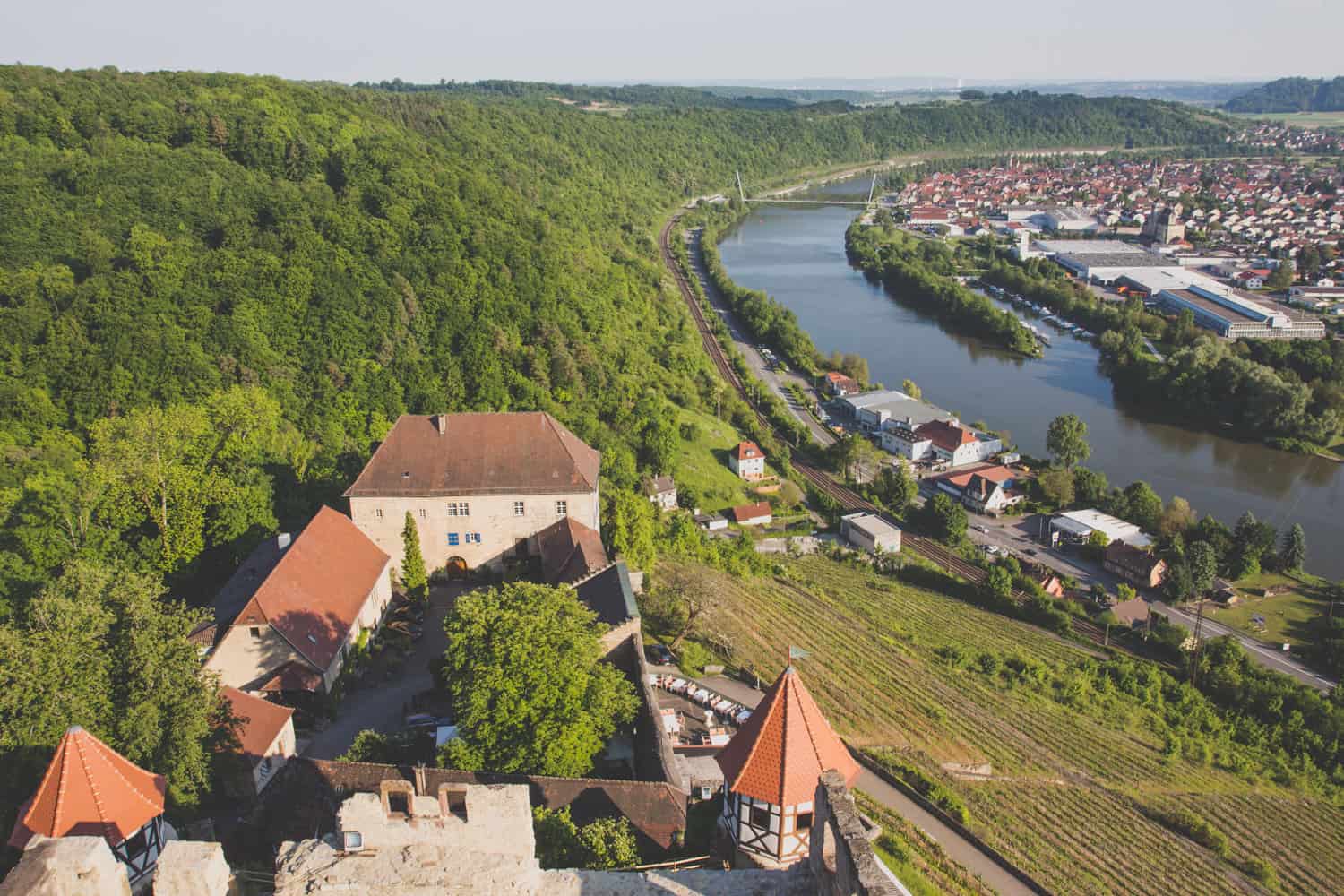 Definitely, check out the old Castle before going to bed, it's still a hidden gem and when we were there we had the whole castle for ourselves and that's something really special you won't experience that often.
Day 2: Heidelberg Castle // Europäischer Hof Heidelberg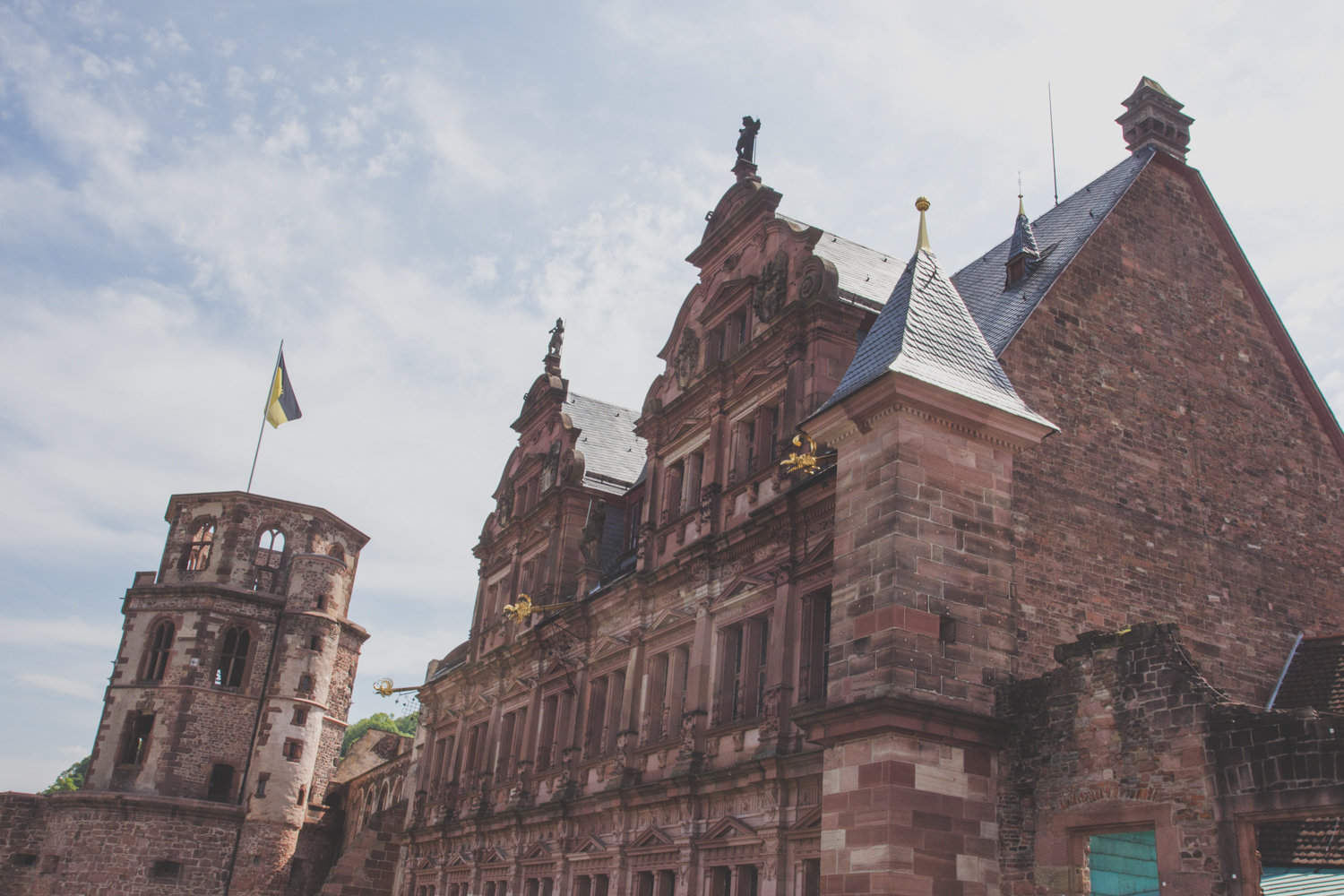 You might have heard of Heidelberg Castle before. It's probably the best-known castle ruin in Germany, if not in whole Europe. It got destroyed through several attacks during the 17th century, they tried to rebuild it afterward but gave up at one point and left it as it is today. And it does have a very special vibe to it because of this. They even celebrate the destruction with a firework each year, which already fascinated Mark Twain during his visit to Heidelberg.
I recommend to also check out the city itself and stay here for a night at the Europäische Hof Heidelberg*, a grand hotel that will make you feel like traveling in time and definitely helps to create the illusion of being royal.
Day 3: Weikersheim Castle // Wald & Schlosshotel Friedrichsruhe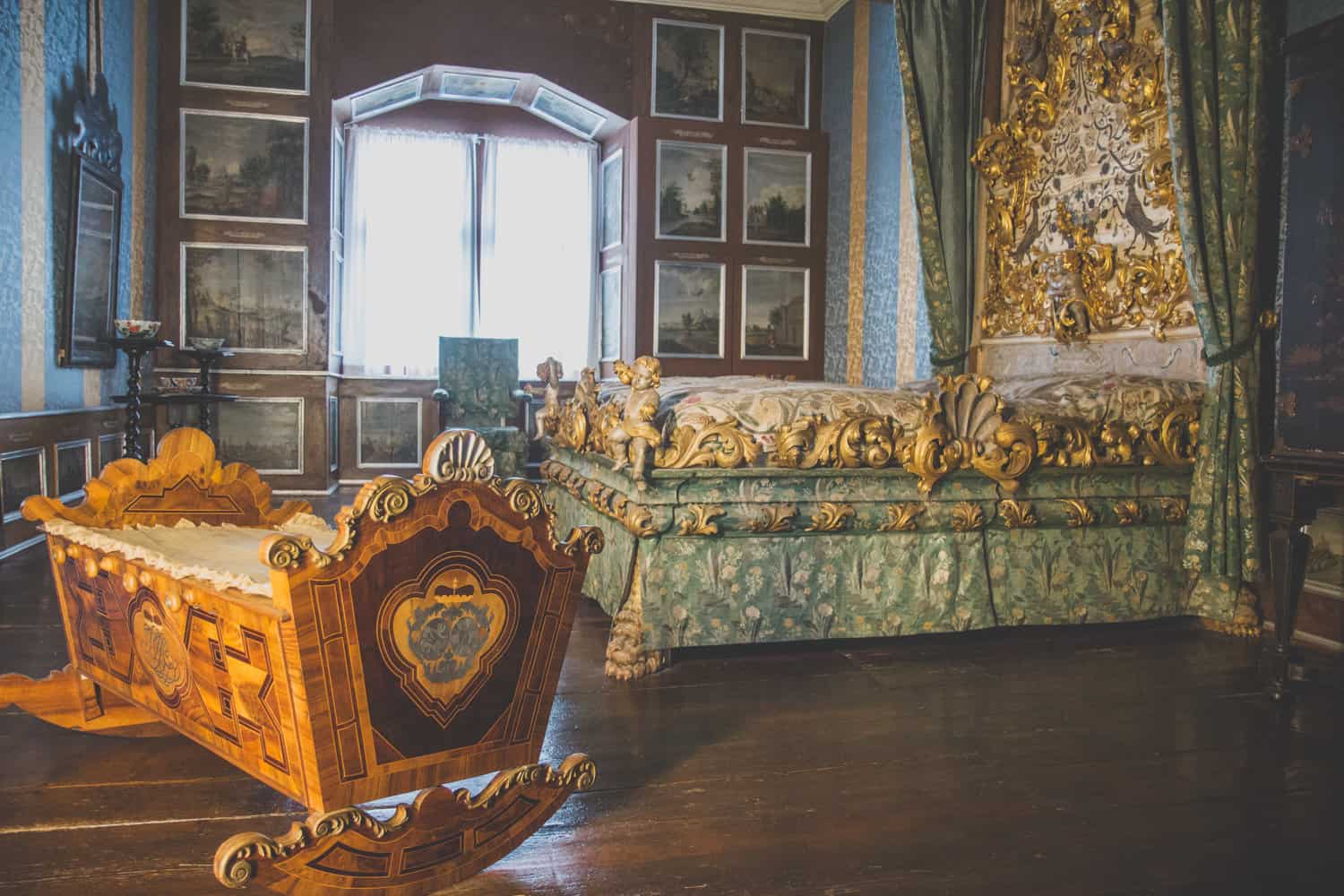 Baden-Württemberg surprised me once again with Weikersheim castle. I've seen many castles in my life and I'm always thrilled to visit a new one, especially when it's as stunning as the castle in Weikersheim. Every single room I've seen was full of beautiful decor and furniture, some of the paintings are breathtaking. Plus: the park reminds me a lot of Versailles. Definitely a real hidden gem!
For the night we stayed at the Wald & Schlosshotel Friedrichsruhe*, which is especially interesting if you're in for some wellness or if you love golf.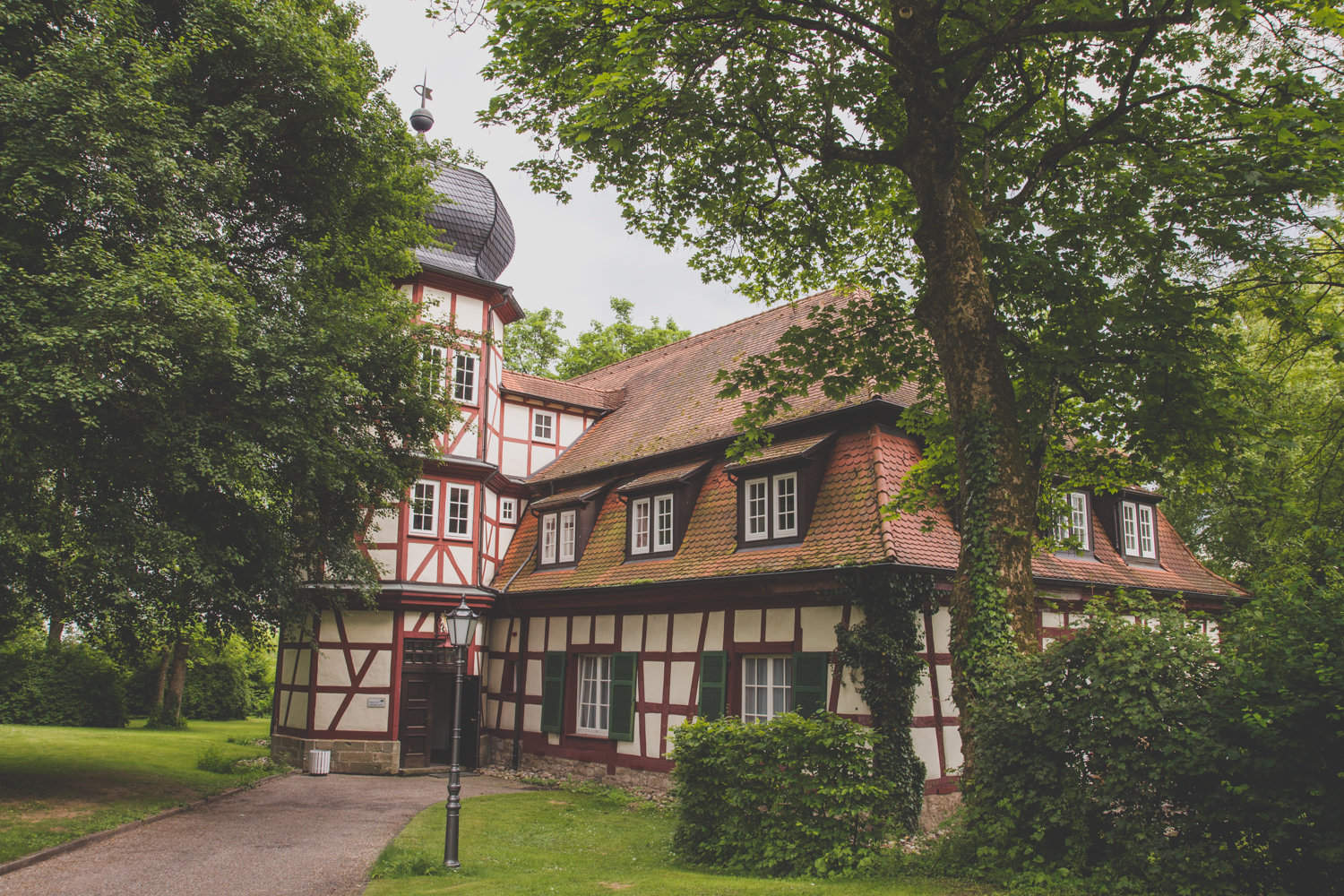 Day 4: Wiblingen Monastery // Schiefes Haus Ulm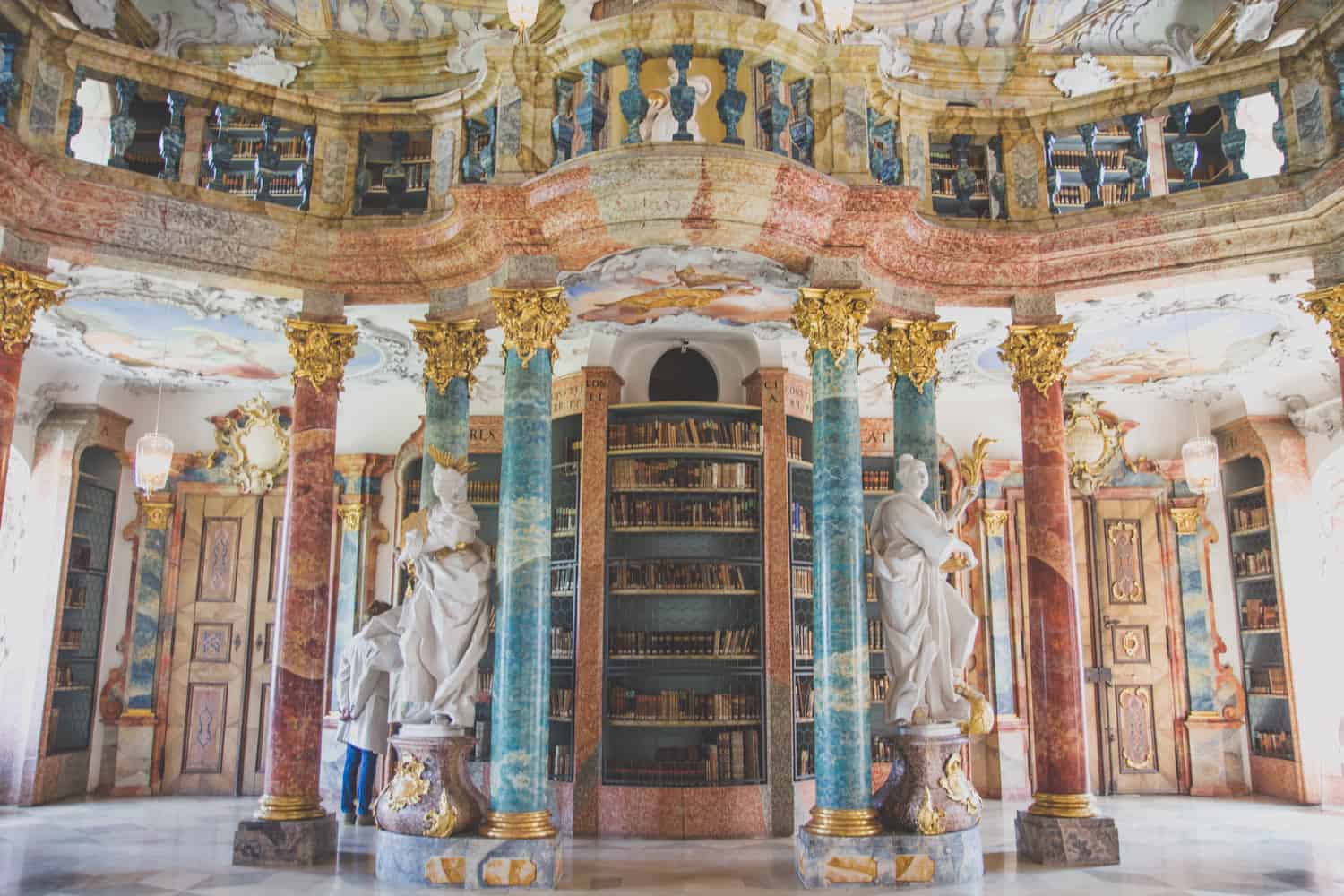 From the castles, we switched to more monasteries. And although monasteries might not sound as exciting as castles for some, this one is definitely worth a visit. The library is like right out of a Harry Potter Movie! Including a secret passageway. And I got some more goosebumps about these amazing old books in this library. If you love books, Harry Potter and or are just fascinated by old stuff, then this is for you!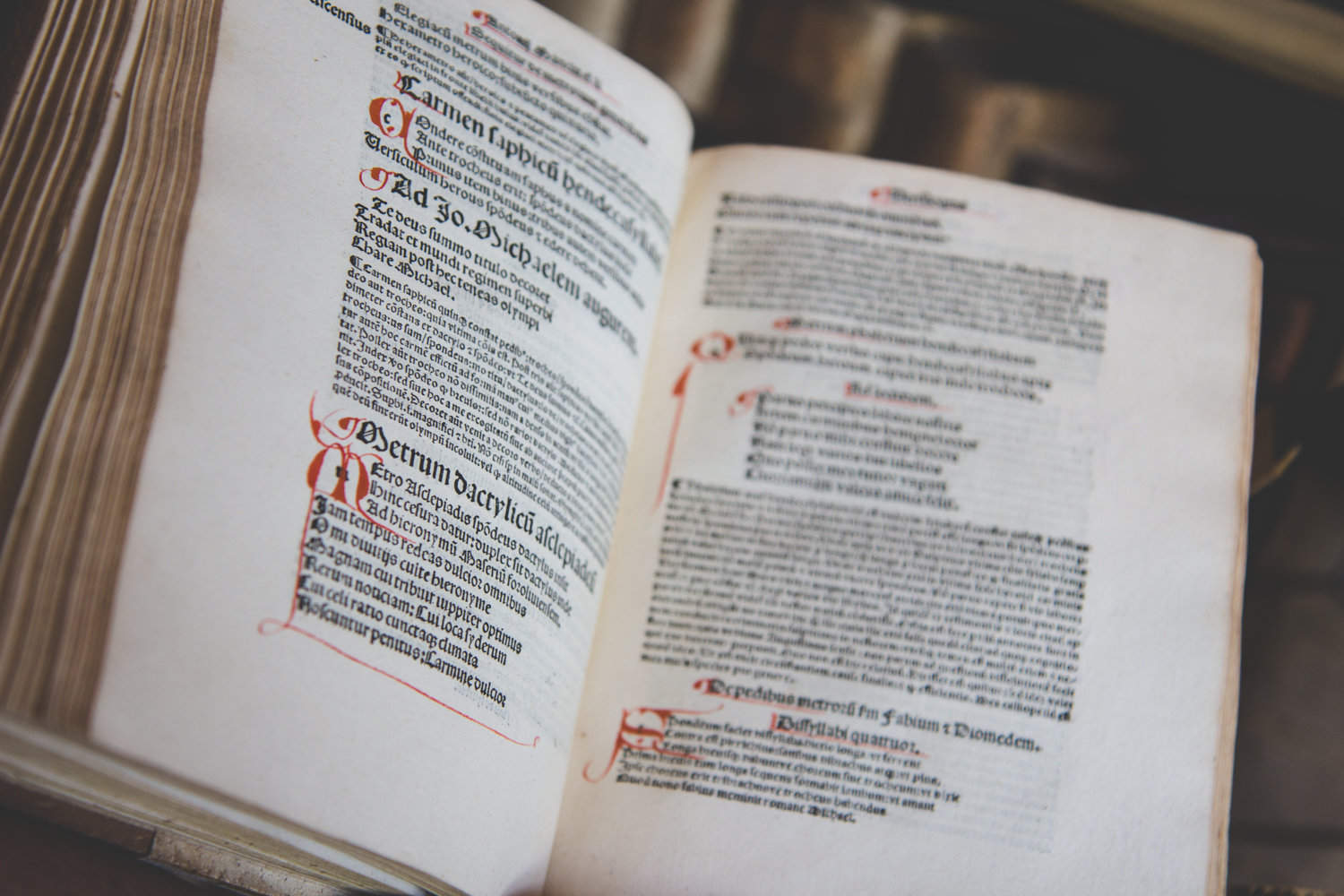 From the monastery in Wiblingen it's just a short drive to Ulm and there we stayed in a really extraordinary hotel. The schiefe Haus von Ulm (the crooked house in Ulm). It is indeed crooked and it's fun to stay there, not only because of the crooked floors and walls but also because every time you look out of your window there are tourists standing and taking pictures. It's definitely a once in a lifetime experience to stay there.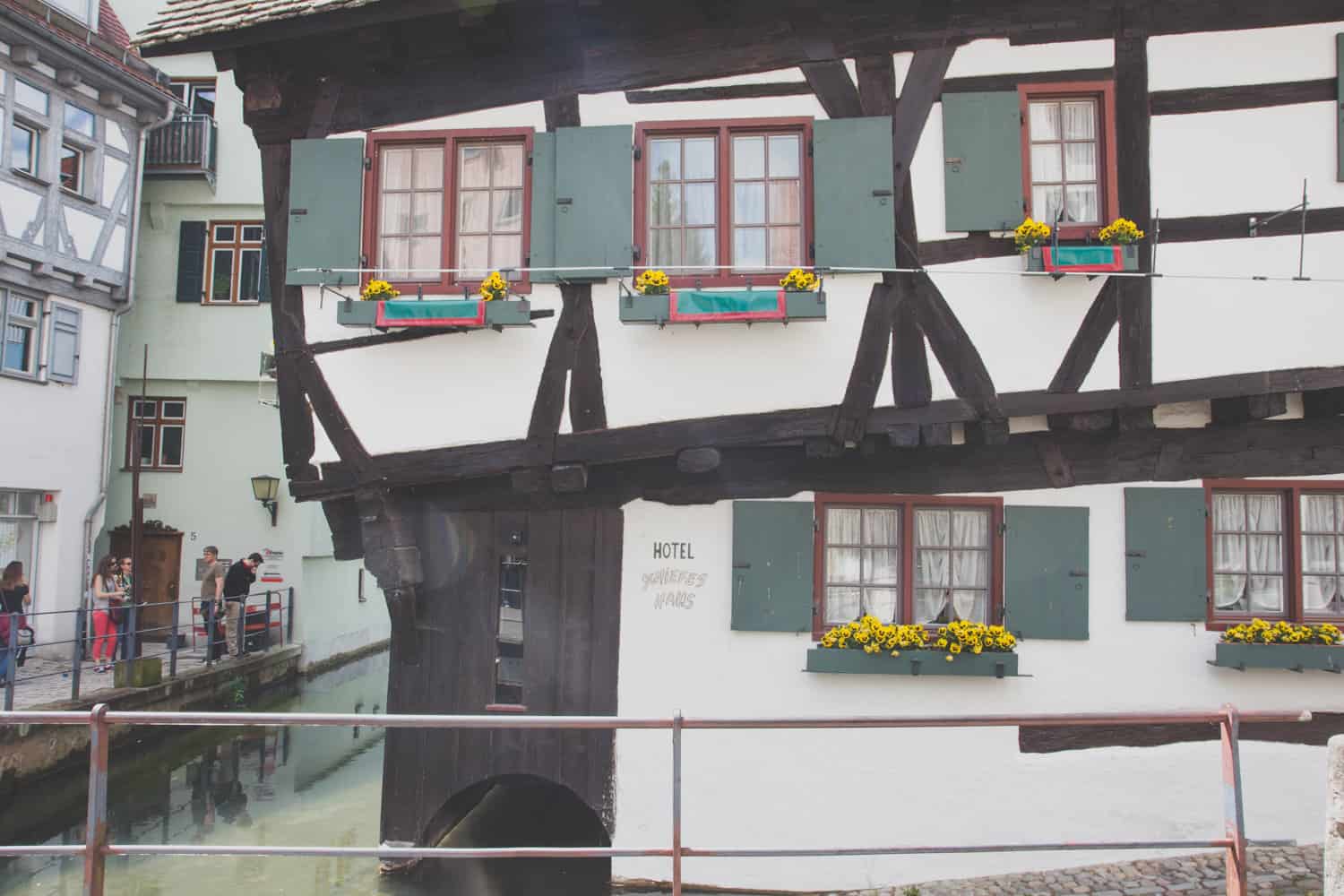 Day 5: Schussenried Monastery // Federsee // Landgasthof zur Linde
A new day.. a new monastery…
The monastery in Schussenried also has a really beautiful library (and you can also get married there!) and the museum that gives you more insight on the fascinating history of the monastery is definitely worth a visit.
When you're in that part of Baden-Württemberg then you should definitely plan some hours at the Federsee, a lake surrounded by moorland. There are many myths about the Federsee, one for example about a village in the lake, that sunk hundreds of years ago as a result of the impious behavior of its population.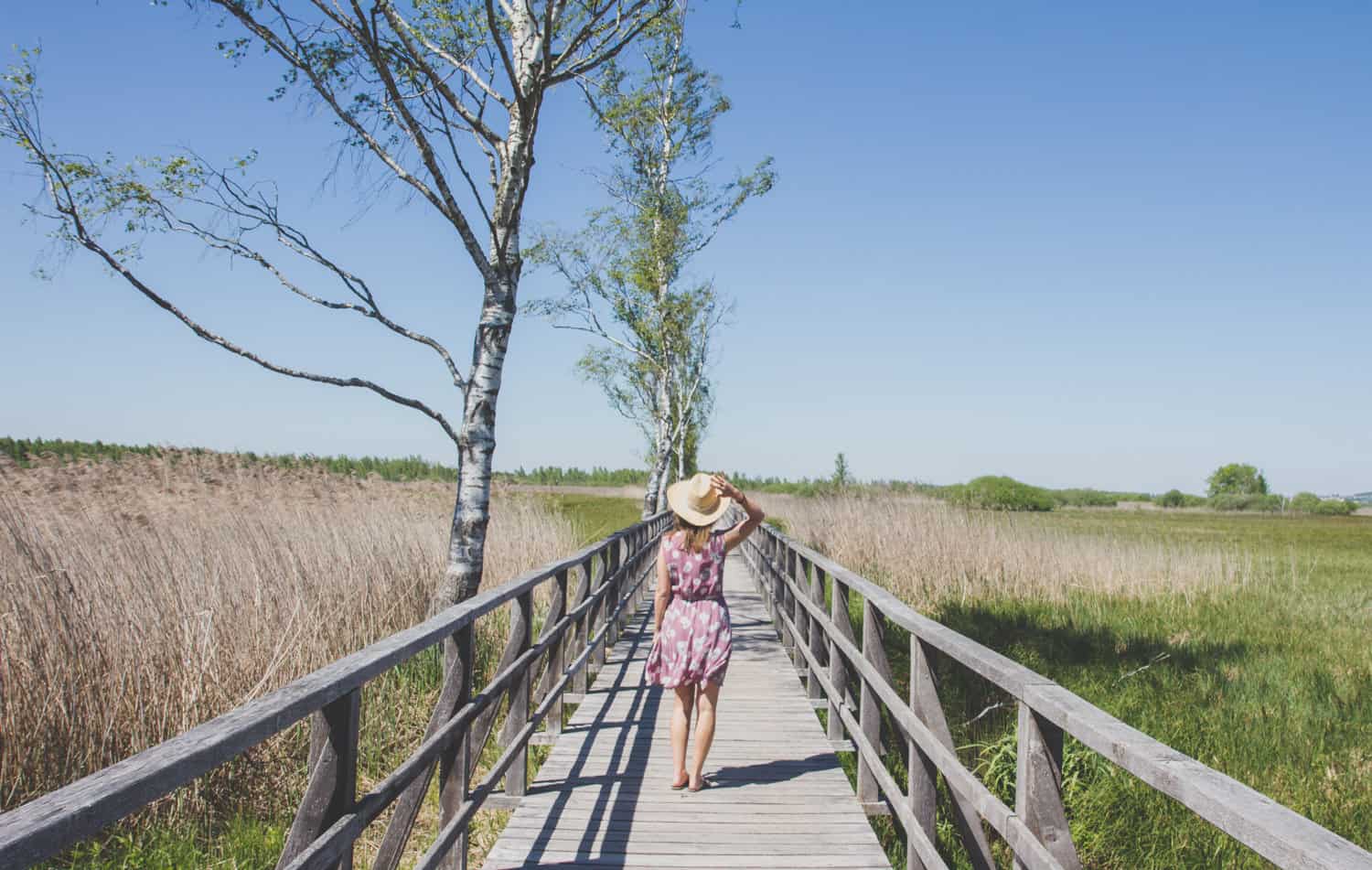 For the night we stayed at a typical Swabian inn, the Landgasthof zur Linde.
Day 6: Alpirsbach Monastery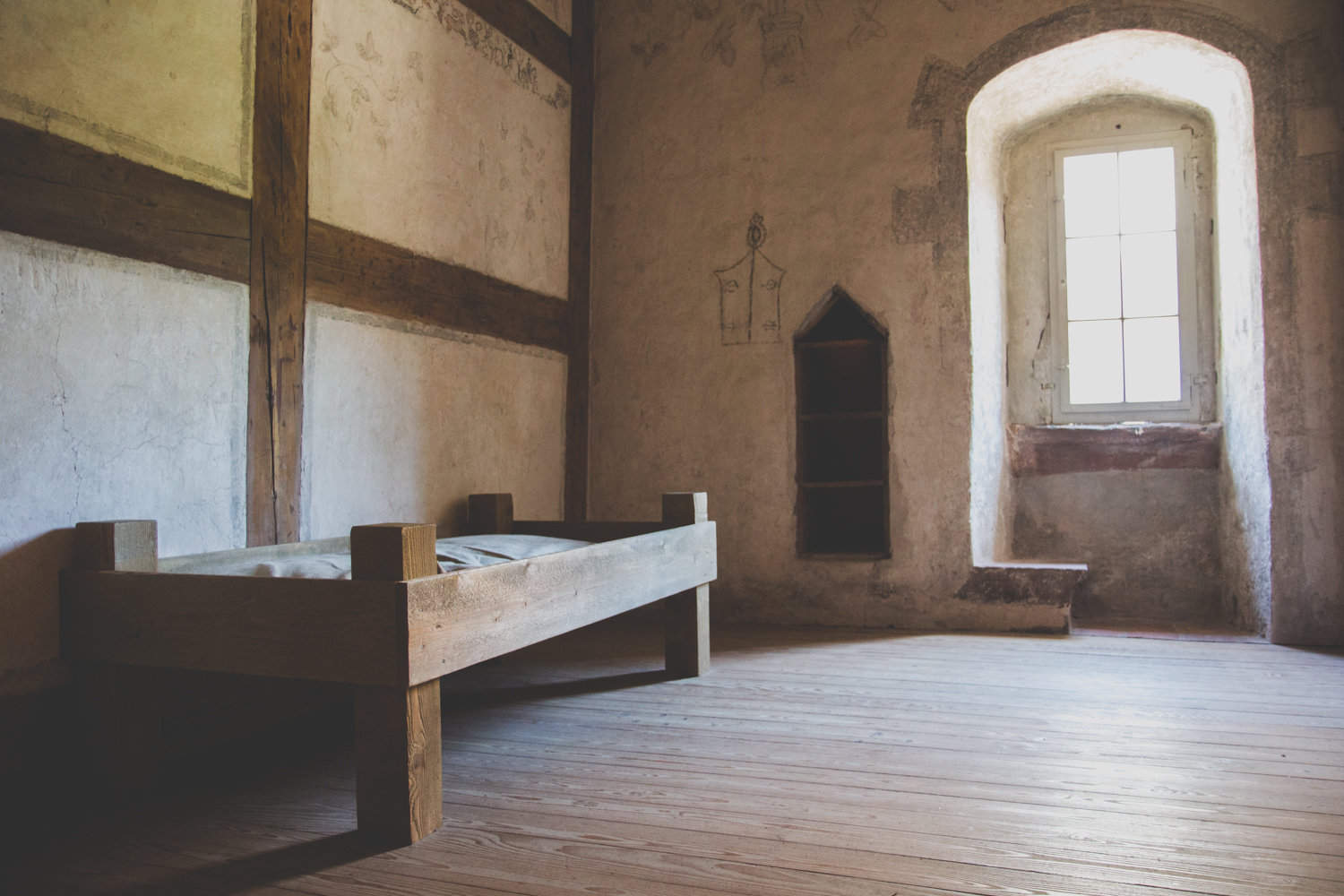 At the monastery in Alpirsbach, you'll find many interesting things, among others you can find "medieval graffiti" from the 16th century. Students decorated the walls in their dormitory back then and you can still see it today. Again an amazing place to experience some time travel moments. I would recommend a whole day at the monastery and in Alpirsbach itself to have enough time to explore everything.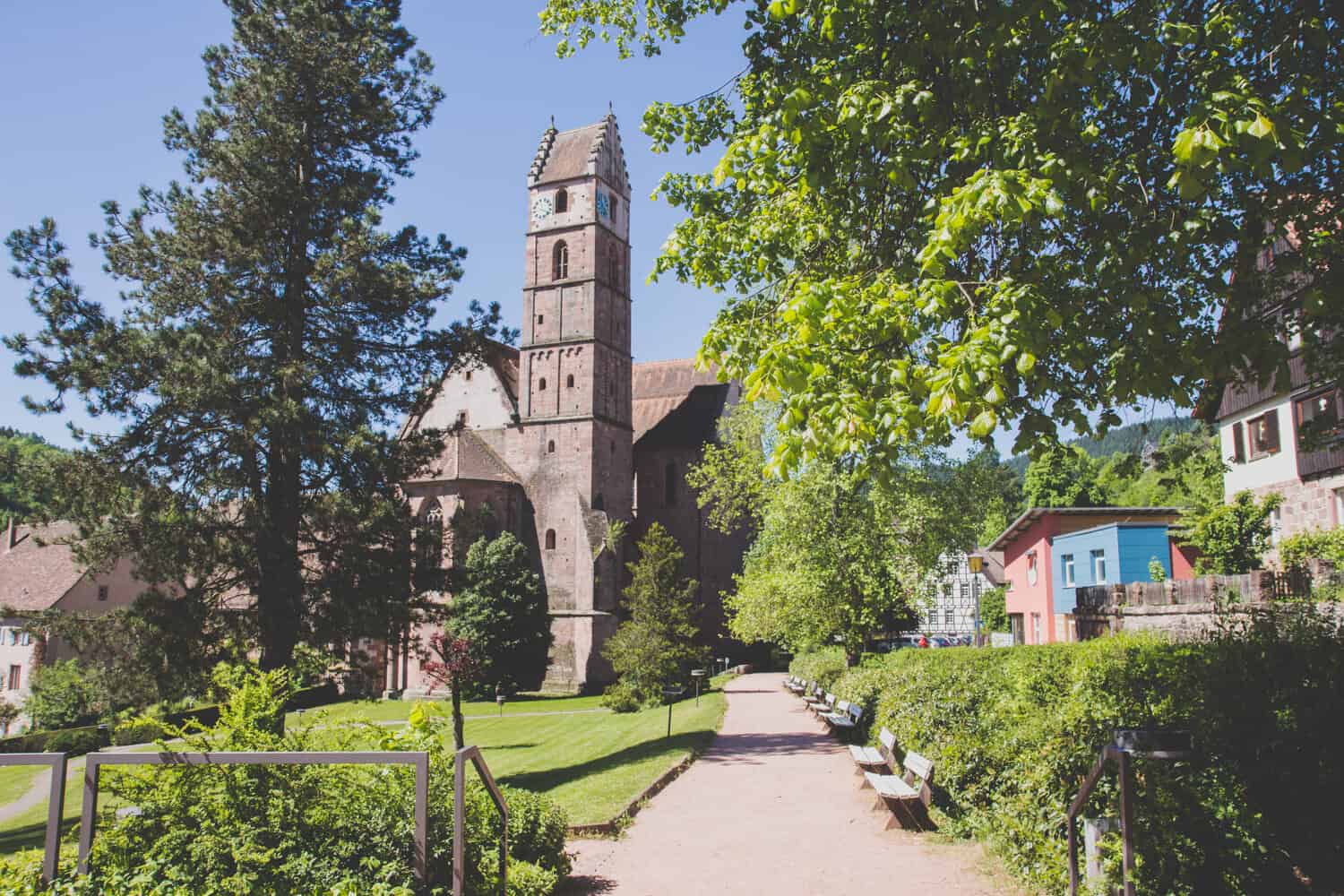 Feel like you want to do such an extraordinary road trip in Baden-Württemberg? Then lean back and enjoy this video I made about the trip… and start planning!
Have you been to Baden-Württemberg before? Which castles and monasteries are your favorites? Would love to hear your thoughts in the comments.
Disclosure: This post is brought to you in cooperation with Baden-Württemberg. All links signed with an * are affiliate links. If you use these links to book a hotel I'll get a small provision and it doesn't cost you more.