Italy is known for its many culinary delights and delicacies, but Venice in particular is respected in the Italian culinary world. That the Venetians like to cook – especially with fantastic local seasonal ingredients and a whole host of seafood and fish available directly from the Venice lagoon – is not surprising. You should, therefore, avoid the ridiculously overpriced tourist menus and instead seek out the smaller and cheaper – but infinitely better – restaurants in the city's side streets, because that's the only way you'll get the opportunity to experience a true Venetian kitchen. So the food is not only cheaper away from the tourist hotspots, but it's also a lot better!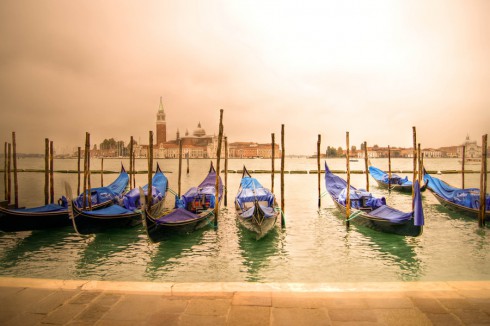 Picture by Haleyfraser24
You can of course even put your own culinary skills to the test in your own apartment in Venice by preparing a typical Venetian dinner for your family, group or loved one. Oh-Venice has a range of apartments in the Floating City, so with any of these you could try your hand at cooking Venetian-style.
Now the question is: what does a typical Venetian lunch actually look like?
Well, it's always best to start with an appetizer, called "antipasto" across Italy. A top recommendation would be a dish called "Cichetti". This Venetian specialty is made up of seafood and steamed or fried seasonal vegetables – such as the well-known Venetian red artichokes or pickled olives. Let your creativity run free and make these dishes on your own – even adding your own personal twist.
The first main course, called a "primo" dish in Italian, is usually a typical Italian pasta – but only a small portion – before the real main course arrives. An alternative to pasta would be the Venetian fish soup, a local favourite!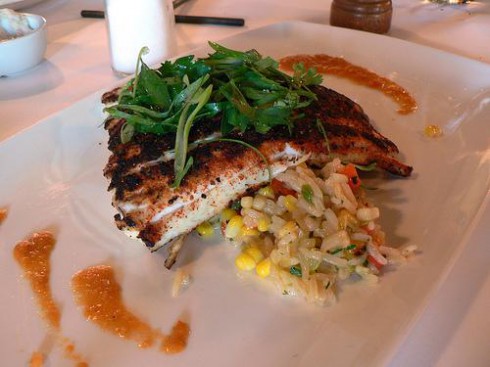 Attributed to Stu_Spivack
The real main course, the "secondo" dish, consists of fish fresh out of the Venetian lagoon. This is almost always served along with rice, often as "risotto," a typical Italian rice dish. If not eating fish for the main course – and with the fresh seafood on offer you probably will want to – then a typical Venetian "carpaccio" can be served as a meat alternative.
Then to finish the meal, it's time for something "dulce" for those with a sweet tooth. No matter where you eat in Venice you'll find plenty of tasty treats on offer and it's hard to find something you won't love.
The local wines also match the food perfectly as they are neither very dry nor very sweet. And a beer also goes well with a fish meal for an alternative to wine.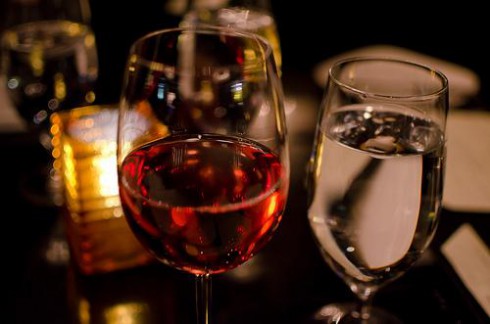 Attributed to Max Braun
BUON APPETITO!