9,5 reasons to visit the World Heritage Region Anhalt-Dessau-Wittenberg
Thinking about a trip to Germany and want to experience a real hidden gem? There's a region that you might not have heard about yet, but you might have heard the story of Martin Luther. Reformation? Yes, that started in exactly the region we're talking about. The World Heritage Region Anhalt-Dessau-Wittenberg. Here are 9,5 reasons why you should put this on your travel bucket list.
1. Bauhaus Dessau and Masters' Houses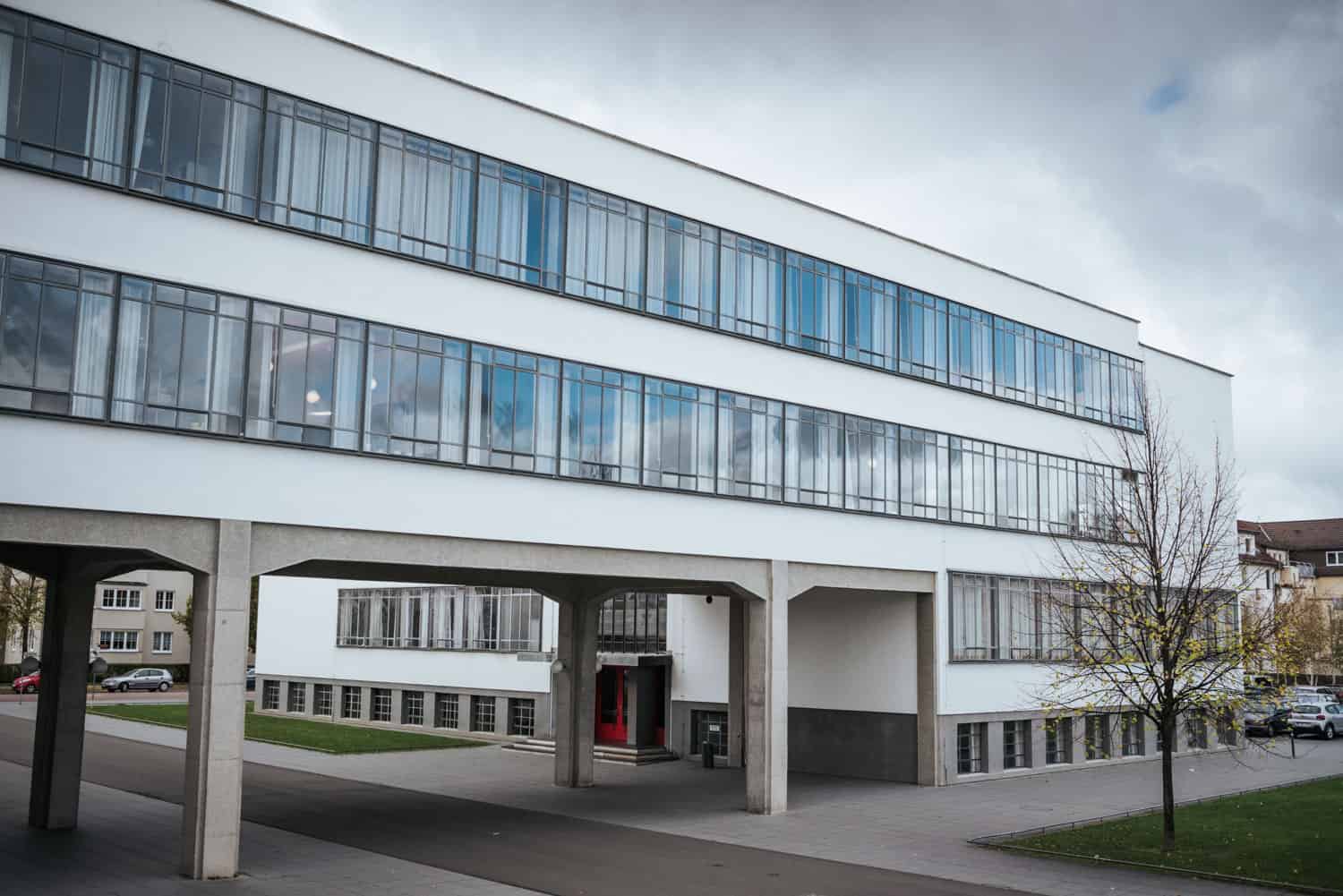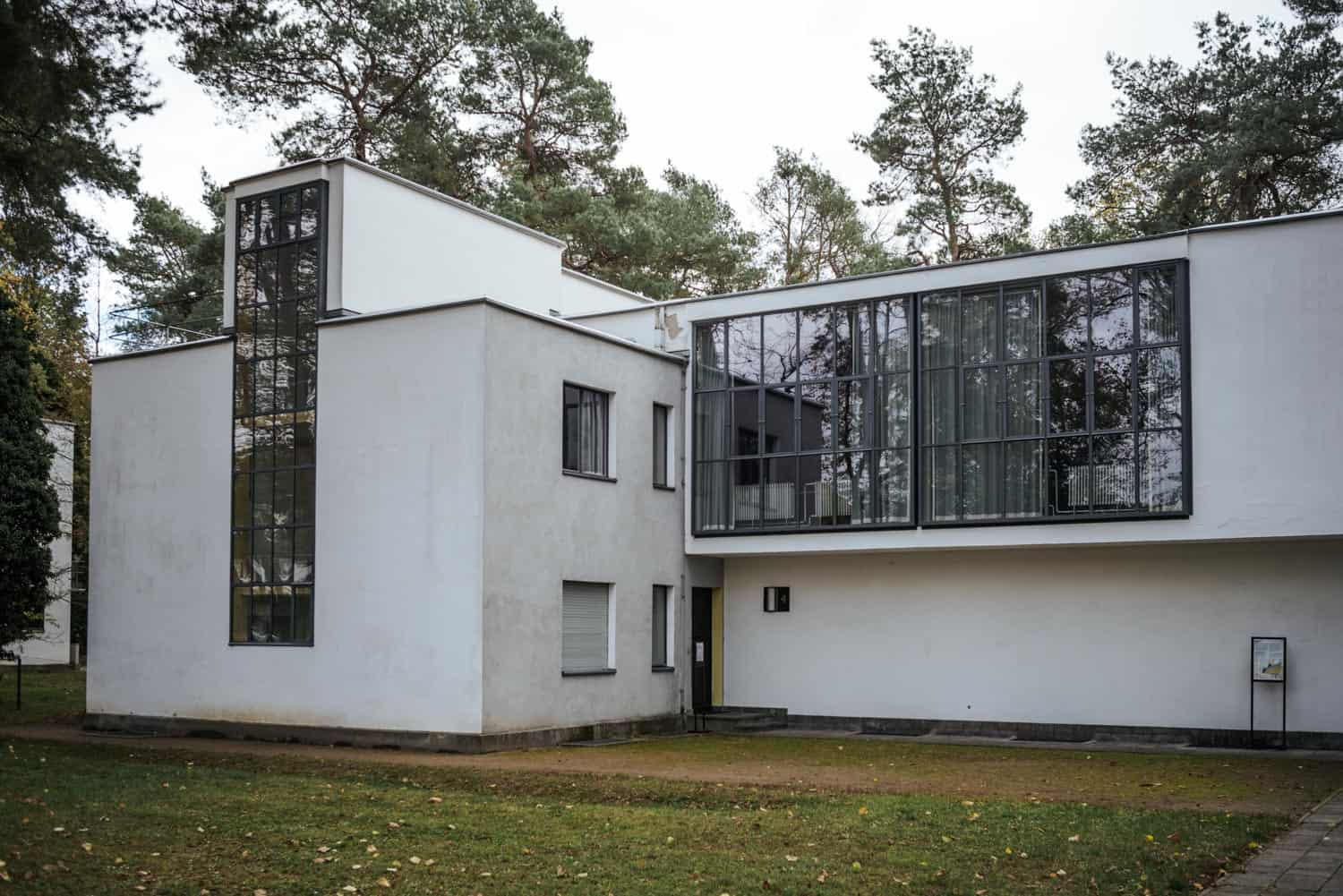 I think everyone who has got in touch with design, has heard of Bauhaus. Nowadays the mixture of the simple and the useful is still state of the art. If you are interested in design and architecture you definitely have to visit the Bauhaus in Dessau, the "mecca" of design. During a tour through the former workshop and Masters' Houses, I realized what dedication these artists (Paul Klee or Kandinsky) had! The Masters' Houses (Meisterhäuser) are also definitely worth a visit! In these partly restored, partly new build homes you can really emphasize with the artists.
2. Woerlitz castle/ Woerlitz park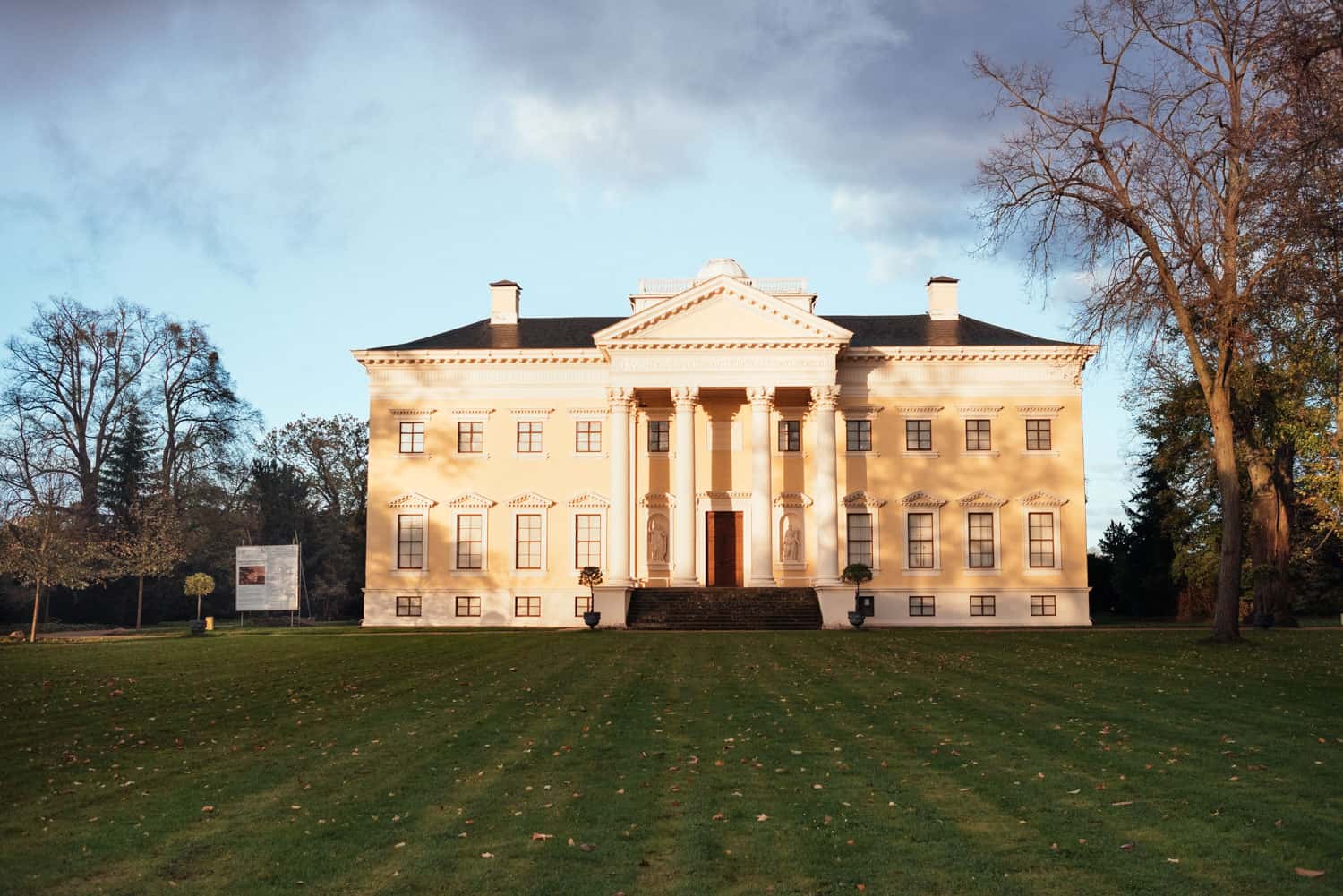 Just about a 25 minutes drive from the Bauhaus is the Woerlitz castle, which has more to do with Bauhaus than you would expect! Walter Gropius, the architect of the Bauhaus, used the castle as inspiration for his project, for example, the visual axis through the building, or the special way in which the doors in the castle were built into the walls. Overall you can say, that Leopold Friedrich Franz, the builder of the castle, similar to Bauhaus, had an exceptional visionary thinking, and constructed things like beds you could fold out from the wall or central heat. He had similar ideas for his park, which was not only about the beauty of nature but also to educate his folk. Especially during nice weather, you should plan in an entire day to see all details!
3. City made out of Steal – Ferropolis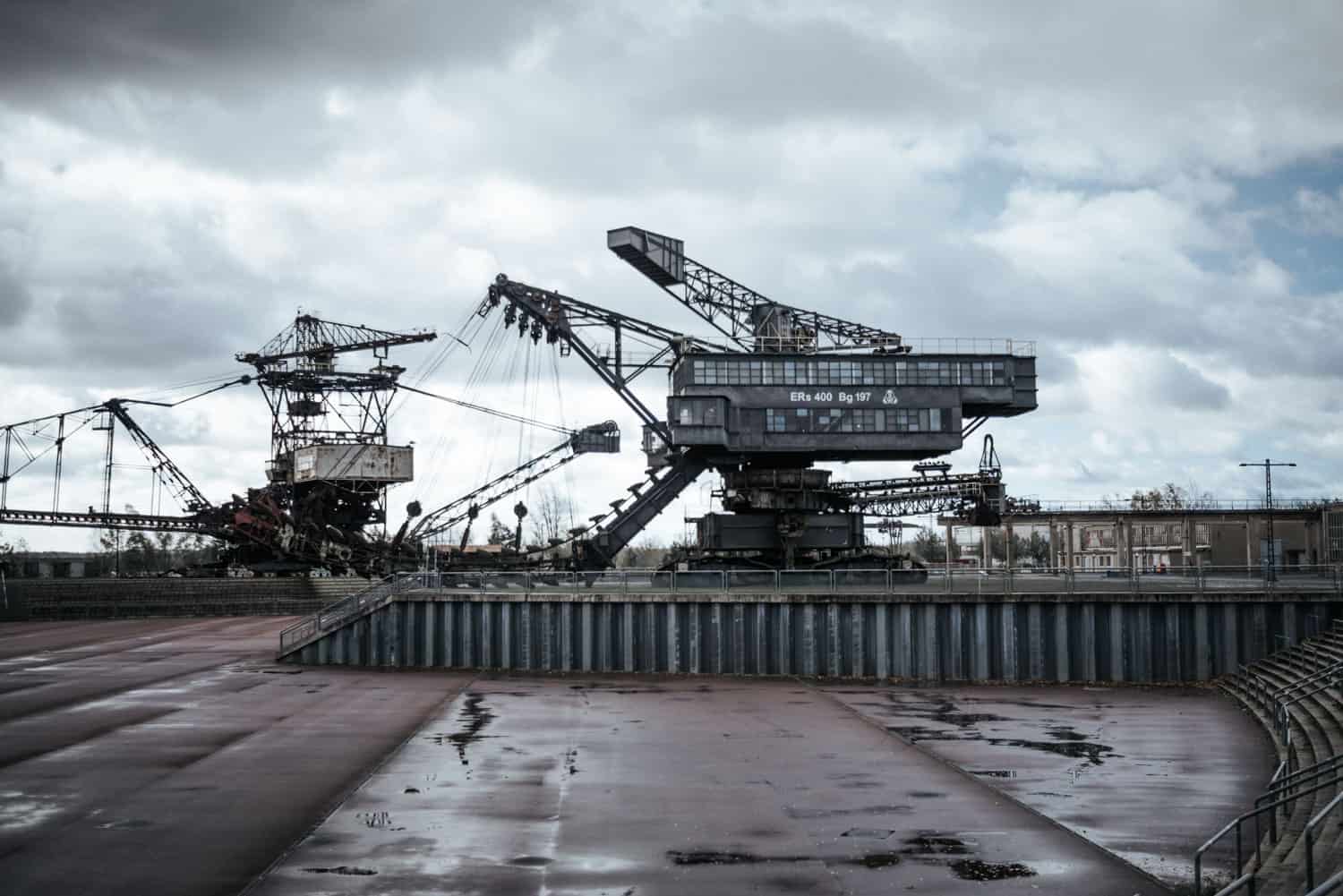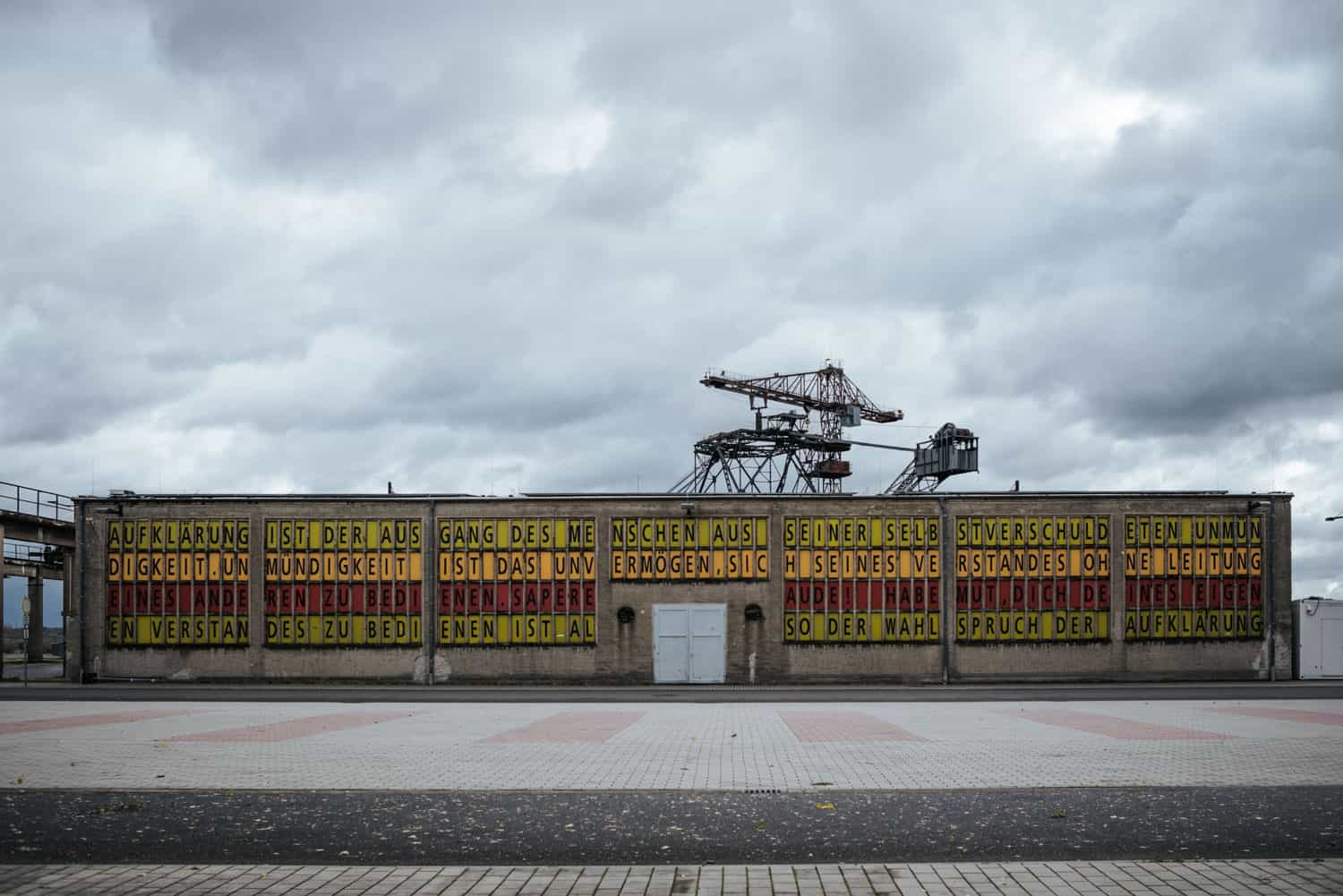 If there would not have been some innovative thinking Bauhaus students in 1991 there wouldn't be much to see in Ferropolis nowadays. But because they had this vision to preserve some of the machines used in the mining days, you can step into a time travel place, that kind of has an apocalyptic feeling to it. Pretty stunning. The machines are huge! Ferropolis is also used for events and festivals like Melt! or Splash!. Definitely would love to experience a concert in this scenery. Oh and by the way: that dope street art in the header is a painting by Hendrik Beikirch. It shows people who worked as minders in Ferropolis back in the mining days.
4. St. Jakob Church in Koethen and Koethen castle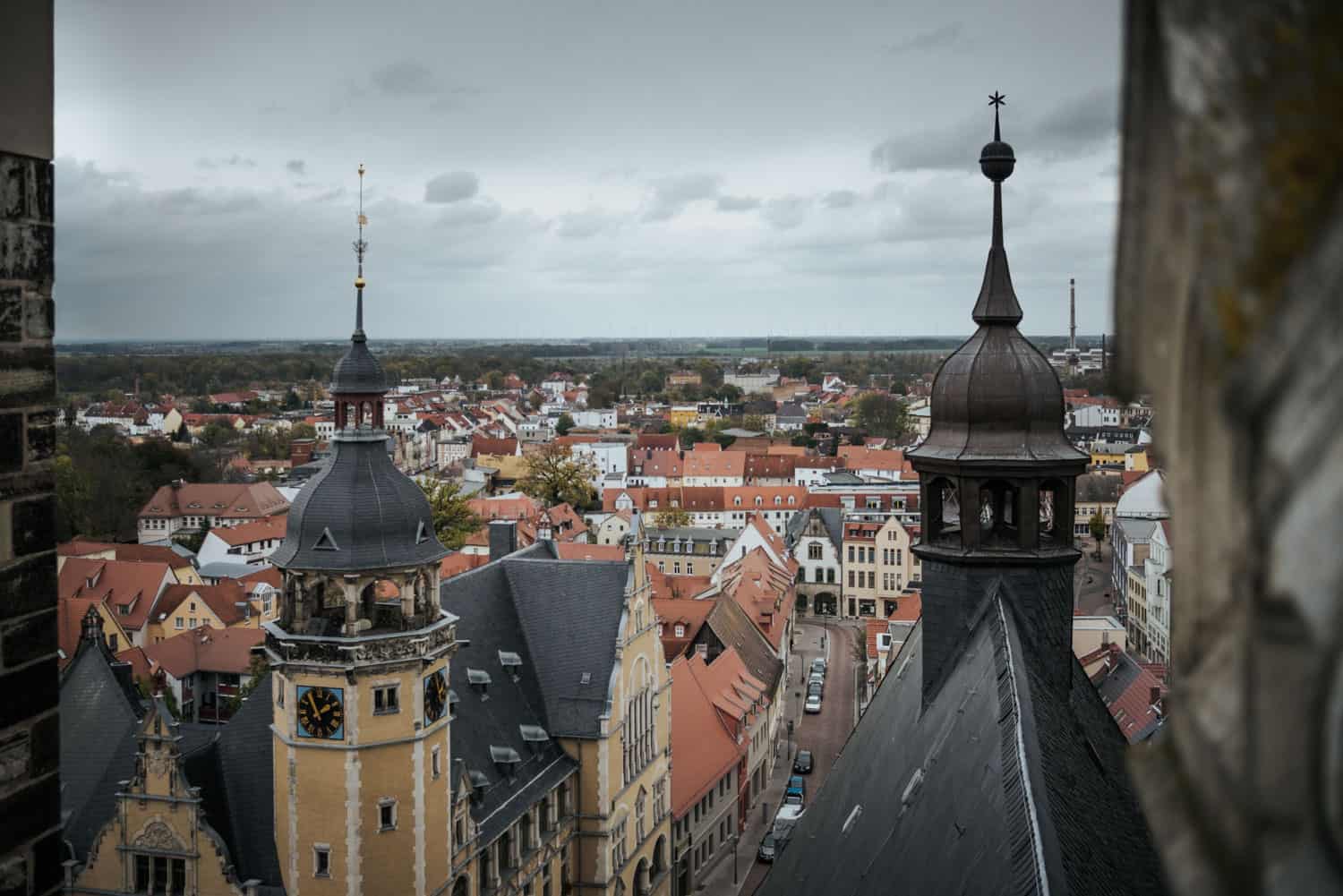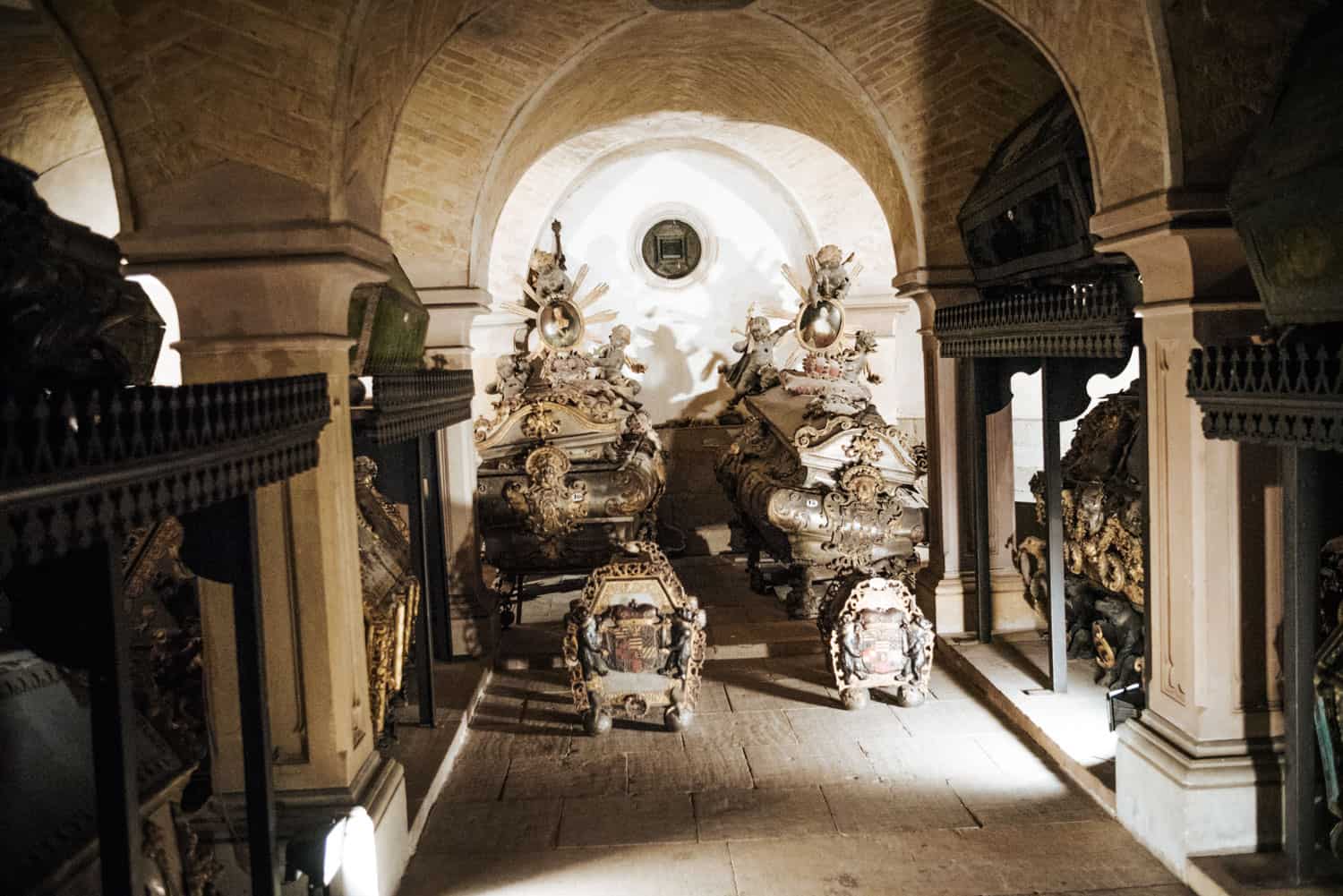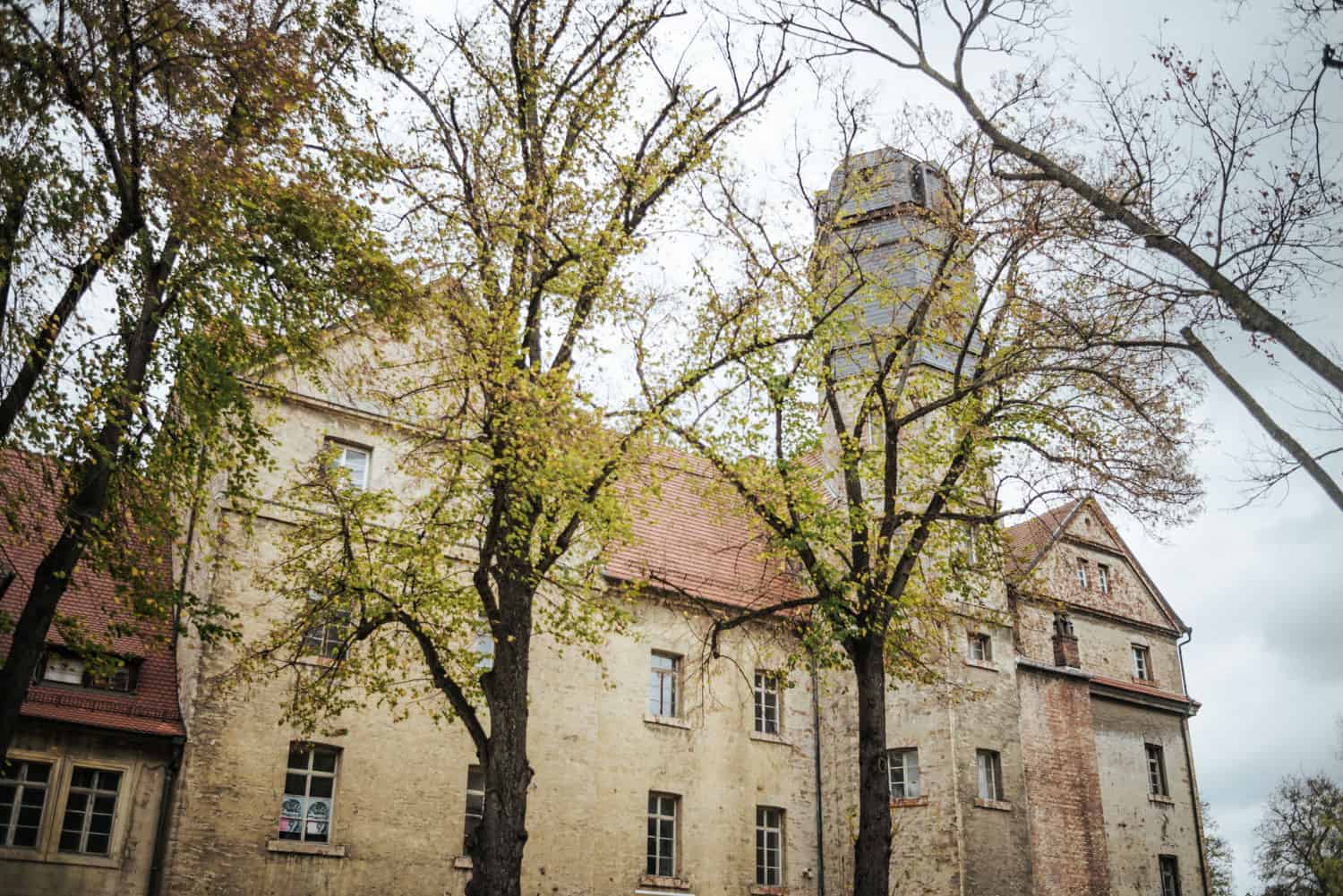 Koethen is one of these cities, that is rarely known by name but the history of the city has been more than fascinating! It was in Koethen where Samuel Hahnemann invented modern homeopathy, while he was researching and practicing it under the protection of the Duke of Anhalt-Koethen in the beginning of the 19. century. And Johann Sebastian Bach spent some of his most productive years in Koethen. From the St. Jakob church you'll get a view over the city and if you're part of a guided tour you'll also learn a lot about its history. A must do is definitely a visit to the crypt where you'll see some breathtakingly ornamented sarcophagus. When in Koethen then you have to visit the castle too. That's where the princely family of Anhalt-Koethen lived and where Bach composed some of his most renown pieces. Koethen castle was the place where he performed his "cello suites" for the very first time. Nowadays you can also find one of the biggest bird collections in the world in this castle.
5. Bernburg castle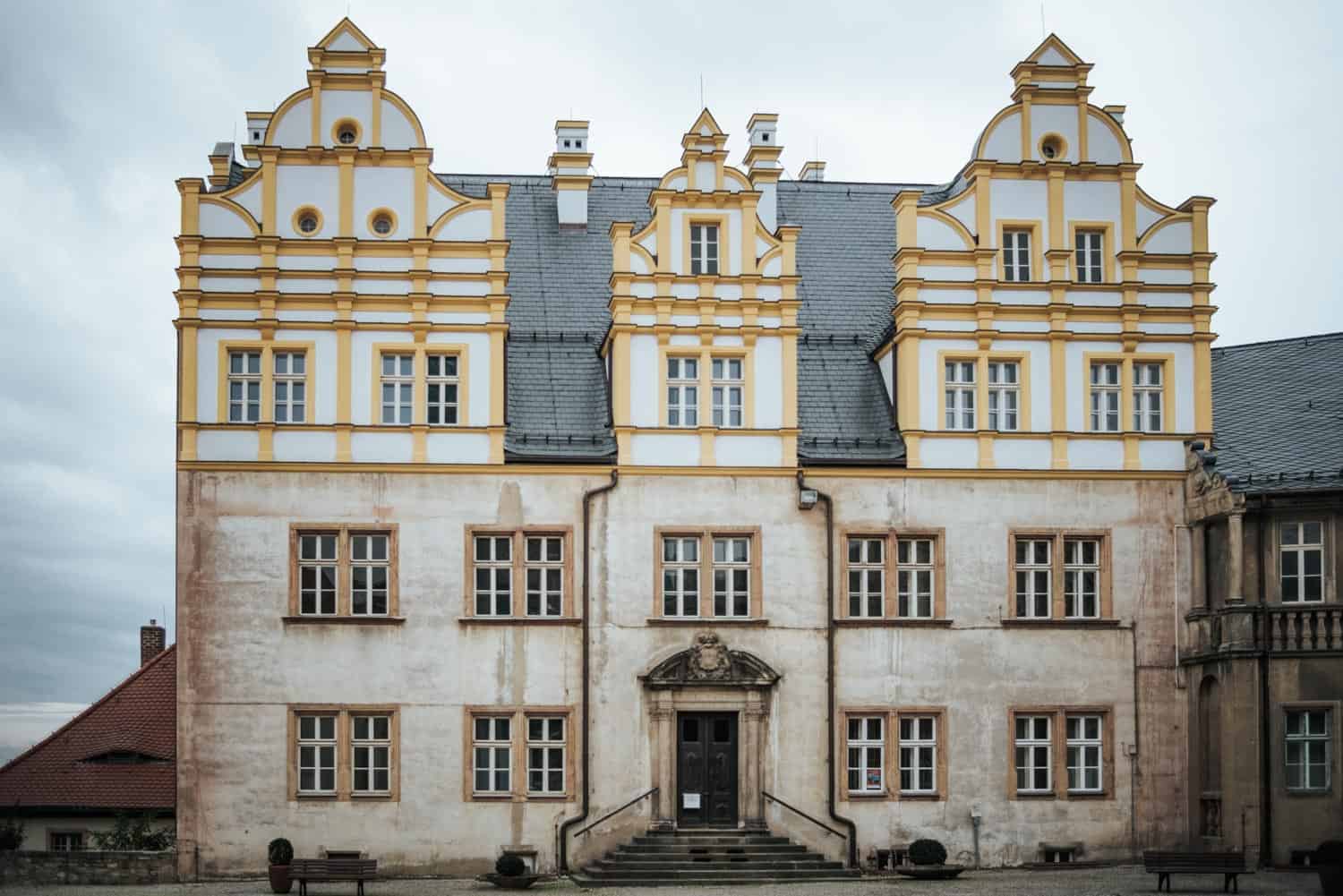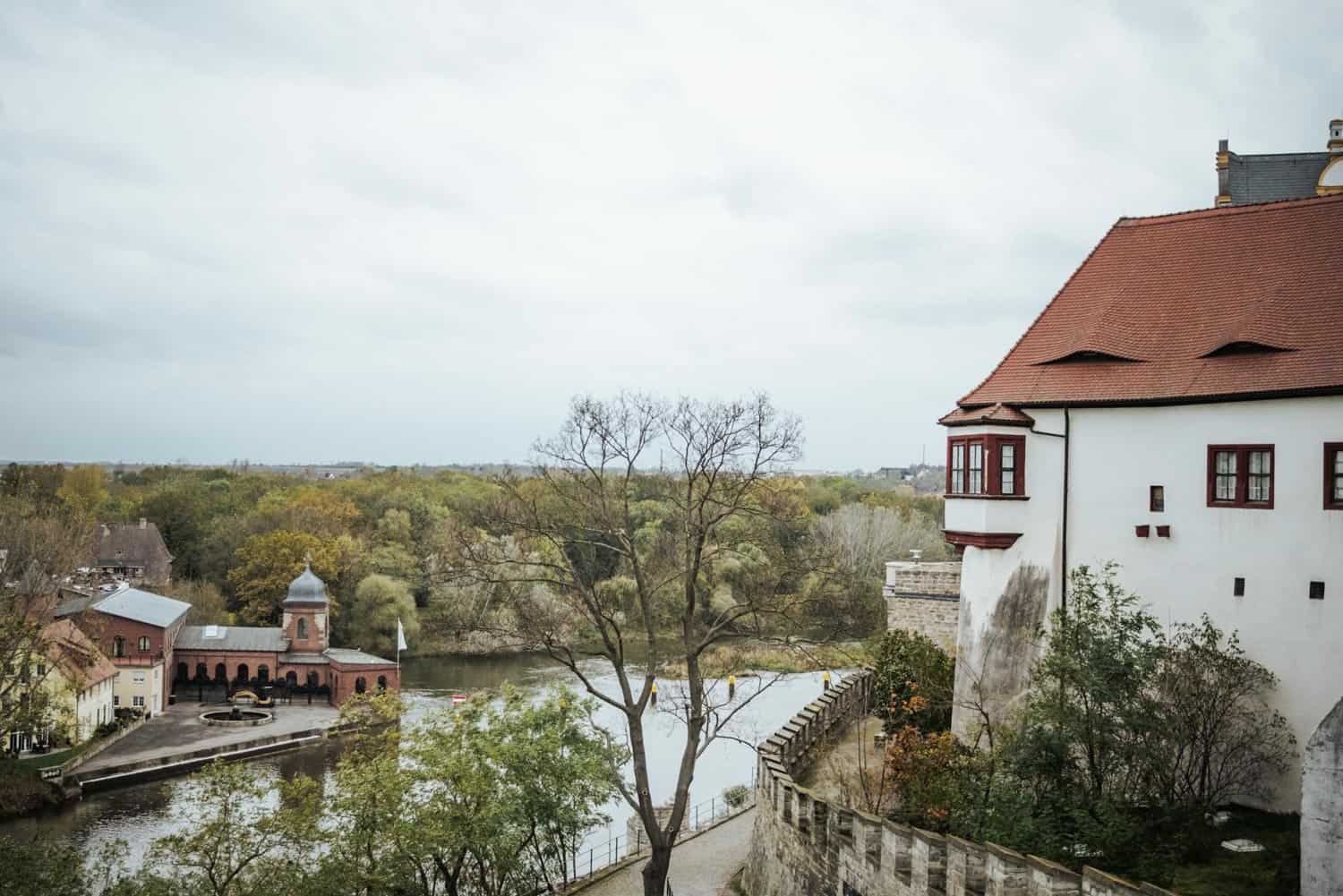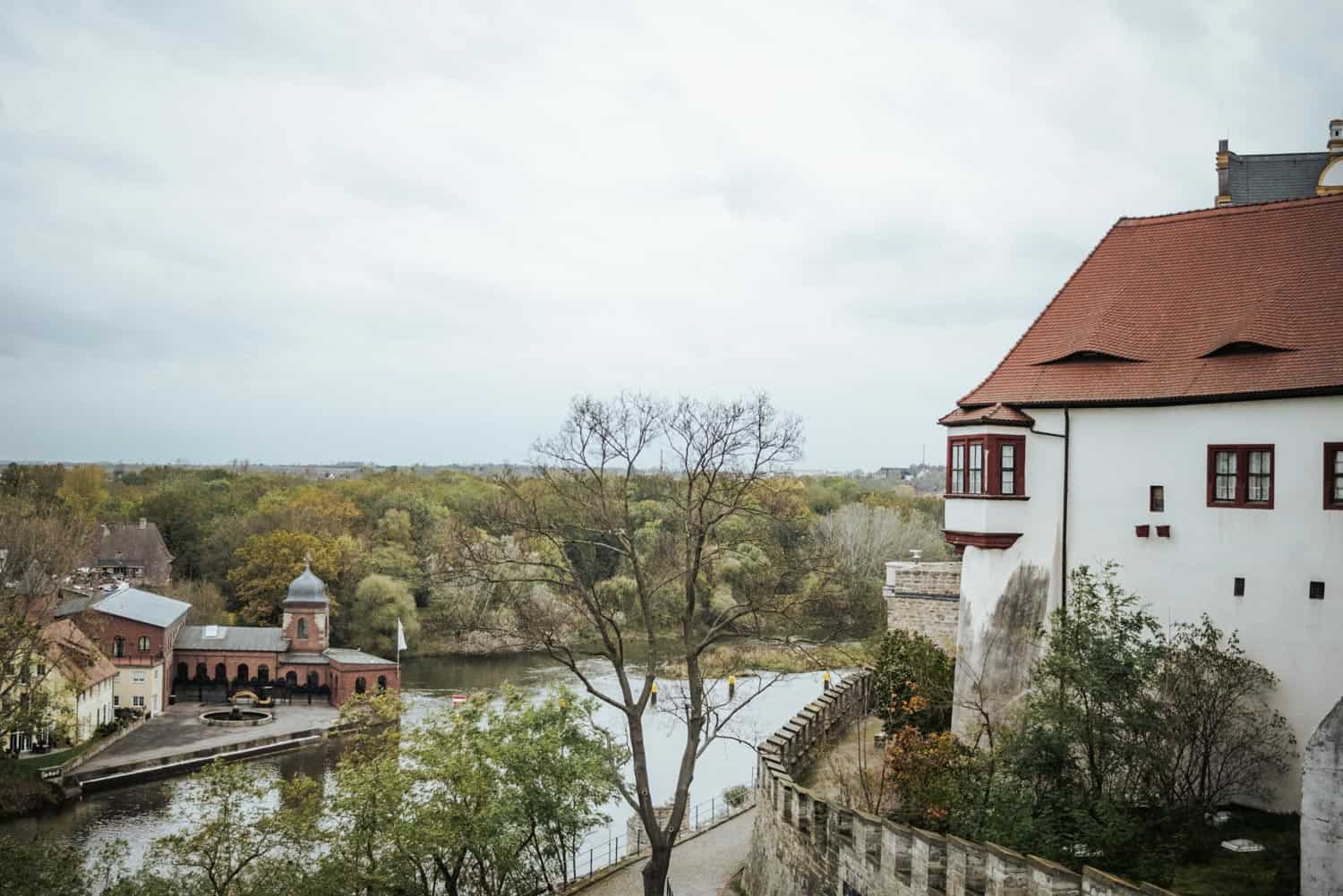 Castle Bernburg is beautifully placed on a hillside right next to the river "Saale". Probably some of you have heard of Till Eulenspiegel. Some of his stories played around this castle! This was quite a throwback to my childhood to me… this place has so much history! If it is the story how the bears came to the castle (yes, actual bears) you are interested in or the story of the castle itself, it is worth to explore all of it. If it is good weather I also recommend to take the ferry to the other riverside of the "Saale"- you will have a stunning view of the castle and it is a beautiful place to take photos of it.
6. Goitzsche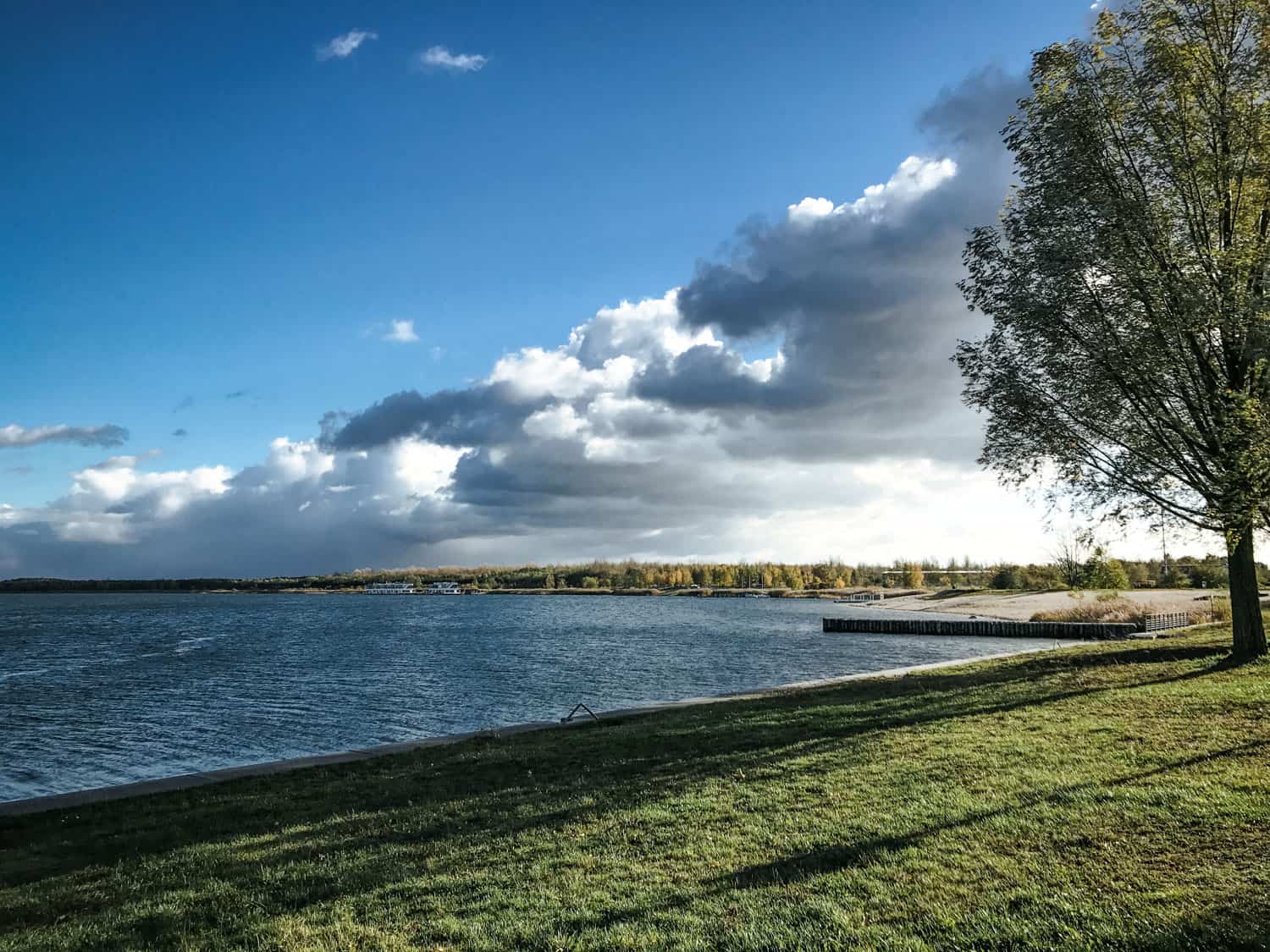 Bitterfeld, where the lake Goitzsche is located, was probably one of the ugliest places all over Germany a couple of years back. But then they flooded the former coal mine, made it a landscape art project and through this changed the whole idea of this place. Some people told me how they remember the days when they weren't proud of living there and now… they have tourists coming from all directions to spend some relaxed days here and enjoy nature and culture. I can really see myself even living there one day.
7. Castle Church Wittenberg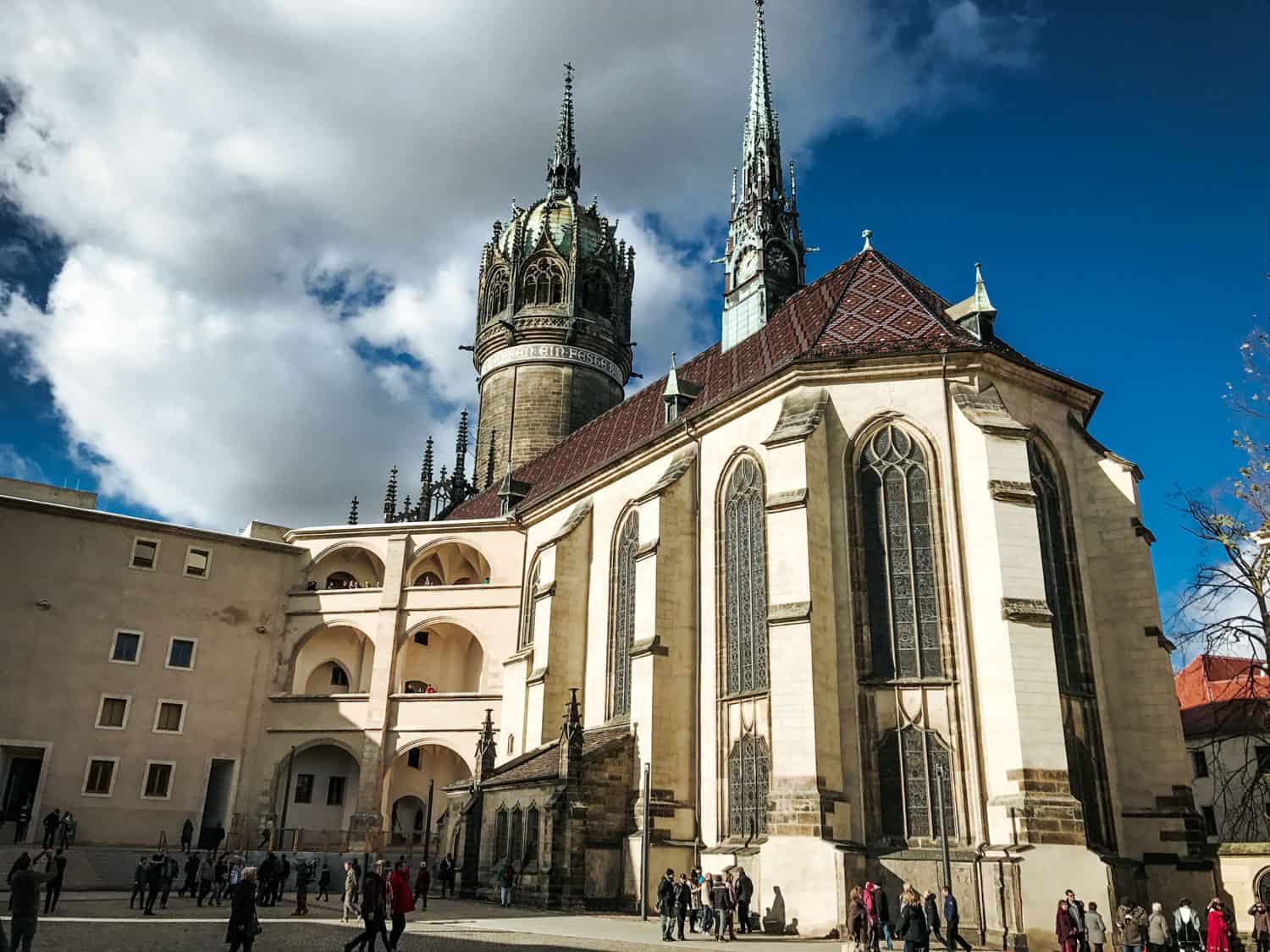 In 2017 we're celebrating 500 years of the Reformation and Martin Luther is more famous than ever. And it all started in Wittenberg, that's where he posted his 95 theses on the church door.
Fun fact: He probably did not use a hammer and a nail, because the oak door would have been too hard. It's more likely that he used sealing wax instead to put the theses on the door.
8. 360-degree Panorama Luther Wittenberg
This installation shows you how people lived during Luther's time. In this round panorama, including realistic sound, you can really experience how life must have been back then. It did indeed feel like time traveling: How cool that would have been, to sit down with Luther and discuss his theses with him!
9. Sachsenspiegel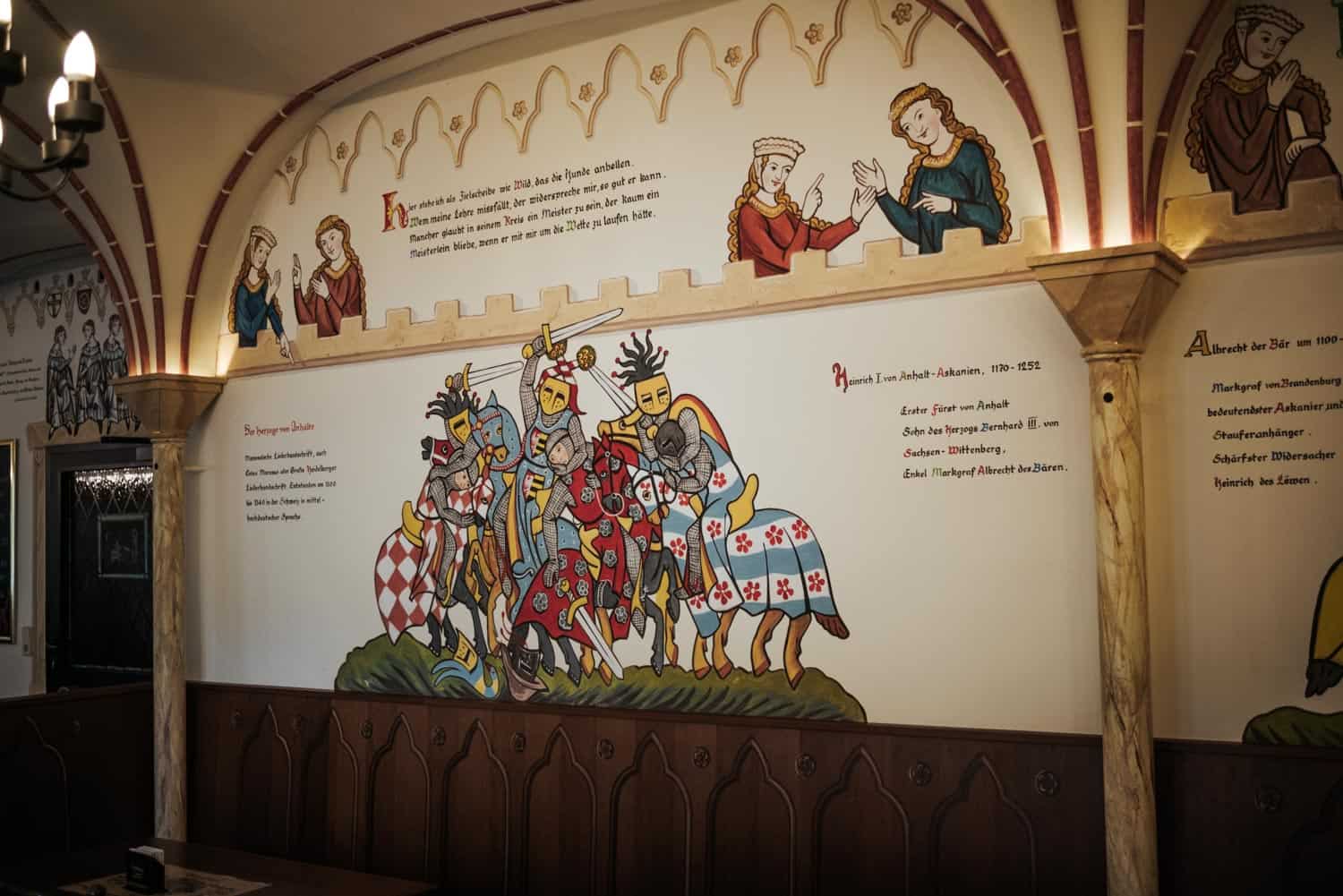 Have you ever heard of the Sachsenspiegel? I, to be honest, hadn't. And yet this is probably one of Europe's most important documents. Around the 13th century, Eike von Repkow wrote down the law for the first time. From traffic law to neighbors law. Afterwards, this was in place nearly all over Europe and parts of it are still used. Amazing, right? This happened in Reppichau, a small village that's worth a visit. Nearly all walls of the buildings are painted with themes from the Sachsenspiegel and the whole village is used as an outdoor museum.
9,5 Half a reason for the end – the Hotel "Zum Stein"
It is actually worth more than half a tip, probably more like two! The Hotel "Zum Stein" in Wörlitz is perfectly located for exploring this region (Castle Woerlitz is just a few steps away) and after a long day exploring and culturing and naturing you can enjoy chilling in one of the two pools or treat yourself to some wellness.
[toggle title="Welterbecard // ADVERT" load="show"]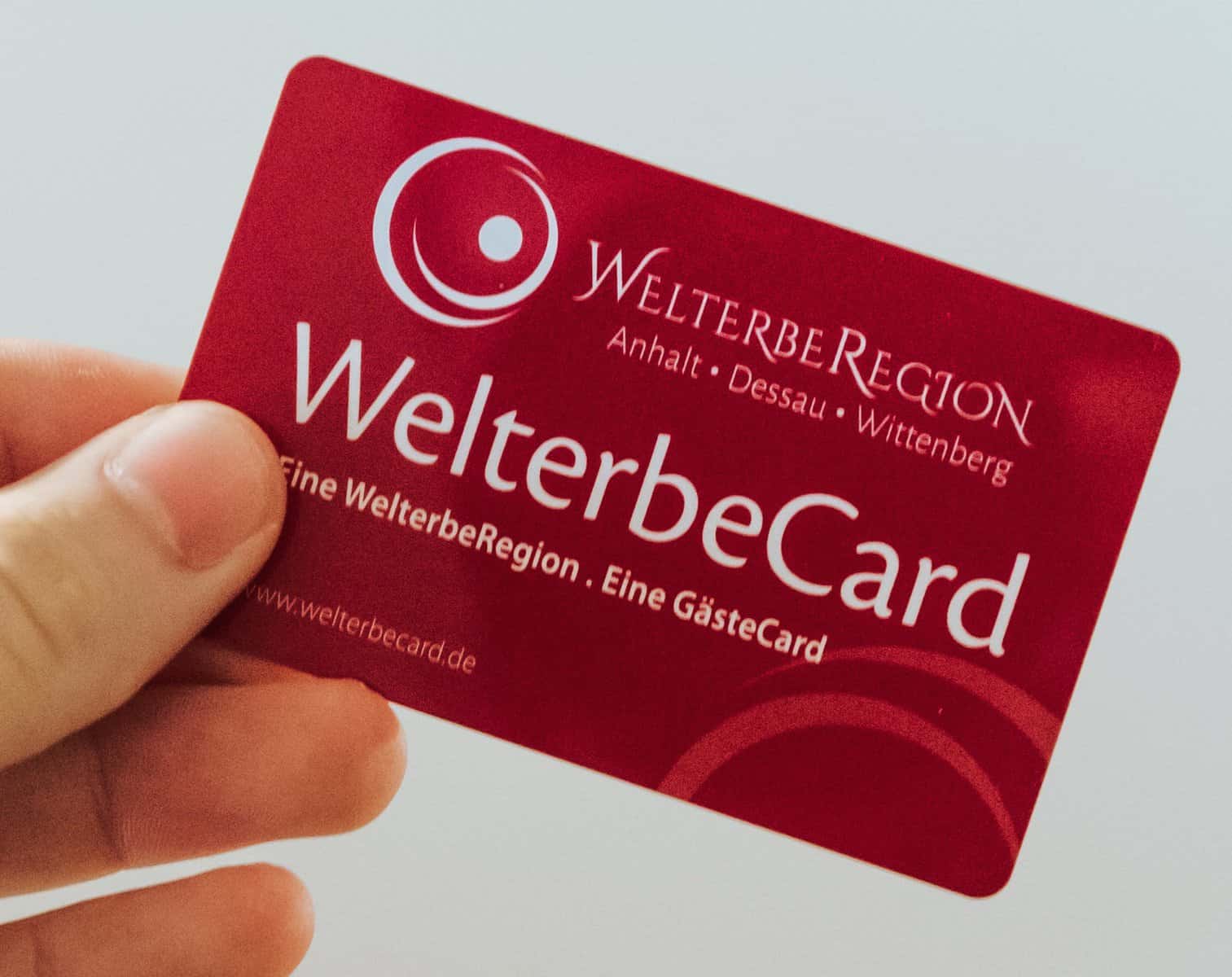 The region Anhalt-Dessau-Wittenberg does not call themselves world
heritage region without a reason: in this region, you can find 13 UNESCO world heritage sites and many other cultural attractions. If you buy a "Welterbecard" you'll get free entry to all world heritage sites and use it for more than 70 different cultural and touristic sites. It costs 20€ for one day and 40€ for a three-day pass.
You will also explore places, you probably never expected like the "Restaurant Sehnsucht" or the "Falknerei Wörlitz". If you visit the world heritage region with the "Welterbecard" you definitely also should check out the "Cranachhöfe" and the "Lutherhaus"[/toggle]
Disclaimer: this post is brought to you in cooperation with the WelterbeRegion Anhalt-Dessau-Wittenberg.