Best Rooftop Bar in Bangkok for a Sundowner
There are many things to do in Bangkok. One is to watch the sunset from one of the many rooftop bars in Bangkok, a tasty drink in one hand and your camera in the other.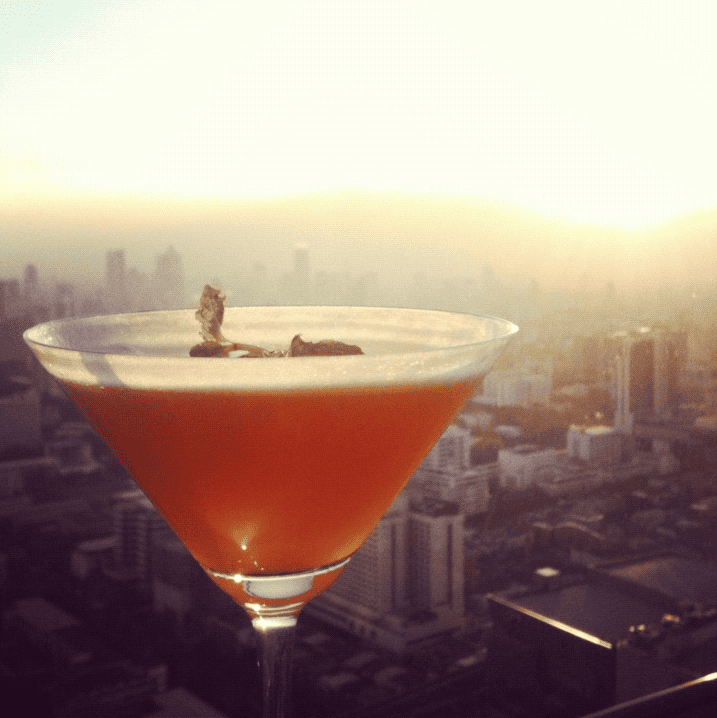 Ok, let's be honest: I've only been to ONE rooftop bar in Bangkok. But the Red Sky bar on the 55th floor of Centara Grand at CentralWorld is really breathtaking. And Red Sky is definitely the perfect name for it. You don't have a riverside view like in some other rooftop bars in Bangkok, but you do have a stunning 360° panorama view. And when Bangkok sinks slowly into a glowing red sky, the passion fruit martini (the signature drink) starts to taste better and better and you don't want to leave again.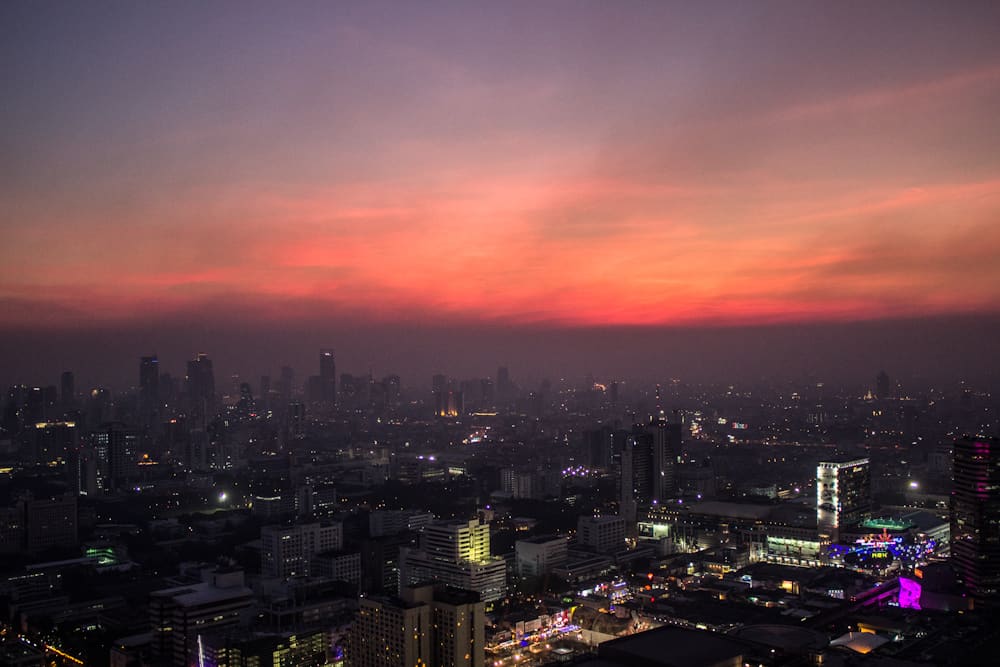 Please note that there's a smart casual dress code. NO flipflops! But Red Sky Bar is not the only roof top bar in Bangkok, where you have to change your backpacker outfit for something a little bit more fashionable. So dress up! It's not possible to book a table or one of the gorgeous sunbeds so it's best to be there right in time at 5pm when they open. My tip: Go shopping at Central World and then treat yourself with a nice sundowner!
Your next trip to Bangkok is not coming up soon but you fancy a sundowner now?
Comment under this post and tell me where your favourite place is for a sundowner or which rooftop bar you love.