Cool Things To Do in Nuremberg
Nuremberg. The first things you'll probably think of is the Nuremberg Rally, Nuremberg Trials and Nuremberg's Christmas market. And for sure Nuremberg sausages. And then? Do you think a weekend full of things to do in Nuremberg can be really cool? With trendy cafés and hip shops? No? I say: YES! Nuremberg has more to offer than its history and mulled wine and sausages. I've spent a weekend in Nuremberg and checked out the cool sites of this city. And guess what: I found A LOT! Nuremberg can (at least at some spots) be as cool as Berlin. Especially the Gostenhof neighbourhood is really cool. But you can also find some cool spots in the rest of the city.
My ultimate guide to cool things to do in Nuremberg, if you're not looking for the typical tourist sights
Cafés and Pubs in Nuremberg
Café Mainheim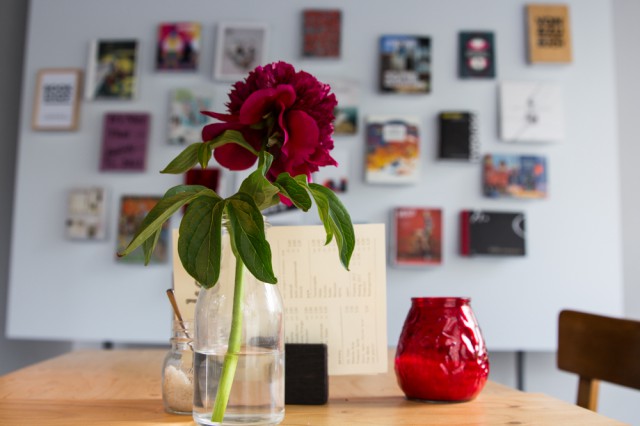 Café Mainheim is a chic but not too-chic café, it looks a bit like your mum came into a hipster living-room-café and cleaned up a bit. Besides the yummy homemade cake you can order food from a daily changing menu. But the Mainheim is not only a café it's also a bookstore, where you'll find everything a hipster heart loves about art, architecture and design. And sometimes they even have live music.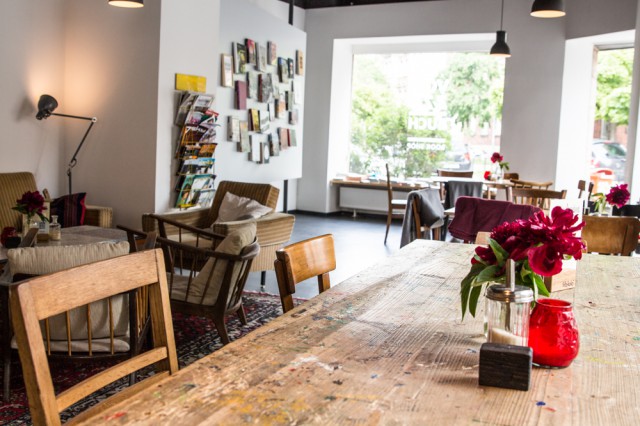 Salon Regina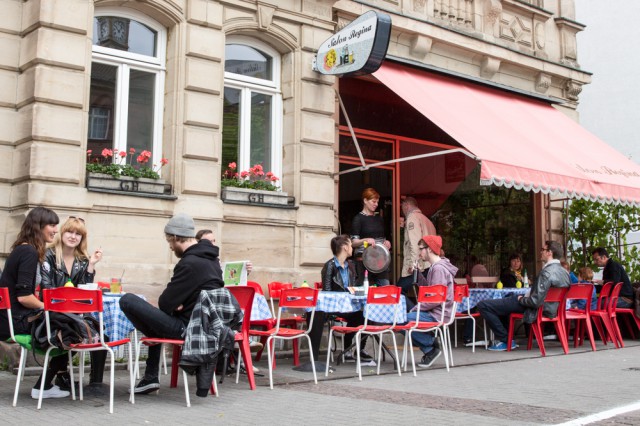 Salon Regina is kind of like hipster-central in Gostenhof, if you're male and not wearing a beard, a beanie and some cool tattoos you will definitely stand out. Some say here you'll find the best Currywurst in town, if that's true than Nuremberg here is as Berlin as it could be. Including the slightly grumpy waitress (at least the one I've met there).
Zeit & Raum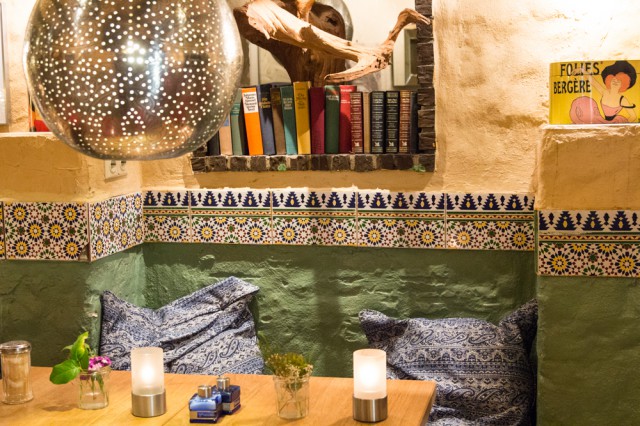 Zeit & Raum calls itself the "living room of the old town", as I haven't seen any cozier cafés in the old town I take this as granted. I think it's a bit too big as a living room, there are many different rooms with different interior and this diversity you can also find in the description of Zeit & Raum, on one hand it's a French restaurant, then it's also a fondue restaurants and on Sundays they have Eurasian brunch. Kind of confusing me thinks. But the brunch was really good. Better book a table as it can be really crowded on Sundays.
Schanzenbräu Schankwirtschaft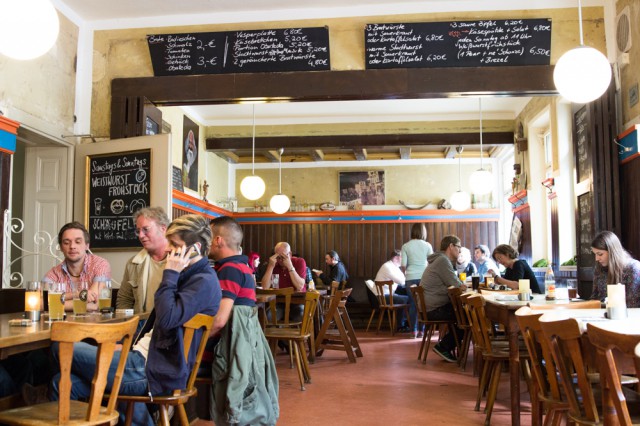 The Schankwirtschaft (pub) of Schanzenbräu reminded me a lot of a Berliner restaurant. It's interior is rustic and the food is really good. Here you'll get every traditional food you need to try when visiting Nuremberg. And they also have a cozy beer garden.
Shopping in Nuremberg
Senfgelb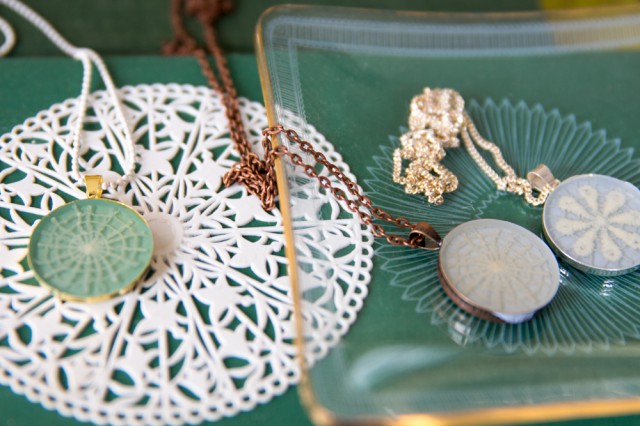 Senfgelb is a true treasure chest of jewelry and accessories. It's all homemade by its owner Marina, mostly using pottery. You can also buy some of her photographs as postcards. And as many people tried to buy the interior too she now just opened a new store with vintage furniture.
flex!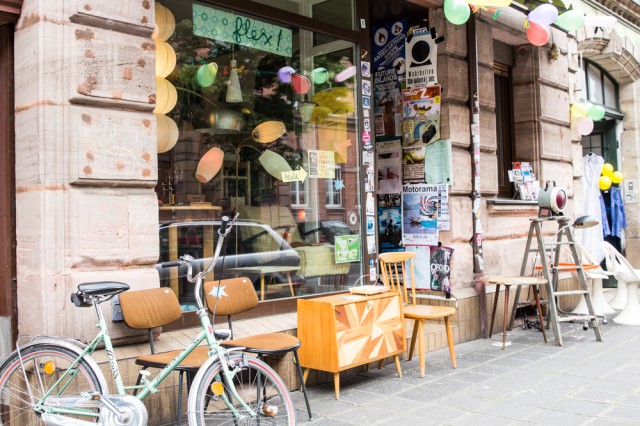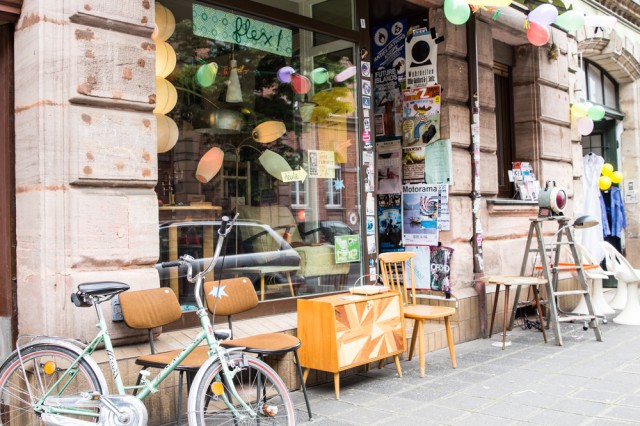 flex! was one of the very first cool shops in Nuremberg, it opened five years ago and here you can find especially furniture, lamps and accessories from the 30s to the 80s. It's only open on four days a week but you can have a look at their Facebook page to check out the latest highlights they offer in store.
14,80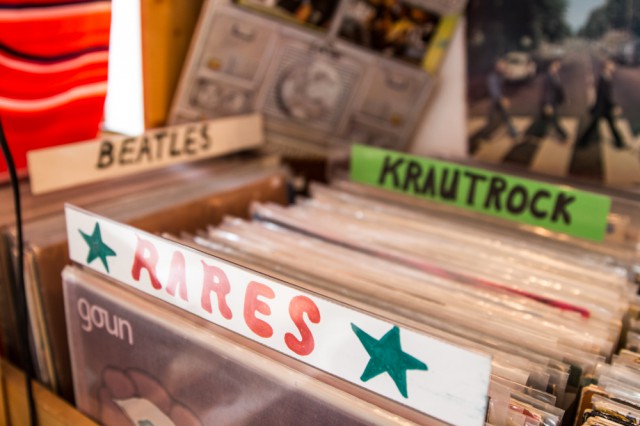 If you're in love with vinyl, you will adore 14,80. They have over 10.000 records from all different genres. If you're looking for cool stuff for your apartment you can find a lot of hip lamps in there too.
Fachmarie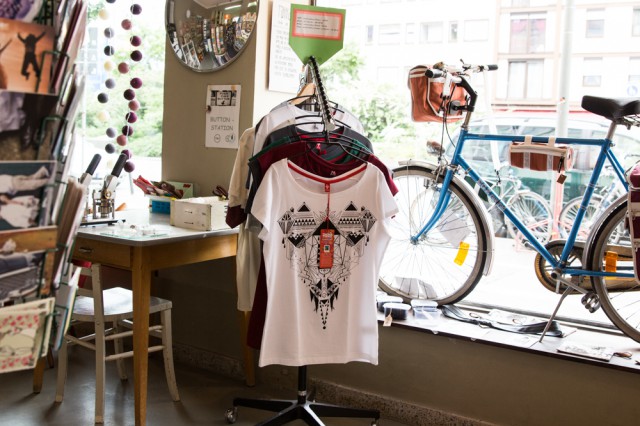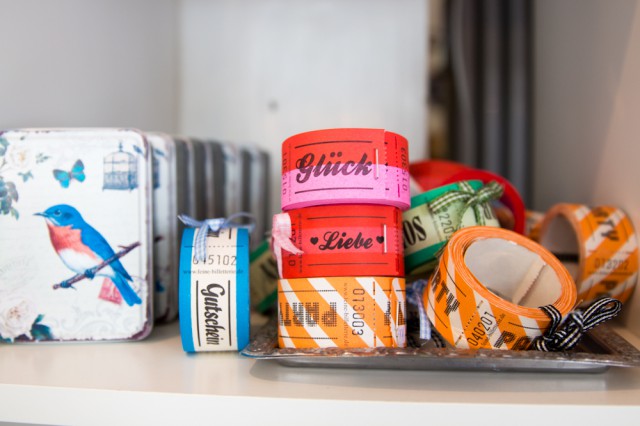 Fachmarie is the perfect shop for you, if you're looking for a birthday present but you have no idea what to buy. Here you'll definitely find inspiration. The shelves are mostly rented by local artists who sell their homemade products.
Backyard flea markets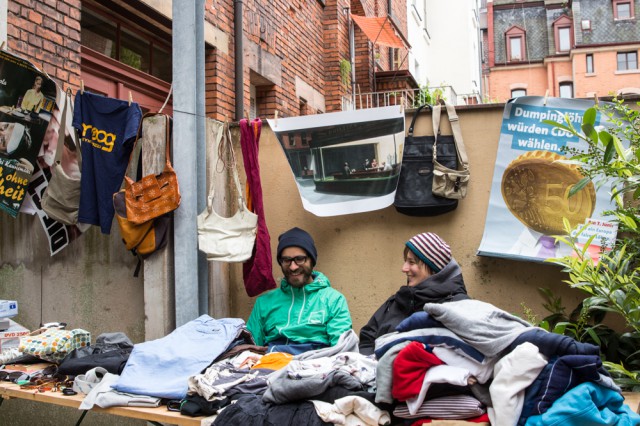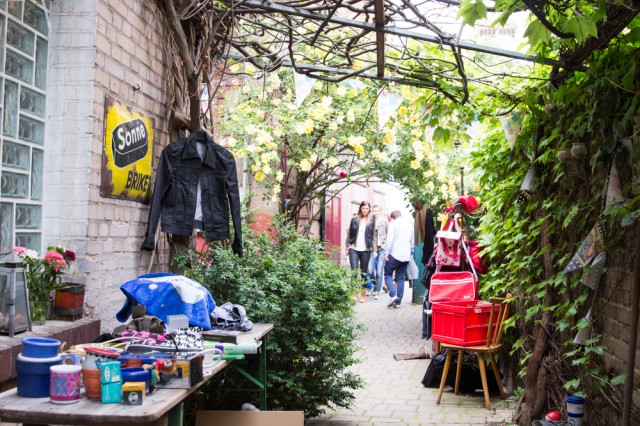 If you love flea markets you're gonna also love the backyard flea markets in the different neighbourhoods of Nuremberg. Yes, there you'll find a lot of trash, but if you look closely you can also find a lot of bargains. Here you can find all the different flea markets in Nuremberg.
Street art in Nuremberg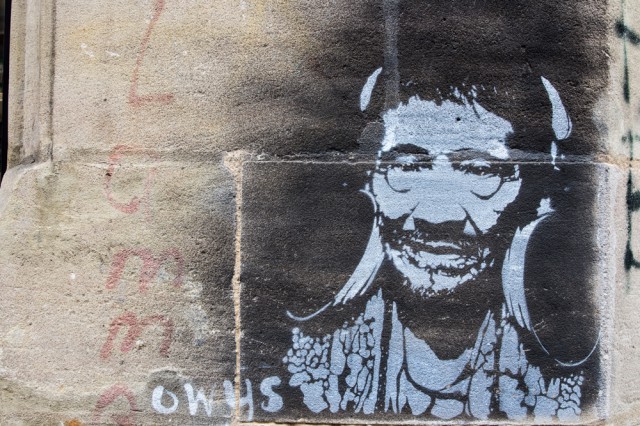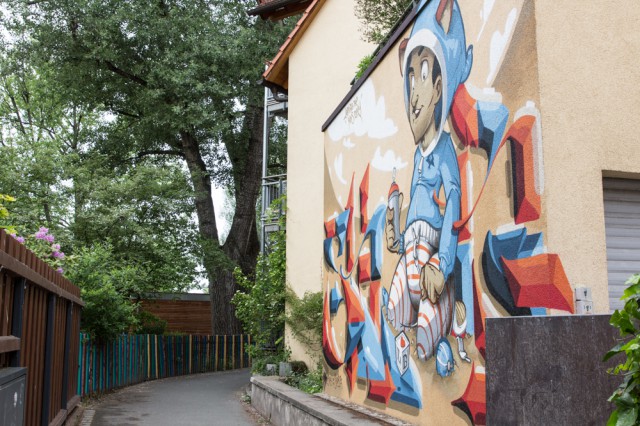 To find good street art in Nuremberg is really hard. Best is to get lost completely then your chances are high to find some nice murals.
Hotels in Nuremberg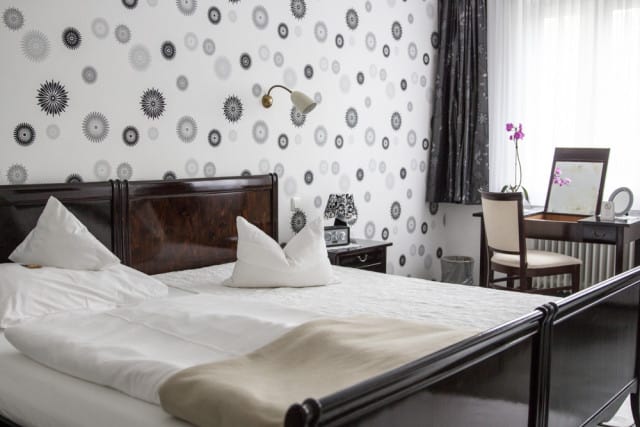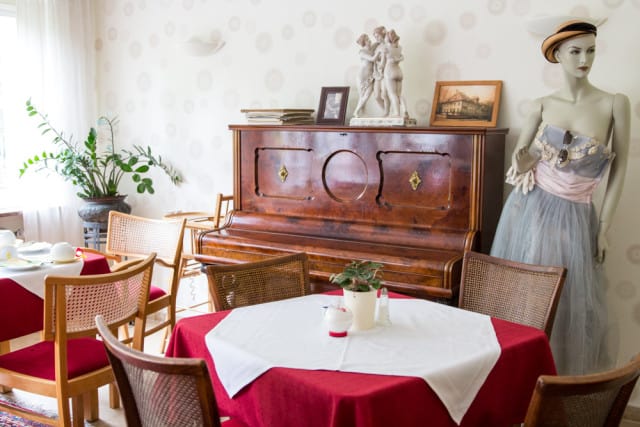 I've stayed at Design Hotel Vosteen in Nuremberg and I really loved it. Especially as I love time travelling and in Vosteen you get a glimpse of how it must have been to live in the 50s. It's hidden in a side street and sadly not in my favourite neighbourhood Gostenhof, but besides this it's totally amazing.
What else can you do in Nuremberg?
If you haven't been to Nuremberg before you definitely have to stroll around the old town. At the "Beautiful fountain" (yes, it's really called like this) you can find a golden ring, if you spin it three times it will grant you one wish.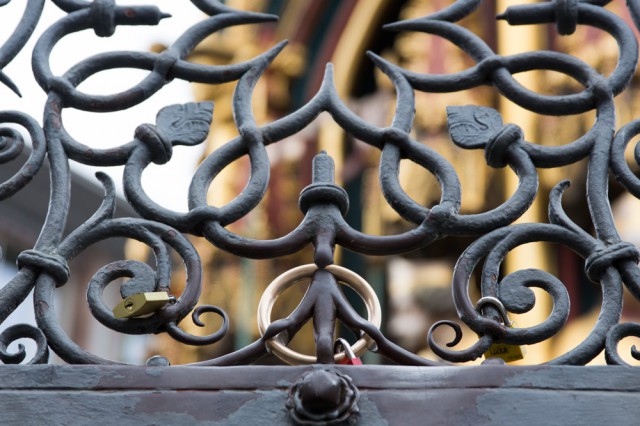 All addresses and some more things to do in Nuremberg you can find on my Nuremberg list on foursquare.
Have you been to Nuremberg before? Do you think it's a cool city? Anymore cool things to do in Nuremberg to add?
Disclosure: I was invited on this trip by the city of Nuremberg. Some links are affiliate links.

Check out the guide to Gorlitz another charming German town.