Dream Jobs: How is it to live as a diving instructor in Koh Tao?
Not sure about you, but when I'm travelling I'm always thinking about, what I would do, if I wouldn't do what I'm doing. Could I live somewhere in the middle of nowhere? Work as a waitress in Paris? Or as a diving instructor in paradise?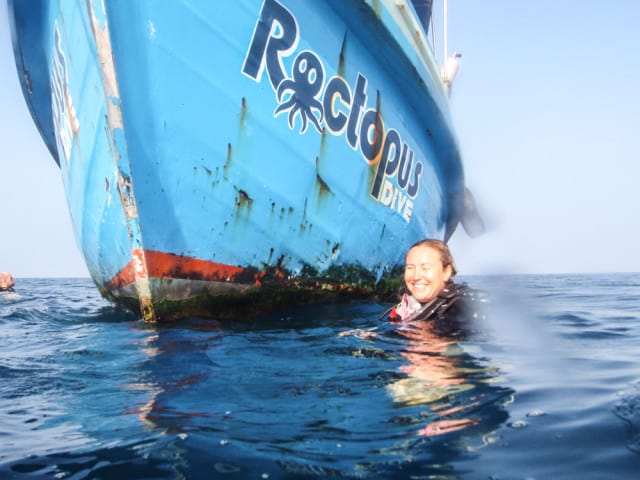 In January I've met Elena in Koh Tao. She's working as a diving instructor at Roctopus Dive, a dive shop in Koh Tao since 2011. I've done my advanced course with her and we had a lot of fun together. I really enjoyed being a part of the Roctopus family for some days. Everyone was just super nice and I immediately felt like home. Not sure if I would have ever left if I would have stayed just a few more days… And I was thinking about it: How would it be to work as a diving instructor in Koh Tao? I mean diving Koh Tao has been always on my list, but would it be as much fun to work there? Where would I live? How much would I have to work? How long would I stay? So I asked Elena, how's life as a diving instructor in Koh Tao. And here are her answers:
1) Since when are you in Koh Tao and how did it happen that you started working as a diving instructor?
I have been in Koh Tao for 8 months now. I did my dive instructor course here but I did most of my training in Australia on a small island called Magnetic Island in 2010. I did my open water course on Magnetic Island and I fell in love with diving so I signed up to do my internship with that dive school.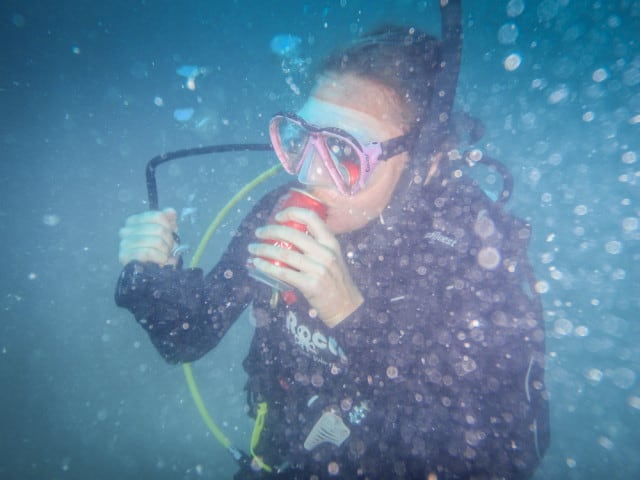 Elena drinking coke under water. That was fun!
2) How does a normal day look like in your life?
Usually I wake up around 7.30am to have breakfast and get ready for work. I live 2 minutes away from work so I can leave my bungalow just before 8.30am to be on time. My working day is usually from 8.30am till 5pm or from 7am till 1pm (and then I can hit the beach). In the evenings I like to enjoy the sunset with friends or I will be watching my student's open water video and celebrating them passing the course. I also meet up with friends from other dive shops to meet for dinner and socialise but make sure I have an early night if I have to work the next day.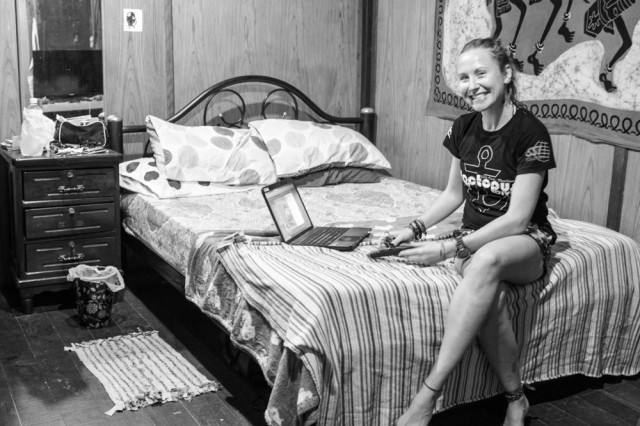 Elena in her bungalow, without AC. (That's one thing I really can't understand!)
3) How many hours do you work per week?
I work around 35 per week.
4) What's the best part of working as a dive instructor?
Well of course the fact that I get paid to dive but also I love the satisfaction of helping students pass their course, especially when they are very nervous about entering the underwater world.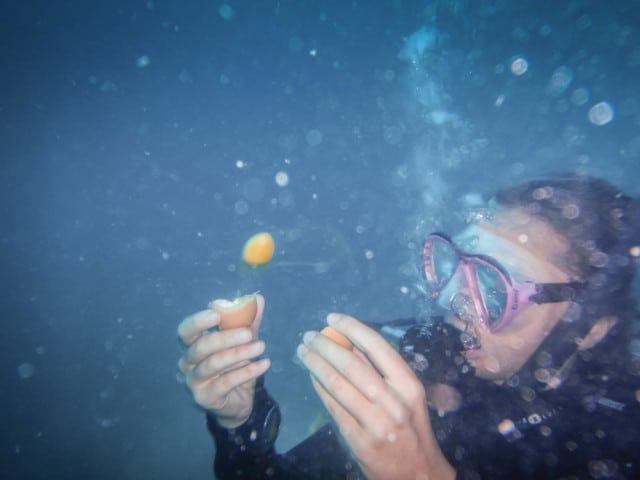 Elena likes to cook. Especially eggs under water.
5) Is Roctopus any different to other dive shops in Koh Tao?
Roctopus is an awesome dive shop to work for! Roctopus is small and we are like a happy dive family. All the staff really get along with each other and also make customers feel like part of the family when they dive with us. I have worked in other dive centres and I enjoy working at Roctopus the most. I am very lucky to be part of the team.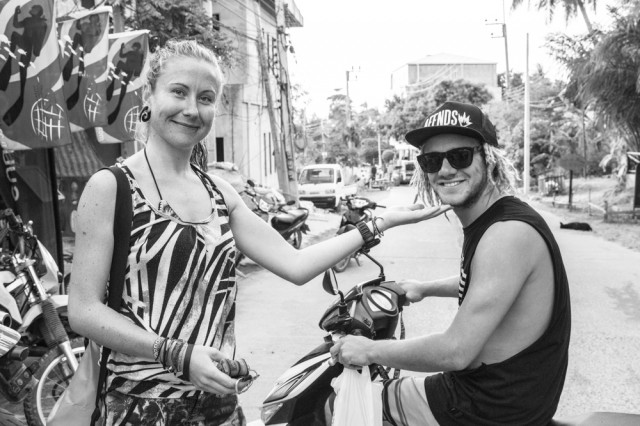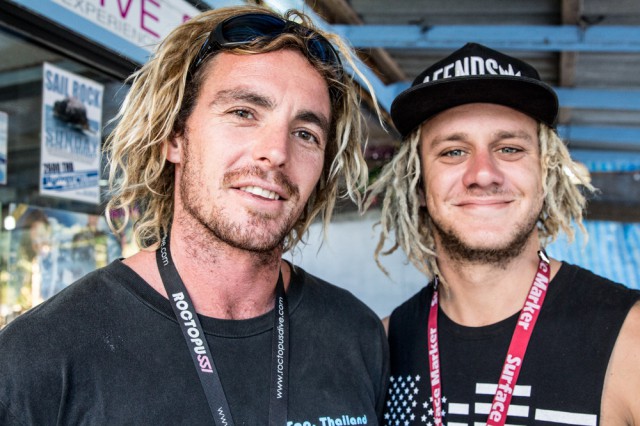 Jay and Jacko, two of the guys from Roctopus.
6) How long do you want to stay in Koh Tao?
I have no idea at the moment. I love it here working for Roctopus but at some point I would like to travel to other countries to work as a dive instructor there too. At the moment my future plans are to stay on Koh Tao, focus on my dive career and to gain more qualifications .
7) What would you recommend someone who's dreaming about having your job?
This might sound a bit cheesey but I would tell that person to follow that dream. I meet a lot of people who say that they wish they had a job/life like mine and they do not do anything about it. Some people are too scared to move to another country but life on a tropical island is awesome! Save some money and do you scuba dive instructor course then you can travel to many beautiful countries doing what you love. I feel so happy and lucky everyday.
More infos about what you need if you want to be a dive instructor, you can find here.
Be honest! Could you live and work as a dive instructor in Koh Tao or somewhere else on this planet?