Getting Around Germany – The Good, The Bad And The Ugly Way
So, you are traveling in Germany. Yes, it's bigger than expected, right? And it's sooo expensive to travel here… can be. But you have a choice! So let's see how to best getting around in Germany.
Getting around Germany – Tips to save money
Travelling in Germany by plane
There are planes, trains, cars, bicycles… ok, forget the bicycle part (even if it can be fun around here). But let's be honest. Probably you only have a few days here, and to travel Germany by bike takes its time. Too long! Ok, so what about planes? There are two really good German budget airlines (germanwings and airberlin) who fly between all major cities every day. Are they expensive? Sometimes. But if you organize your trip well you can get cheap flights starting from € 29 – one way. What do you need? At least one month in advance and a flexible timeline. Check search engines such as swoodoo and you can see the dates when your flights are cheapest. Sure, the weekend rates are much higher, but if you book now for next month you can get flights e.g. from Stuttgart to Berlin for € 29.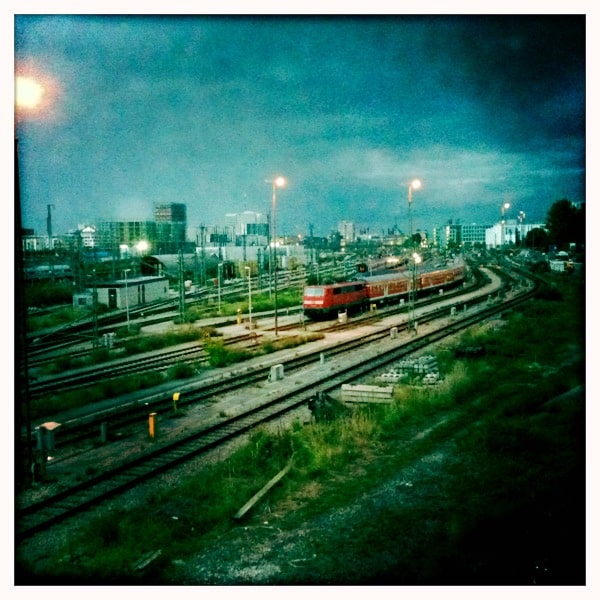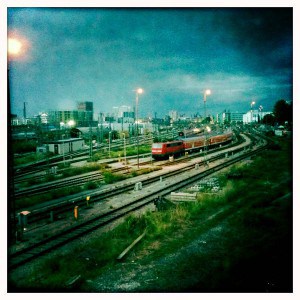 Getting around Germany by train
You're afraid of flying? Why didn't you tell me? In this case, the next best comfortable way to travel Germany is by train. Oh hell yes, the Deutsche Bahn is way too expensive, but there are some little tricks you can use to get a cheap ticket. There's this urban myth that there is a limited number of cheap seats on every train, and if you book in advance you can get them directly from Deutsche Bahn. However, I never ever met anyone who knew someone who saw someone next to him on the train actually having one of those tickets. Urban myth! Ok, so what to do now? Buy a regular ticket for about €120 (we're still talking one way from Stuttgart to Berlin). Yeah, I know it's expensive. Or…or…OR: A few times a year Deutsche Bahn sells cheap tickets in cooperation with food and electronics chains like LIDL or Saturn or whatever other company. How does that work? You buy one ticket for about € 120 and get four rides. YES, FOUR! Much cheaper, right? But sometimes it's easier to see Santa Claus than to get to know there's another special sale. So what to do? Check eBay. Just search for "Bahnticket" and there you go. There is always a special sale. But as always BE CAREFUL with Ebay. It's a bad world, you know…

Getting around Germany by car
You don't like Trains, too? Ok, so what about renting a car? You always wanted to feel free to give it a go on a German Autobahn? Yes, why not. But I'll have to tell you now that it's probably gonna be the most expensive way. You can get a small car for one or two days for about € 100 (incl. an extra one way charge when you return it in another city). And then you'll also have to pay for the gas. If you travel from Stuttgart to Berlin, you will need about another € 60 for gas only. Yes, gas is also expensive here in Germany. AND – contrary to popular belief – many sections have in fact speed limits, so speeding on the German Autobahn can earn you tickets and even cost you your driving license for at least one month. True story. Ask me!
Hmhm, but you really want to see the German Autobahn?
Ok, so here's my tip! It's the best, the cheapest but sometimes also the ugliest way to travel Germany. Try a so-called "Mitfahrgelegenheit". There's an English version at rideshare.co.uk which includes all the German offers. So what's this? There are people like me driving from Stuttgart to Berlin in their own car (well, maybe not right now because I don't have any driving license for the next four weeks). Those people would love to share the costs. So they look for people to ride with them. And that could be you! Normally you have to pay about € 5 for 100 kilometers. Getting from Stuttgart to Berlin would be about € 30, for example. Cheap, huh? Another advantage: You can organize it very flexibly. Just call one or two days in advance. Sometimes, it even worked out well to call the same day. Cool, huh? But here's the ugly part about rideshare: I rode with people who were very unfriendly, with people who smelled like hell or people who I never want to see again in my whole life. True story. But I also had rides with a lot of fun, cool people I would never have met anyplace else. True story, too.
Getting around Germany by bus
During the last years there are more and more companies who offer long distance bus rides for cheap money. With this you can get for example from Stuttgart to Berlin for around 30 Euros. And sometimes you even get free WIFI on board! Check out for example here.
I hope these tips will help you to save some money getting around Germany. Any more tips to add?