The Faces of Borneo – And the Stories behind
My trip to Borneo was one of these trips you'll remember forever. Travelling how I like it. With jungle and spending a lot of time with the locals (and not the tourists) and islands with nothing on it than each one hotel and also a lot of awesome people. Borneo or more precisely Kalimantan (that's the actual name of the Indonesian part of Borneo) is definitely one of my highlights of this year. Because it's so real and authentic and mass tourism is still so far away. Because the jungle will suck you in and the islands are breathtaking. And the people… here are some of the stories of the people I've met:
(Click for a bigger picture!)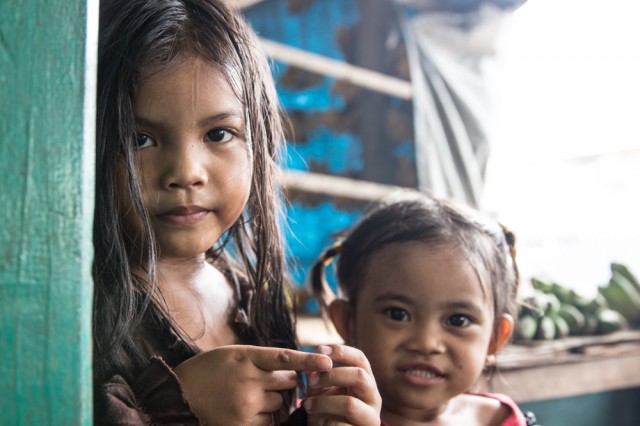 She was very silent and just stared at us with her big eyes, but the little one, with the red dress and the pigtail, put on a show during our lunch in the small Warung in Sangatta. With her hands before her eyes she walked up and down, just to turn quickly and make a face at us. But it was especially the older one, which probably always is in the shadow of the little one, who fascinated us with her deep looks.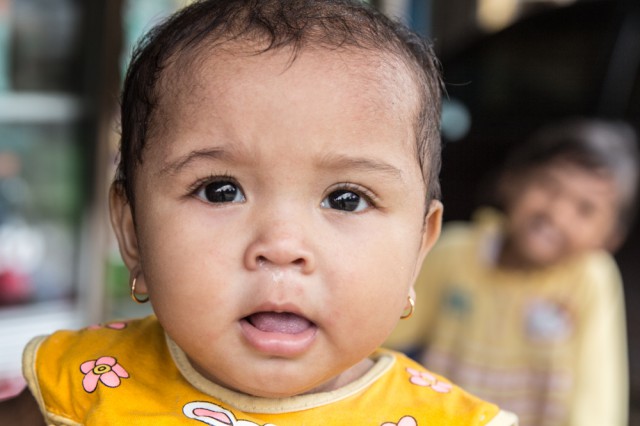 It was somewhere near Muara Wahau when we stopped to buy some food at the local market. A woman approached me with a baby on her arm. She pointed on the cheeks of the baby. As I didn't understand what she wants from me I just took a picture of the baby. But she didn't stop let up. Our guide finally translated: She wanted me to kiss the baby on both cheeks, because she believed the baby then would get a long nose like mine. My heart skipped a beat. And then I kissed the baby.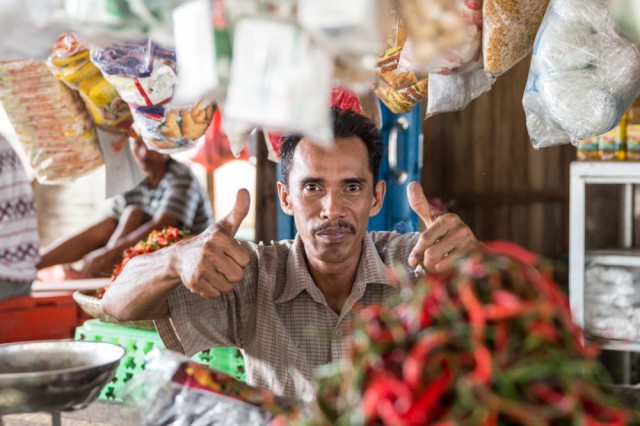 The Daddy of the baby showed me both thumbs up. And I had to smile, as his nose was nearly as long as mine.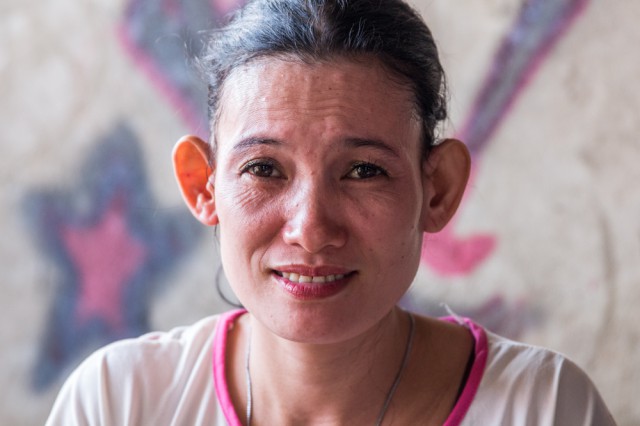 At the market in Sangatta a lot of people wanted me to take their picture. And many of them pointed me to this woman. But she was very shy and didn't really know what to do. But she liked the picture very much and smiled, although it doesn't look like that on this picture. 😀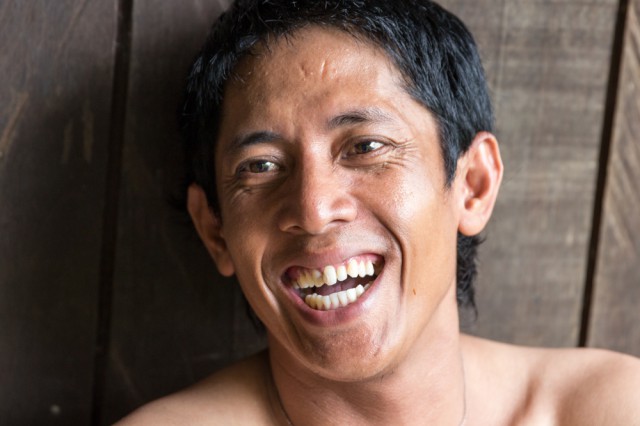 One of the most important persons on Borneo for me is our guide Ahmad, or Nanang, as this is his nick name. He always smiled and normally always wore cool sunglasses. He taught us a lot about Borneo, his island. And the Indonesian cuisine. Man, he really knows how to cook!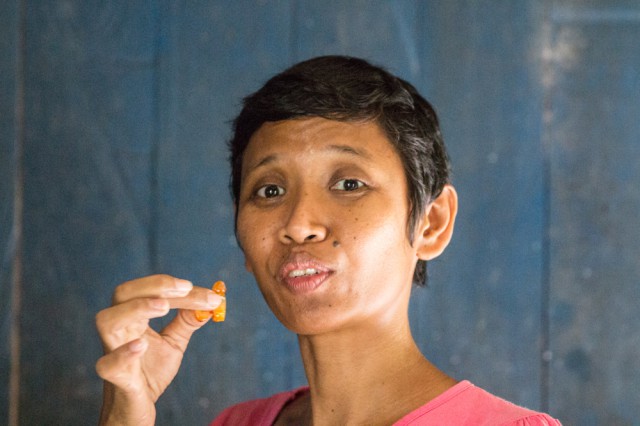 Ulfa is going to be a guide soon and accompanied us to learn from Nanang. Her dream is to show tourists her side of the island.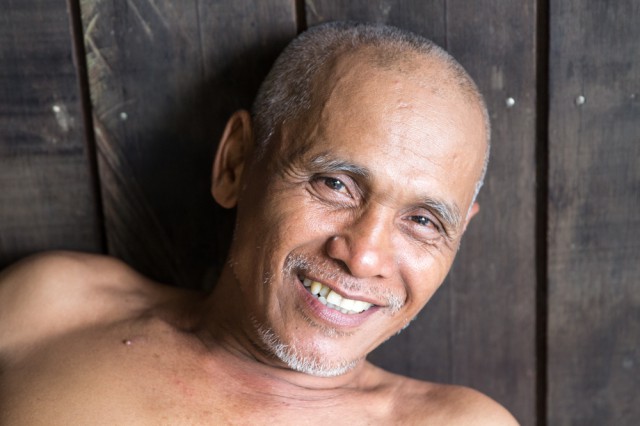 I don't know his name but his job is to bring tourists from Sangatta by boat to Kutai National Park, that's why we called him the boat man. His smile was contagious and his positive attitude as well.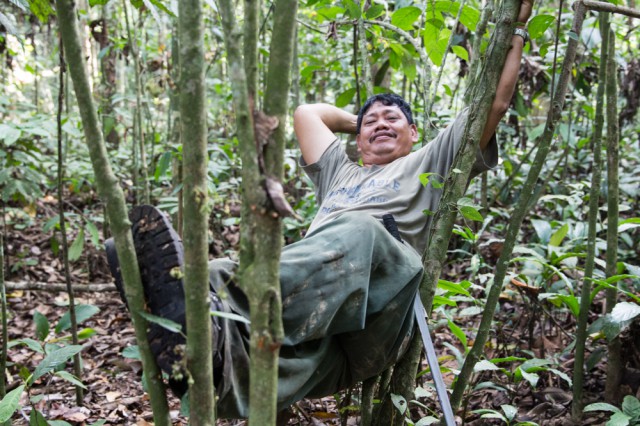 The ranger was the one who went trekking with us to find the orang utans. I often nearly bummed into him as he always stopped all of a sudden to star into the sky and listen. It took a while until we finally saw an orang utan and until then he barely smiled. But then, when we had this one breathtaking experience, he relaxed and made himself comfortable in the trees and smiled.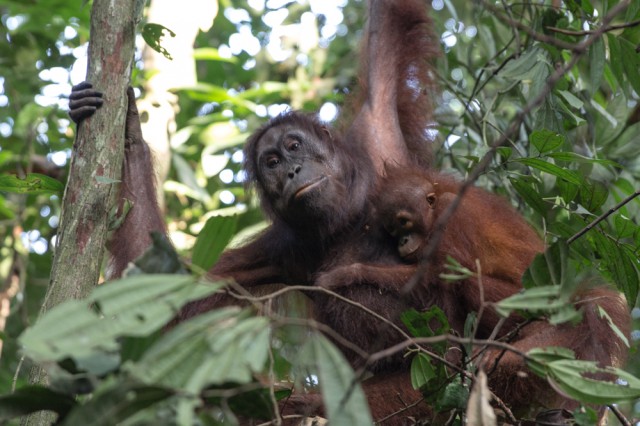 Our encounter with Labu and her baby Bumi (Pumpkin and Earth) is only to be described as magical. More about this soon!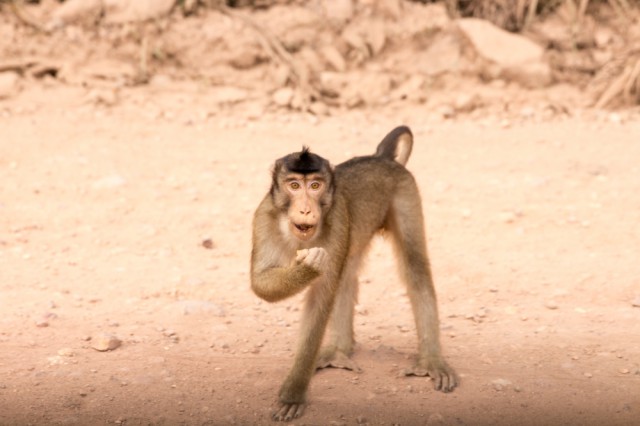 This cheeky monkey we've met on the way to Wehau. I think he was a bit irritated to see us singing very loudly in the car. Video proof is here.
After the jungle we took a boat to Nunukan, a tiny little island in the Maratua Atoll.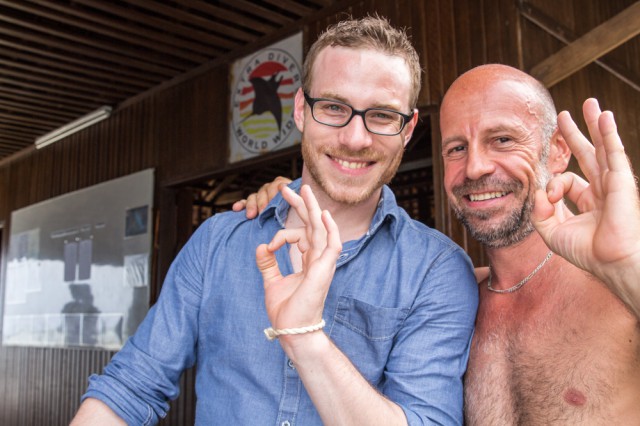 On Nunukan Christoph and me finally learned diving. And we both were totally blown away how awesome diving can be. Which is also the fault of our diving instructor Beat, a really cool (and crazy) person and the best diving master you can wish for. (More about this soon!)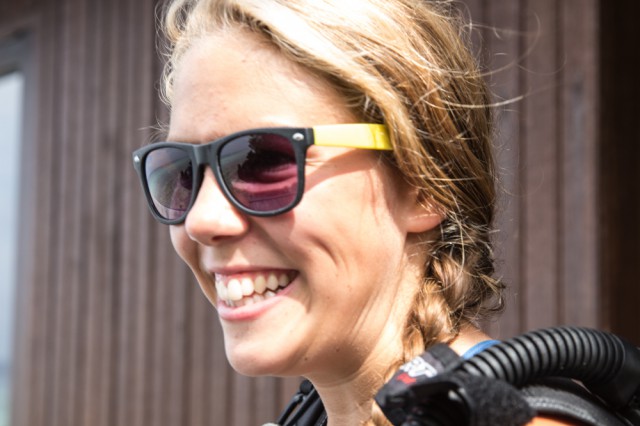 And it's also her fault that we're now addicted. Ladina, who trains as a dive master on Nunukan and taught us a lot.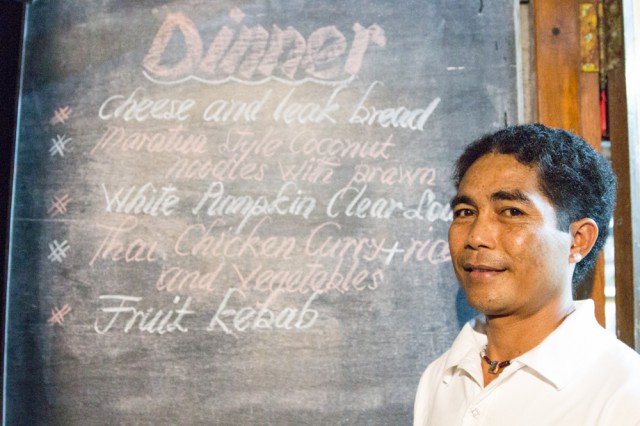 After our exam (which we passed hands down) we went to Nabucco, the sister island of Nunukan. That's where Flori works. And although he has the best smile of the island he kind of was to shy to show on the picture.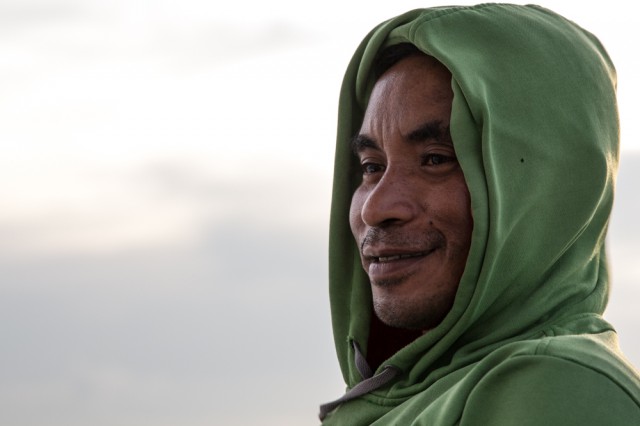 On the boat to Nunukan and Nabucco we've met him, who watched all us tourists with a smile in his face. Probably he was thinking about that we had no idea to what kind of paradise he's taking us… and on the way back he was kind enough to watch my foot.
Disclosure: I was invited on this trip by Reisecenter Federsee.