Featured Destination: Berlin by Mövenpick Hotels
In September, Mövenpick Hotels sent four bloggers from the iambassador team to various destinations around the world to experience Mövenpick hospitality and explore the best that each destination offers.
I've been to the Mövenpick hotel in Berlin the day after I came back from my three weeks Mongolian adventure. Tired and exhausted as I was, it was the perfect retreat to recharge my batteries. As the Mövenpick hotel in Berlin is right around the corner from the Liquidrome, a real temple of relaxation, I took the chance to escape from the hectic city and just relax. In a fluffy mood I was later stuffed by the Mövenpick stuff with a delicious dinner, with typical Swiss Rösti and more. I must say that the food was the one thing I was most surprised about here. But more about this tomorrow in my hotel review. Watch out for the video too!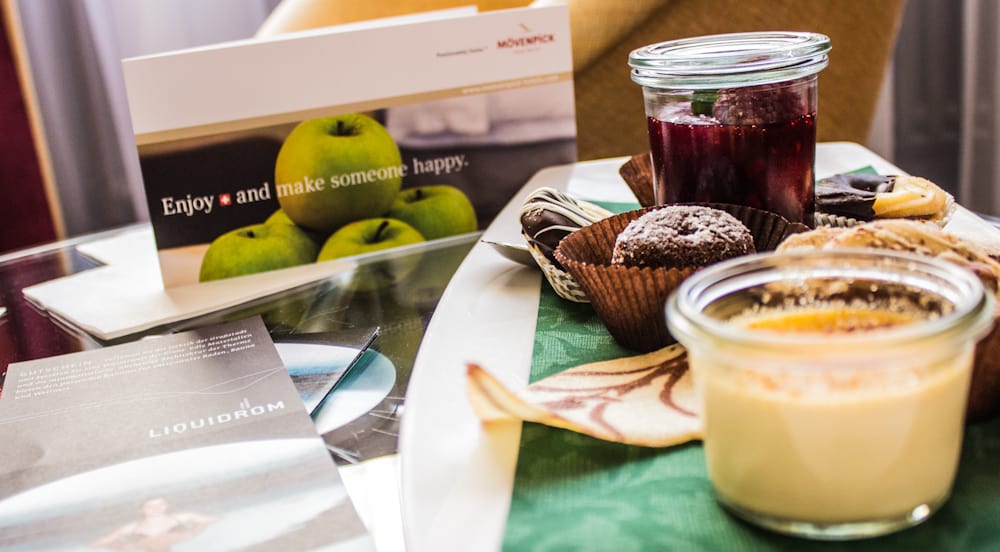 Follow the hashtag #StayMovenpick for the next two days to get to know more about the Mövenpick hotel in Berlin, things you can do in Berlin (I have some really cool tips for you) and other Mövenpick destinations.
Other destinations?
Yes, Keith from Velvetescape has visited the Mövenpick hotel in Amsterdam and in Jordan, the Traveldudes crew has been to Hamburg, Tunesia and Jordan, learn more about Phuket on CC Food Travel and stay tuned for the video by Caspar Diederik who has been on a Nile cruise with Mövenpick.
#StayMovenpick with us
If you have a question or a post about a Mövenpick destination we would be happy if you would share this with us. We will retweet you and so everyone can find out more about the different destinations. Any insider tips for Berlin, eh?
Follow Mövenpick Hotels to find out more:
Twitter: @MovenpickHotel
Facebook: Mövenpick Hotels & Resorts
Pinterest: Mövenpick Hotels
Note: This campaign is brought to you by iambassador and is sponsored by Mövenpick Hotels. I maintain full editorial control of the content published on this blog.