My 13 goals for 2013 – The conclusion
There goes 2013. It's over. Forever and ever. No chance in going back. The new year is here in all its glory. And then there's this list. Of goals for 2013. And you look at it and think: well, yes, uhm, it was kinda ok. But you couldn't do everything on this list…
My 13 goals for 2013 – The conclusion
1. Go to Scotland. Take your brother with you. Walk in the rain until you're completely soaked.
Well, that didn't work out that well. But I've been to Poznan with my brother, and there it rained too. I would say that counts.
2. Learn something new. How to whistle on two fingers for example. Or how to open a bottle with a lighter. Or scuba diving.
I still don't know how to whistle on two fingers or how to open a bottle with a lighter. But I've learned diving in Borneo.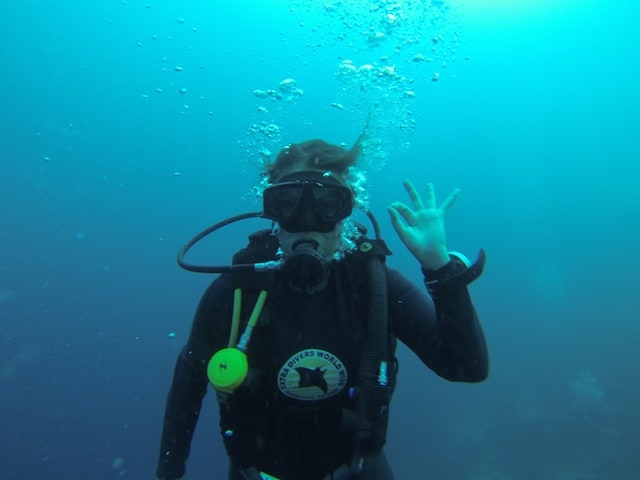 3. Go to Brandenburg more often. It's beautiful.
Been there, done that. Often. My favourite trip to Brandenburg in 2013 was a rafting tour. We nearly died. Twice. Lost orientation. That was so much fun.
4. Drink vodka in the Trans-Siberian Railway. (Best would be to drink an old Russian man under the table)
Nope. Will be back on the list for 2014.
5. Research if a container ship is the only way to get to Pitcairn. If so, start planning your trip.
Well, I'm not good in making plans. BUT: I've found out that there are many opportunities to get to Pitcairn. The best way is obviously by yacht. Well, I'll postpone that to later. Someday.
6. Go find Santa Claus in Lapland. Ask him what he wants for Christmas. At a pinch a shopping mall in New York City will do. But only go for the real one.
Big disappointment. Haven't been to Lapland neither to New York City. And I haven't found Santa Claus. BUT I've heard rumours he doesn't really exist! Hmmmm…
7. See Blur live in concert. (Or U2)
Done. And I've cried because it was sooo amazing. And I've uploaded my very first concert video filmed with my iPhone to YouTube. (U2 is still on the list though)
8. Do more things which made you happy when you were young. Play circus, build a blanket fort. Play games. Ride on a carousel.
Half accomplished. I did many things which made me happy but there still so much more. Will be on my list forever. You can never be too happy.
9. Go to Cuba again. Drink more Mojito than last time.
That didn't work. BUT I've drunk A LOT pina colada in Curacao. Does this count?
10. See a lion. In Africa.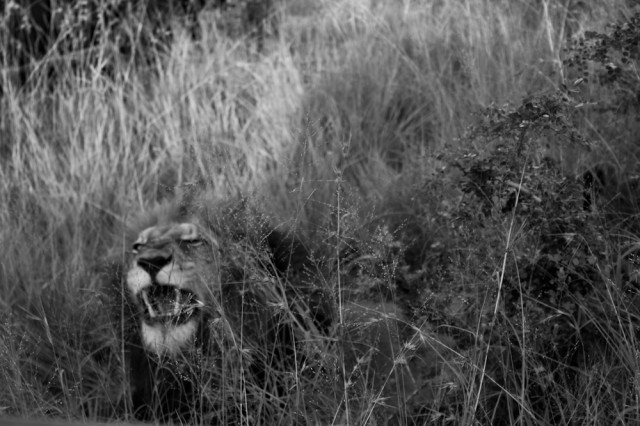 I did not only see a lion, I saw all of the BIG FIVE in South Africa. And a spitting cobra. That wasn't that funny.
11. Travel to Iceland. Check if it's raining there more often than in Scotland.
Another destination on my 2013 list I didn't travel to. BUT I've seen many other countries I haven't planed to see in 2013. Like Mauritius. Or Zanzibar.
12. Give away half of the stuff you own. You don't need all this things.
I did! A lot! Mainly clothes. But there's still so much more in my apartment I don't need. Need to work on this.
13. Invent beaming. Or find someone who can. Tell him all the stuff you thought about during the last years with the boxes and the numbers and the opening hours (long story).
Well, I would love to say: Yes, I did invent beaming in 2013. But I haven't. Yet.

And here are my 14 goals for 2014!
What about your goals for 2013?