A Spitting Cobra Attack and the BIG FIVE: Welcome to South Africa
I remember thinking to myself "Dude, did this bitch really just spit on me? Or is it starting to raining?" These thoughts were quickly followed by "Gosh, it looks like a cobra!?" …And then I was running….
Yes, it's kind of true what the others said the next morning: I'm kind of like Snow White, except no cute birds or friendly mice. Just wolves and snakes. Super!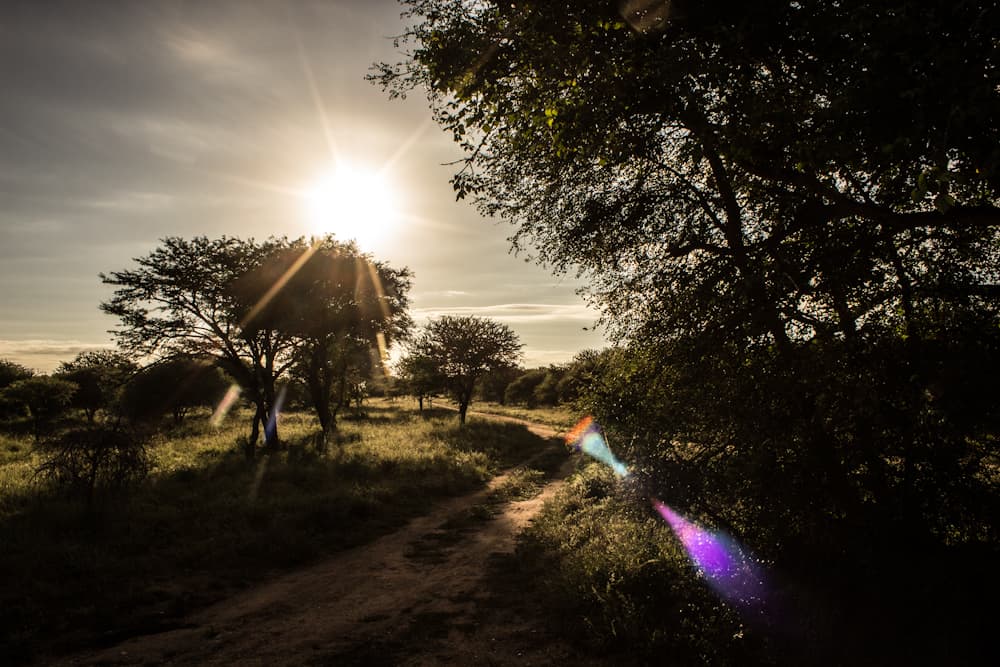 But let's start from the beginning.
I had a farm in Africa. Uhm, nope, wrong movie.
To go on safari has always been a dream of me. And then I'm sitting there in an open safari vehicle with the wind destroying my hair and then suddenly, there's a giraffe! Just like that, the giraffe was looking at us. Looking and looking. It waits until everyone has the perfect picture and then she walks away. I have to pinch myself because I can't believe it.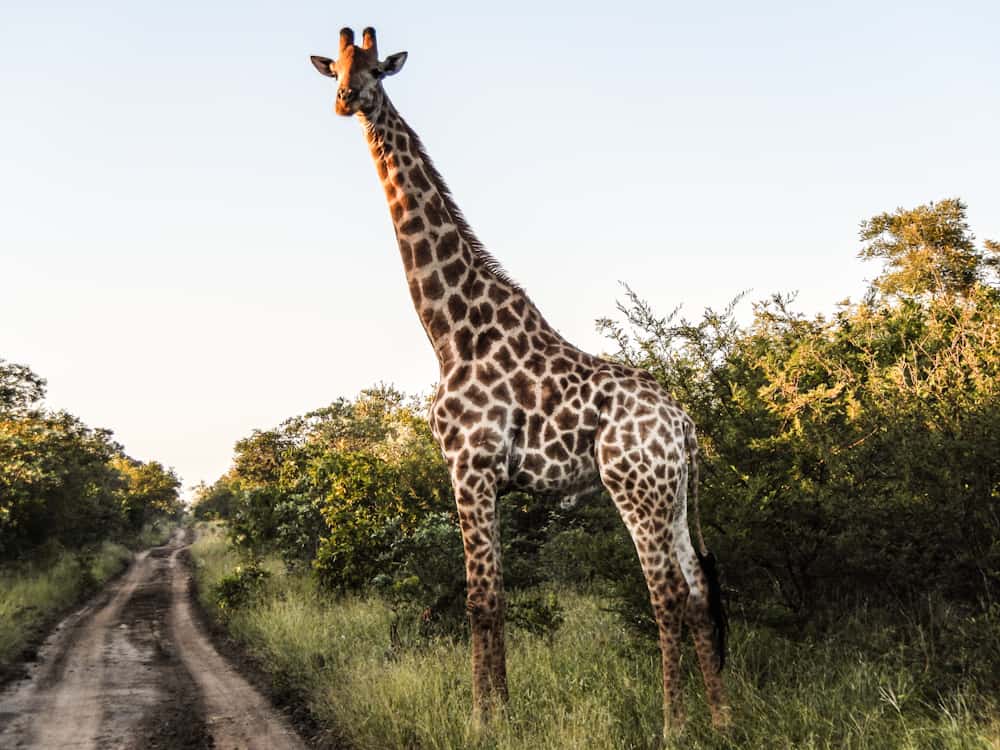 We're at the Kapama Private Game Reserve. 13.000 hectare of pure nature. REAL wildlife. And in the middle of all this: four lodges. And us. In an open vehicle. I ask our ranger Kim if I can drive, she smiles. I can't. Four times we're going on safari. Twice in the evening and twice in the early early morning. And are already on the way from the airport to our lodge and we see the first of the BIG FIVE. A buffalo.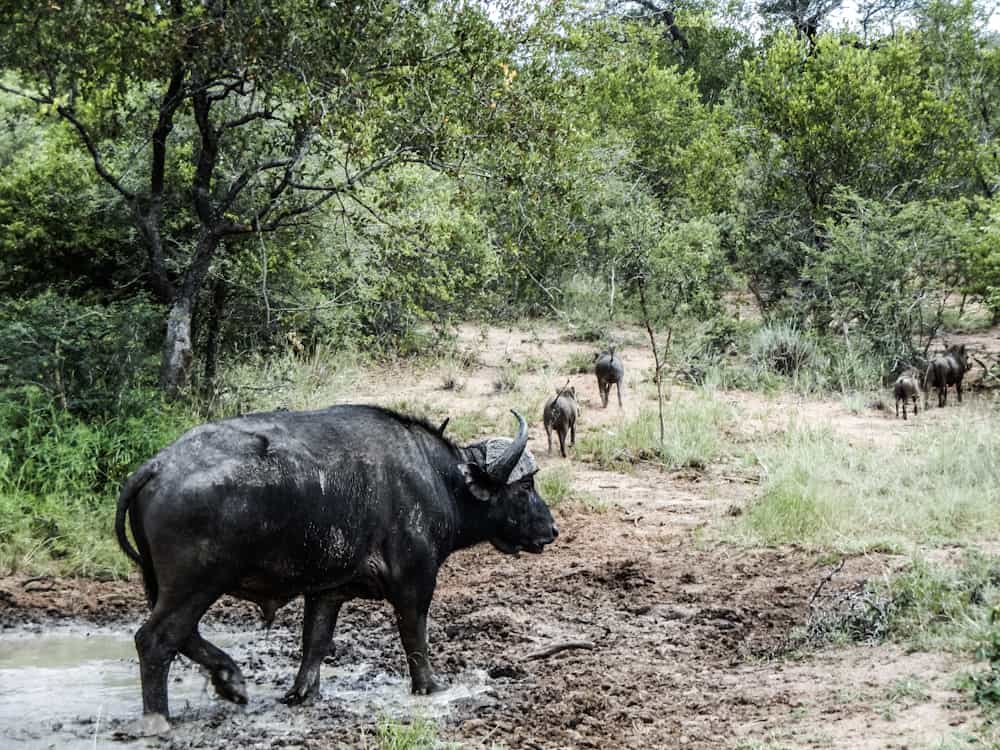 The next one is a lion. And I nearly wet my pants. Just 5min earlier I was standing outside the vehicle, just about 20m away from a lion and I didn't know it. Kim said it would be ok. And now there's a lion. Yawning. (Yes, he looks dangerous on the pic, but he really was just yawning). And I just realise HOW CLOSE we come to the animals. I always thought when you're on a safari the animals will be in a safe distance of at least 20m. How wrong I was. I could touch the lion if I wanted to. But I'm not allowed to.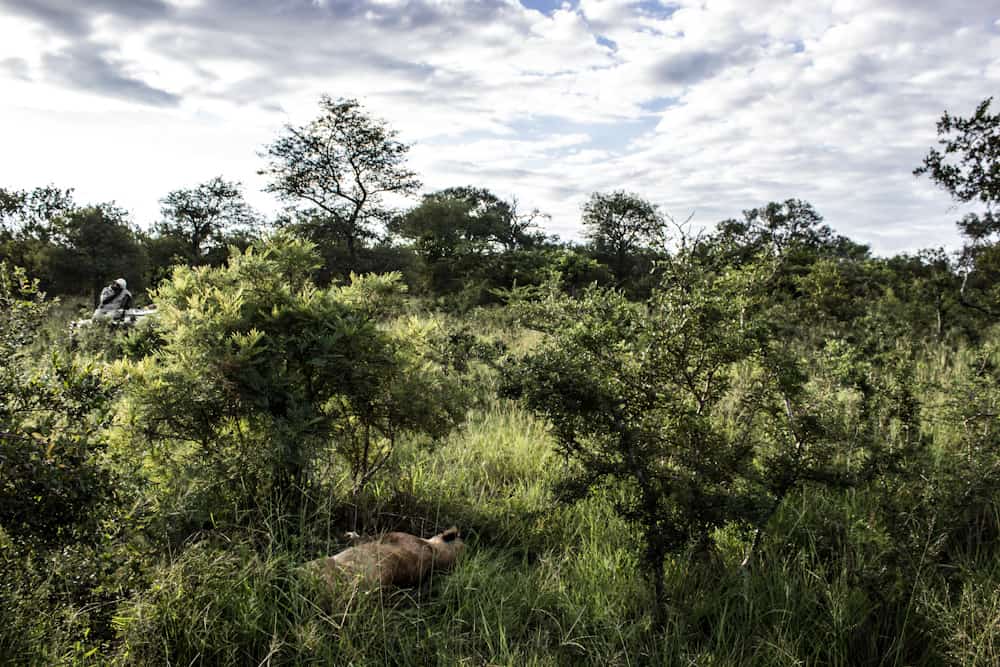 And while his queen is sleeping close by we drive on. Past millions wart hogs, one of the UGLY FIVE. I like that. And zebras. I like that too.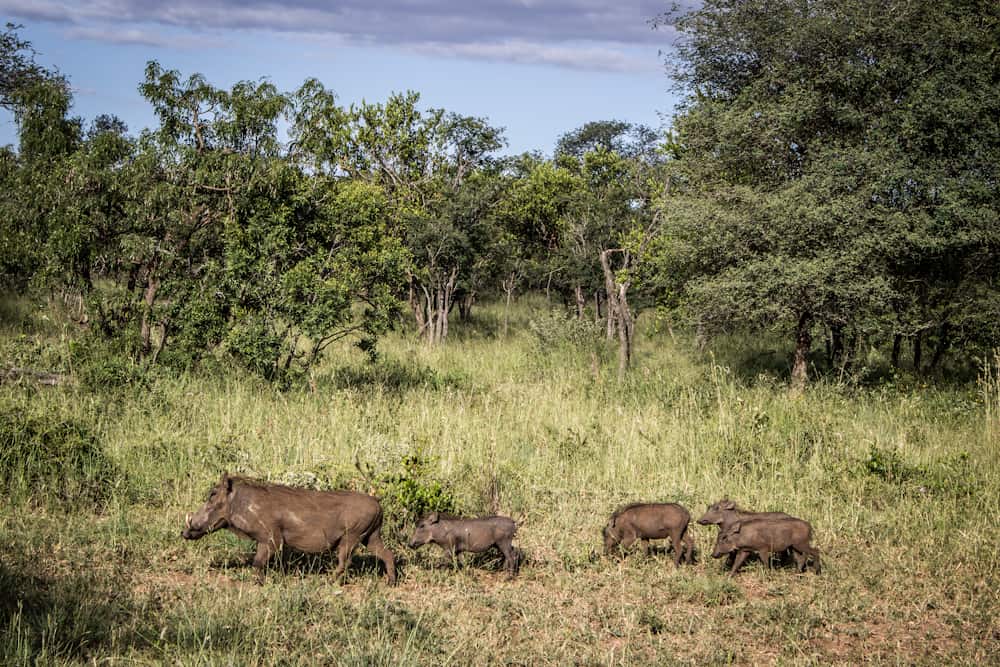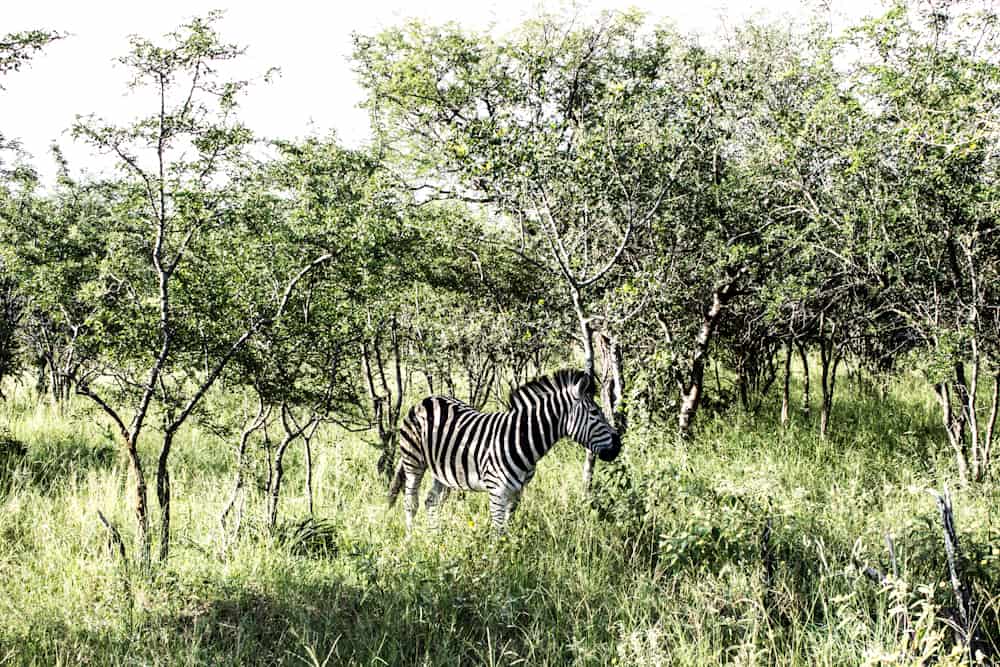 And the night falls in Africa. And it gets late. Then I'm on the way to my room. My room is on the ground-floor. And while I'm walking on the veranda I see it. Oh, a snake. Lying on this old tree stump right next to my door. Maybe I can sneak past? We're in Africa, snakes are a normal thing here, right? I get closer. All of a sudden the bitch is spitting on me. And that felt weird, especially as this bitch really looked like a cobra. Uhm, better leave this place. Quickly. "There's a spitting snake in front of my door!" The ranger is starring at me with wide eyes. "A cobra?". How should I know? I know cobras only from TV. He's taking a pole and snake-holding-thing and walks to my room. The snake is gone. What exactly was it? Was it really a cobra? Do cobras spit on people? He nods. And asks me, where I felt it. Actually I just felt it on my hands. I need to wash them. As long as it didn't get into my eyes everything is fine. Uhm, WHAT COULD HAVE HAPPENED?? IS THIS POISON?? He nods. The spitting cobra spits to defend itself. Normally directly into the eyes of a predator, which could make you blind. When she's hunting, she will bite. Like cobras normally do. With poison. And suddenly I don't feel good at all. And even now, like days after, I just feel sick just by the thought of it. That was close.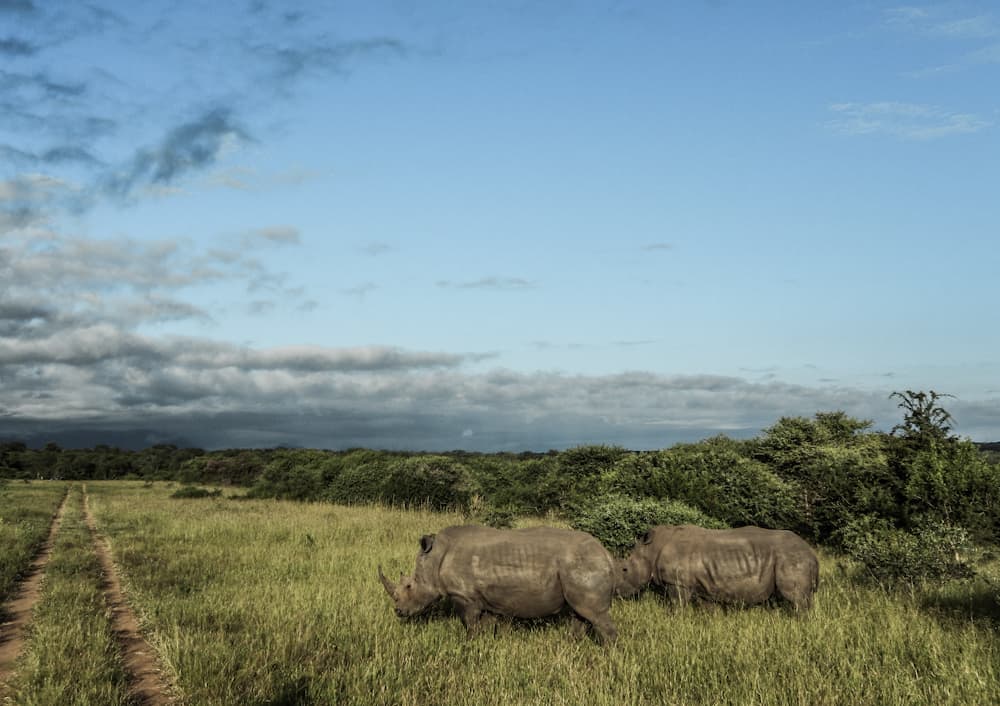 During the next days I realise how big and different this world is. We always try to control everything, make plans, write to do lists. And in the end everything will be different. Coincidence, Fate, Karma, Luck. Life is doing what it wants. And all we can do it to trust everything will be fine. And that life gives us moments like this, when two young rhinos were crossing our path. And you hold your breath and have no idea what to do, because it's so overwhelming. You want to stand up, leave the vehicle, go to the rhinos and give them a hug. Because they are so beautiful and because there are so many people hunting them. Killing them. And you want to tell them: Go, go away. Hide yourself. And in the same time you're just happy that you can see something that beautiful.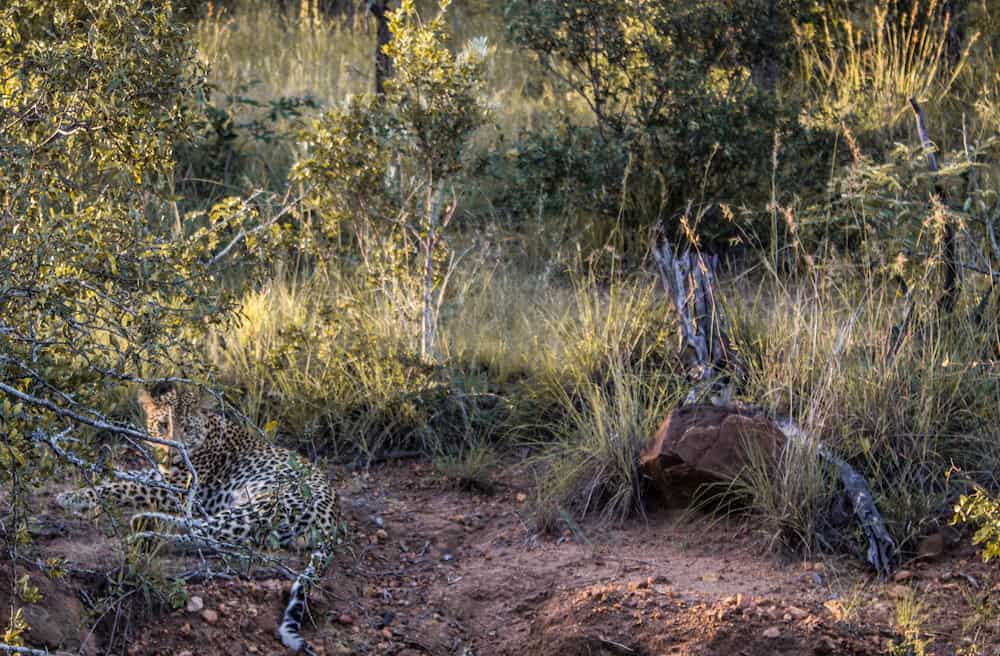 I feel kind of the same when we finally see a leopard. I feel uncomfortable. Two vehicles are following him. Circle him. For ages. He walks in one direction, another vehicle shows up. He turns around. He doesn't look angry, but kind of annoyed. I ask Kim, if we can leave. She says it's ok. If he really would be annoyed she would notice it. But I don't feel good with this. Sure, I also want a stunning picture of him and look at him and be happy, that he's there. But in the same time I feel sorry for him. Sure, he has a good life here in the Private Game Reserve, there are no hunters. And if he's lucky there are also no poachers. But still. I'm conflicted. Yes, safari tourists don't kill animals. But still. They do kind of "shoot" them. Click. And while being in a safari vehicle some tourists do get wild when it comes down to the best view and picture.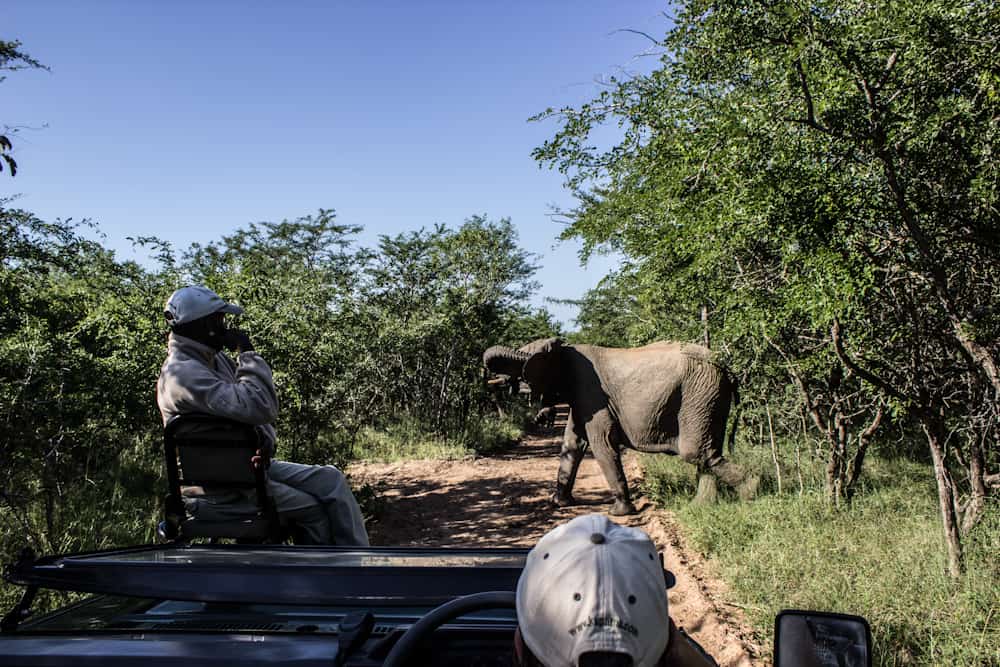 We were very lucky to see all BIG FIVE in between three days. Elephant, leopard, rhino, lion and buffalo. And I'm very happy about this. And I do want to do it again. But next time kind of differently. I'm not sure yet how. Maybe without a camera. Maybe accompany a ranger during his training. I want to know more about it. So much more.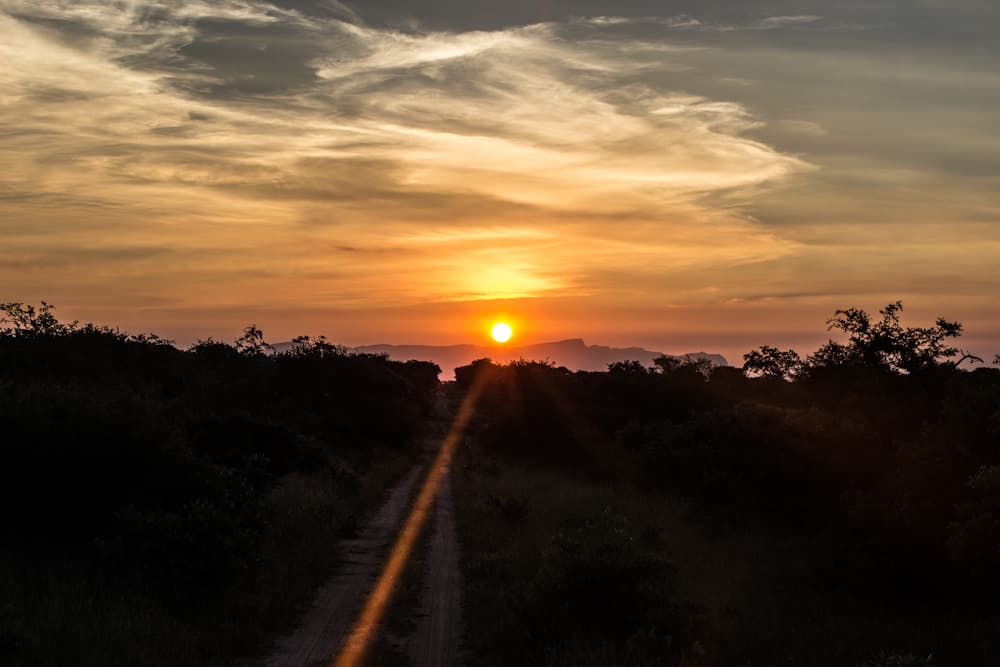 Upcoming South Africa post:

Why don't animals get drunk when they eat the Marula fruit and what this has to do with Amarula?
AND A VIDEO.
Disclaimer: I was invited on this trip by Amarula.
Have you been on a safari? How did you feel about it?