How to survive a day at Universal Parks in Orlando
I love theme parks, haunted houses, cotton candy, giant wheels, etc. But the Universal Parks in Orlando are way more than this. First: They are HUGE and second: often more than crowded. When we were there we had no plan at all and missed a lot of things and were more stressed than we should have been. I want you to have a better experience! Here are my ultimate tips how to get the most out of a day at Universal Parks in Orlando: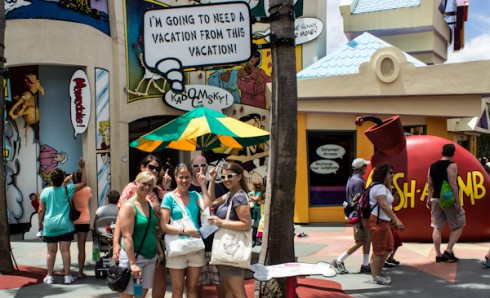 1. Make a plan
Do your research! What do you wanna see? Which attractions are next to each other? There's no such thing like a "short walk" through the park! If you want to save time you need a plan! Here you'll find maps, interactive ones and printable ones.
2. Which attractions are the right ones for you?
If you don't like a wild ride don't do the ones where you have to drop off your bag! If you like them: remember to store all things you could lose, like flip flops, glasses, etc.! But the luggage rooms sometimes can be even "wilder" than the ride itself! So what should you choose? Although Harry Potter was really really cool, it was a little bit too much for me, but then again E.T. really disappointed me. So have a look at the rides BEFORE you go to the parks! Here you'll find descriptions of every ride.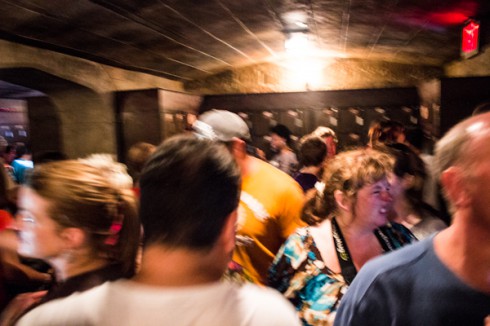 people going crazy at the luggage room
3. Which ticket?
If you're there you should spend at least two days at the Universal Parks to really get the chance to do every ride you want to do. Ticket information you can find here. If you need an express pass depends on the rides you want to take. Most main attractions like Harry Potter do not accept express passes. But there you can save some time (it can take HOURS to wait for one ride) and take the "single rider" line. Yes, your friends probably won't sit next to you then to hold your hand, but hey, you don't need this, do you? Saves a lot of time!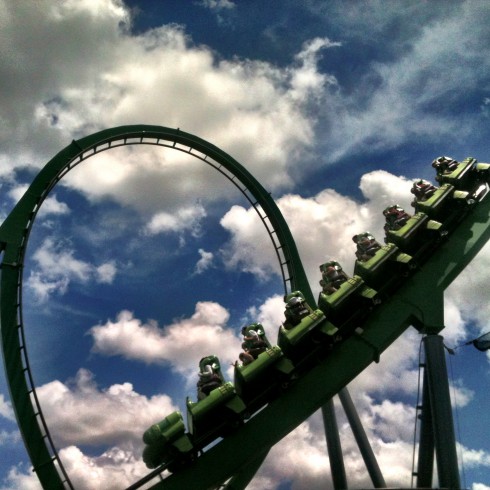 4. What else?
Wear comfortable shoes! Don't rush! And don't forget to arrange a meeting point if you lose each other! And… HAVE FUN!
Have you been to Universal Parks in Orlando? Any tips to add?