It's all about the people – #InPyrenees in Video
The first thing you will fall in love with when visiting the Spanish Pyrenees are the people. They are holding their hearts in their hands willing to give it to you in the second you meet. And they have a strong mind, the Catalans, I'm pretty sure there's no such word as "surrender" in the Catalan language. When they talk about their country and their culture it's not just pride sparkling in their eyes, it's pure and unconditional love.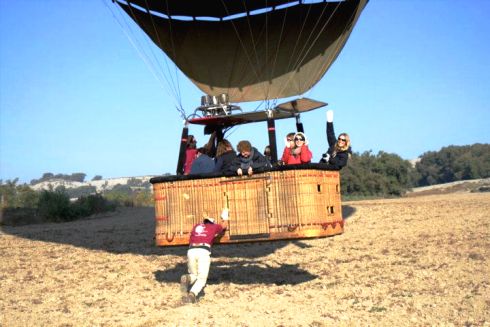 I met extraordinary people on my trip to the Spanish Pyrenees. Inspiring people like skyrunner Kilian Jornet, who is with his 23 years not only an incredible successful athlete but also a truly wise man. Or former boxer, now pizza world champion Fabián Martín, who's joy for life is not only tastable in his inventions like the sushi pizza but also shines through every smile and every funny move.
And I was lucky enough to spend my time with amazing people from all over the world. We rode our bikes from Spain to France and back again, jumped from 5 meter high cliffs, sailed across the sky over volcanos in a hot air balloon and well, just had an incredible time.
This video is dedicated to all these special people.
Thanks to the lovely people from Tourism Board Costa Brava Pirineu de Girona for organising this incredible trip and special thanks to Arantxa Ros for bringing us all together.