Kuala Lumpur – An Instagram Diary
The taxi driver is flashing a grin and I do know why. Actually it would have taken only two minutes to walk there and now he's earning massive on us. Well, planning is not so much my thing. Quite the contrary: I love it when a city or a destination suprises me. Why should I see the top ten sights, when I eventually – without a plan – find even more interesting things. But sometimes this also means to get lost, and sometimes when you're completely lost and the sun is burning there's only one solution: taxi. That's what can happen to you easily in Kuala Lumpur, especially if you think you're in Little India (which obvisouly exists more than once in KL) and the only map you've got is the one in your lonelyplanet guide. But the good thing is: taking a taxi is amazingly cheap in Kuala Lumpur.
More things I've seen and did in Kuala Lumpur (besides taxis):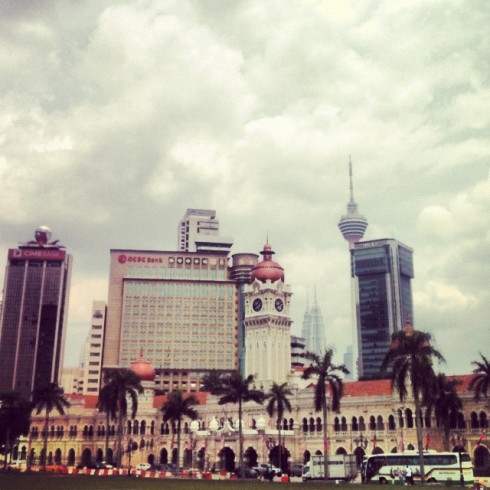 Sultan Abdul Samad Building – Petronas Towers and KL Tower in the background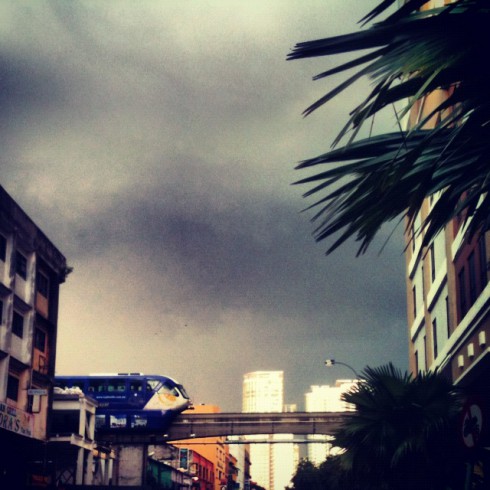 Even though taxis are cheap, the monorail is cheaper AND faster during traffic.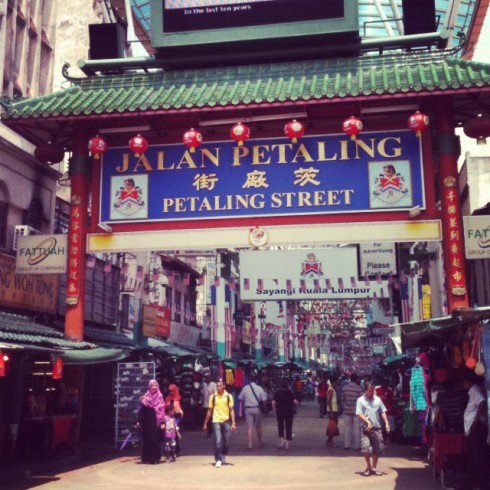 Petaling Street in Chinatown – full of tourists and people who want to sell stuff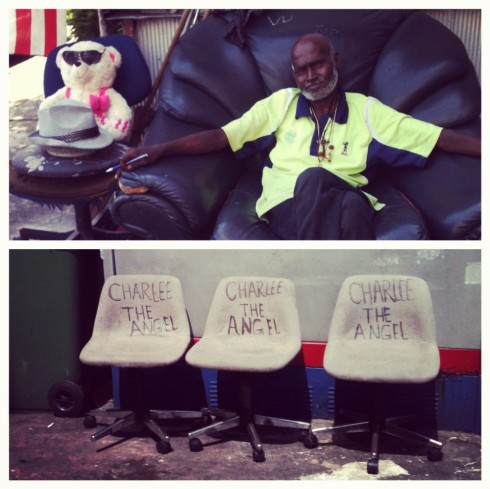 He said his name is CharlEE and he's waiting for his angels.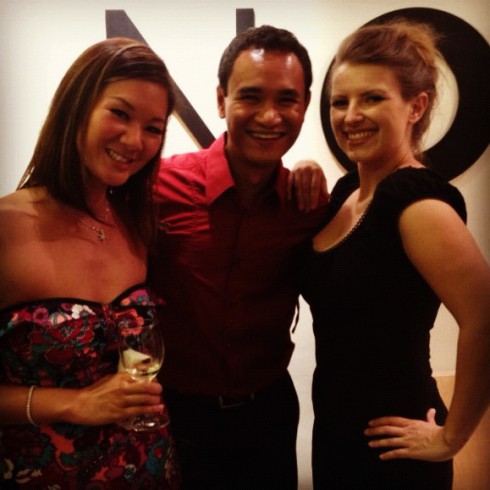 @agentcikay @velvetescape and me at the opening party of Nosh, the restaurant of Keith's sister…
I love rundown buildings and there are many like this in KL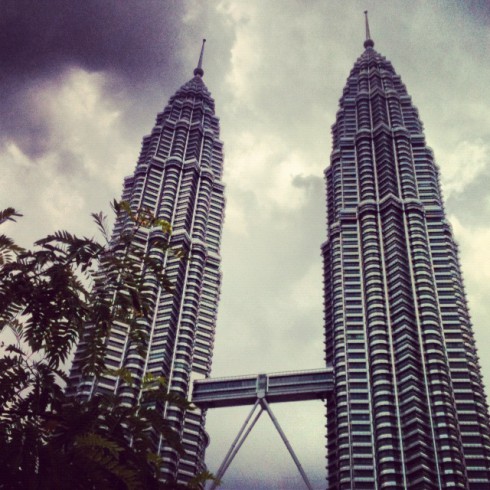 I was pretty impressed by the Petronas Towers…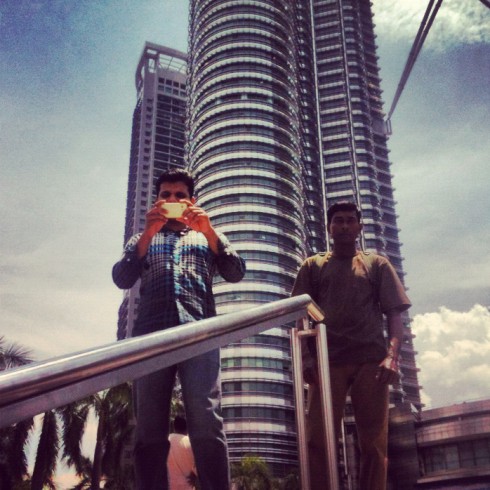 … but not as impressed as I was by the amount of people who wanted to take a picture of ME…
All together I think Kuala Lumpur is an interesting but very stressful city. And I was glad to leave after 3 days…
Have you been to Kuala Lumpur? Did you like it?