Namibia and me. A quiet love story
It's my 35th birthday and I'm in Namibia for the very first time.
It's hot. I'm tired and grumpy. All I want now is to take a shower and wash off the feeling you get when you've slept in your clothes. It feels like I've been up in the air for a million hours. Nope, I really don't like the actual act of travelling. Grumpily I squint in the bright sun. Between me and the next shower there are six hours driving on dusty roads. And not on the right side of the road.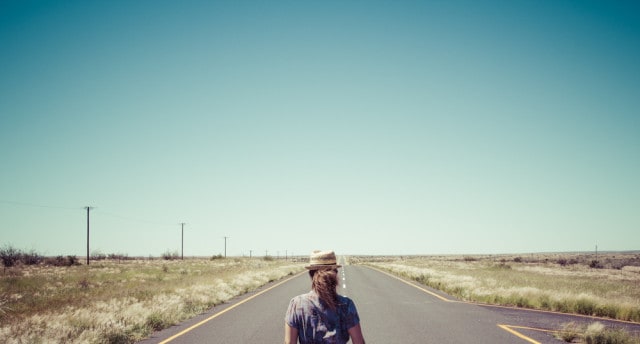 It's hard to describe what happened then. With me and Namibia. It could have been that from this moment on everything went wrong (but with a happy end. It was my birthday after all). Or it could have been that I fell in love with Namibia right in the very next second, two steps out of the airport.
But it was different.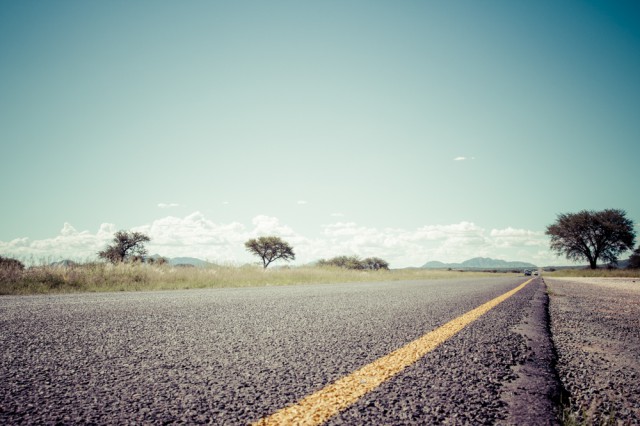 Namibia might not be a land for love at first sight. Somehow Namibia is different. When thinking of Namibia most people think of this very picture: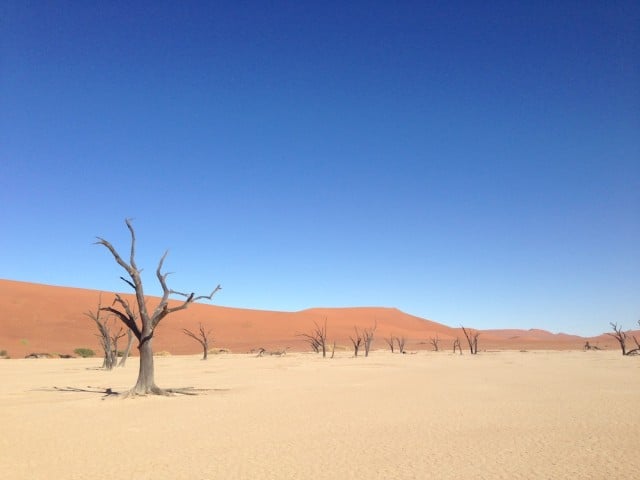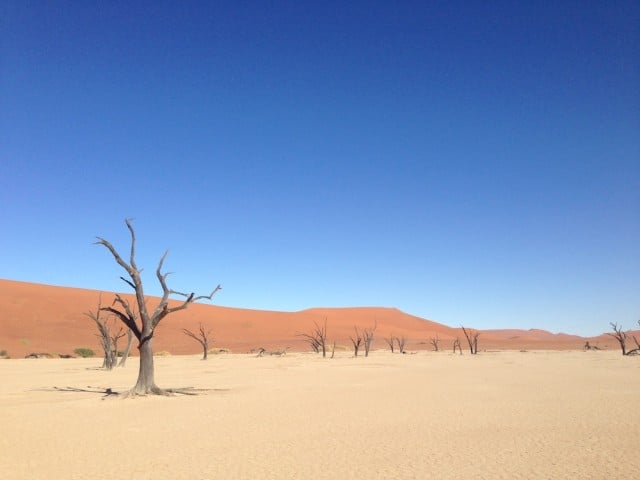 Desert, wasteland, nothing.
Namibia is twice as big as Germany and there are 2.5 people living there per square kilometer. Namibia has the second-lowest population density of any sovereign country, after Mongolia (which is btw twice as big as Namibia). Many of you will probably think: sure, desert and stuff. There's nothing. You can't live there.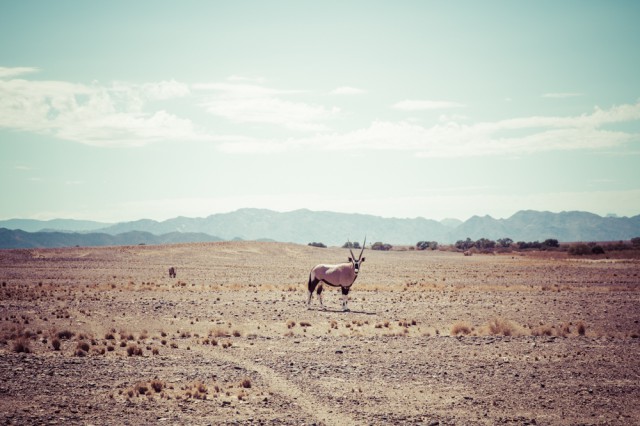 But Namibia is more than this. Although Sossusvlei is one of the main tourist attractions Namibia does have many different looks. Every 100 kilometer it looks differently. In one moment you're driving on a highway which looks just the same like Route 66, then there are some dusty roads and then the next moment mountains and hills and green grass. Yes, sometimes it also rains in Namibia and then everything looks pretty greenish.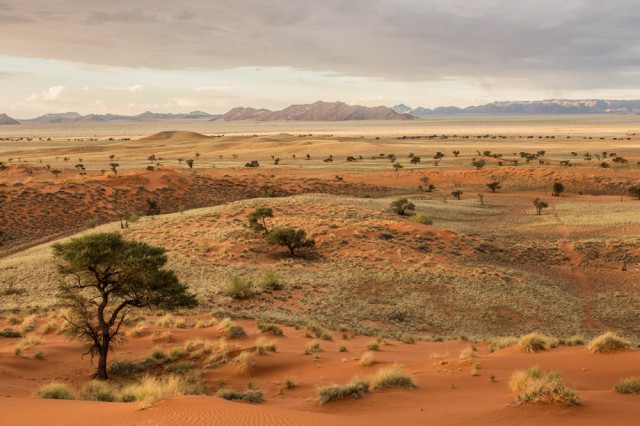 Getting from one place to another in Namibia means driving, driving, driving. That costs a lot of time. But it also gives you time. Time to talk and time to think. On some days we haven't seen a single person for hours and hours, in some areas you probably won't see another human being for days. Namibia gives you time with yourself.
When travelling through Namibia you're not in a state of sensory overload. And Namibia is neither a country which brags with its beauty so you don't know where to look first. Namibia is quiet, nearly shy. And this gives you the serenity to soak up everything. Unfiltered.
Some say it's the vastness which fascinates them. Others say it's the landscape, the people, the animals. For me it was the serenity, the solitude, the unexcitement, the calmness of it its nature. Which sneaks slowly, step by step, into your heart and whispers: How lovely, I still know how to surprise you. Oh and: happy birthday.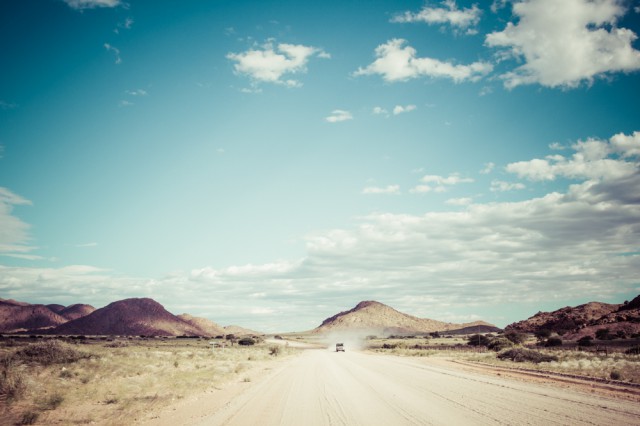 Have you been to Namibia? What did you like most?
Don't forget to check out my ultimate tips for the perfect road trip in Namibia and watch the video!
Disclosure: Thanks to Namibia Tourism Board and Dertour for inviting me on this trip.