There aren't that many countries on my "I really have to go there no matter what"-list. India is one of them and Greenland and, well, Jordan. And in the very same moment while you're reading this I'm on my way to Jordan! Yes. Nearly two weeks full of adventures (oh wait, I need to download this Indiana Jones whip app on my new phone! brb) (OH MY GOD, just downloaded the INDIANA JONES RINGTONE too!) Ok, back to work now. So, adventures await me. And I will meet a lot of locals! And yes, that means you can look forward to a "Faces of Jordan" post! And I will see some stuff you won't find in any other guidebook. Travelling how I like it!
I'm definitely going to see Petra! One can't miss this and I have a secret mission there to produce a short video for my lovely friend Nina…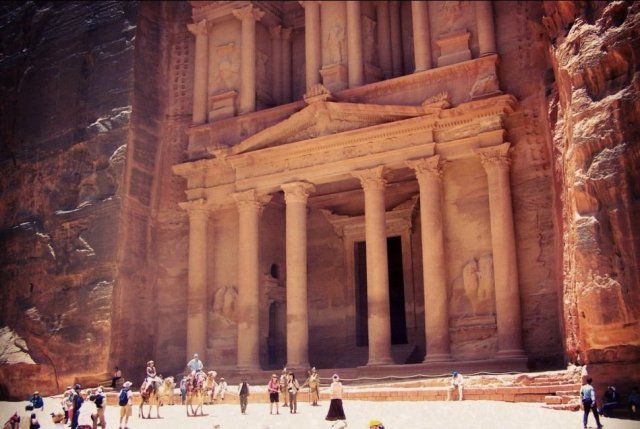 Photo: Matt Long from Landlopers.com
But no camel riding for me… you know… camels and me aren't a good combination.
I will see Wadis. A lot. Also some famous one. Like Wadi Rum. Let's see if I can find an equally comfortable seat there like my friend Johannes did back in 2010…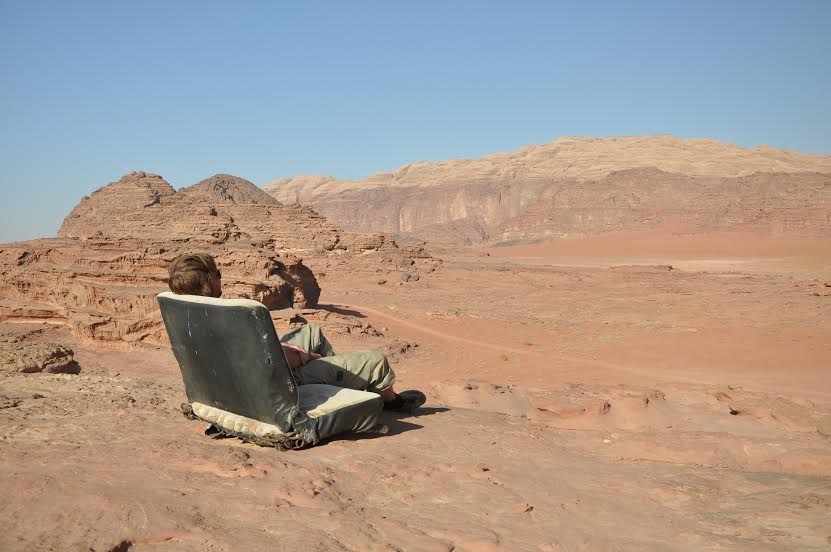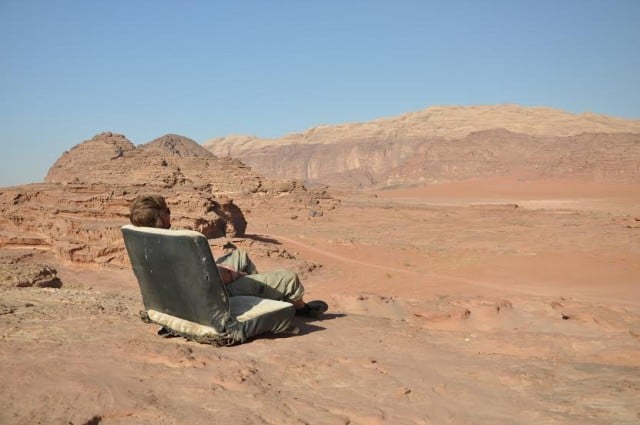 Photo: Johannes Klaus Reisedepeschen.de
And I will see the Red Sea. And the dead one too. And there I will try this skydiving thing again… curious if it will be the same like last time… (More about this here.)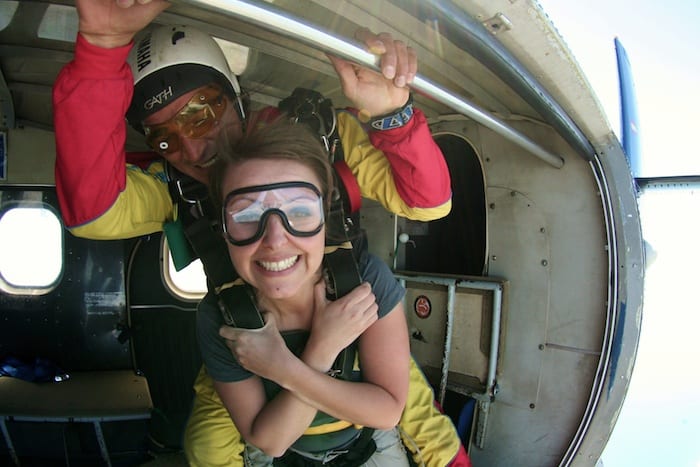 And some stuff I will keep secret for now… so better follow me on Facebook, Twitter and last but not least on Instagram if you don't want to miss anything! And if you want to know what all the others (yes, there are some more travel bloggers…) are doing be sure to follow the hashtag #GoJordan!
Disclosure: This post is part of the #GoJordan campaign created by iambassador in cooperation with VisitJordan.