#OutThere – On Life and Hot-Air Balloon Rides
Some people say, life starts at the end of your comfort zone. I say, life doesn't end or start there. All you do should be part of your comort zone. Your whole life should be your comfort zone. Sometimes you need to do things, you've never done before. Take risks, try new things. Be baffled by your own courage. And sometimes you'll realize that these things are just right for you. And then you're out there, right in the middle of your comfort zone. At places, you might have never thought of before.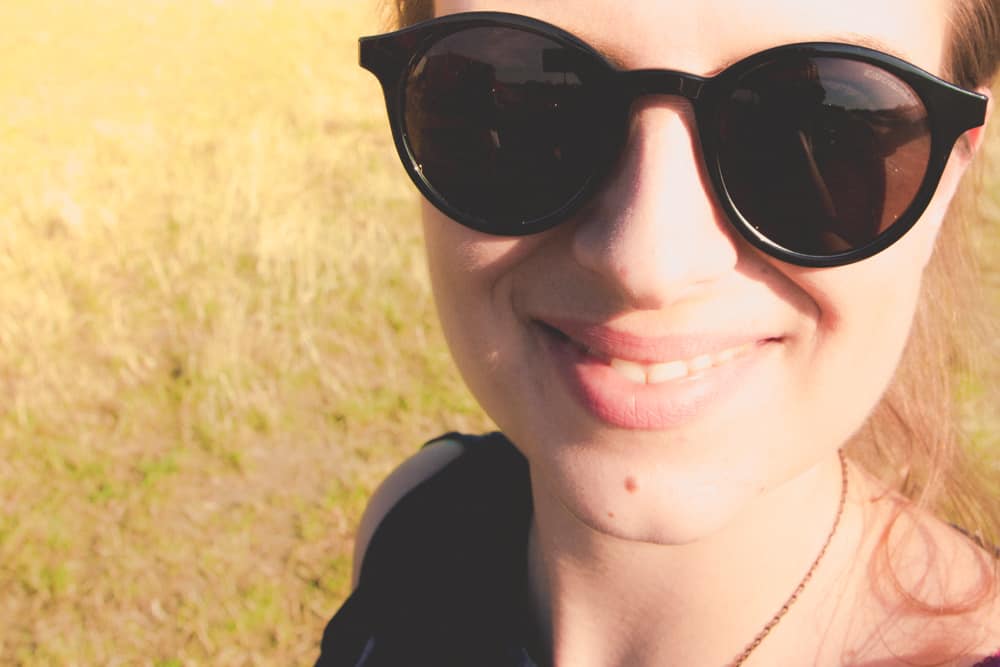 That's how I ended up a few days ago on a meadow close to Munich, surrounded by a bunch of lifestyle- and fashion bloggers. And while most of them looked pretty nervous while helping to get the balloon ready, I myself was just so damn happy I didn't had to stay in Munich. Because Munich, that's definitely not inside my comfort zone. A hot-air balloon ride more likely. I've done this before, a few years ago, during sunrise in the Spanish Pyrenees. But I can't remember that we had to help to get the balloon ready…
But our pilot Stefan was pretty clear: everyone needs to help. And that was pretty exciting.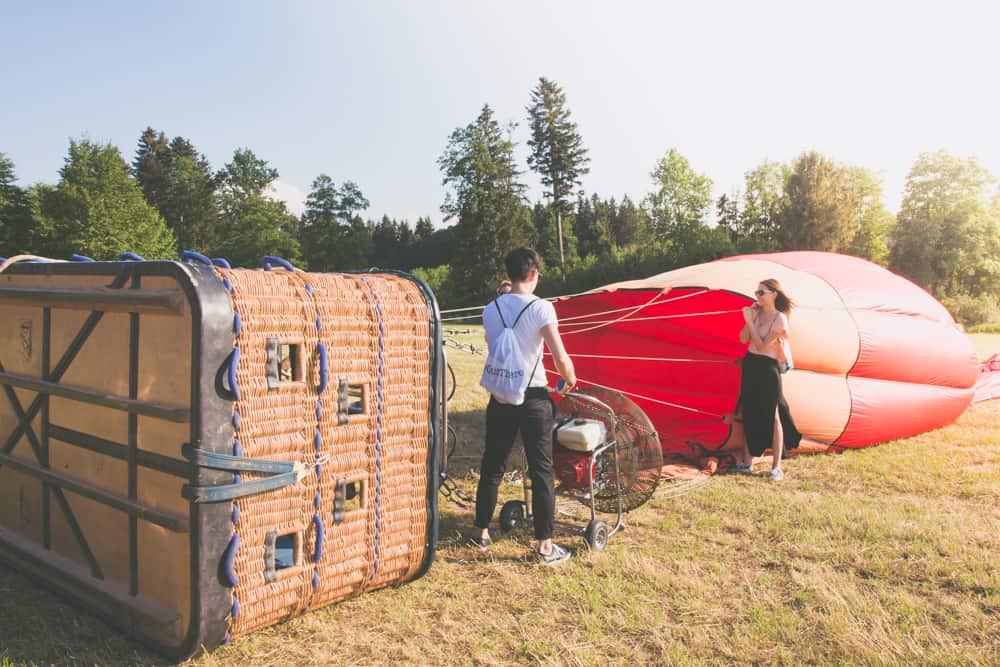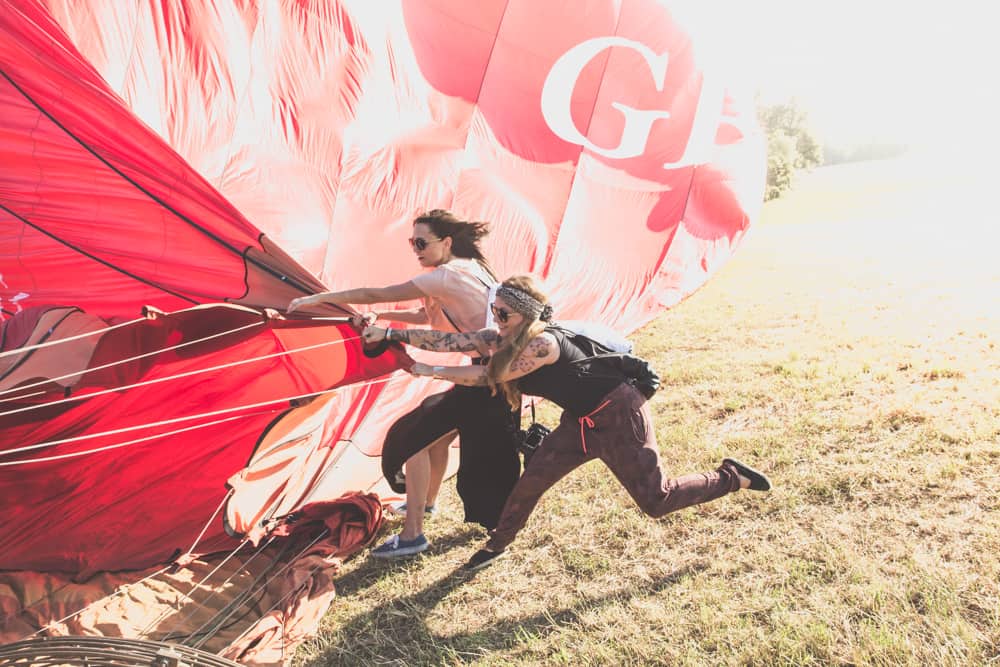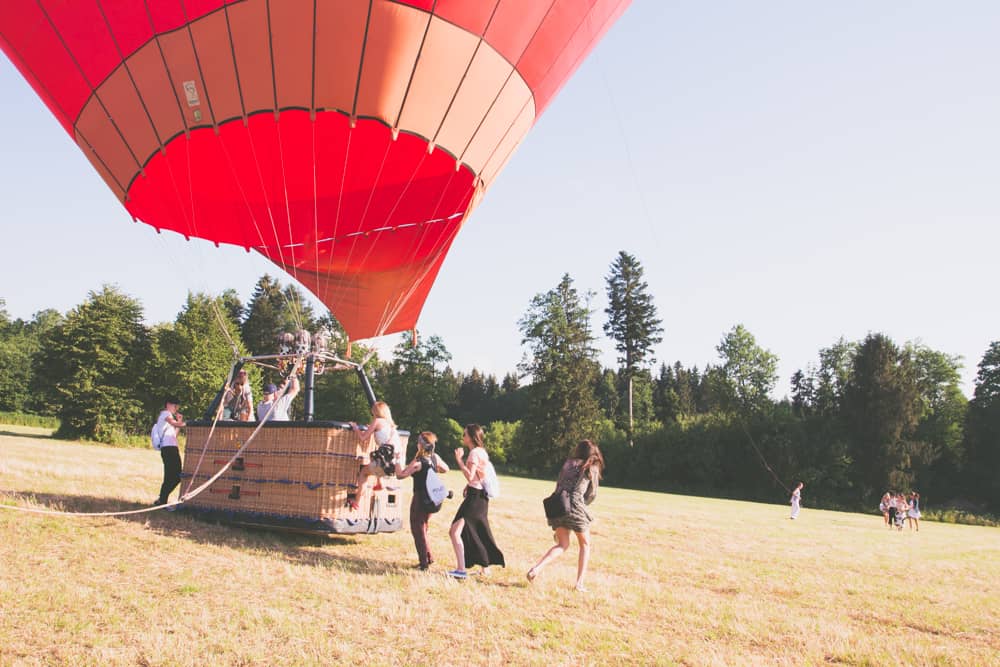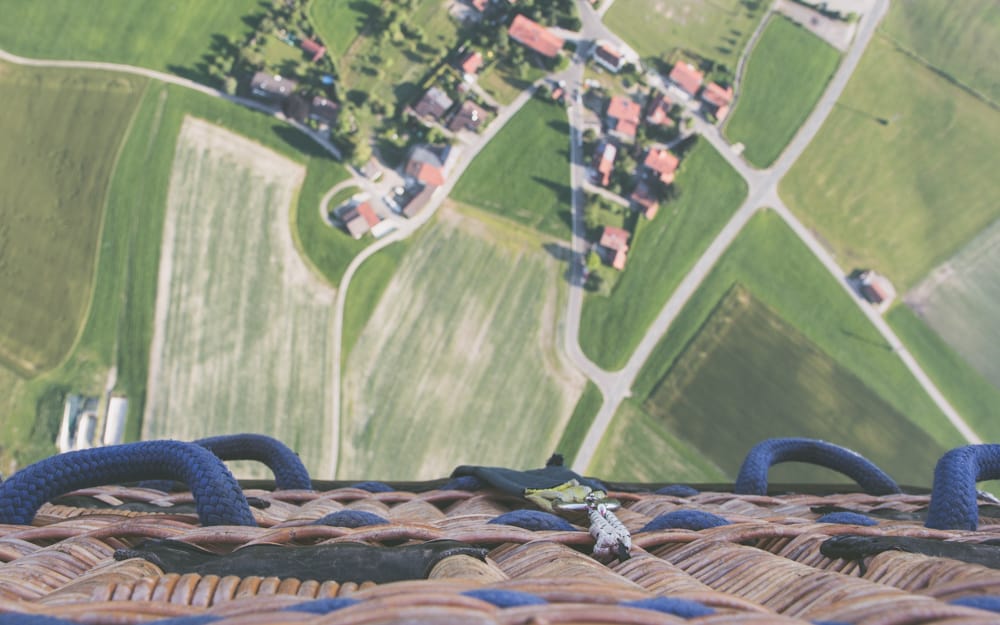 It's a weird feeling to hover. A little bit like flying in a plane, just way slower and, well, without the plane around you. As soon as the people on the ground start to look like ants and the shadow of the balloons get smaller and smaller you start asking yourself, how it must have been to travel back then. When there were no planes and hot-air balloons were the only aircrafts. Adventurous, exciting and surely unpredictable – you can't really navigate a hot-air balloon.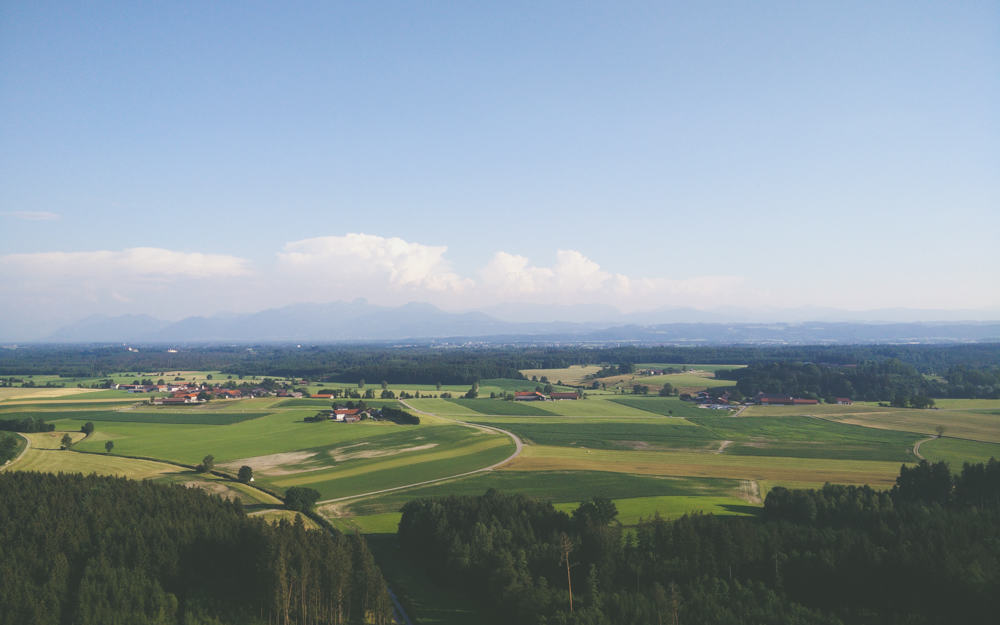 Maybe life is pretty much like a hot-air balloon ride. You can exactly say where you're starting but you'll never know where you'll end up. And sometimes you'll get high up in the air and sometimes you stay closer to the ground. And sometimes your expectations won't be fulfilled, like the one I had, when I thought it would be cool up there. It's not. Especially not on a hot summer's day and as the pilot needs to put up some more hot air every now and then to keep the balloon up. But that's also pretty similar to life, sometimes things won't turn out the way you expect and if you don't wanna descend you need to put in some more effort. One thing is pretty clear: you have to get on board, otherwise life will lift off without you.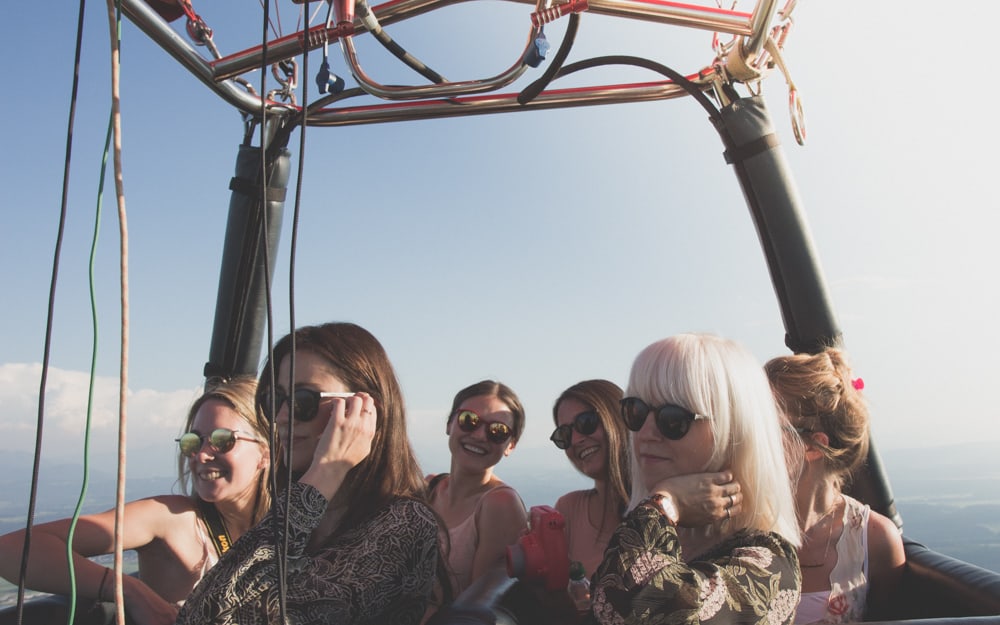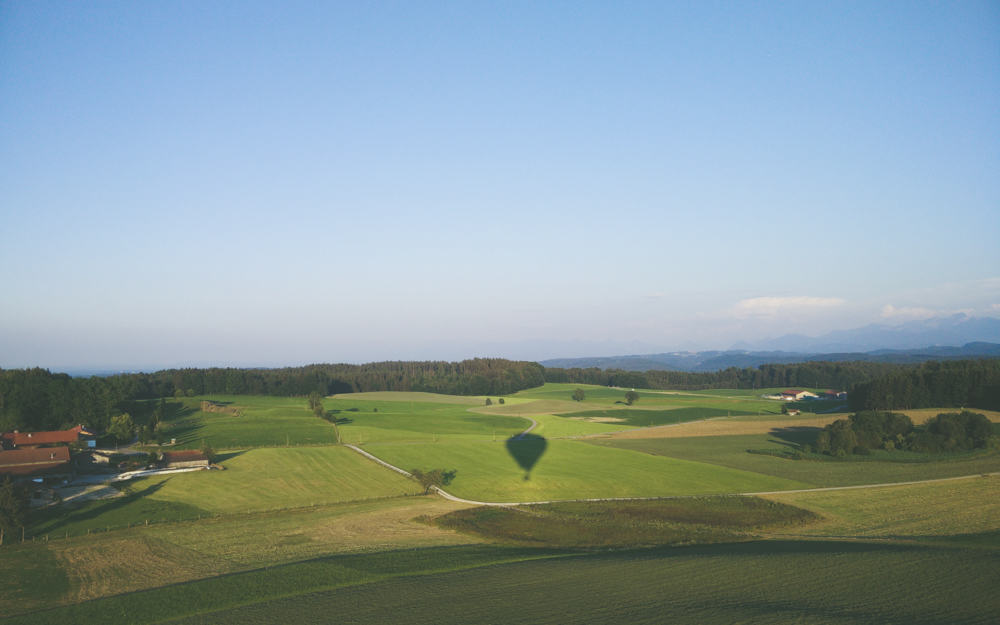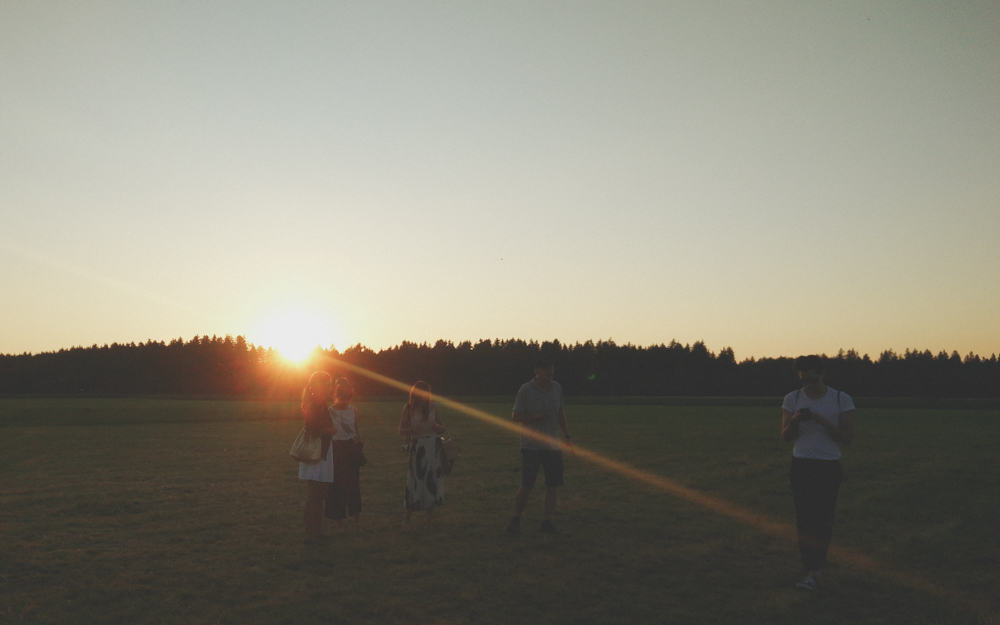 You can find the matching sun glasses for your next adventure over there at Carrera and more info about the #Outthere campaign you can find here.
What do you think? Where does your comfort zone start and where does it end?
Disclosure: This post is brought to you by Carrera.