The perfect beach! Where is it?
My perfect beach? It should be remote and quiet. I need a hammock and good food in walking distance. When I'm lying in bed I want the sound of the waves to lull me softly to sleep. I want to drink banana shakes and bury my toes in the sand. There shouldn't be any annoying beach boys, but every now and then someone should stop by to sell some fruits or corn. Everyone around me should be relaxed and nice. I want to play cards and talk about everything and anything with lovely people. I want to feel home and I want to at least think about staying there forever. And then if there's also fast, free WiFi and the massage table is right beside my hammock, well, then it's my perfect beach.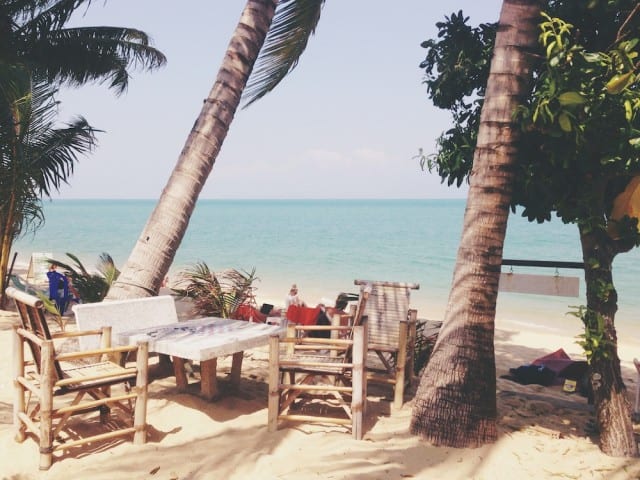 And where exactly should that be? There's no beach like this! What's the catch? Yes, some of you might think so and to be honest these where my thoughts exactly for a long long time. Until I found it: my perfect beach! It was in early February 2014, during my trip to Southeast Asia with my friend Martina. We've been diving in Koh Tao before and wanted to meet up with Nina somewhere on a Thai island to relax some days… and actually this very Thai island we decided to meet up in, wasn't the place I would ever expect my perfect beach to be on it.
The perfect beach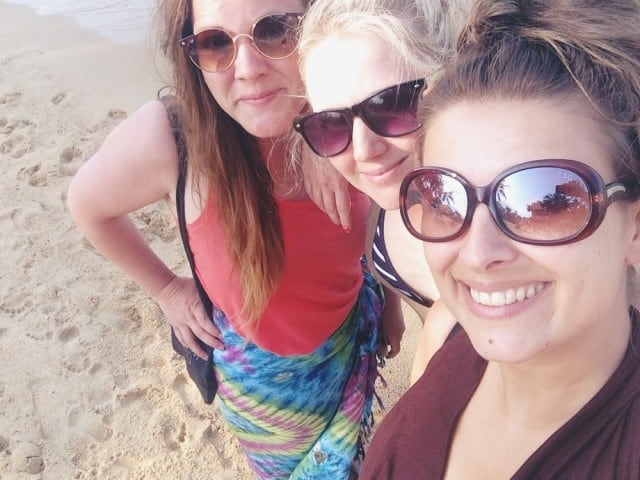 We've been searching the whole internet for days and asked all of our friends, if they know of any beaches like this on this very island. And then we thought, we found it. But when we've arrived at the bungalow we've booked, we were disappointed. It just wasn't perfect enough. So we went for a walk on the beach, and just next door we've found it. There it was: the perfect beach with the perfect bungalow with two hammocks in front. Well, ok, actually we were looking for three hammocks, but ok, that'll do.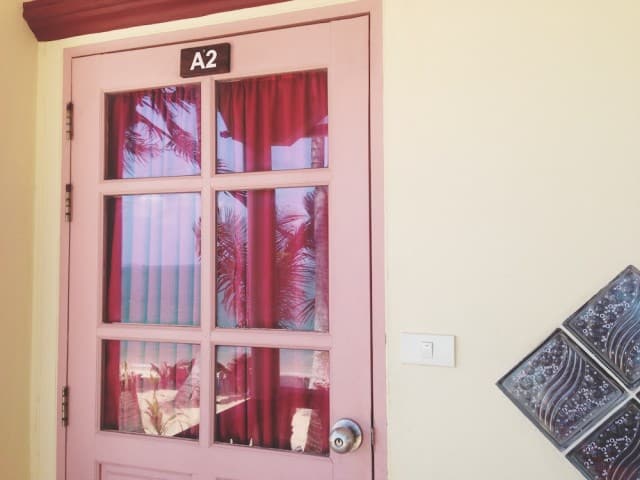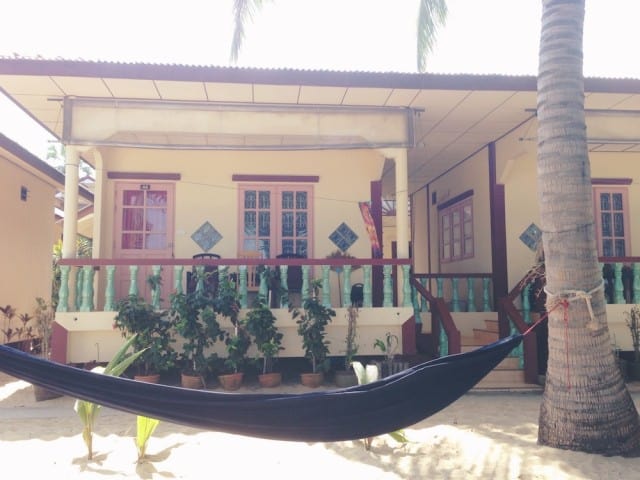 The soul of this place is "Mama", a super sweet old Thai lady, who's welcomed us with an open heart. And yes, we were thinking about adopting her. We called her "Ömchen", which is kind of the German word for "granny", just because she was so gorgeously old. Sometimes we didn't understand what she was saying, in fact sometimes we understood the exact opposite to what she wanted to tell us. Yes, we still have a crush on her. And loved seeing her every day sitting at her desk bent over all the bills.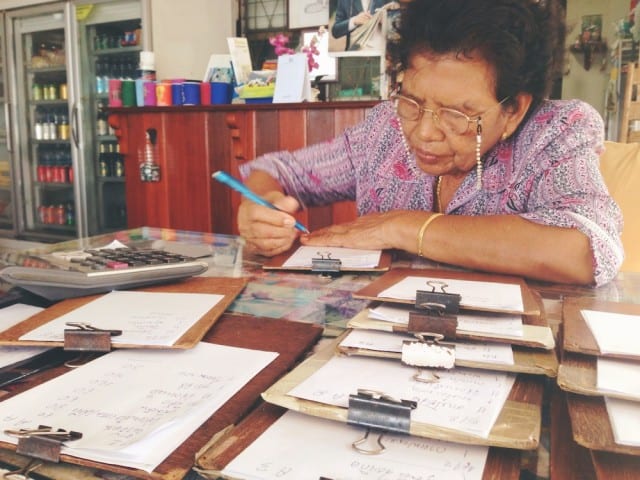 Most days we've spent lying in the hammocks, on the beach, we've played cards and used the fast WiFi to work every morning for some hours. We drank banana shakes till we dropped, went for manicure and pedicure and got as many massages as possible.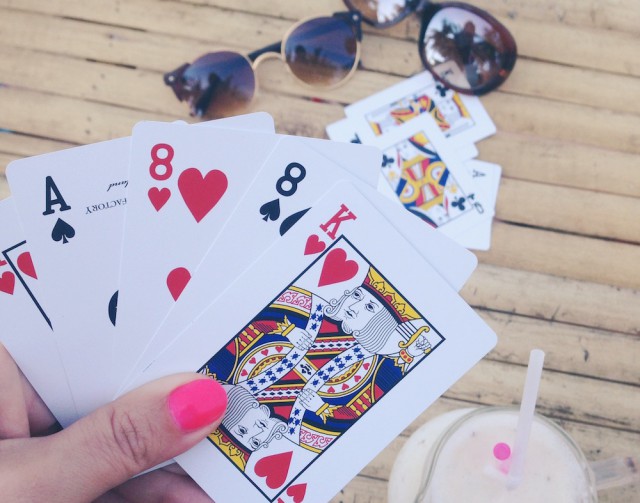 And then we've rented a car to explore the rest of the island. Mama was pretty excited about this, as we were away the whole day and you clearly could see her relieve when we came back safe and sound in the evening. For some days we were part of her family.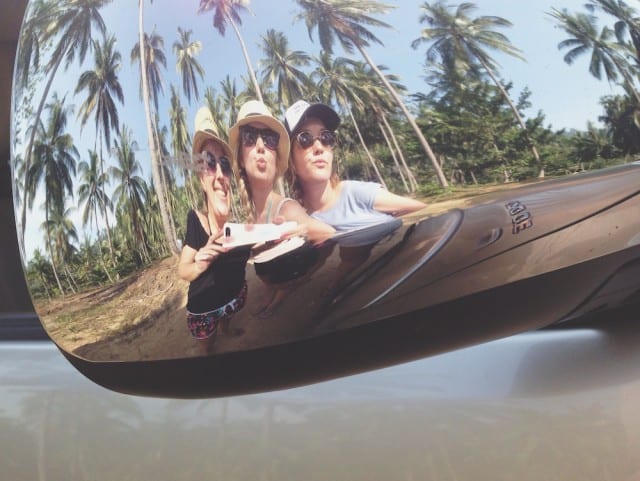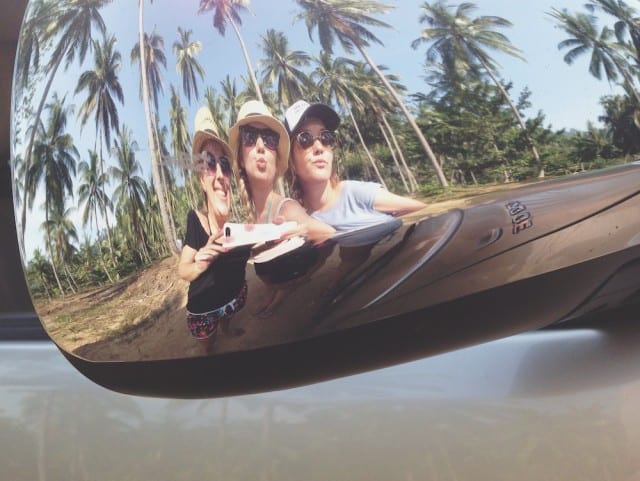 By now you probably want to know where this perfect beach can be found. Well, what you could do is to follow me on Instagram (if you're not following me there already!), scroll down a few weeks and then you'll find some hints!
Where is your perfect beach? Have you found it already? How should it be?