Tips for the perfect road trip in Namibia (incl. VIDEO)
If you like road trips you'll love Namibia. It's the perfect road trip destination! But there are a few things you need to know when planning your road trip in Namibia.
Watch the video to see how a perfect road trip can look like in Namibia and afterwards I will tell you all my ultimate tips! (Including some funny stories from our road trip…)

My tips for the perfect road trip in Namibia:
In Namibia you're driving on the left! But don't be scared, even for newbie left-hand-drivers Namibia is easy to handle. Outside of the cities there's not much traffic. In fact you often probably won't see another car for hours or even days.
If you really want to see all the beautiful places in Namibia you definitely need a four-by-four. Many roads aren't asphalt and sometimes without a 4×4 you can't drive on. (But don't worry, if you don't know how to engage the 4×4 gear, there's a lovely ranger in Sossusvlei who told us how to do it)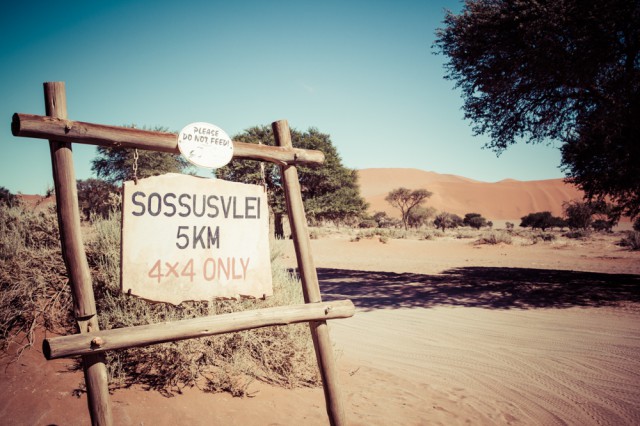 When driving on sand (and now I'm just quoting the ranger in Sossusvlei): Never drive faster than 30km/h. And never slower. Yes, this reminds pretty much of the movie "Speed" and also feels like it. But it works.
It's helpful to know how to change a tyre. We've seen many (a great many) burst tyres on the side of the road. And also met a lot of people changing a tyre at the very moment. We were lucky enough our tyre didn't burst till we arrived Swakopmund (as we had no idea how to change it and just called a car repair shop to help us).
You don't really need a GPS in Namibia. Turn-by-turn directions in Namibia sound like this: 300 kilometers straight, then turn left, drive another 170 kilometers and then you've reached your destination. Sounds easy and is really easy. But better take a map with you, just in case…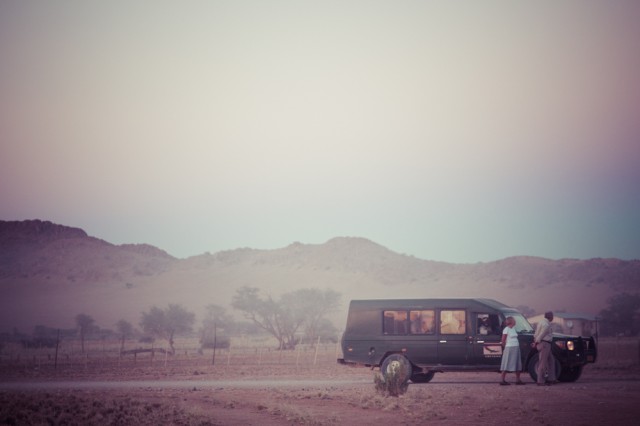 Bring enough water and a food emergency reserve. Just in case even the spare tyre bursts or something unexpected happens it sometimes can't take hours until help arrives. (And in some regions of Namibia you have no chance without a satellite phone to call someone, so please check where you're going and if you need a satellite phone there)
It can be very cold in the desert at night. Or in Swakopmund it feels more like North Sea climate than desert climate. So please bring proper clothes!
IF a places doesn't look like a gas station and you're thinking: oh, well I guess the "real" gas station is on the way… please do yourself a favor and stop and ask. On some routes there aren't that many gas stations and you really don't want to strand in the desert without gas. Emergency tip: most lodges do have an own gas tank and if you ask friendly they might even sell you some gas. (The fact is we drove by Solitaire as we thought THIS CAN'T BE THE REAL PLACE… well, shit happens… lucky us we found a lodge – just in time – where we could buy some gas!
Besides this you only have to think about one thing: the perfect Road Trip Playlist!
Any other tips for the perfect road trip in Namibia? Did I forget something?
Disclosure: Thanks to Namibia Tourism Board and Dertour for inviting me on this trip.