Similan Islands – On turtles, peeing and tourists
There's not so much to do in Khao Lak. Besides working on your tan, eating Thai food and buying the typical touristic bric-a-brac. If this gets too boring (and sooner or later everyone gets bored with stuff like this) you can go on one of the many day trips. To Khao Lak Nationalpark for example. Or to the Similan Islands. Some say they are one of the most beautiful diving areas in the whole world. Well, I can't dive. But snorkeling, I can do that. So we got way to early (at around 7am) on board a speedboat to the 9 inhabitant islands. Our snorkeling-guy (I forgot his name) gave everyone one "ohmygodithinkineedtothrowupsickness" pill and we were off onto the stormy sea. One hour later he said: "Put on your snorkel mask and if you need to pee, do it in the water."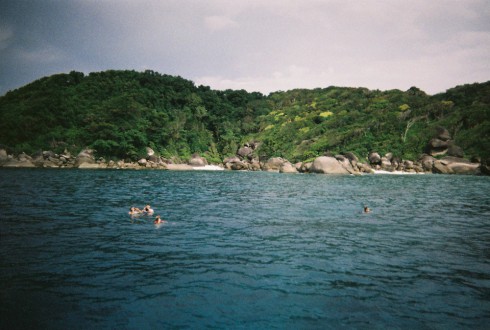 WHUAT? He's joking right? Later I've been told that this is toooootally normal while snorkeling and diving. But instead of worrying about this I needed to deal with my NEMO (yes, the cute clown fish, yes, I think he's cute) underwater disposable camera. I'm carrying this camera with me since 2003. No kidding. And finally I had the opportunity to use it. Ok, all the other times the camera was cozy and comfortable at home while I was travelling. It says: Only use with sun light. Sun? No sun. Who cares! Thumbs up!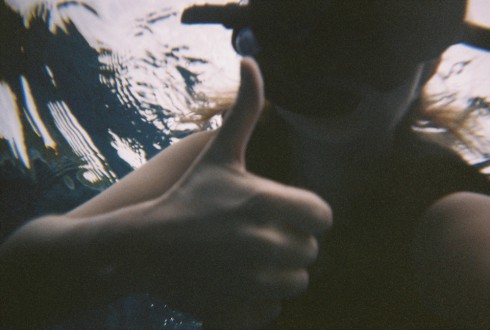 WOOOHOOO, a turtle. A GIANT TURTLE! And now she's coming exactly MY WAY. Holy shit. I'm shocked, I squeal, I swallow water and drop the camera. (Thank god a underwater disposable camera can swim)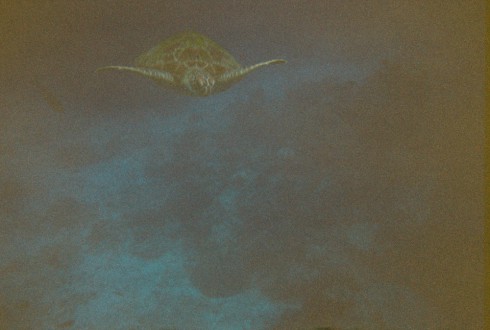 Besides this turtle we see a lot of beautiful fish. Even a Nemo. But my Nemo-underwater-disposable-camera can't see them. Neither how they are peeing into the water (sure, where else?). And who knows what else. But I, I can't do this. I can't pass water into the water. Mr snorkeling guy is laughing at me. My bladder doesn't. But we'll go ashore soon. On one of the nine Similan islands, where no one is living. But there are toilets and a restaurants. And while the others are climbing a mountain I go peeing. And that's why I had this beautiful beach all on my own. Nearly.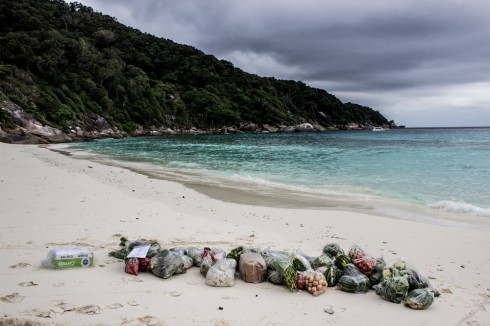 Two Thai are bringing food to the beach. Looks idyllic. And I'm thinking how long I could survive with this, if (why not?) all the others would disappear all of a sudden. And I had to live here on my own. A crab is passing my way. Looks at me and slips off.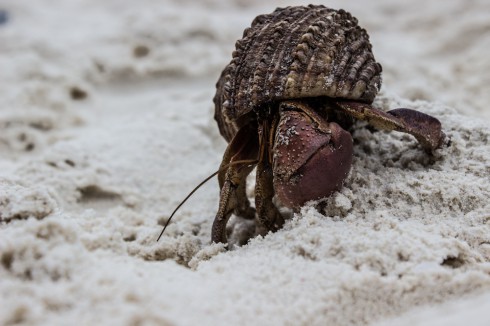 I'm digging my feet in the sand. Although sun is missing this feels pretty much like paradise.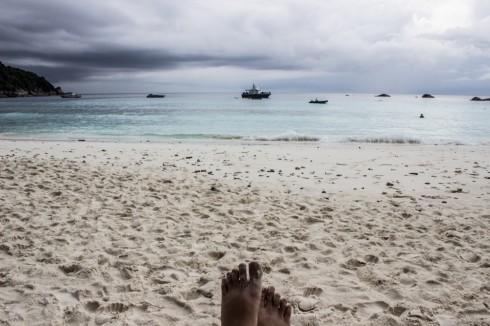 But slow but steady they are coming. One after the other. Small ones, big ones and medium ones. Boats. Full of tourists.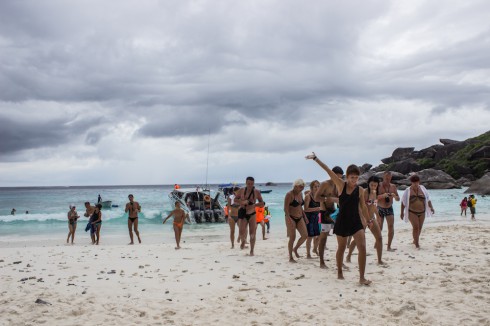 They swarm out. My paradise is gone. They jump. Nearly all of them. So they all can have the very same picture.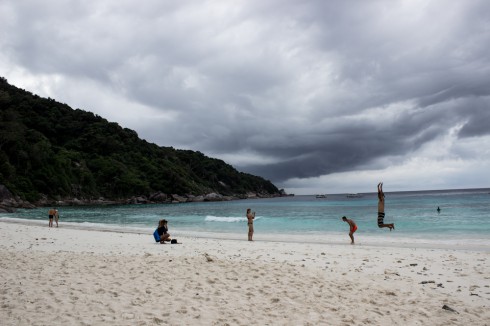 Well then, I go peeing. And I'm waiting until the others are back from the mountain. We go snorkeling once again and to another island. Same story. We are the first to get there, it's beautiful.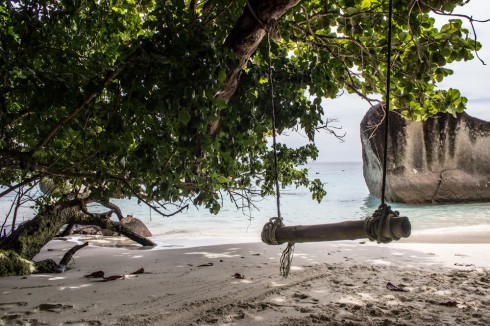 And then the others are arriving. And we're leaving. And then there are dolphins. Oh so many. But my camera only sees this one. They are way too fast for my camera. Oh, wouldn't it be cool if it would be the same way with tourists?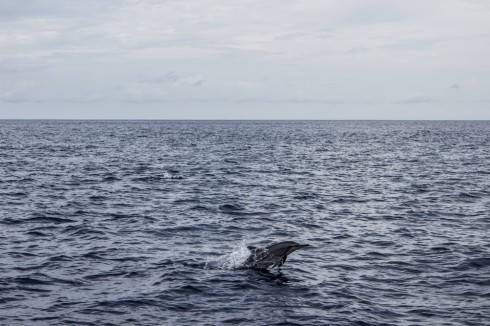 The Similan Nationalpark is open between November 1st and April 30th.
Khao Lak Land Discovery was so friendly to invite us on this tour.