Skiing in Tyrol. The one with me learning how to ski.
I was standing in the ski shop like a chicken in a ghost train. Nina was standing next to me looking equally distraught. HELP! What exactly are we doing here? Jam-packed with ski gear, one shoe on the foot, the other shoe in my left hand and at the same time holding poles, skis, gloves and helmet in the other hand. And neither hide nor hair of our ski instructor. Are we at the place we should be at? And then all of sudden a well-tanned man with a big grin is standing next to us. He's saying something. I don't understand a word. And that's although I'm Swabian and really thought I could understand every dialect in the Alpine region. I CAN'T UNDERSTAND YOU. CAN YOU SAY IT AGAIN? "I'm Dieter, you can say Didi. And don't worry, it'll be ok." Talk is cheap when you know how to ski…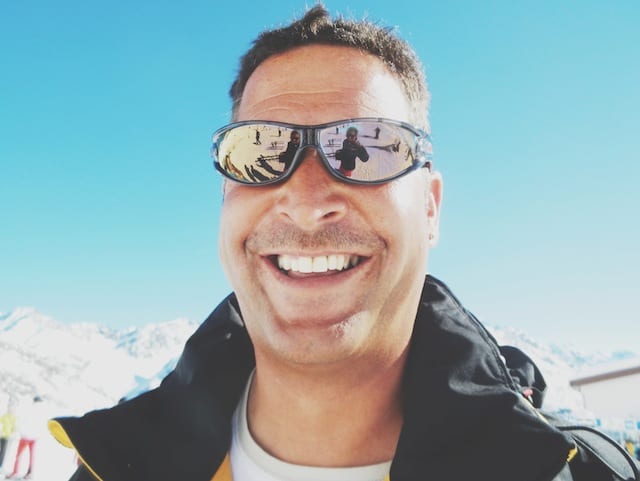 Timehop: I grew up in the Swabian Alps, and yes, this actually means to know how to ski before you know how to walk. Not for me. Mostly because my parents aren't into skiing, so it was never a thing in our family. When I was 18 the first one tried to teach me how to ski. My ex-boyfriend. It ended with many many bruises and with me being totally drunk from red wine mixed with coke. Yes. Next try was in my early twenties. Another boyfriend then. That time I didn't get that many bruises. Just one. A really big one. I was always falling on one side. The left one. I still remember it. And that was the end of my skiing career… I just thought that's one thing I will never learn..
But somehow, at some point I got ambitious. It can't be THAT difficult. And moreover I really wanted to be as cool as the other cool skier… And when Tyrol is calling with magnificent sunshine and a skiing course in Sölden – who could resist?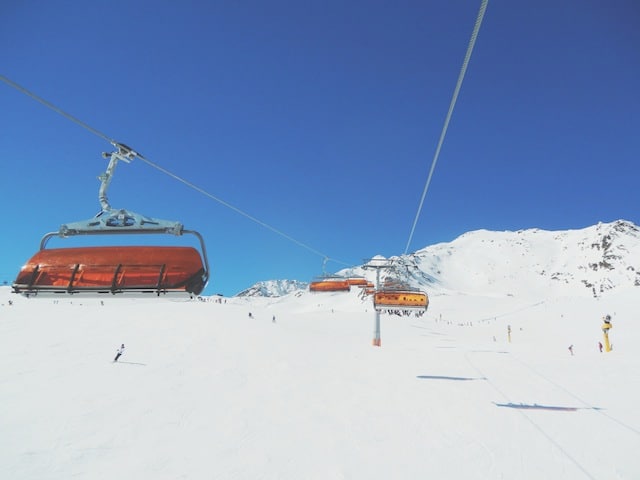 The sky was heavenly blue and the snow was snow-white. And my knees were shivering. What if I mess it up? I know that sometimes I can be a real drama queen when I have to do things I haven't done before. Remember my first time diving in Borneo?
First we go to the nursery slope. Ok, that should be ok. Twice up and down and Didi is smiling at us: "That's going pretty well. Let's go to the platter lift now." Okay, when Didi thinks we can do this, we can do this. And right. Somehow I really can do this. And then we try the "normal" lift to ski the "normal" slope. One curve and another and another. Nina is already down there and I, well, I'm a bit slower. "Do you know how to dance?" Didi is standing next to me, shaking his hips. I'm irritated. "Your hips, you have to be more relaxed in your hips. And stand like this not like that. You're moving the wrong way. Try it like this. And take that hand there…"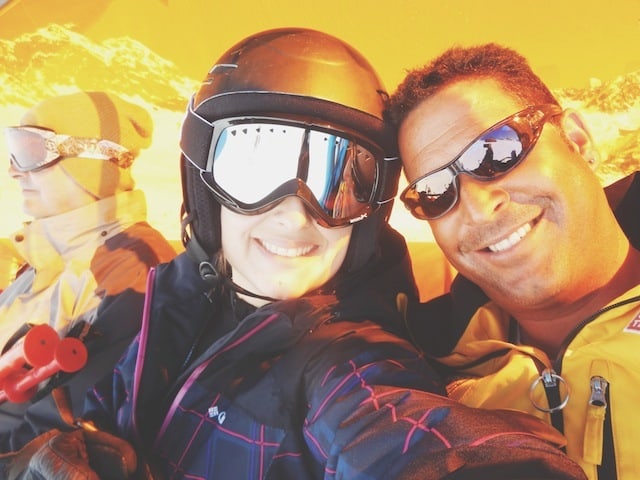 Ok, it's beginning to add up. I kind of knew how to ski, just the wrong way. Well, I guess it make sense to hire a real ski instructor. And then I'm dashing (ok, more or less slowly) down the hill. Still have to think about where's right and where's left so I know how to move my hip, but hey, on pictures I already look like a pro.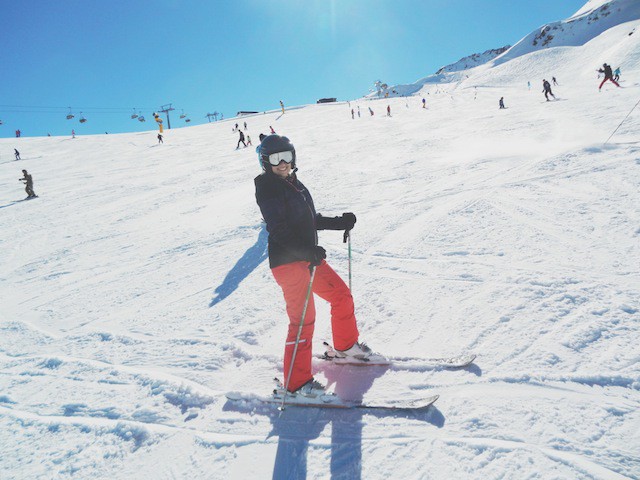 Ok, well. Fine. Not always. Sometimes I just have no idea what to do with my arms. And the poles.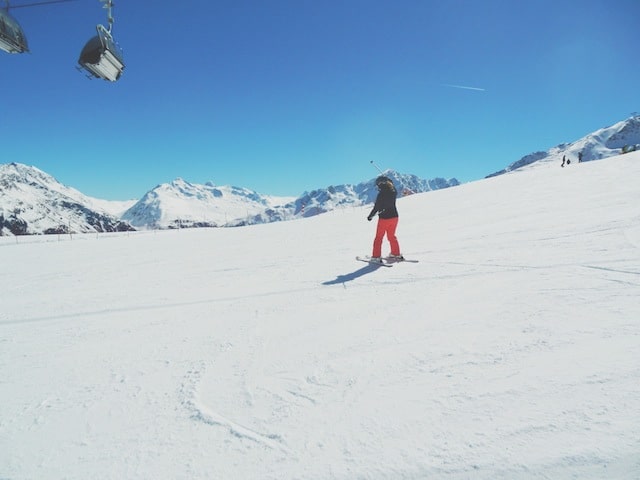 At around three pm I'm getting tired. And my legs too. Now this whole things starts to get exhausting and the fun is missing. Perfect time for Aprés Ski! And that's one thing Sölden is well-known for. I'm not a big fan of the typical Aprés Ski music but hey, after a day on the slopes my hips are dancing and the Aperol Spritz in my glass is swaying.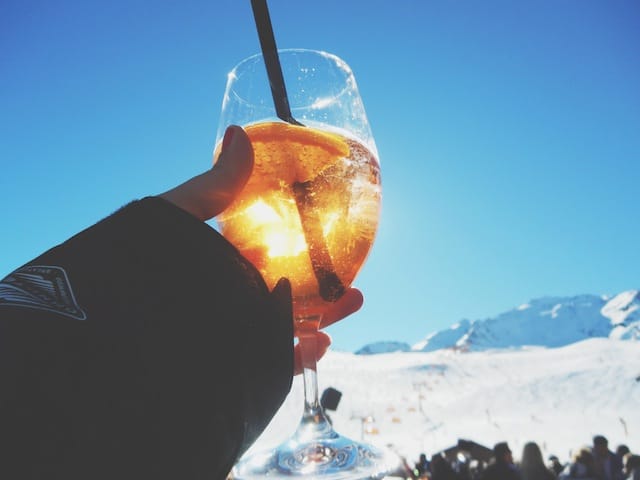 Day 2 Skiing in Tyrol
The next morning is hard. Everything hurts. EVERYTHING. I can't even imagine to stand on skiers today. Not even on the nursery slope. But we're here to learn, so here we go. The BIG lift is waiting. Who would have thought: suddenly everything is smooth and easy. As if my body learned how to ski overnight. That's fun, baby! Ok, I fell once, maybe twice. But then again I even helped a man to get up again after he fell. I'm a hero. A ski hero. Ok, kind of.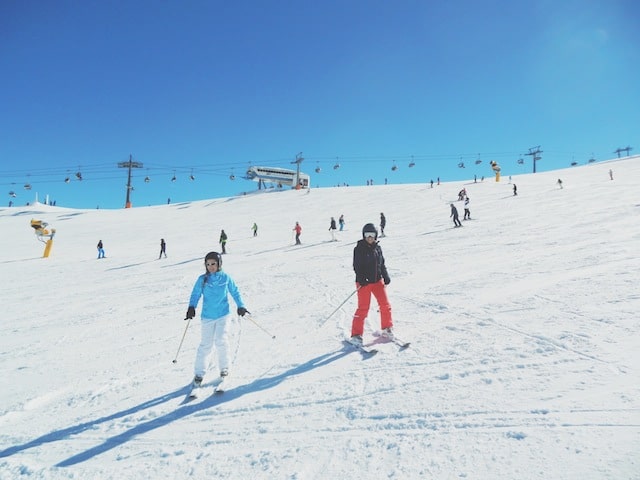 Bottom line – Skiing in Tyrol:
Didi said, we're not as bad as we thought we would be. Quite the contrary. One more day and we even could hit the red slopes.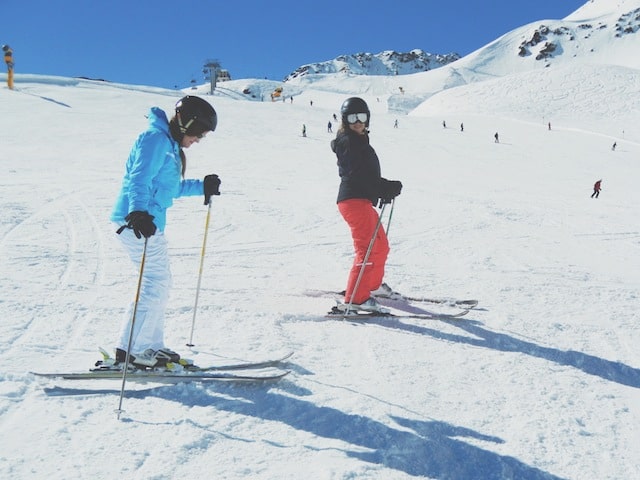 I'm more than happy with this after 1,5 day of skiing. I feel great, now I know how to ski. I can't wait to get back to the mountains again. And then I want to sit down on the hillside, enjoy the view and think about how life has been before I knew how to ski. And probably I will laugh about myself.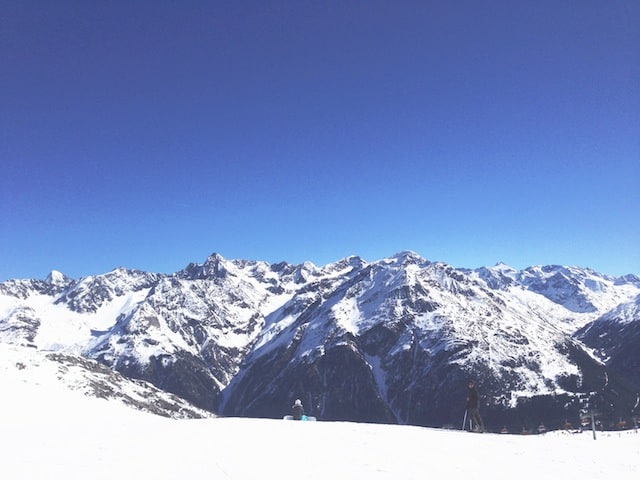 Disclosure: Thanks to Tyrol for the invitation and thanks to Didi for his patience.