The Sky Above Me – Goteborg June 2012
I'm looking outside and think to myself: Lovely, I'm going to be in bed early today. Then I check the time and think: Uh? And then: Ah, right, I'm in Sweden. It's amazing how bright the sky is for so late – in summer. Now. Although summer in Goteborg feels like fall right now, but then again the rain clouds are giving the night sky a special dab of magic, which makes you even more dizzy then the bright sky does already.
And then its half past eleven. Nearly midnight. And although it's a bit too cold the Swedish girls take their Swedish-long legs in mini-tiny skirts for a walk and the Swedish guys are wearing beards and looking good. And the sky is playing Hollywood film set.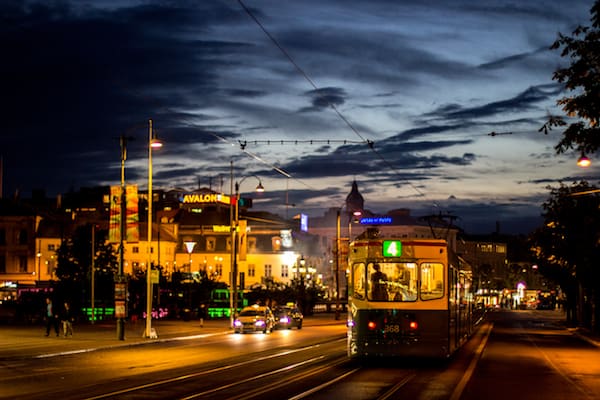 More about my trip to Goteborg and Stockholm with VisitSweden and airberlin, where to eat Sweden's best ice cream, how you get the job as bugbear in a ghost house and where you'll find Sweden's best looking men – you'll find here in my top 3 things to do in Stockholm and my Instagram diary of my trip to Sweden.