Southeast Asia From Up In The Air – A Photo Essay
My trip to Southeast Asia was amazing. But I guess you know this already. I've told you some stories and there will be more. But today I want to show you Southeast Asia from another perspective. From up in the air. For me the best part about flying is staring out of the window and click click click taking thousands (not lying) of pictures. Because the world looks so pretty from above.
Here are my favorite shots from Southeast Asia from up in the air:
1. Kuala Lumpur, Malaysia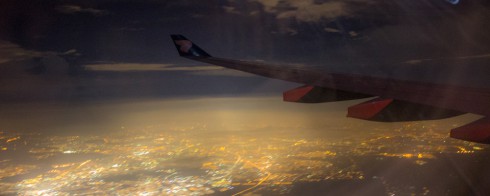 Kuala Lumpur was our first stop. Although I didn't like this city THAT much, from above it looks really pretty.
2. Bangkok, Thailand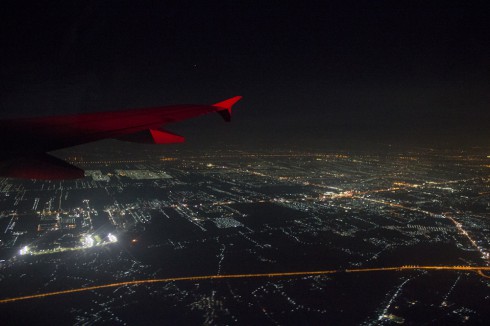 After Bali, Khao Lak and Phuket we finally made it to Bangkok. The city with the two faces. The city you'll love or hate. The city I do love and from where I went on one of the most incredible adventures in my life at the end of our trip.
3. Yangon (Rangoon), Myanmar (Burma)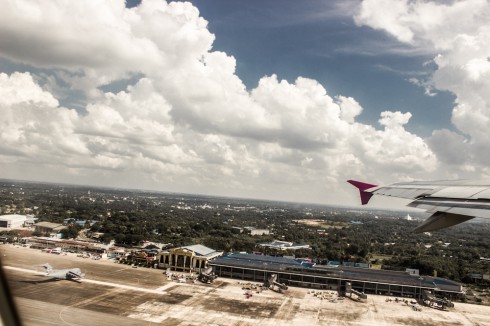 Maybe that's not the most incredible picture you can take from Myanmar (Burma) from up in the air, but, BUT on this pic you can see an U.S. Air Force plane (down on the left side). Because the day before we flew out of Yangon Barack Obama has been there. Wouldn't it been amazing to meet him? We should have left Bagan earlier. Duh.
4. Thailand (on the way to Chiang Mai)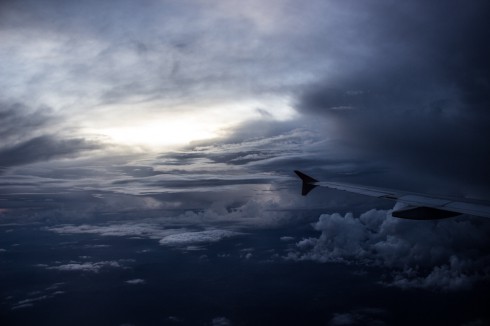 We had a really bumpy flight to Chiang Mai. Normally I don't care. But if it's too much roller-coaster and less flying than even I don't like it anymore. Then I can't concentrate on hating other people.
5. Laos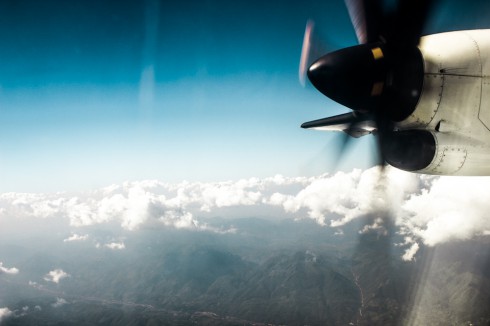 Oh Laos, we didn't really get to know each other. We've spent one week in Luang Prabang. And it was amazing. Time doesn't fly there, it crawls. But when I was looking out of the window on our way to Cambodia and saw the green jungle under me, I realized I wanted to see more of Laos. Next time.
6. Cambodia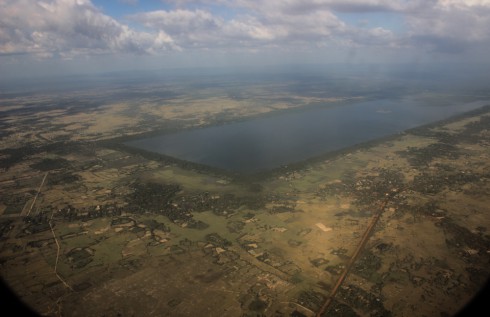 Siem Reap and Angkor are pretty. And in the same time pretty bad. But more about this soon. The first thing I saw from Cambodia were the ash-red streets. And water. And on this pictures you can see the biggest man-made see from the Khmer-time.
7. Muscat, Oman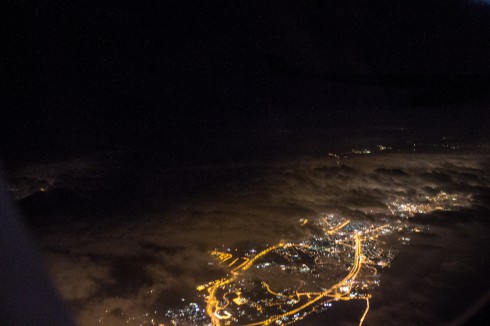 After 8,5 weeks we had to say goodbye to Southeast Asia. But before flying back to Germany we had a stopover in Muscat, and yes, I know, Muscat is not in Southeast Asia, but this picture fits in this post. This magical city lying under layers of dark clouds, sigh. Will tell you all about this city soon.
Besides our long distance flight we booked all the flights during our trip. One reason was that we wanted to travel spontaneously and the other is that flights within Southeast Asia are pretty cheap, even if you book them at short notice. We've tried and tested and the best way to get the cheapest flights is to compare the results of the different flight search engines (e.g. skyscanner). Through this we found for example and amazingly cheap flight from Siem Reap to Bangkok. We really thought there must be a hitch somewhere.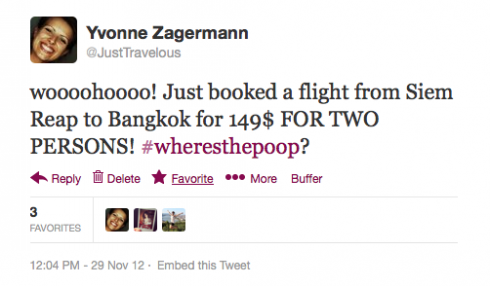 But there wasn't.
To mention: Skyscanner was so kind to provide us with a flight. AND they just nominated me for best German Travel Blogger. If you want to give me your vote (and win something) you can do this here: www.skyscanner.de/nachrichten/skyscanners-reisebloscars-2013