St. Patrick's Day in Ireland – 7 1/2 Things I've Learned
St. Patrick's Day in Ireland… I've never been to Ireland before. And I had a pretty clear idea of how this weekend should be like. Imagine hot Irish guys. I prepared to get lost and walk into an hot Irish guy at the next corner who would protect me from a dog or something similar and that would be the beginning of our story. Uhm, nope. That's not what happened. But I've learned a lot during that weekend in Ireland. Exactly 7 1/2 things. (Including that Gerard Butler is giving dancing lessons in Kilkenny, but more about this later):
1. "Mingle with the Irish president" doesn't mean you're allowed to ask him questions

"Miss Yvonne Zagermann from Germany", do I have to make a curtsy now? I have no idea what to do. How do one approach the Irish president? Your majesty? Mr. president? I smile and nod (obviously into the wrong camera) and just like that it's over.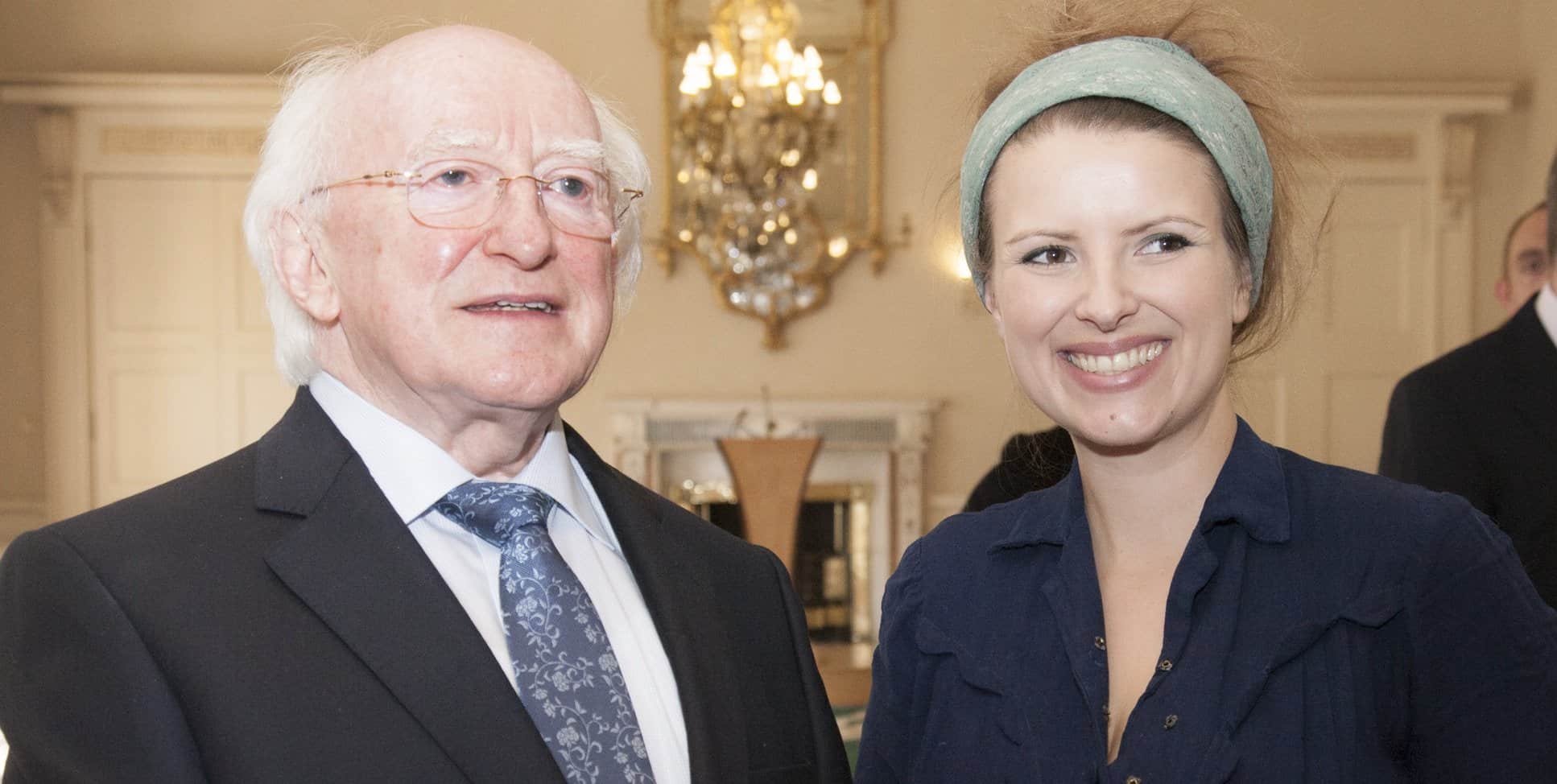 I definitely wanted to ask him a question. I'm doing a project this year and ask people around the world one question. "Now you can mingle with the president", HA, that's my chance. No one dares to talk to him yet. I do. "Mr. president, I would love to ask you a question and record it, would that be ok for you?". In the very same second his PR woman is there: That's not as arranged. You're not allowed to do that. Yes, she forgot to tell us this. I feel terrible, I didn't want to be disrespectful. No problem, she says, but protocol is protocol. Ok, lesson learned.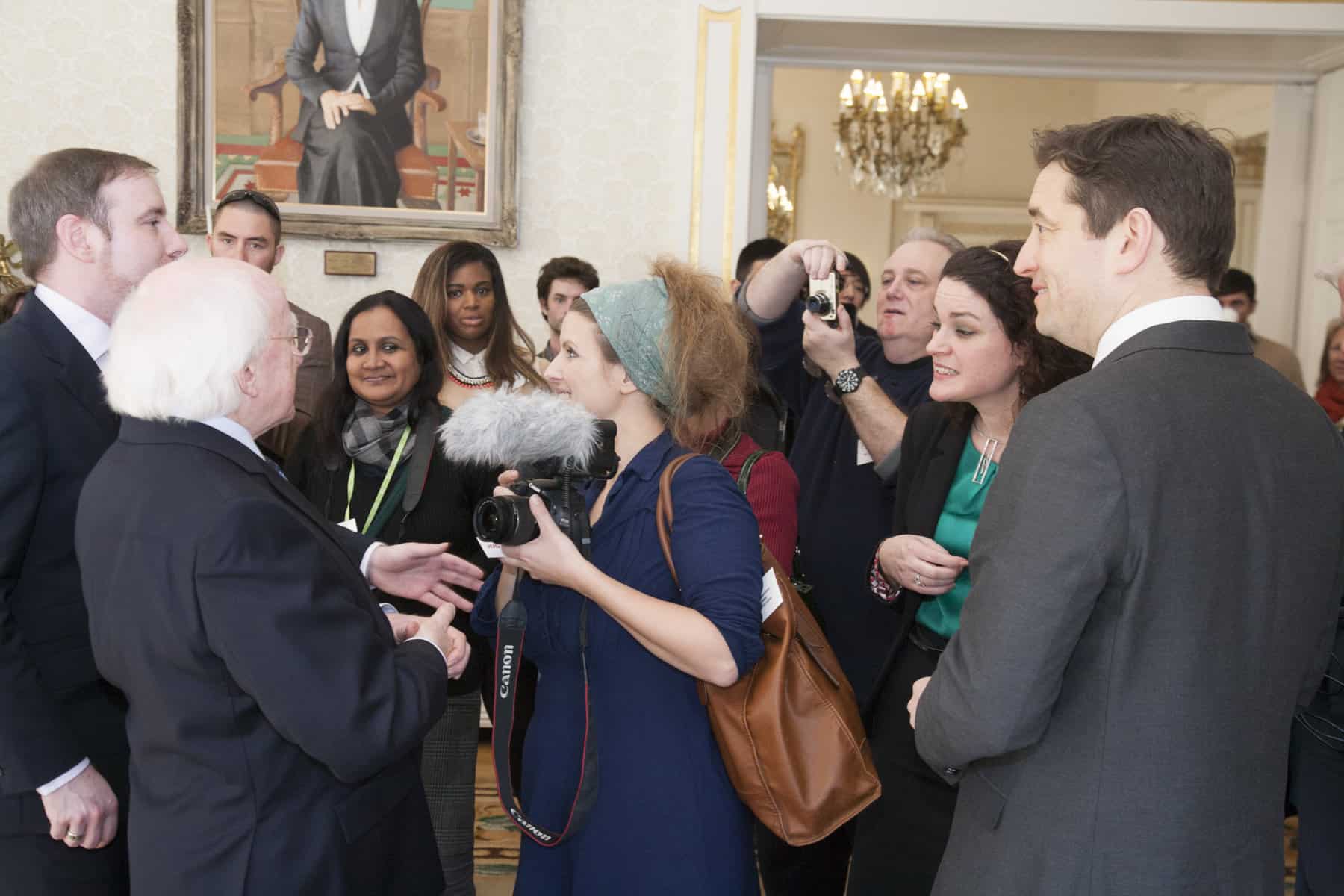 2. I don't like beer. Not even Guiness.
I thought this could change on St. Patrick's Day in Ireland. It didn't. Still wine is an absolute NO GO during St. Patricks's Day (at least it feels like this). But thank God the Irish do know Shandy. That'll do.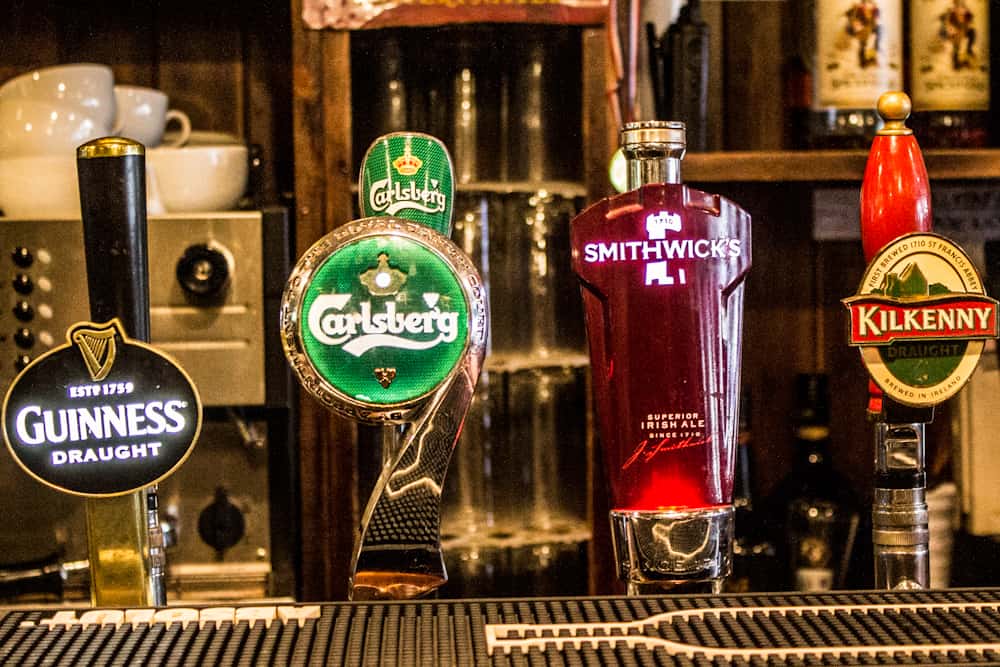 (spot the error)

3. The Irish know how to party, even when it's raining

On Saturday sun was shining brightly and just in time for the St. Patrick's Day parade in Dublin it started raining. And we were part of the parade on top of an open double-decker. Yes, I admit: I wasn't that excited about the situation in the beginning. IT RAINED. This can't be fun! But everyone suddenly had fun and I couldn't help myself. I HAD FUN TOO. (Check out my funny face in the end of the video).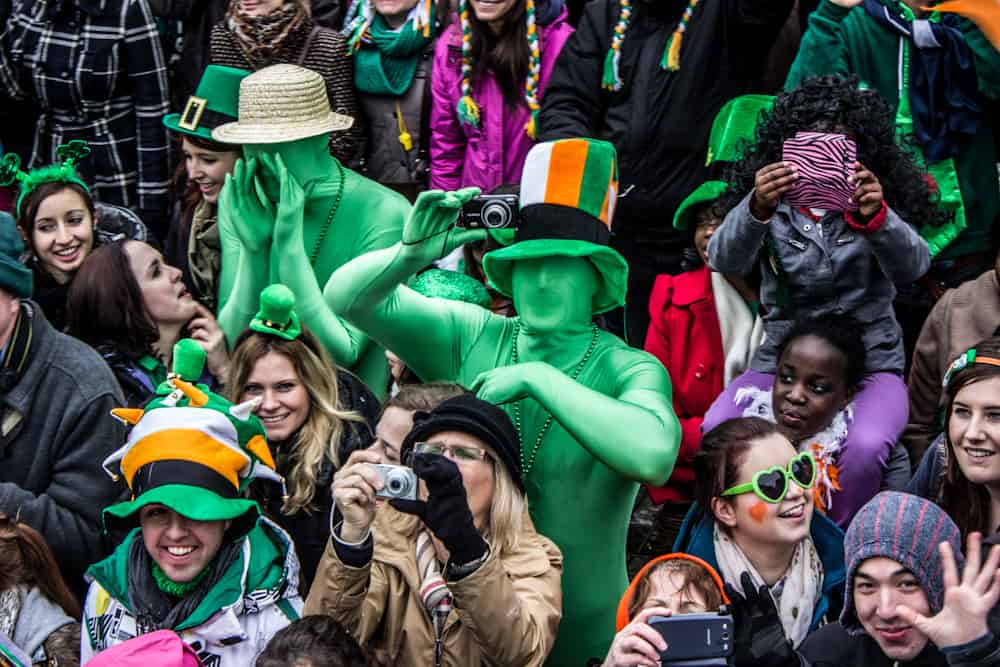 4. St. Patrick's Day weekend is NOT the perfect time to get to know Ireland

At least not when you're just there for the weekend itself. During St. Patrick's Day everything is in a state of exception and this also means many many tourists in Ireland. That makes it difficult to meet a hot Irish man. They kind of disappeared over the weekend.
5. Gerard Butler is giving dancing lessons in Kilkenny

I'm not kidding. And he thinks I'm pretty. I have video proof!
6. Irish always look good when they're dancing

And that makes me very jealous. Let's be honest: We Germans can't compete with Irish folk music and dancing.
7. To book an early flight after St. Patrick's weekend in Dublin is probably one of the most stupid things one can do

It's not just that you definitely won't get enough sleep. From check in to the gate at Dublin airport it takes around 1.5h!! Sometimes I wish every airport would be Tegel.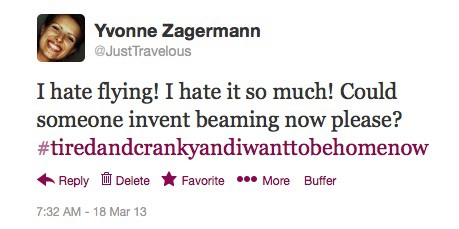 7 1/2. I have to go back to Ireland

But I already knew this before that weekend.
How did you celebrate St. Patrick's Day and what should I do and see during my next trip to Ireland?
Disclaimer: I was invited on this trip by Tourism Ireland.