Mövenpick Hotel in Berlin – Hotel Review and Video
I like hotels. Most of them. I've never kept count of it, but I would guess I've slept in about 300, maybe 400, maybe even 500 different hotels so far. At least it feels like that many. The best thing about hotels for me is that I can watch TV from bed. I love that. And taking a bath. Why? Because I have no TV in my bedroom at home and no bathtub in my bathroom. Is there anything better than snuggling under the clean sheets of a newly made bed after taking a bath and then watching TV? Not really, right?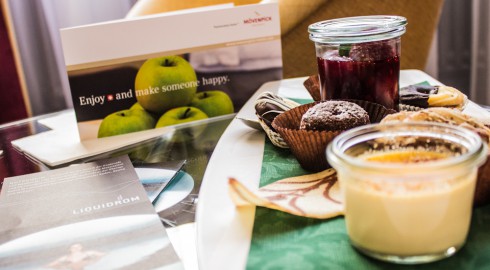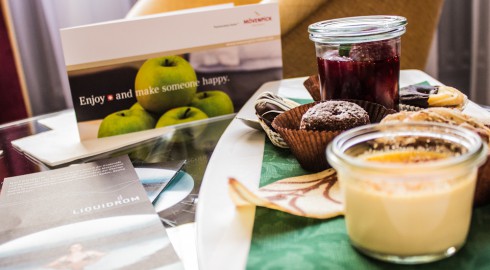 That was exactly what I needed after my three weeks Mongolian adventure. And as I can't have this at home I was super happy to stay one night in the Mövenpick hotel in Berlin. But the first thing I did after checking in was going to the Liquidrom, a self called relaxation temple, but that's exactly what it is. It's right around the corner from the Mövenpick hotel; if you go around the other corner you're at Potsdamer Platz. I'm not a sauna fan, but I enjoyed the saltwater pool in the darkened room with under water music.
Right in time for dinner I was back at the hotel in a fluffy, deeply relaxed mood. One tip: never wear tight clothes for dinner here. Can be dangerous! Because the food here is really really good. Good plain cooking combined with creative dishes. (Just imagine me miming the face of the food critic in "Ratatouille" right now)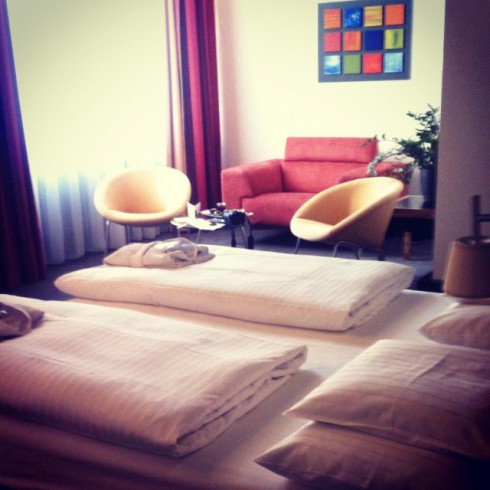 But now back to the important stuff (before the food fest continues): the bed. It's so comfortable that I fell asleep before the murderer was revealed in the crime show I was watching. But I really enjoyed the luxury of a newly made, fresh and clean bed after three weeks in Mongolia, where I've mostly slept in tents.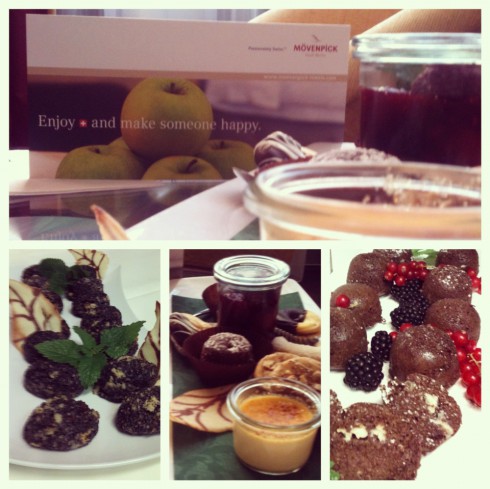 After a savoury breakfast I was invited to have a look in the in-house patisserie. Pastry chef Frank Scheible actually wanted to teach me something. But I had to disappoint him, as cooking and backing and kitchens and stuff is just not my thing. But I can watch. AND try stuff. And that's what I've did. A LOT.
You want to see more? Here's the video:
Note: This campaign is brought to you by iambassador and is sponsored by Mövenpick Hotels. I maintain full editorial control of the content published on this blog. Some links are affiliate links.