ITB Berlin 2012 – The Rise of the Travel Blogger
ITB 2012 in Berlin was very exciting. Over 120 travel bloggers from all over the world were registered and they were the (not so) secret stars at ITB. For me personally ITB was a huge success. While the overall reaction last year was a weary smile when I mentioned my travel blog. This year I wasn't only followed by a German camera crew for the evening news, I also was offered a lot of cool projects and new cooperation. More about this soon. Besides this it was good to see so many familiar and new faces and spend a great time together. All in all it was a very successful ITB.
But what do others think of it? The Organizer, the PR people, other bloggers and journalists? I asked some of them two questions and got some interesting answers.
—————————————————————————————————————————-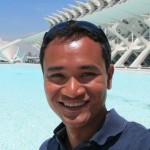 KEITH JENKINS travel blogger www.velvetescape.com and co-founder of Global Bloggers Network
Do you think ITB did improve the role of the travel bloggers?
KJ: I'm convinced that ITB Berlin 2012 will remain etched in many minds as the event that firmly placed travel blogging on the map. WTM London made a small step last year by bringing in bloggers (myself included) to speak about blogging and social media. ITB took it to a whole new level by creating a special blogger program! The program that ITB created was the perfect platform for the industry to get to know and understand travel blogging and for the bloggers to learn more about the tourism industry. Bloggers have worked so hard to become professionals at what they do. From the enthusiastic response I received from DMO's, PR's and many others I spoke to, I can say that they're taking travel bloggers very seriously, thanks to ITB Berlin 2012's special spotlight on bloggers!
What was your personal experience?
KJ: The first hint of the serious interest in travel bloggers was at the travel tweetup which Melvin Boecher (@traveldudes) and I co-hosted. Around 60 people showed up. There were of course many bloggers but also DMO's, PR's and the founders of the two largest travel blogging conferences: TBU and TBEX/Blogworld. Then the Global Brand Marketing Manager for DoubleTree/Hilton showed up and later, the CEO of Oman Air (thank you Yvonne for the kind introduction)! In the following days, it seemed like everyone wanted to meet and chat with the small contingent of bloggers at ITB. I talked with various DMOs and tour operators and they were only interested in one thing: how can we work together? That just blew me away!
What really impressed me was ITB's commitment to the blogger program. My experience at WTM London 2011 is a good example – we were allotted a room big enough for 60 people for our panel discussion (while more than 150 people tried to get in). ITB gave the bloggers their biggest stage and I had the huge honour of delivering the keynote to 400+ people in the hall.
One thing is absolutely clear: in the years to come, bloggers will look back at ITB Berlin 2012 as a milestone, an event that changed the face of travel blogging.
—————————————————————————————————————————-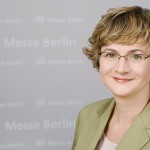 ASTRID EHRING Press and Public Relations ITB
Did ITB change the role of the travel bloggers?
AE: This year ITB Berlin provided numerous discussion forums for bloggers and blogs which attracted enormous interests from trade visitors. In our view the industry was very eager for information. Attendance at the eTravel World lectures, for example, was so high that there were not enough seats for those present . On day three the bloggers at the event definitively took centre stage. The discussion round entitled "New kids on the blog – how destinations can succeed in the blogosphere" was the best-attended of the day. ITB Berlin 2012 clearly showed the travel industry how important bloggers are and how to work together successfully. The events emphasised how important travel bloggers are to the travel industry. They helped provide trade visitors and exhibitors with a closer insight into the professional work of bloggers. Thus ITB Berlin did not change the role of bloggers but instead people's view of that role.
How will ITB work with travel bloggers in the future?
AE: We had many interesting meetings with bloggers at ITB Berlin 2012 and collected ideas on how to further expand our programme. We will definitely continue our involvement. ITB Berlin is the world's leading travel trade show and of course we would like to be the number one for an exchange of views within the international travel blogging community and its members. That is why we aim to provide the topics and be the right people to facilitate contacts and an exchange of views. We are always open to ideas and suggestions and welcome input to our Xing group or our LinkedIn-Group.
—————————————————————————————————————————-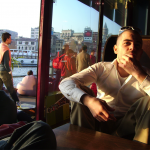 MATTHIAS SCHEFFELMEIER Co-founder and Communication Director of pocketvillage
Pocketvillage played an important role, organizing events for travel bloggers at ITB 2012. How did this come about?
MS: We've been involved with travel bloggers even from before launching the travel startup pocketvillage and just really enjoy being part of the community a lot! It's a lot of fun! When Juliane Gäbler and Astrid Ehring from ITB Berlin approached us to discuss with us how to systematically involve bloggers at ITB Berlin 2012 we were immediately excited about the idea – and it all just kept becoming bigger and bigger from there.
In comparison to ITB 2011 this year's ITB was a huge leap for the travel blogger scene. What do you think will happen at ITB 2013?
MS: We believe the time when travel bloggers were seen as the 'crazy misfits' with no added value to the travel industry are over, once and for all. It will become more and more normal in 2013 to sit down with tourism boards and travel brands to discuss blog trips with bloggers, involve them in panel discussions, consult them, closely follow their blogs etc. etc. Seriously, how can any – just as an example – destination marketing responsible NOT get involved with travel bloggers after seeing the success of the '#InCostaBrava' blog campaign (the presentation of that project, by the way, was my favorite 30 minutes of all ITB Berlin 2012). 2013 will bring even more professional approaches to the travel blogoshpere – let's all make sure it doesn't loose its authenticity along the way!
—————————————————————————————————————————-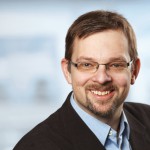 DIRK ROGL Deputy Editor-In-Chief fvw (trade magazine for tourism and business travel)
Where do you see the future of travel bloggers in comparison to traditional travel journalists?
DR: In the end it´s all about quality and relevance of the topic. The channel doesn't matter so much. Blogging nowadays might be a bit more authentic and speedy, journalistic writing a bit more neutral and professional. But both sides are growing together. Good journalists have to be trained in all kinds of social media. And good bloggers should have a solid knowledge in the basics of journalism. And that's what happens at the moment. Finally there might be no real travel bloggers and journalists any more. What we need are real experts in their fields, serving their readers, users, friends and followers on all channels with relevant content.
Did your opinion about this topic change because of ITB Berlin 2012?
DR: Nothing at all. But I suppose those kind of colleagues, either blogger or journalists, who think they are the center of the huge travel world, should rethink quickly. 😉
—————————————————————————————————————————-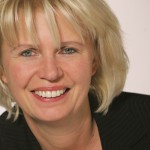 UTE HOPFENGÄRTNER Director Wilde und Partner Public Relations GmbH
Wilde und Partner did a lot for travel bloggers at ITB Berlin 2012 and arranged communication possibilities with the travel industry. How did this pay off?
UH: This year's ITB has shown that travel bloggers are now arrived in the travel industry – or perhaps rather the reverse. We have a close relationship with travel bloggers not only in conversation but in constant contact and had already organized last year a very successful first blogger-trip to the Emilia-Romagna, which is a client of our agency. Our international "Blogger Meet-Up" at our stand during ITB and the ITB media summit, dedicated to the subject "does travel blogger change the media landscape" got great support and recognition – and was able to show many tourism professionals that blogging is already an important part of communication. Especially the travel industry needs quick, authentic information and it is essential to have the best contacts.
Will this change cooperation with travel bloggers in the future?
UH: For our daily business, blogging has become a part of our corporate philosophy and an important part in our social media communications and we see that cooperation is becoming more and more professional – I think all our employees are good sparring partners for travel bloggers. Even within our clients the interest in travel blogging is increasing – and also the know-how is increasing, which is a very important point. We are convinced that travel bloggers are taking more and more importance within the travel industry. We just have our agency blog launched (newsroom.wilde.de) and know from our own experience that it is a long way to go from an online diary to a professional blog.
—————————————————————————————————————————-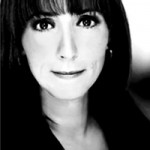 ANGELIKA SCHWAFF Head of International Communication Germanwings and Travel Blogger at ichweisswo.blogspot.com
Did ITB Berlin 2012 change the role of the travel bloggers?
AS: The ITB Berlin 2012 has set significant trends for the German travel industry. For the first time travel bloggers were able to register for the show – a clear sign that the industry has recognized the current and unstoppable development. On the numerous events that have been organized for travel bloggers and also on the panels at ITB Congress quickly a clear picture of the phenomenon "travel blog" emerged. The industry may have had an idea about travel bloggers but it was mostly vague. After ITB, the industry should have an idea about what travel bloggers can achieve and how multi-faceted they are. Professional bloggers act as a pro, and will and can not offer benefits without a good and valuable consideration.
What were your personal experiences at ITB from your travel blogger and PR point of view?
AS: My personal experiences are stamped with the word "finally". On the opening day of ITB, I had organised a meeting between Tourism-PR colleagues and travel bloggers who actually live in Germany to bring both sides to the table to raise questions openly and clarify issues directly. The meeting was a resounding success. Throughout the ITB everyone talked about travel blogging, I have never seen a trend developing so quickly at ITB. The cherry on the icing for me was the panel on Friday, at 14:45h that I joined with other bloggers, a time when visitors might have other things on their mind than listening to discussions, but the venue was packed. That really surprised me in my dual role and encouraged me to realise that we are all on the right track.
—————————————————————————————————————————-
Have you been to ITB Berlin 2012? What did you think about it? Where do you see the future of travel blogging?