The Ghosts of Emilia-Romagna
A castle without a ghost is like Italy without pasta. Not possible. BUT: not every pasta tastes good. If I cook pasta most people say in an (horrible) fast way: "BASTA". Same with ghosts. The stories. If they are too lame or too spicy I really don't care. But if they are served with a lot of love and real history I can't get enough of them. When I was travelling in Emilia-Romagna – honestly – a cold shiver run down my back, several times. And some nights I waited for a ghost to come over. And then I even would have cooked pasta.
If you also like a good ghost story check out these three castles in the scenic Emilia-Romagna.
Castello di Bardi
The ghost story within these walls is about a tragic love story. Solesta, the lord's daughter, was in love with Moroello, the commander of the forces. But her father had promised her to someone else. But this wasn't the tragic of this story. Moroello set out to wage war. And Solesta was searching the horizon for his return every day. Some day she saw some cavaliers but she thought they would be enemies on their way to conquer the castle after their victory over Moroello. As she thought her beloved would be dead she fell to her death. Stupid thing: it was Moreollo who lead the cavaliers. Neither dead nor defeated. So what happened after he heard that the queen of his heart was dead? Sure: he killed himself in Romeo-like manner.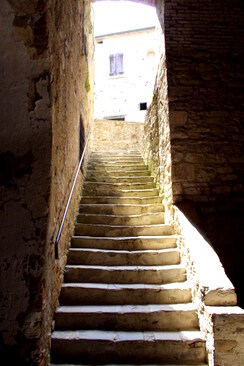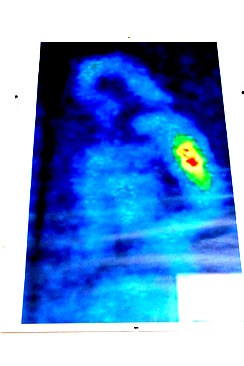 Fear factor: parapsychologists took a picture of Moroello which you can see in one of the rooms.
Facts: Castello di Bardi is located in the village Bardi, about 60 kilometers from Parma. I liked the torture chamber in this stronghold most, remarkable as it's right next to the former kitchen.
Antico Borgo di Tabiano Castello
Ok, there's no REAL ghost story here. But stories of sounds of a violin, which waken the castle residents during night. And stories of clamour and clang, sounding from the former battle field next to the castle. I didn't hear it. Neither nor. But I got the creeps, at least in the first night I stayed here. I heard screams, supernatural screams. Like from another world, a fairy world. At some point I didn't hear anything anymore. But then in the morning the screams did awake me. A ghost? At this time of the day? Nope, it wasn't a ghost, even though you hardly can catch this creature – like a ghost. It was the in-castle peacock.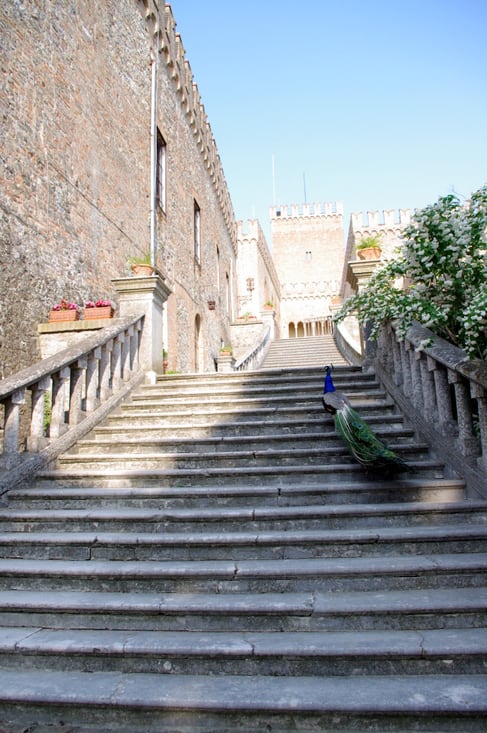 Fear factor: ok, it's the lowest of all three castles. But you can stay here for the night and in a reeeeeeeally romantic way.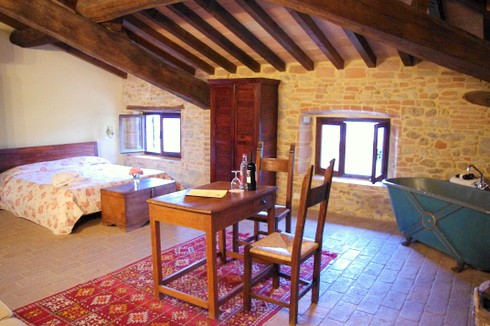 Facts: Tabiano Castle was built on the ruins of a Roman settlement. 2007 they rebuilt most parts of the castle to a hotel. Super romantic: the rooms. Super Italian: the restaurant.
Castello di Gropparello
I have to admit I envy Gianfranco Gibelli, a lot. Not because he's living in a castle. Ok, maybe a bit. But actually I envy him because he did see a ghost. The ghost of Rosania Fulgosio. She was 17 when her own husband mured her – alive. No one knows where exactly. But Gibelli is certain that she's buried in a corner of the patio. But why did Rosania's husband kill her? Well, for sure it was because of jealousy. Cause Rosania was in love with the dashing army commander Lancillotto.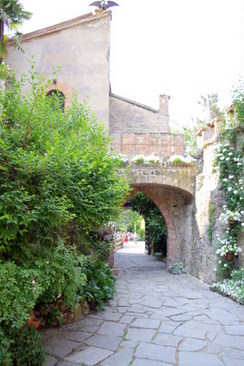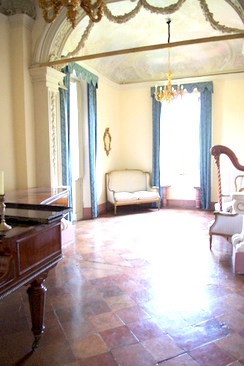 Fear factor: The body of Rosania still is buried somewhere here. And when the lord of a castle himself tells you that he saw her ghost, and about all the other people who did, you really do believe him.
Facts: Built during 8th century you really can travel through time in Castello di Gropparello nowadays. Not only in the castle but also in the surrounding fairy tale wood they bring history back to life from March till November. And in the rustic restaurant you're not just eating you're feasting.
You'll find more pictures from my trip to Emilia-Romagna here.