The things I leave behind while travelling
Sometimes my suitcase is to heavy, my backpack too full or my shopping desire too strong. And then, then I leave things behind. A shirt here, a scarf there. A pant there, a skirt somewhere else. Sometimes I give the things away, sometimes (when things are over and done with) I throw them away, sometimes I just leave them in the room. Sometimes I wonder what happen with these things. Will a maid take them? Will they just throw them away? Will someone be happy about it? Or just think: ohhh, the girl forgot something?
I also left some things behind on my last trip. For example these shoes. But these shoes do have a story. And I do want to tell you this story now…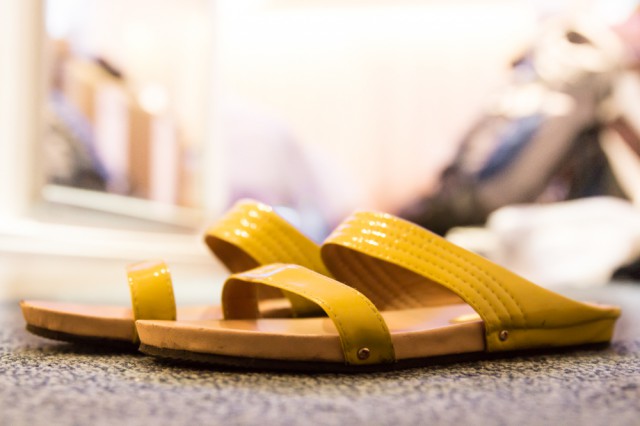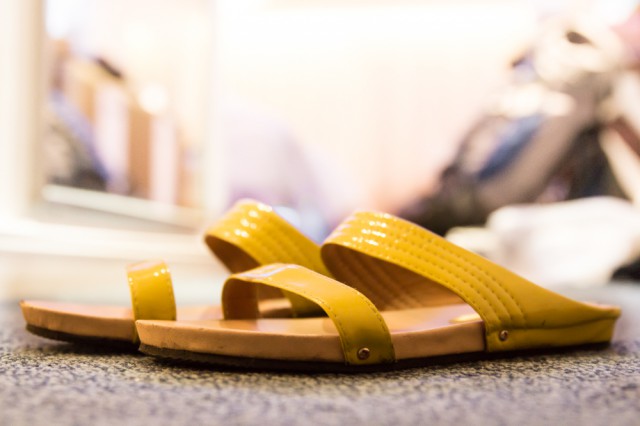 There's one thing I only do in Thailand and nowhere else. Manicure and pedicure. On the one hand as it's so cheap there. On the other hand (and both feet) as it's only there I take time for stuff like this. I just love it to sit there for one hour and someone else is making me a bit prettier. And I just love to discover new pretty nail polishes. BUT it happens often that I ruin my nails in the very next second. Be it because I rummage around in my backpack or that I'm just putting on the wrong shoes.
Some days ago I was sitting in Bangkok, last manicure and pedicure before our flight back home. My nails looked oh so pretty and I wanted to put my shoes on. Damn, I had the wrong shoes with me. The ones which are oh so comfy but will ruin for sure every pedicure. These…
Ok, what can I do now? Walk barefoot to the hotel or put them on oh so carefully? The Thai woman, who just spend one hour to get my nails done, looks defiantly at me. "WRONG SHOES!" Oh my, jep, she's angry now. "Wait!" Ok, I sit down again. And then she comes back with these acidic yellow shoes. "Take!" "Ok, I will bring them back later." "No, they are yours now. Its fine."
Just like this she gave me some shoes as a gift so I don't ruin my pedicure. Just like this.
I wonder who's shoes these are? Did someone leave them there? Or are they her shoes and she just doesn't like them anymore? I don't know.
But as my backpack was already way to full (yes, I was shopping at Chatuchak market) I had to leave them behind. But I really would love to know what happend to them. But I will never know.
Do you leave stuff behind when travelling? Any cool stories to share?