This one time I've been to Bagan and it really really sucked
Bagan in Myanmar has always been a dream of me. I can't even remember how long I've been dreaming of travelling to Myanmar one day, to Burma. To BAGAN. To see the pagodas, stand there in quiet and suck in all the beauty. I wanted it to be one of these very rare magic moments in life. One of these moments you'll always remember. I wanted it to be as in the movies. Or at least as on those breathtaking cheesy pictures you see of Bagan ALL THE TIME.
And then I'm standing there, nearly crying. Nearly stamping my foot like a little child. Nothing but really NOTHING is like I thought it would be. This can't be. Somehow. Somewhere. What if I turn around? Nothing. It just doesn't touch me. It just doesn't look the way I imagined it. And it doesn't feel that way.

What's wrong with you?? The picture really looks good?!! Yes, you're right. When I'm looking at the pictures now I also think it was kind of beautiful. But it just didn't feel like that back then.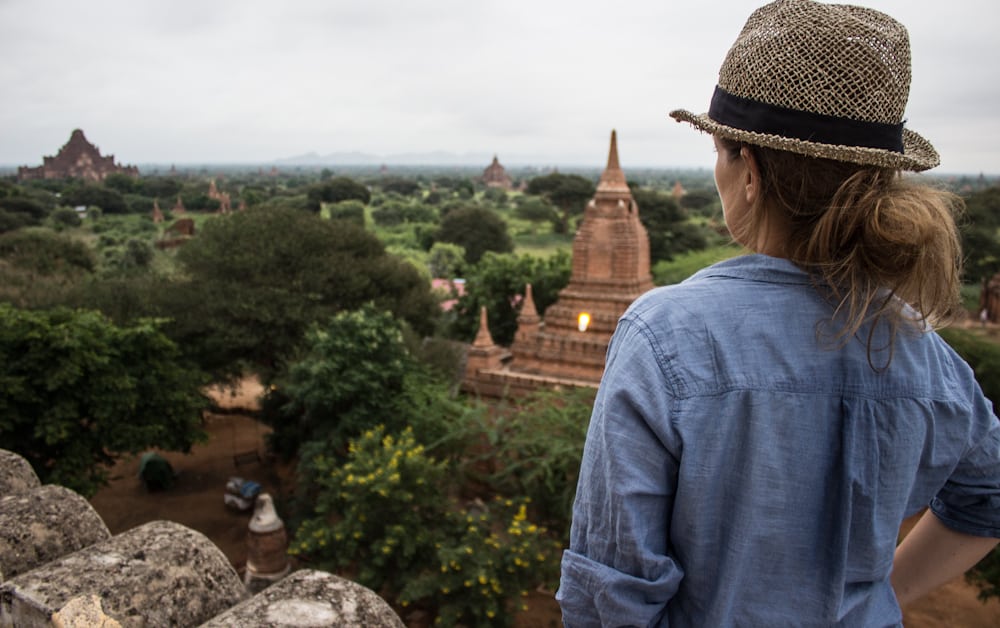 Ok, maybe it was because of the weather. It rained for the whole two days I was staying in Bagan. No romantic sunset, no mythical sunrise. But I've tried. I've tried really hard. I got up at half past four in the morning, took my rented bike in the pouring rain and got completely lost. I never imagined Bagan to be so huge.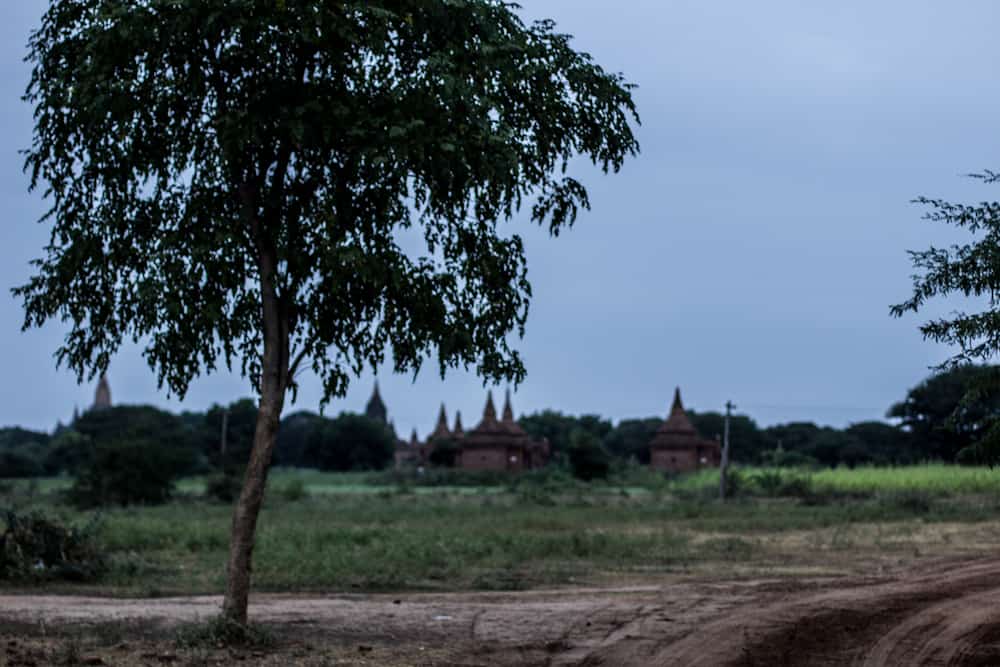 I didn't stop. Somewhere. Somehow. Maybe over there? Armed with a screenshot of a picture my friend Sebastian from Offthepath took of Bagan I was searching for the ultimate view. Stopped at every souvenir seller to check out the postcards. IT MUST LOOK LIKE I ALWAYS THOUGHT IT WOULD DO. SOMEWHERE.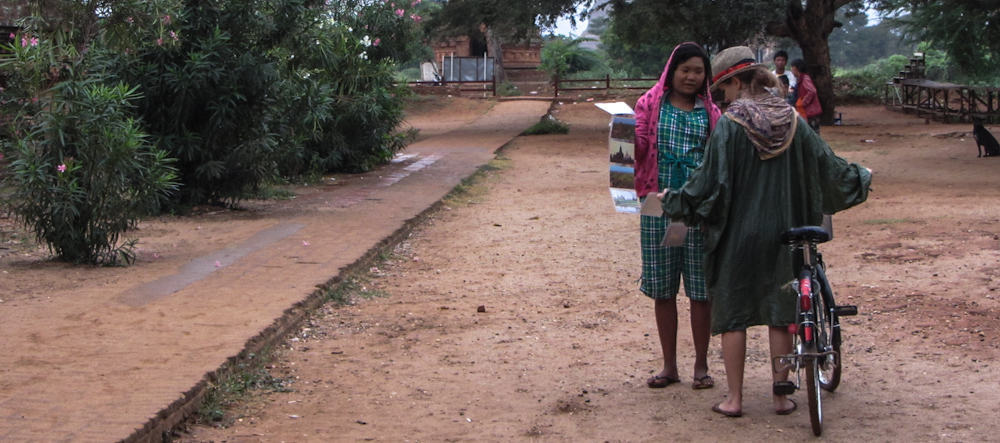 Nothing.

Not what I was looking for.
No sunset, no sunrise, no wafts of mist. But it wasn't only the weather. It also sucked because of all the tourists. Yes, you can't spot them on the pictures, but they are everywhere. In masses. Yes, masses. And it was just Bagan itself that sucked. Maybe because my expectations were way too high. And sometimes if you hope for too much, if you think this will be awesomesauce. Then it just sucks. Kind of the way New Year's Eve often sucks.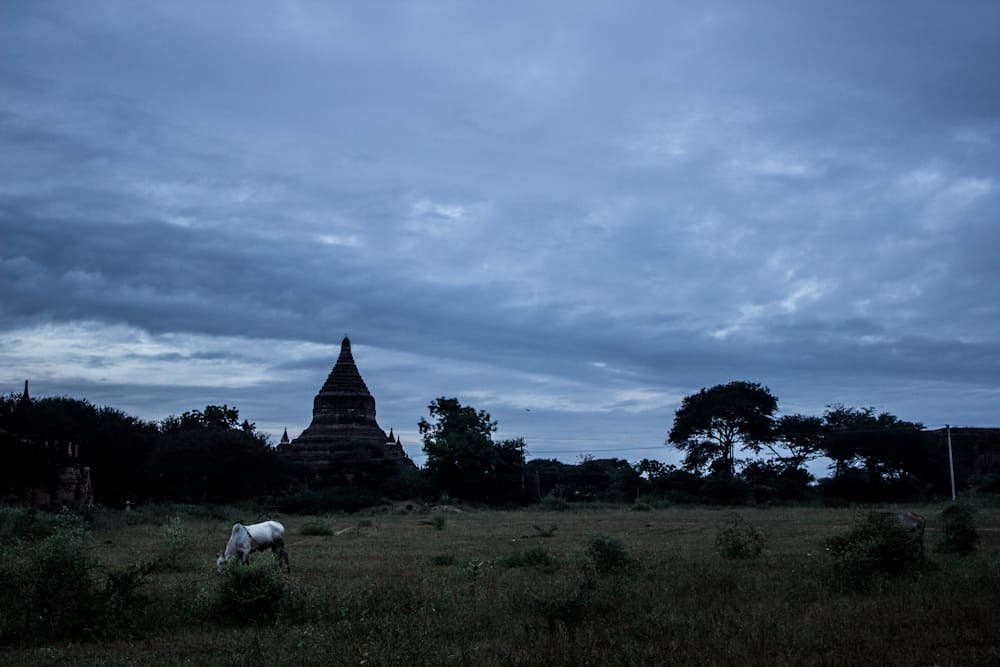 But I have to admit there was one thing I really liked about Bagan. But this wasn't because of Bagan but because of Myanmar, of Burma itself. The people here are incredibly great. (Not all of them but more about this soon.) They are heartful, open, interested, helpful, passionate and just there when you need them. Like this one time I had a flat tire (which I didn't even notice). Then someone is driving next to you and says: "Hey, you have a flat tire. If you have five minutes I will repair it for you."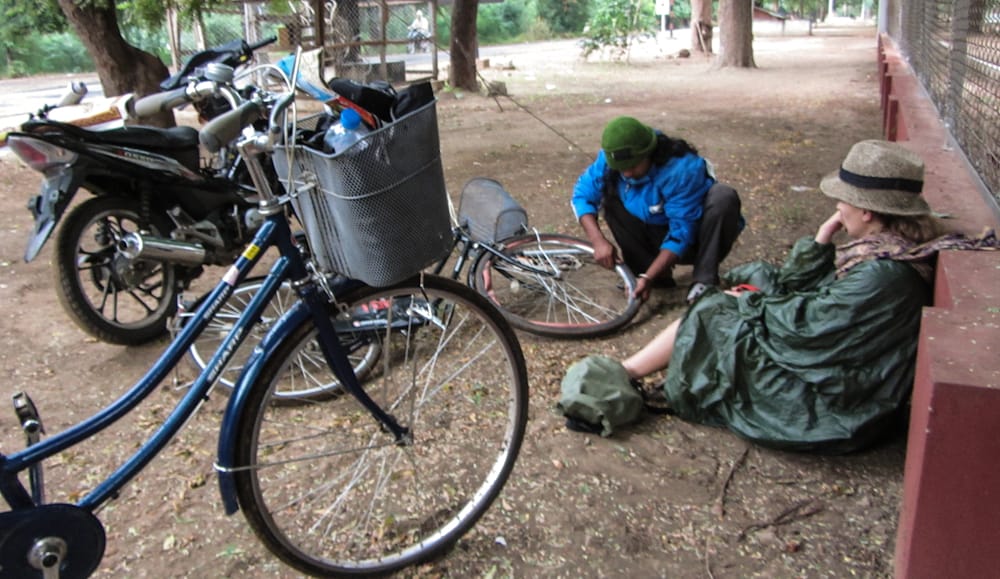 And while some of them are watching TV in temples, others are completely devoted to their religion.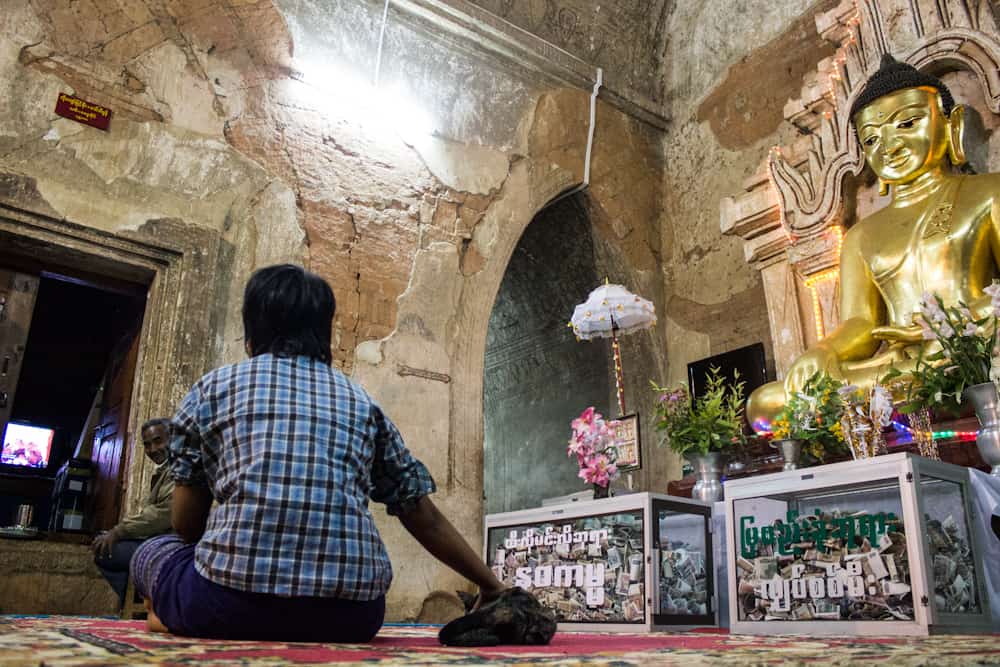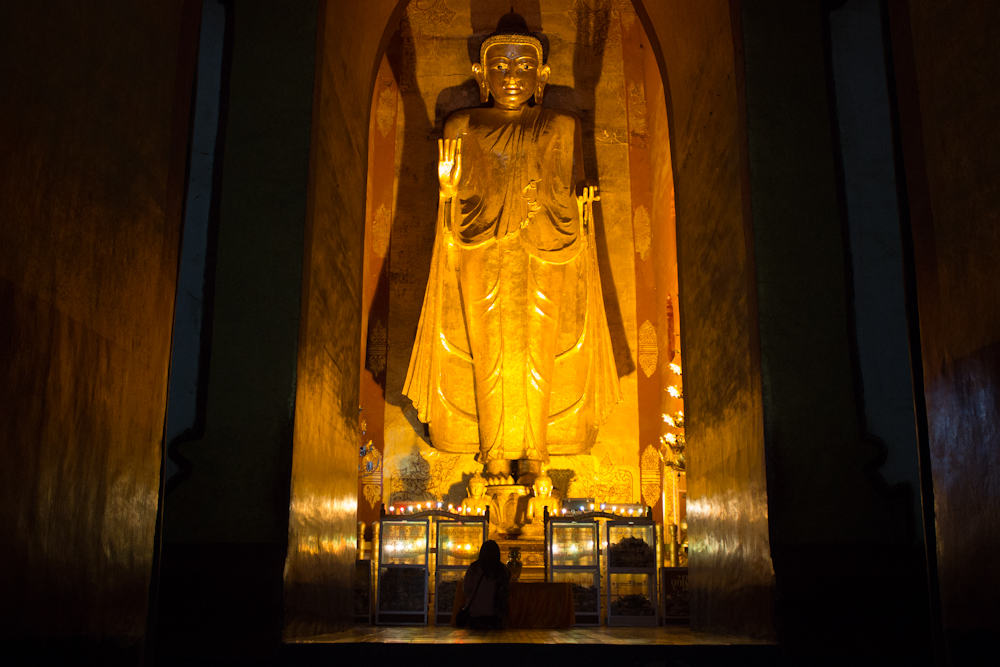 The people I've met in Bagan kind of made Bagan a better place. But Bagan itself with its temples and pagodas and the "once in a lifetime thing" really really sucked. Maybe it was all my fault. Maybe it was well deserved punishment for lying to a monk in Yangon. Maybe. Who knows.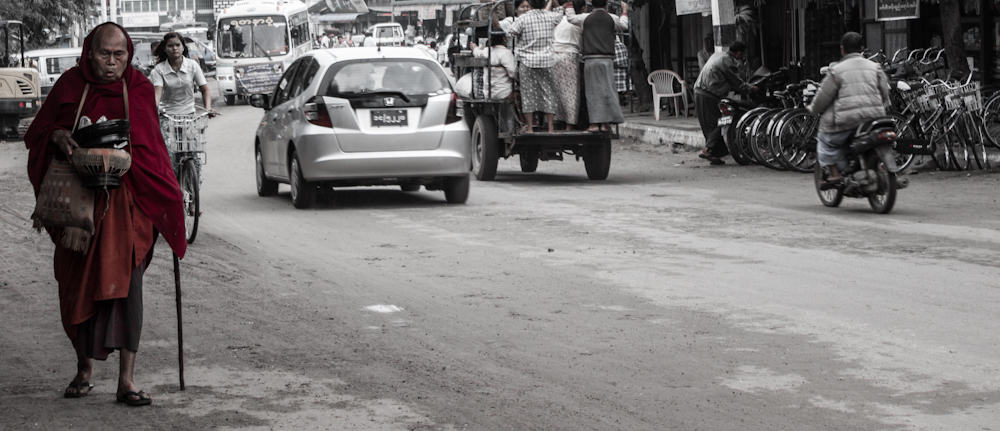 Have you been to Bagan, Myanmar (Burma)? Or have you been disappointed by another place from your bucket list?
Thinking about travelling to Myanmar (Burma)? Then you should read this: All you need to know when travelling to Myanmar (Burma)