Travel Bloggers and ITB in Berlin – An Interview with David Ruetz, Head of ITB
This years ITB, the international tourism trade show in Berlin will be from 7th March untill 11th March. While last year only few travel bloggers attended ITB, it's seems like this year travel bloggers are the most wanted people at ITB. What changed? What about cooperations between travel bloggers and travel industry and how should you prepare yourself as a travel blogger if you're planning to attend ITB? I asked David Ruetz, Head of ITB.
What can travel bloggers expect at this year's ITB Berlin? What has changed since last year's event?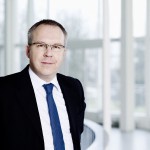 For the first time, ITB Berlin 2012 welcomes bloggers from around the world to a special event and provides them with an overview of topics of particular relevance to them at the world's largest travel trade show. We want bloggers to feel at home on the exhibition grounds and so, in collaboration with the organiser of Berlin's "Travel Massive" and the sponsor visitBerlin, we are inviting them to the Palais am Funkturm on 6 March at 5 p.m., where they will be welcomed by Travel Massive Worldwide, pocketvillage.com, visitBerlin und the management of ITB Berlin. Here, in a relaxed atmosphere and with free drinks, they can network with startups, travel brand members and travel enthusiasts. Naturally we have also prepared a guide to ITB Berlin with a clear overview of all the events of particular interest to bloggers. Be it destinations, technology, apps or the latest marketing channels, the right events and exhibitors relevant to all the latest topics can be found at ITB Berlin.
Are there special events exclusively for bloggers? What other events might be of interest to bloggers?
There is a whole range of outstanding events, a list of which can be found at www.itb-berlin.de/blogger. The New Media Summit, which will be taking place at the eTravel World on Thursday, 8 March at 10.30 a.m. is a special event for bloggers. There are two other events we can particularly recommend to them: this year a one-hour discussion round on the subject of blogging at destinations will be taking place at the eTravel World. Taking as their slogan "New kids on the blog – how destinations can succeed in the blogosphere" tourist boards and bloggers will be discussing in what way and to what degree travel bloggers can successfully market destinations. Taking part in the discussion will be Reine Gammoh of Visit Jordan and blogger Keith Jenkins, who have jointly realised the iAmbassador project for Jordan. Michael Buller, chairman of Internet-Reisevertrieb e.V. (VIR) will moderate the debate. On 9 March, in the afternoon, bloggers at the ITB Media Summit will be discussing how their work has changed the traditional media landscape.
Has the way that travel bloggers and the travel industry cooperate changed over the past year?How might this develop in the future?
We have registered a huge leap in interest by bloggers. Following the launch of the Social Media Lounge at ITB Berlin 2009 the topic of social media has really taken off. In 2010 we combined the topics of mobile and social media at the eTravel World, and there too the response was huge. We have now reached the point at which everybody has realised what this is about and what can be achieved by exploiting social media. That is why the industry is now looking for firm partnerships or is organising press trips for bloggers. We are in the honeymoon phase, so to speak. How this relationship evolves in the long term we will only know when it all becomes routine and normal again.
How important are travel bloggers for travel shows such as ITB?
Travel bloggers are very important to us. An event such as ITB Berlin with the large-scale media attention that it attracts needs these young, new voices in the industry. Above all it is an ideal platform where interested parties can meet each other.
How should travel bloggers prepare for ITB?
Hopefully, the PDF file entitled "Recommended for Bloggers", which can be downloaded at www.itb-berlin.com/blogger, will make it easier for you to find your way around. However, you must first obtain accreditation for the show. This can be done online at www.itb-berlin.de/presse. All you need to do is upload proof of your blogging activities. Unfortunately, you many not simply send us a link. We need a brief description of your blogging activities and who your readership is. We are not trying to discourage you, but simply want to prevent amateur writers obtaining a free ticket to ITB Berlin. I also recommend that prior to visiting the show bloggers decide exactly who to meet and to make appointments beforehand. Getting around at an event covering 160,000 square metres in 26 halls requires good planning. The best thing is to take five minutes to upload your personal profile in the ITB Networking section. This is where ITB tourism experts communicate and where any trade visitor can find any exhibitor as well as the latest product information. Exhibitors should also download the latest 'ITB Mobile Guide' app to their mobile phone, which makes it easier to find one's way around on the grounds. They should also take part in evening receptions, events at the convention and make use of other networking opportunities, such as informal conversations in the bus shuttle to the hotel. No other place lets you meet the whole world in one place in a single day.
—-
I'm really looking forward to ITB, seems like it will be very interesting this year. Are you attending?