On Morocco, dusty streets and moments between strangers
I was on my way to Chefchaouen, Morocco. I already had this feeling that I somehow was driving the wrong way. I saw a sign that read Chefchaouen a while ago, it pointed in the other direction my GPS told me to go. At one point it told me to turn left, to leave the highway. I thought, maybe that's a short cut. It wasn't. I had no idea where I was heading to. I was just following that voice on my phone.
It lead me through the mountains. It took me a while to realize that this would take way longer than I thought. It was beautiful. I embraced it, some of the most magical moments in my life happened when plans changed.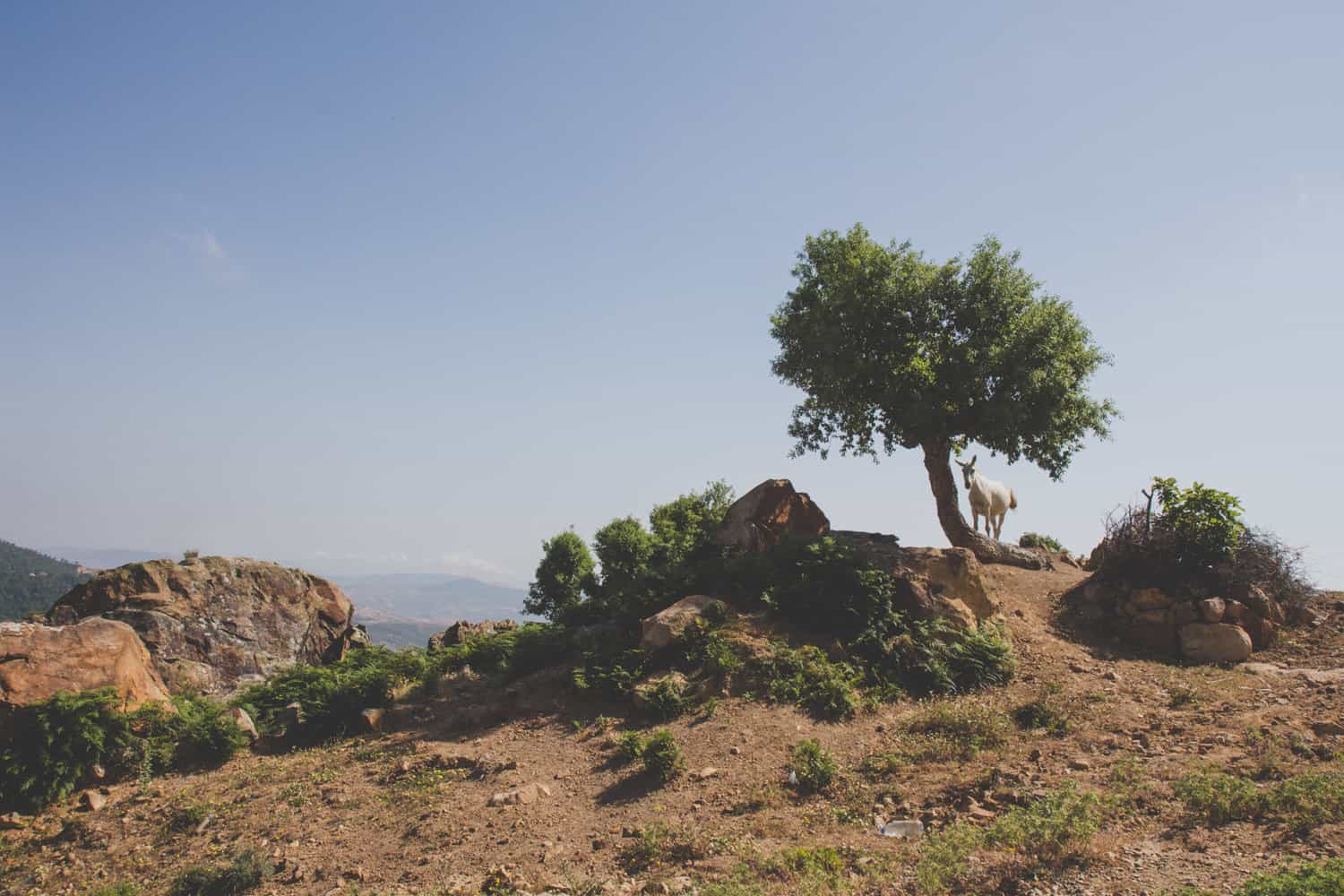 I made some calls and made sure the guide who was waiting for me in Chefchaouen knew that I was running late.
I enjoyed driving on these streets. The views were breathtaking and it reminded me of my trip to Scotland when I felt this inner bliss.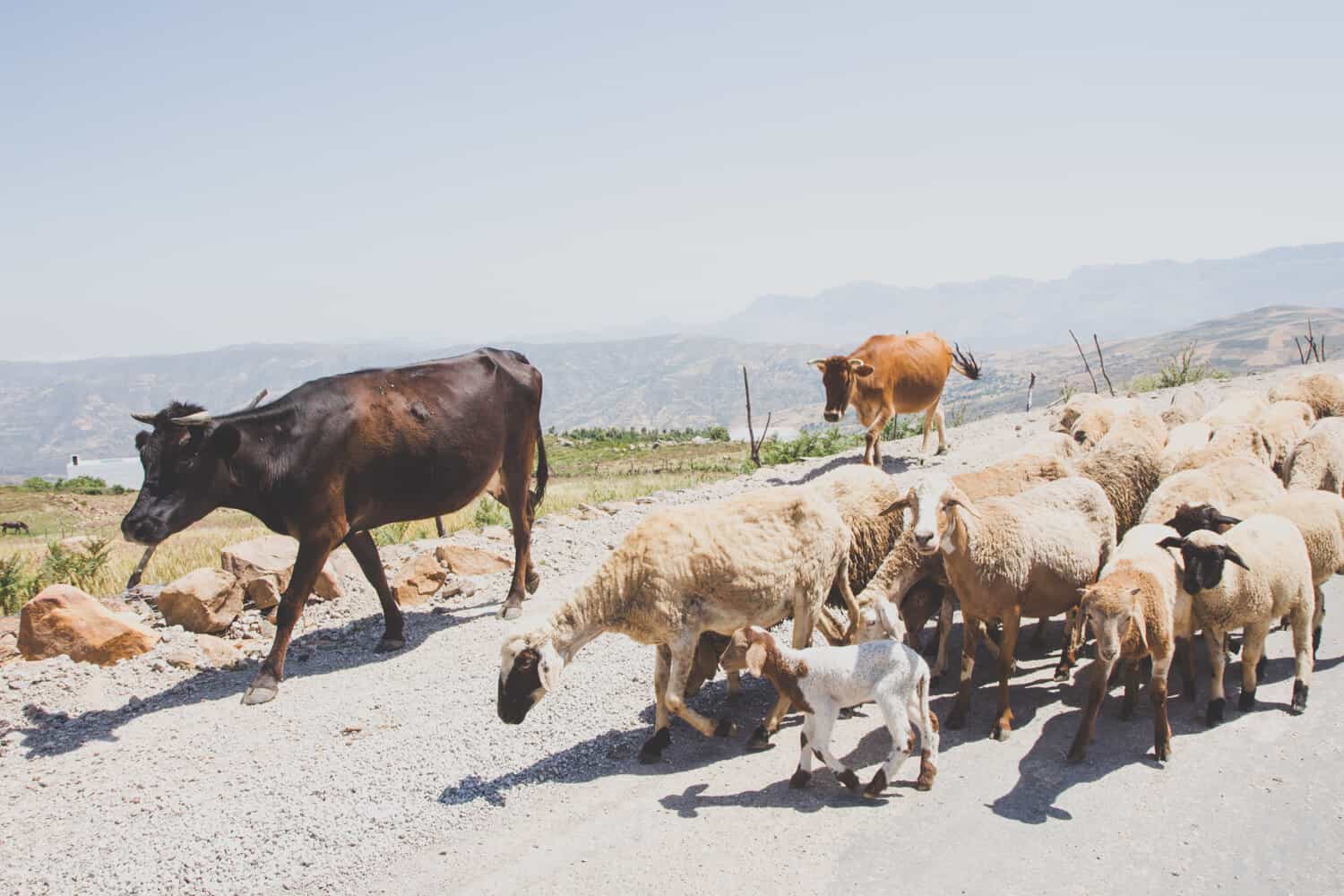 I saw an old couple sitting next to the street, the man stood up and signaled me to stop. They spoke Arabic, I understood that they needed a ride, so I gladly offered it to them. The man put two heavy bags in the trunk. I remember how I wondered what might be in there and how he'd been carrying them before. The woman sat on the seat next to me and gave me a hug and a kiss. I felt how glad she was that I gave them a ride. I have no idea how long they were sitting there in the heat.
I saw that I was really really late now and so I called my contact at the Moroccan tourism board, Layla, again and asked her also to translate for me, as I wasn't sure where the old couple needed to go and if I was heading in the right direction.
While they spoke I only understood the word Chefchaouen. I remember how I thought how harsh Arabic sometimes sounds and how people say the same about German. While both languages are actually really poetic with their words.
Layla said, that where they want to go is on my way and that they want to invite me for a second breakfast to their home. And for a second I saw myself sitting there. Drinking 6 glasses of mint tea as that's how often they will give me more tea. My guide Said from Tangier said, in Morocco, they won't ask you if you want more tea, they'll ask if you like it and when you say yes, they'll give you more. Until there's no tea left.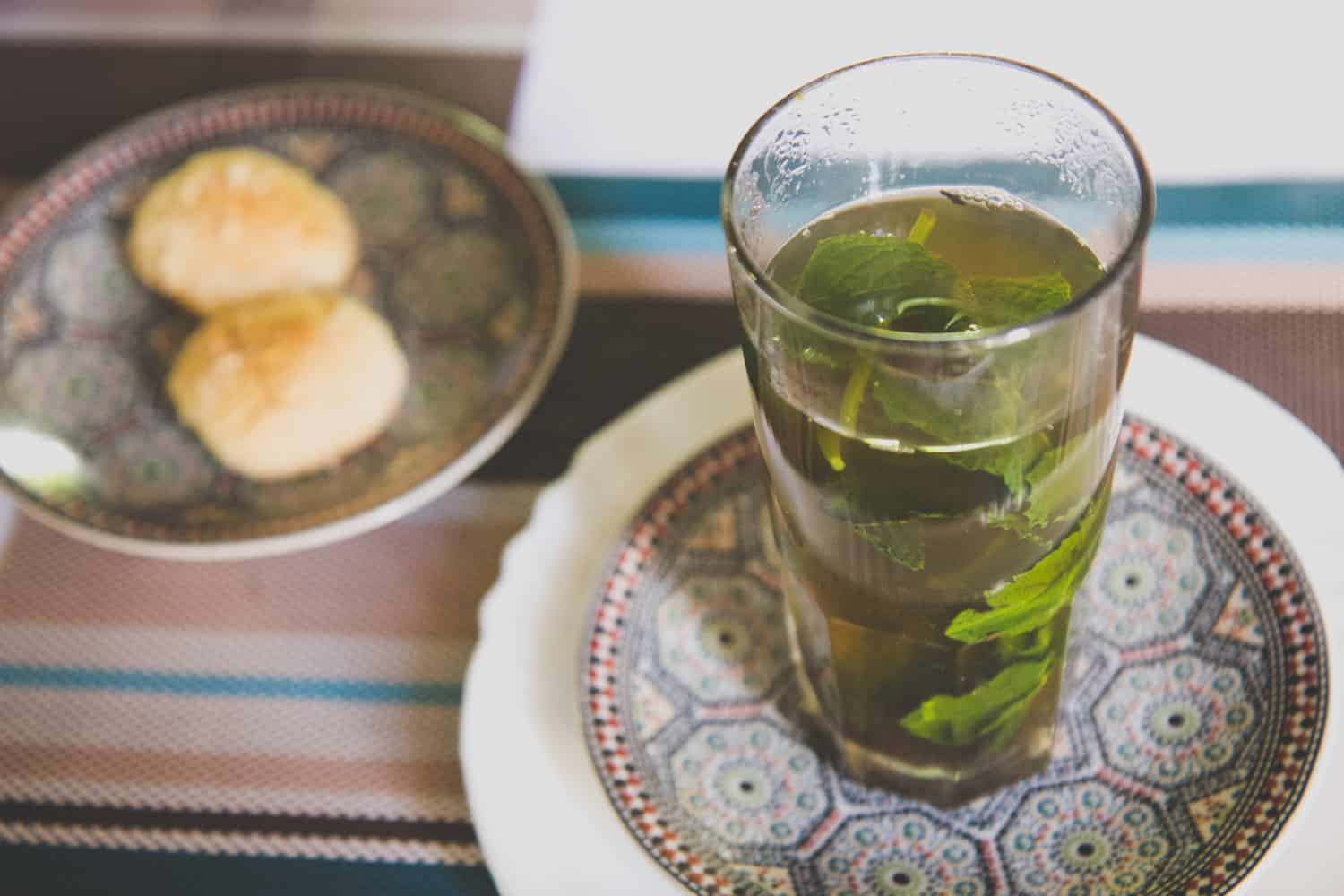 But Layla already told them that I had no time. And yes, she was right. I felt a bit sad to decline their offer but there was no other option. Unless there was, but I didn't find out about that until I got to Chefchaouen.
Layla also said that they gave me their highest blessings. For love and health and all I need. And I told Layla to wish them the same from me. I looked at the woman and I felt that she knew what I said. She caressed my hair.
When we got to a small village they told me to stop. The woman gave me hundreds of kisses and hugged me and gave me so much love I nearly cried. A guy came around the corner with a barrow. He might have been 20, maybe younger, I understood that he was their son.
The man gave me his number and told me to come to visit them when I'm back. I wasn't sure if he understood that this could take years. The woman gave me half a loaf of bread. I had to accept it, although I would later throw it away when it was already hard when I dropped off the rental car at the airport a few days later.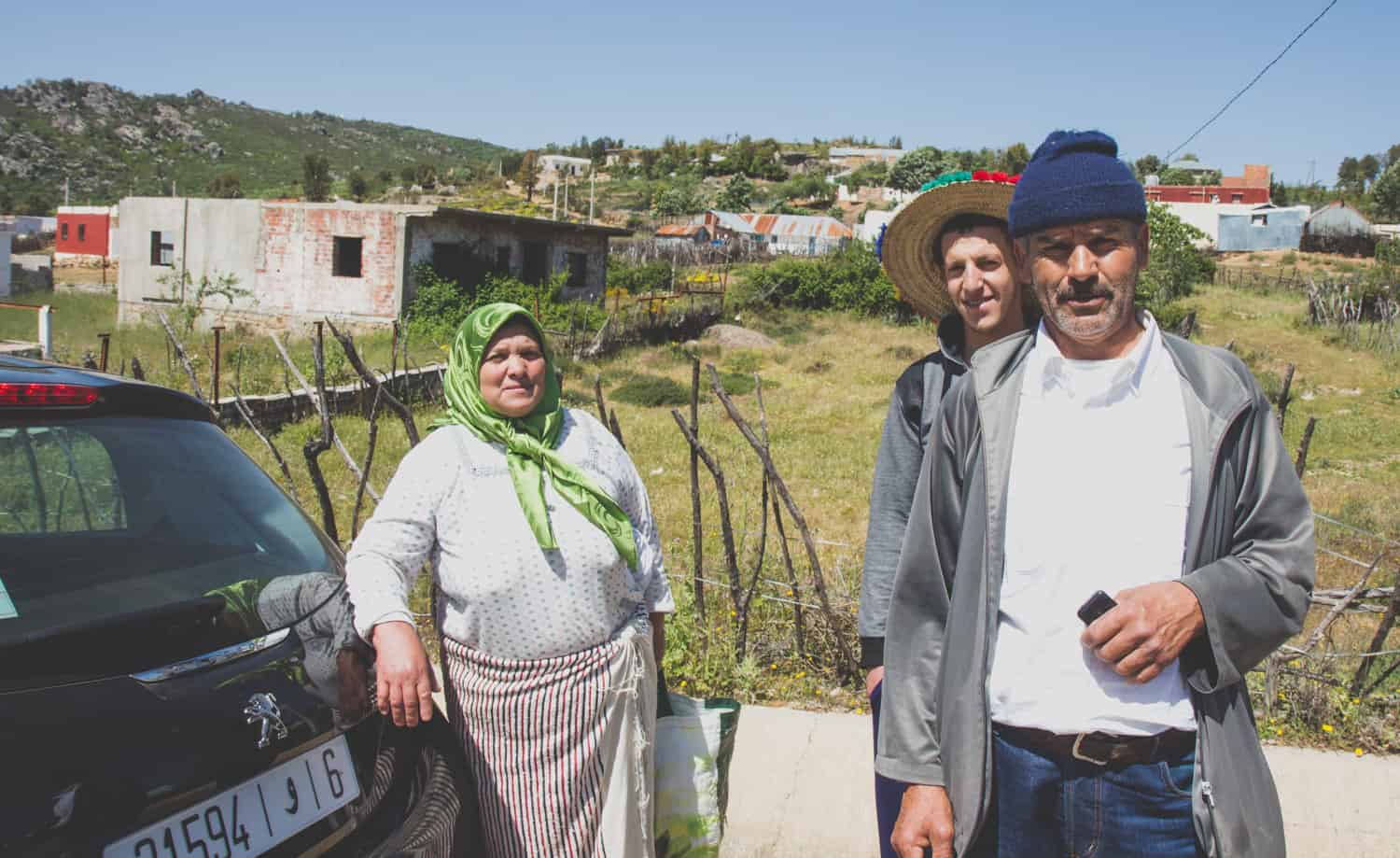 I took a photo of them, the sun was shining in their faces and they all squinted. I still remember the softness in their eyes when they looked at me before they left. It was a beautiful moment.
A moment I will never forget.
When I drove away I couldn't hold back the tears anymore, I was overwhelmed by the loving energy of this morning. And now I'm back home and I'm remembering this moment and it fills me with love and hope. That this reality IS full of love and that we all are connected. Although we didn't speak the same language, come from different cultures and probably never will see each other again, we had this moment of pure love we shared on a dusty road in the mountains of Morocco. And I'm grateful that I'm alive in a reality where moments like that are happening.
When I got to Chefchaouen that day, one and a half hour later than planned, in that very moment my guide texted me that he'd just left, that he didn't want to wait any longer. A ridiculous way of the universe to tell me that I should have done what I really wanted to do, to accept the couples invitation to their home. For a second I thought about heading back, but then again, I also wanted to explore Chefchaouen. So I strolled through the alleys of Chefchaouen by myself, and it IS breathtakingly beautiful. It's touristy, yes, but also beautiful. After a while, I felt overwhelmed by all the tourists trying to find the best spot for an Instagram picture that will get them the most likes. Some guys stopped me and asked if I speak English: "Where are the blue stairs with the flower pots?". Everywhere, I replied. Chefchaouen has turned into an Instagram heaven with one souvenir shop next to the other.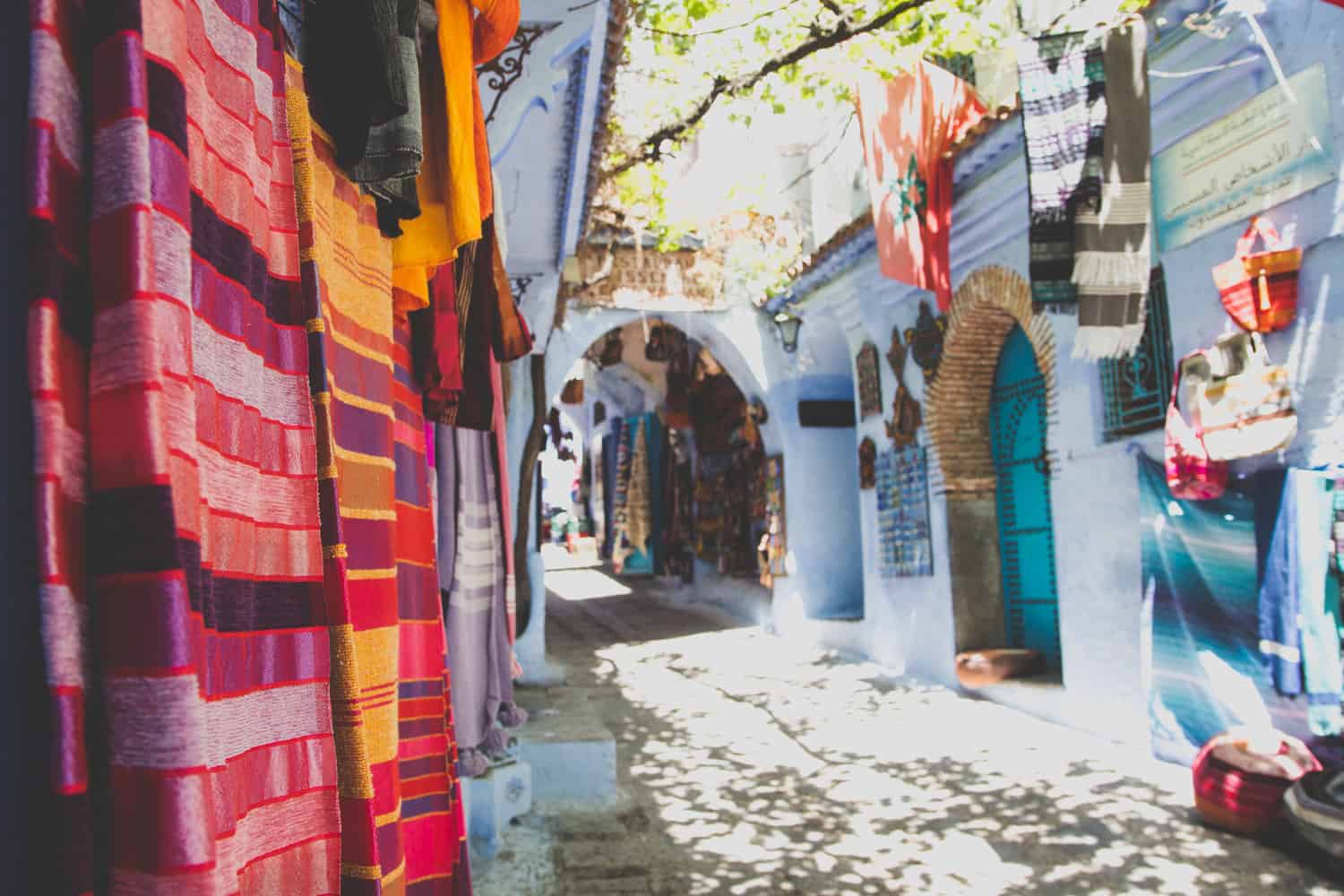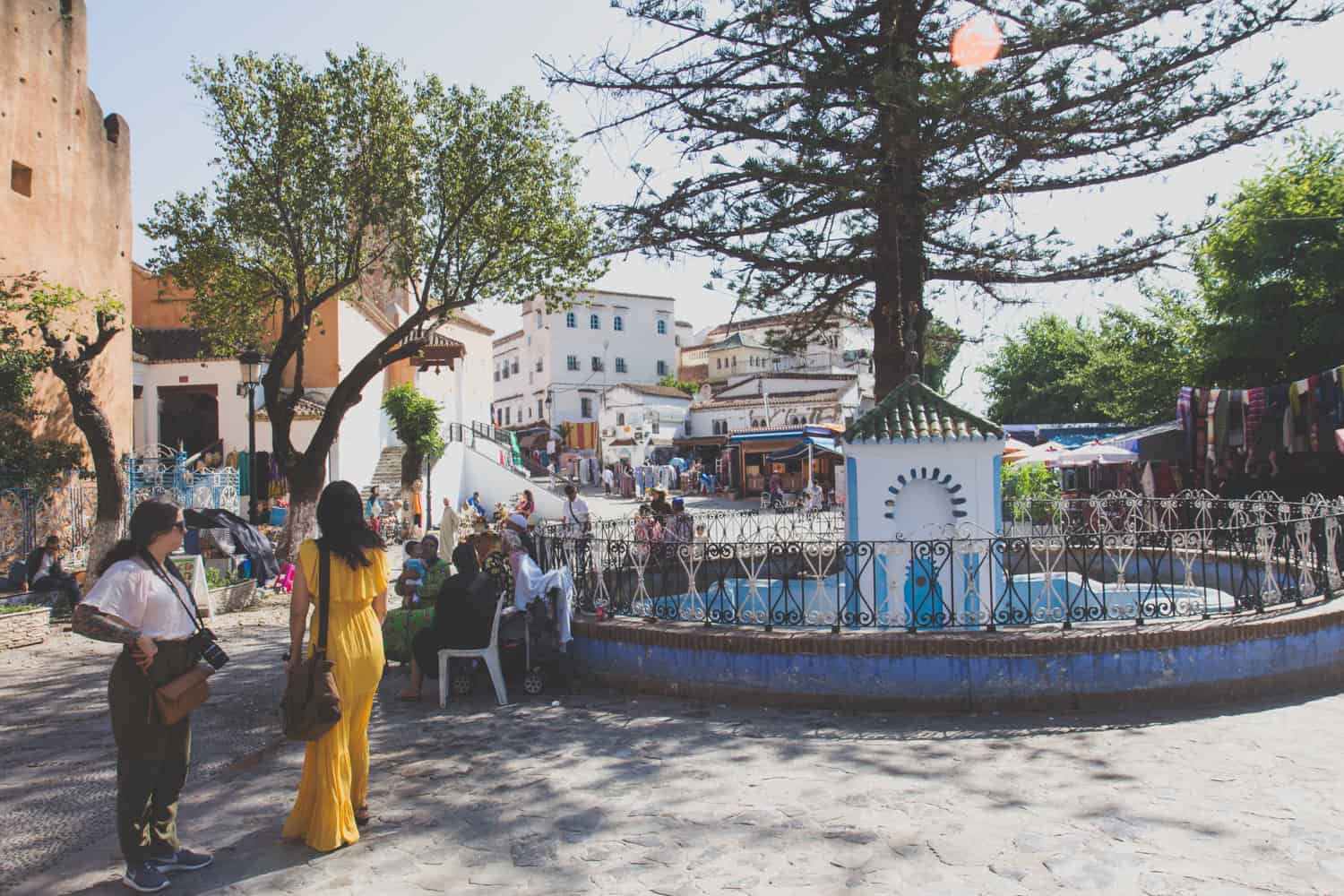 I felt the need to connect, the need to experience something beyond taking pictures. The locals I've met while strolling through the city were all really friendly, but I didn't feel a real connection and I felt weird talking to people in the souvenir shops when I had no plan to buy something. It felt like I was wasting their time, as they clearly hoped to sell me something, while I just wanted to chat.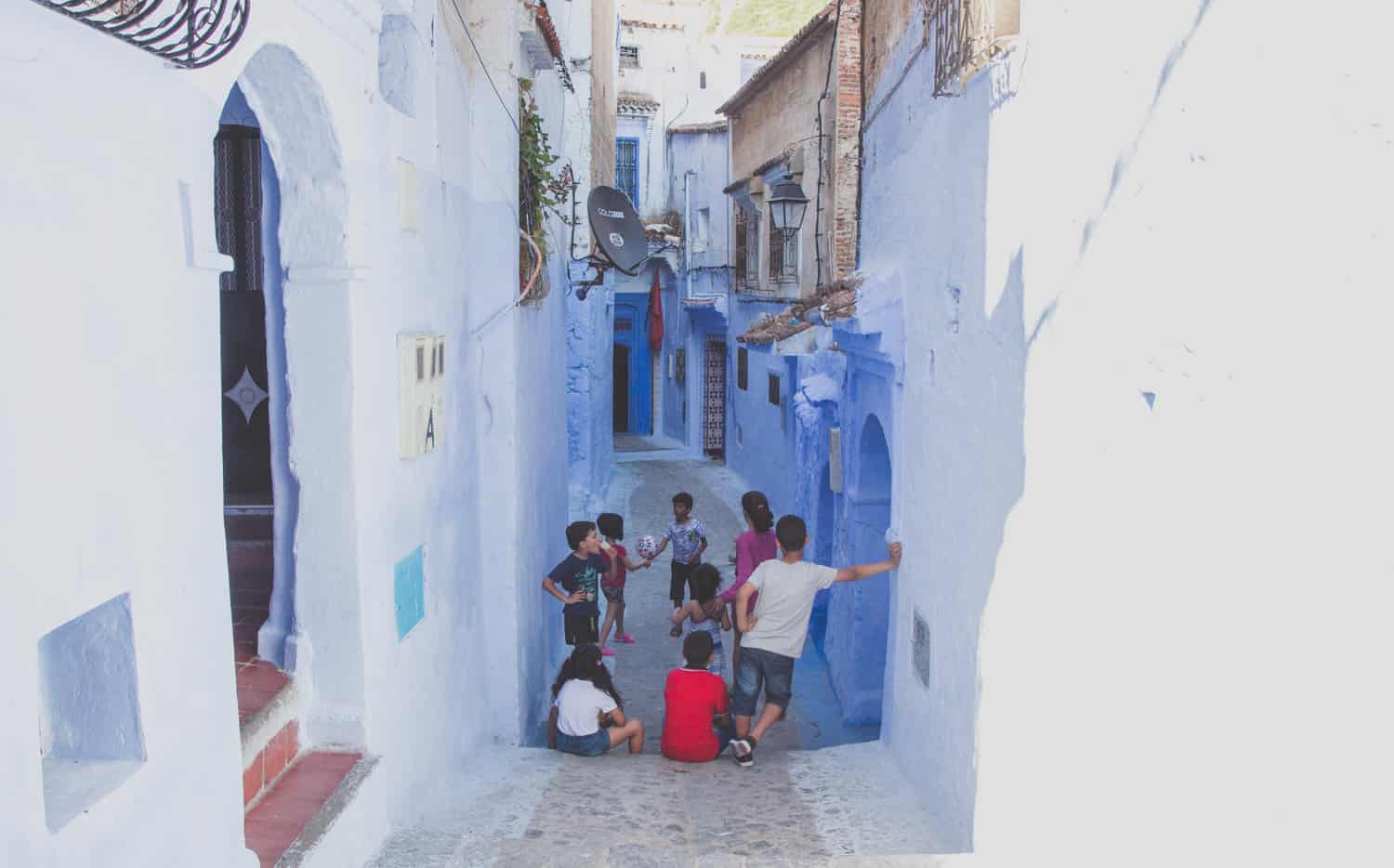 It happened then that I walked down an alley with no souvenir shops, I saw some kids playing there and I instantly felt a connection. A girl looked at me and asked: 'How are you? What's your name?'. It was beautiful to see how proud she was of her English. We started to talk and I asked if I can take some pictures. They all got very excited and I had to take millions of pictures of all of them. They didn't want me to leave. So I sat down and stayed. I met their brothers and sisters and cousins and mums and neighbors. The adults were all very friendly but it was the kids that were interested in connecting with me. And I was grateful for this moment. I gave the girls some of my necklaces, a lipstick, things I had with me and knew that it would mean something to them. The oldest of the girls, her name is Alea, asked me if we can be Facebook friends and left to bring me one of her necklaces as a gift for me. She had no idea how much this moment and her friendship means to me.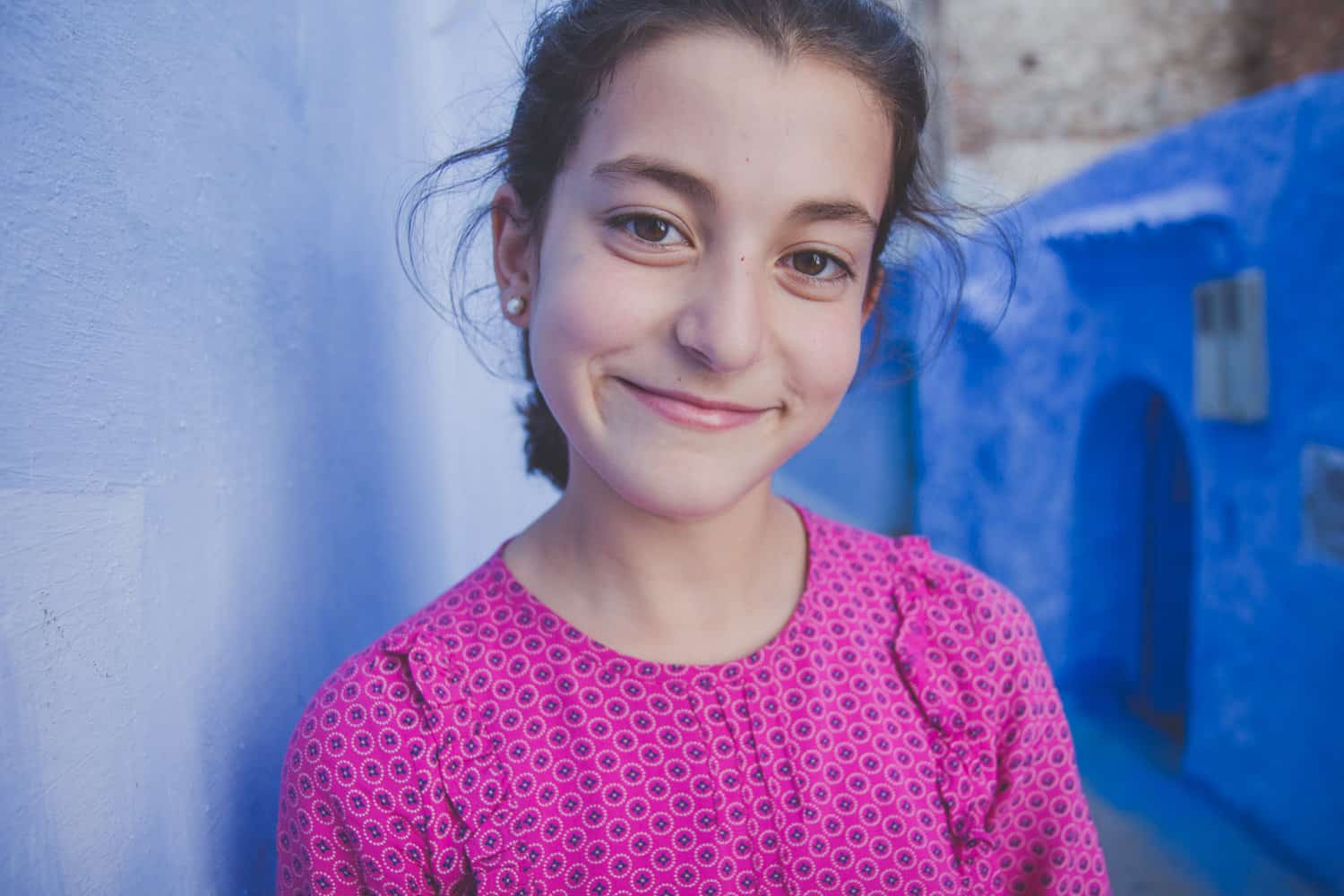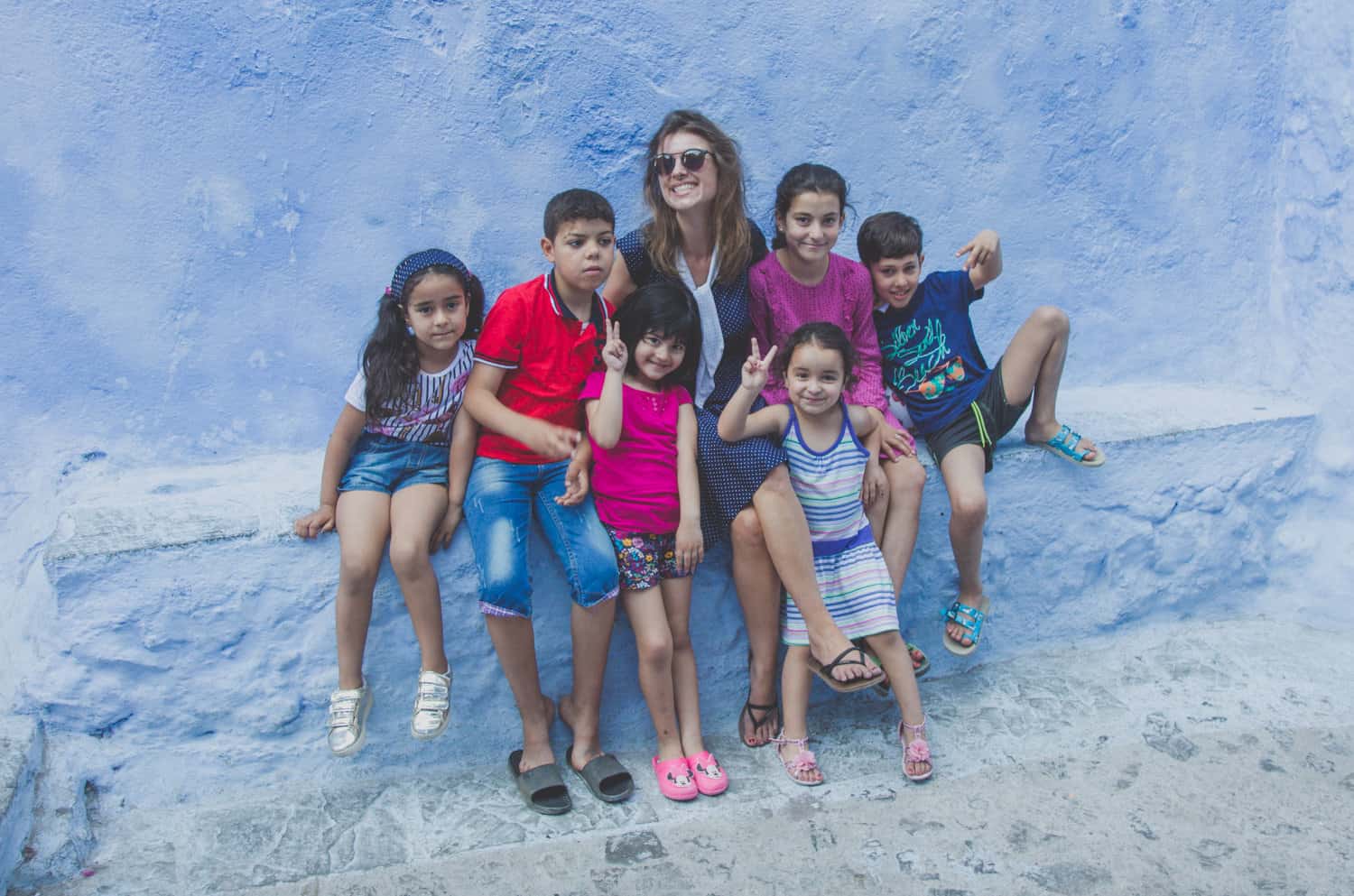 I'm traveling because I want to connect with people. I want to hear their stories and see how they're living life. I want to explore the world and different cultures and I want my heart to skip a beat. I want to be in the moment and follow my intuition. And for me, that means traveling without a plan, without a list of things I want to do. And yes, I know that might sound weird coming from me, because yes, you find lots of posts like this on my blog. But the truth is, when I'm traveling on my own I rarely have a plan or a fixed itinerary. I love getting up in the morning and spontaneously deciding what I want to do that day. And yes, sometimes I'm googling what other people recommend to do wherever I'm at. And sometimes I follow that advice, but very often I just get out of the door, hope I'll get lost at one point and then I wait for the magic to happen.
And I'm here to share these stories with you, to show you the world through my eyes, how I'm experiencing reality.
And if my stories inspire you to connect, to be open and curious about the world and its people, then I would love to hear your stories too. The world needs more stories like the moment I shared with the old couple and the moment I shared with the kids. These are the stories that need to be told.
"We are travelers on a cosmic journey, stardust, swirling and dancing in the eddies and whirlpools of infinity. Life is eternal. We have stopped for a moment to encounter each other, to meet, to love, to share. This is a precious moment. It is a little parenthesis in eternity." Paul Coelho
And although I'm highly encouraging you to find your own moments in Morocco, here are some recommendations that are coming from my heart.
Tangier, Morocco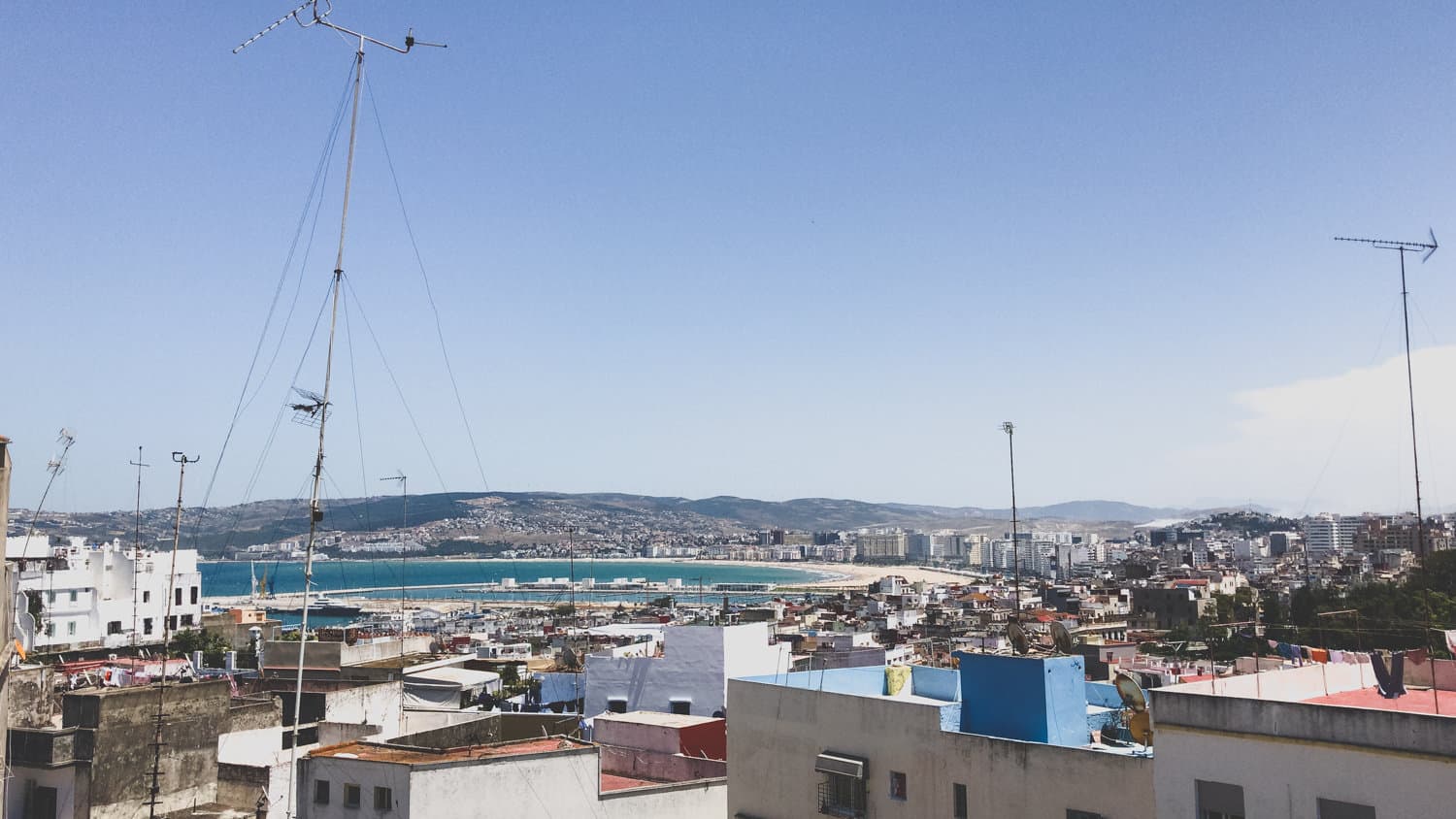 I stayed at the beautiful Riad Mokhtar with my very own rooftop terrace from where I had a breathtaking view of the city. I was surprised to find out how much Hollywood loves Tangier and how especially in the 60s this city was a hotspot for Hollywood stars and legends like the Rolling Stones. You will be surprised how many places in this city you've seen in movies before. I also highly recommend visiting one of the many Tea Salons. Order a mint tea, it's the best! And if you happen to find the Argan Oil shop (that's hidden in a side alley of the medina), treat yourself! It did wonder to my skin…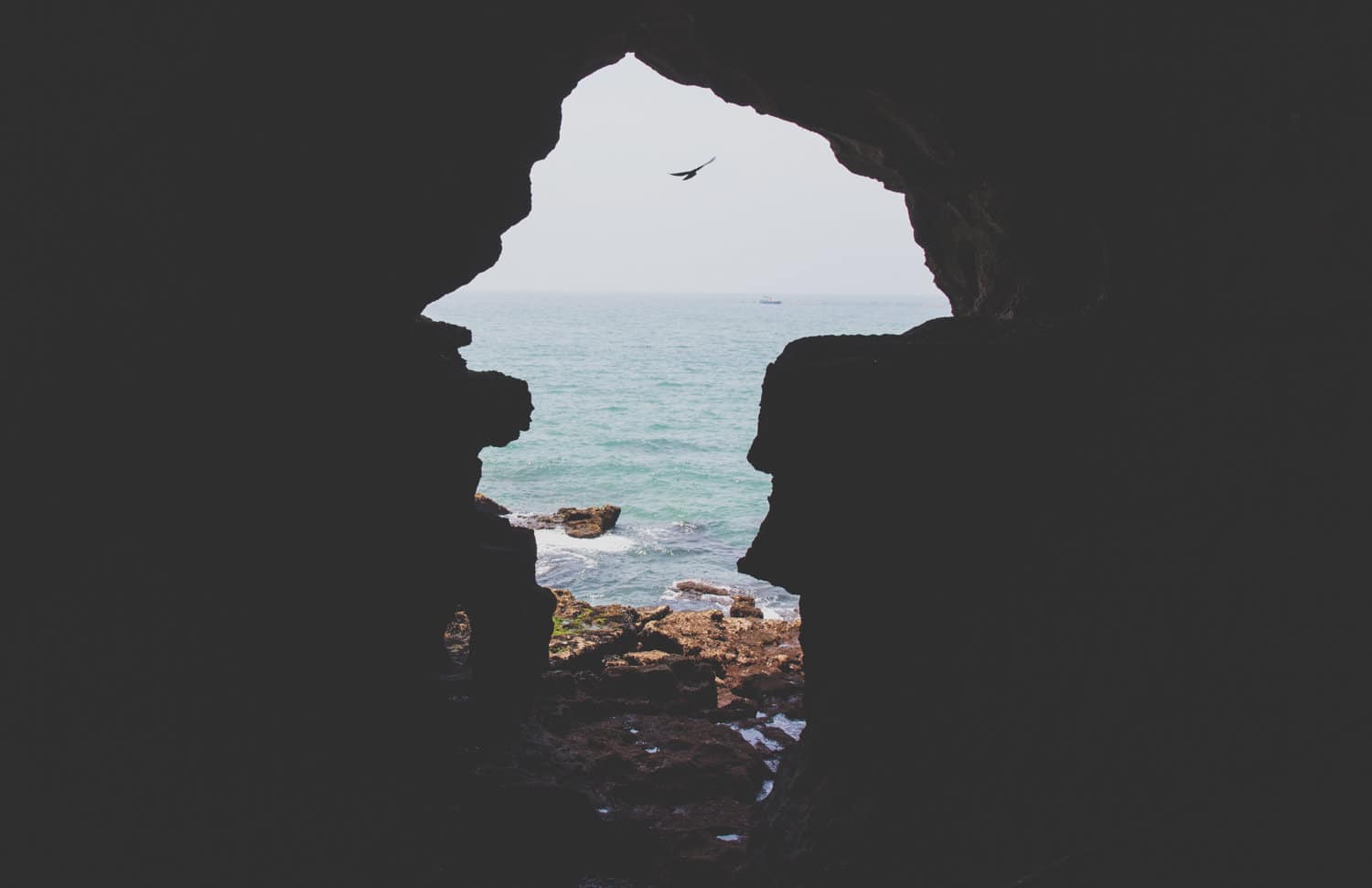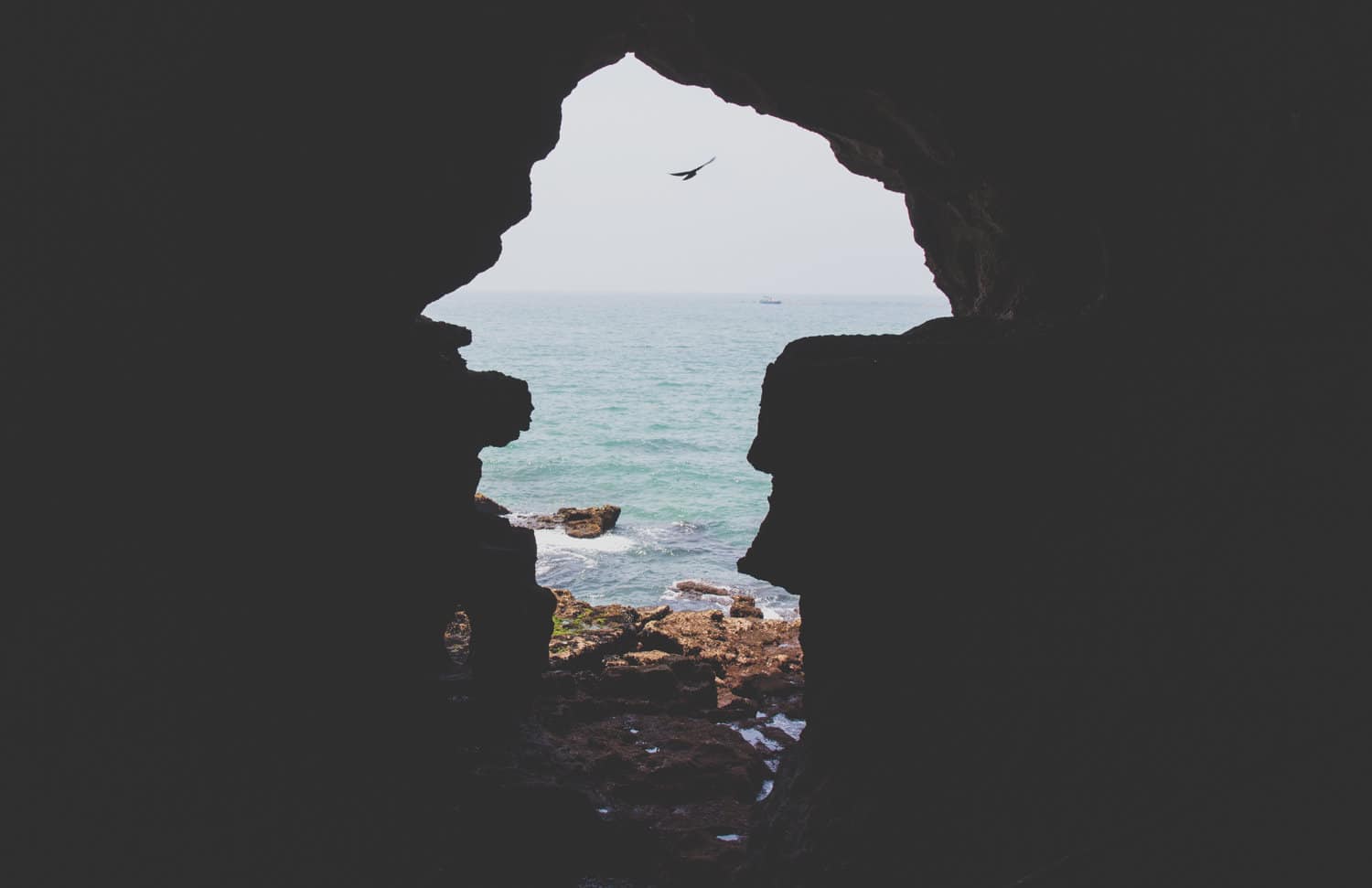 I would recommend one or two days in Tangier, especially if you also want to see some of the sights around Tangier like the Caves of Hercules or maybe you want to chill on one of the beaches for a day?
Chefchaouen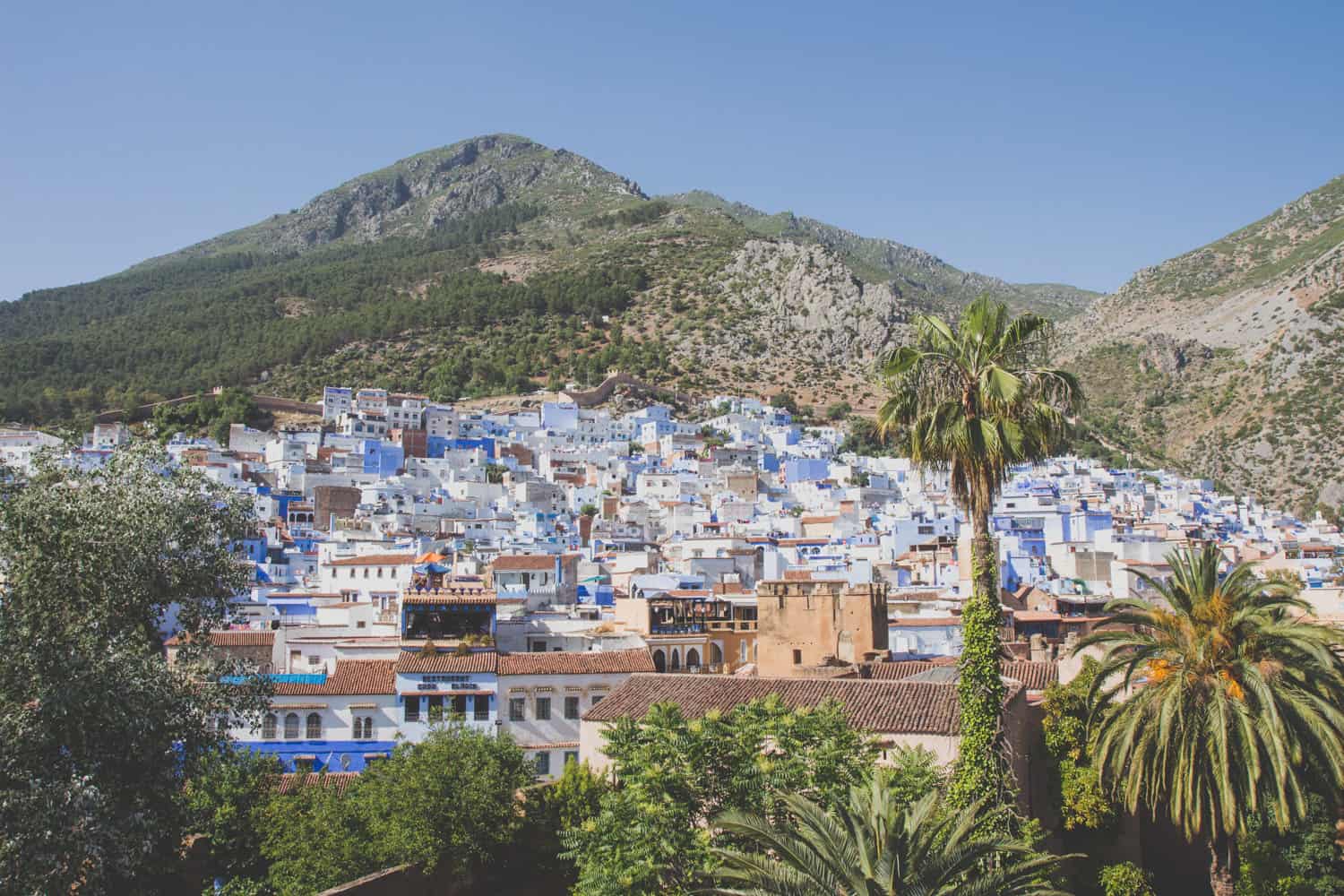 Honestly, GET LOST there. It might seem like a maze but you'll easily find your way back and once you get away from the souvenir shops you'll get a completely different impression of the city. To get away from the crowds I went up the tower of the Kasbah, from here you also will get a beautiful view of the city, the entrance fee is 10 Dirham but it's absolutely worth it.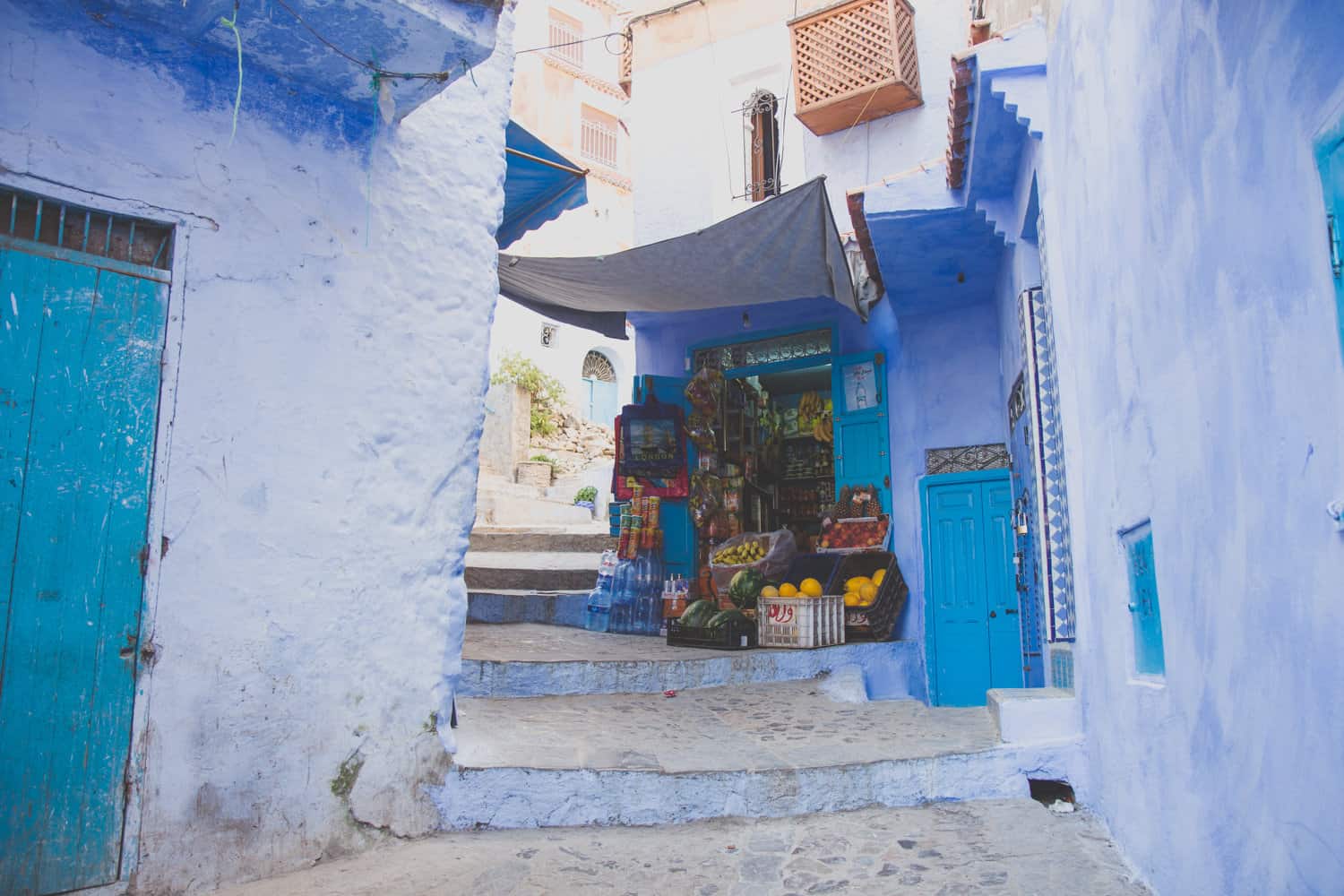 One day is enough to explore the city of Chefchaouen, if you want to spend more time here then I would recommend to drive up the mountains or visit Talassemtane National Park.
Fez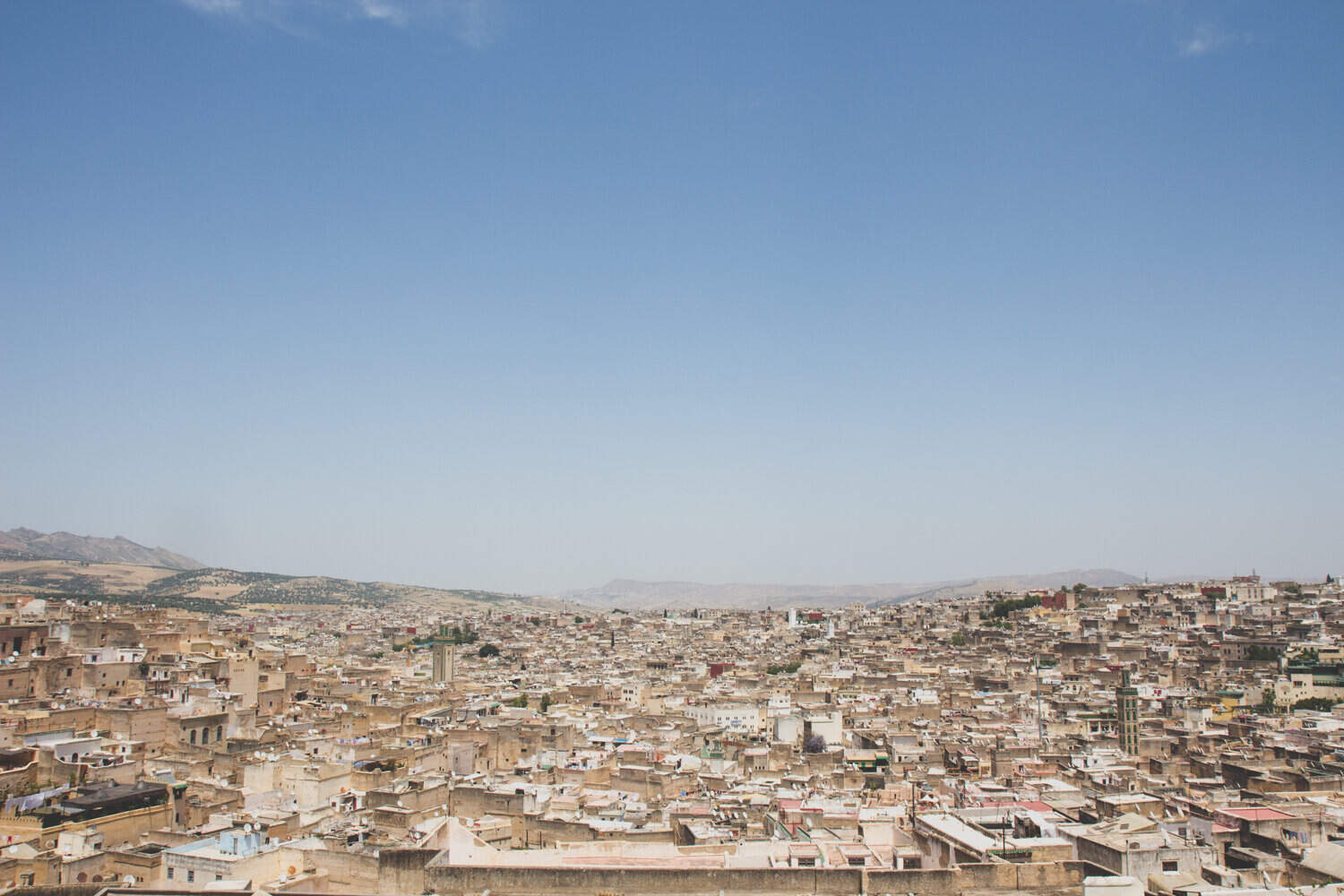 The place I stayed in Fez is a perfect example, that sometimes you'll like what other people dislike or maybe dislike what other people like. In my opinion, the reviews of Palais El Yazid don't do that place justice. Yes, some of the rooms are really simple and the building has seen better times, but they also have a gorgeous suite (for just about 36€ per night!) and you'll get a really authentic Dar experience (a Dar is a smaller version of a Riad without a garden). And everyone I've met there is genuinely kind and the food they prepared for me was the best food I had on this trip. They also are happy to organize guided tours for you or experiences like building your own drum.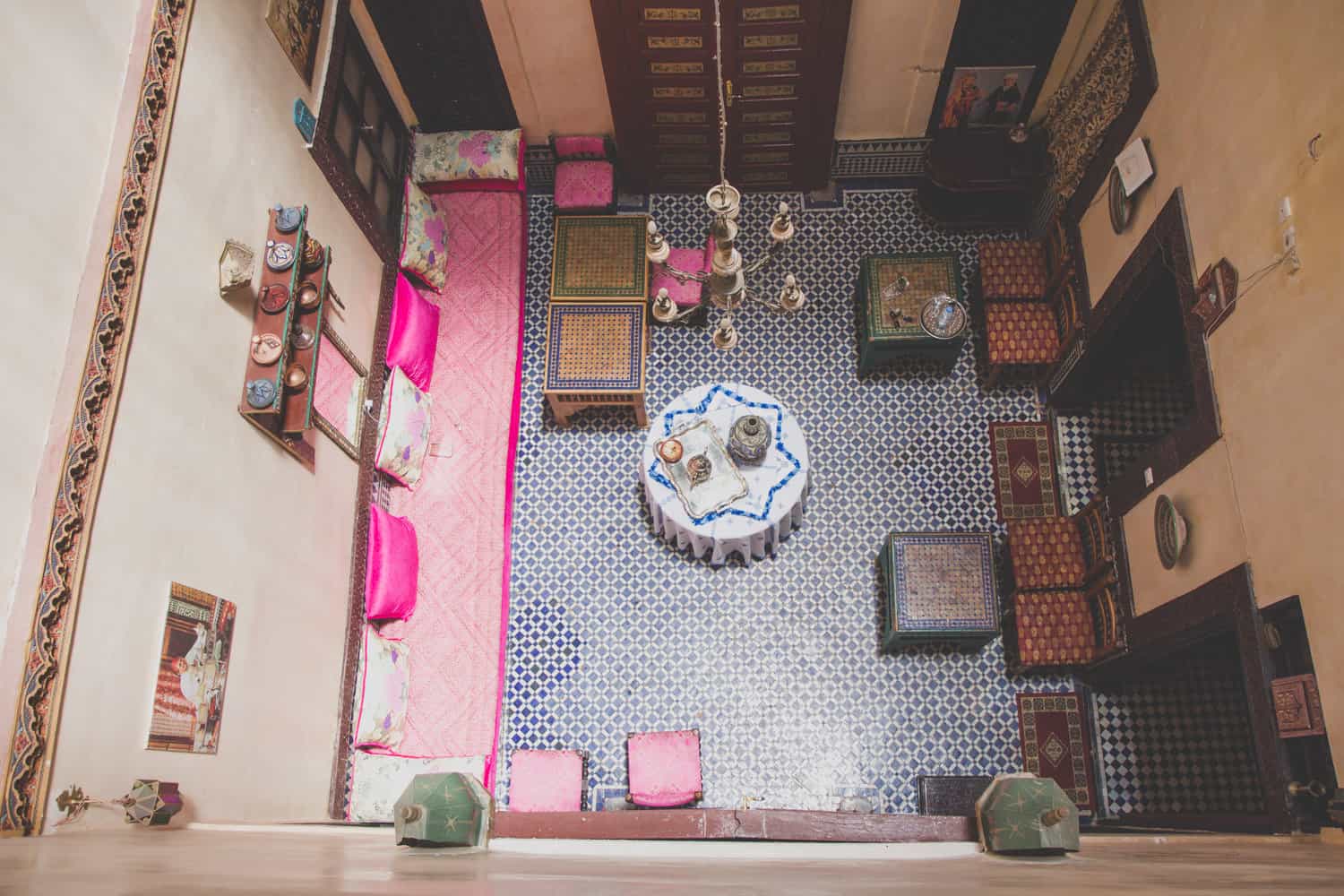 Fez is a city with a rich history, the oldest, still existing university in the world is here. And its medina is a UNESCO world heritage site. Fez is hectic and loud, a maze of sounds and smells. You'll get lost in 2 seconds in the narrow streets of the Médina. I loved it. It's exactly how I always thought Morocco would be like.
I would have loved to stay another day in Fez, so clearly one day is not enough. Btw if you walk around and smell something weird that might be the tannery from the 11th century, that still exists… and if you happen to need some money… they buy 1 kilo of pigeons poop for 150 Dirham, they need the poop for their process, that's also why it smells so weird there…
What's left to say:
You reading until the end of this post does mean a lot to me. And wherever you are in this world right now, wherever you're from and whatever you believe in or whatever makes you happy, I'm grateful that you're reading this. And I'm sending lots of love and magic your way. And I'm looking forward to your comments about your most precious travel moments, and maybe you also have some stories to share from Morocco.
[toggle title="ADVERTISEMENT // Expedia" load="show"]Expedia hired me through iAmbassador to travel to Morocco and create content for their microsite. You can see my videos from Tangier, Chefchaouen and Fes and some more videos from some other bloggers here: https://momentsinmorocco.expedia.de/
This article is part of the deal as well, so yes, I'm getting paid to publish this, but as you can clearly see it's my very own opinion. [/toggle]