Video – Sailing down the Nile in Agatha Christie Style
Egypt, the Nile. Sigh. Yes. Sailing down the longest river in the world has been on my bucket list since ever. I always wanted to travel in Agatha Christie style, watch the sunrise and sunset on board a luxury boat, see Egypt passing by, explore anicent Egyptian wonders and let time pass by.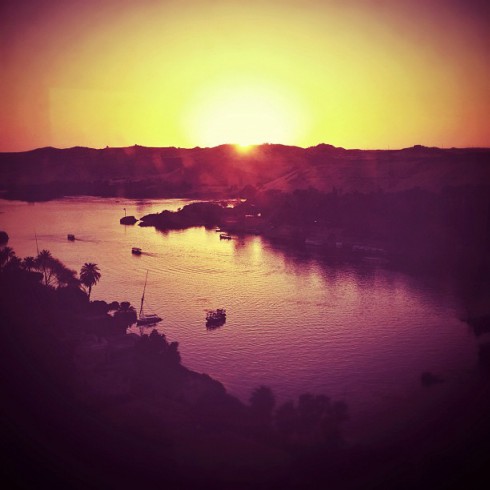 Photo: Caspar Diederik
But I've also heard stories about crowded boats, tiny little cabins and Mallorquin-All-Inclusive-Package-Holiday-Style atmosphere on board. And that's not what sailing down the Nile in style should be like. At least not what I want. Then I saw this amazing video by Caspar Diederik. And that's exactly how I always imagined a trip on a boat sailing down the Nile should be like:
Caspar filmed on board the SB Feddya, a boutique sailboat by Mövenpick. The Feddya has only 4 (FOUR) suites. I mean that's like a private yacht! I couldn't find any rates in the internet but I guess this luxury has it's price… but then again: you only live once, but if you do it right, once is enough. Right?
Note: this post was brought to you as a collaboration between Mövenpick Hotels and iambassador.