Raise The Lanterns! The Yee Peng Festival in Chiang Mai
To be honest: I had no idea that the festival of lights will be happening during my time in Thailand. THE one and only lantern festival everyone dreams about who happens to own a Lonelyplanet guide for Thailand.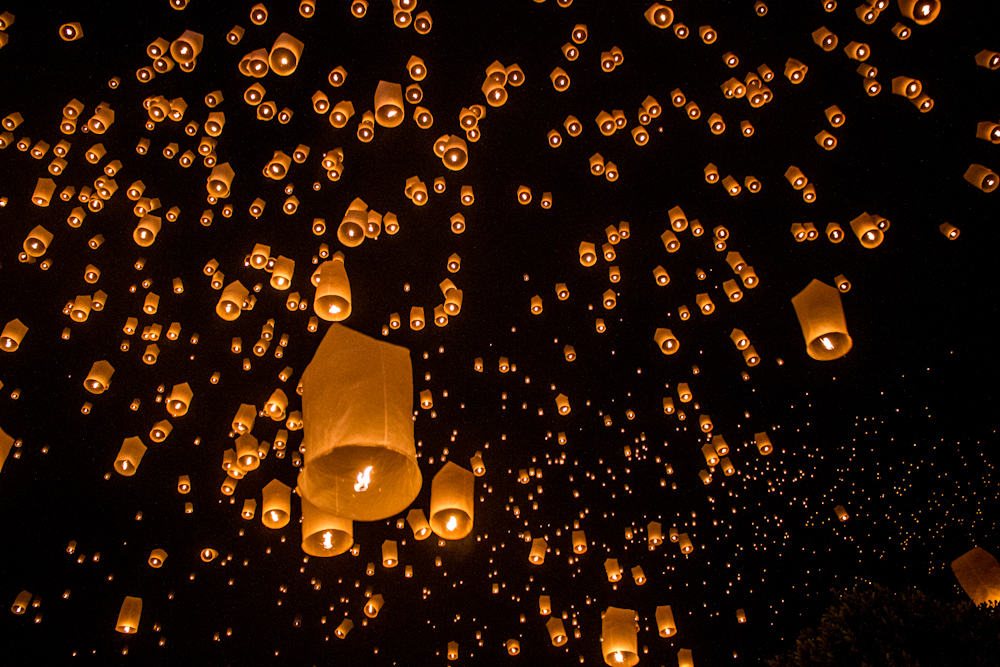 Before my trip I thought the famous lantern festival would be Loy Krathong. If I understood Thai any better, uhm, I mean if I understood Thai at all, I would have known that this is NOT the festival with the lanterns but the one with the decorated, little boat-like pots which are put on the water. But by chance fate loved me that day and so I got to know about Yee Peng, a festival (THE ONE WITH THE LANTERNS) which only happens in Northern Thailand. During the same time as Loy Krathong. And so I stood there last night with my mouth open and stared into the lantern-flooded sky.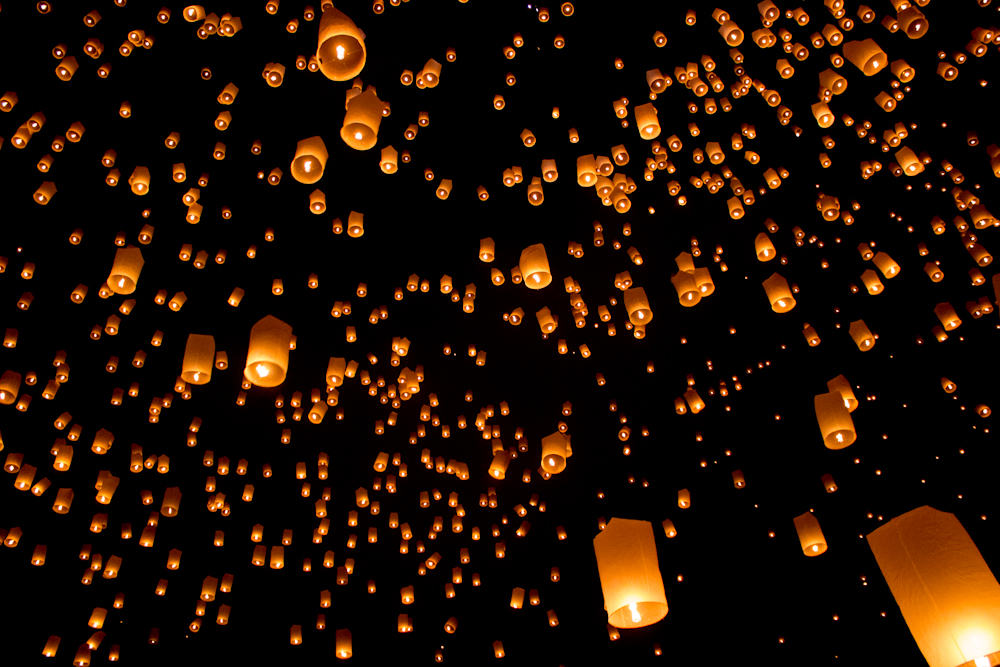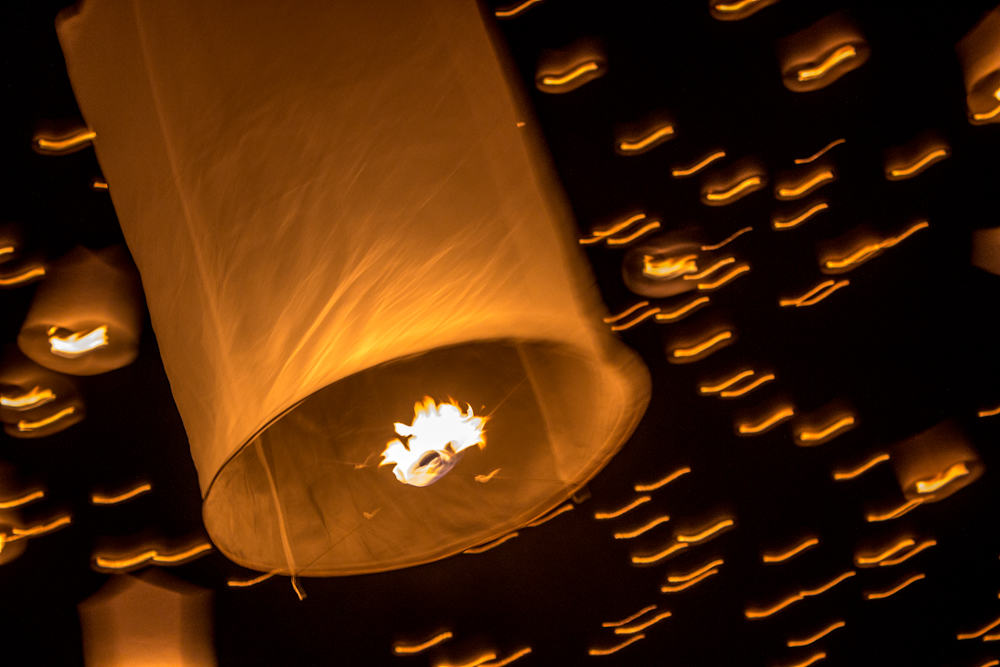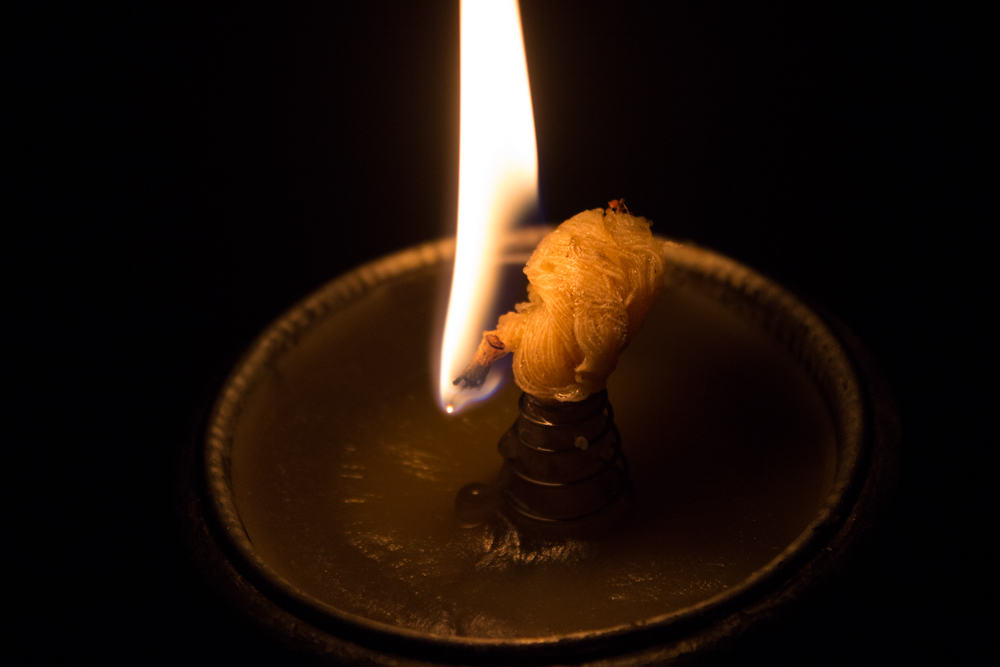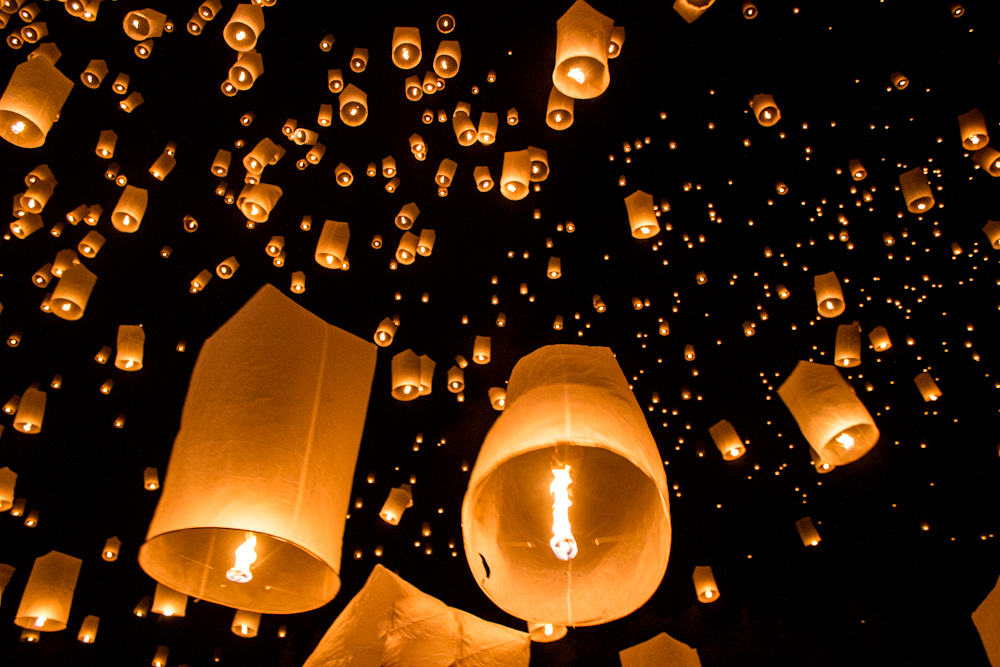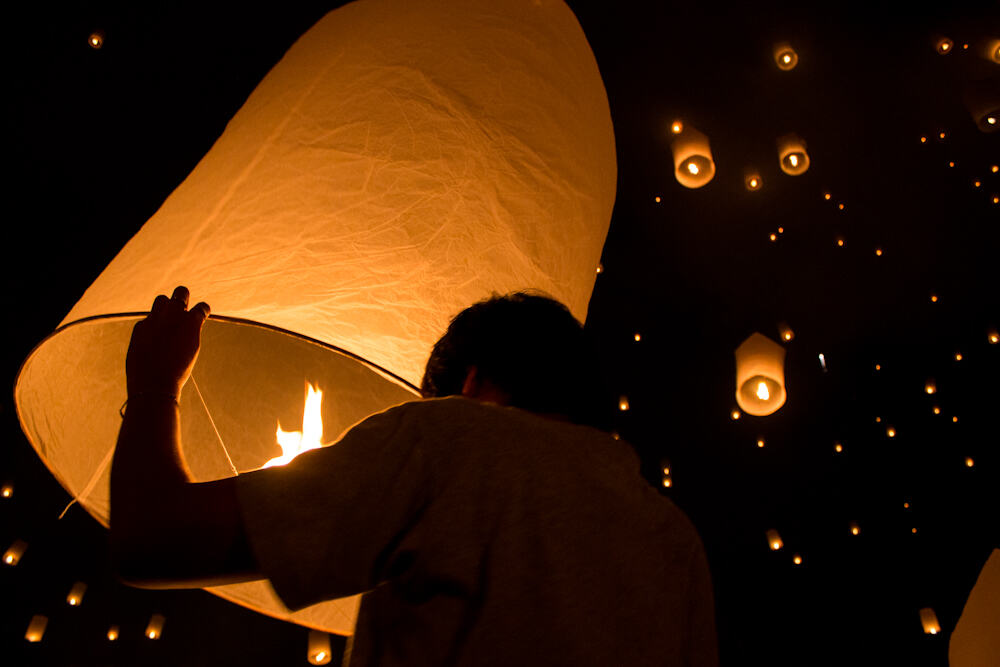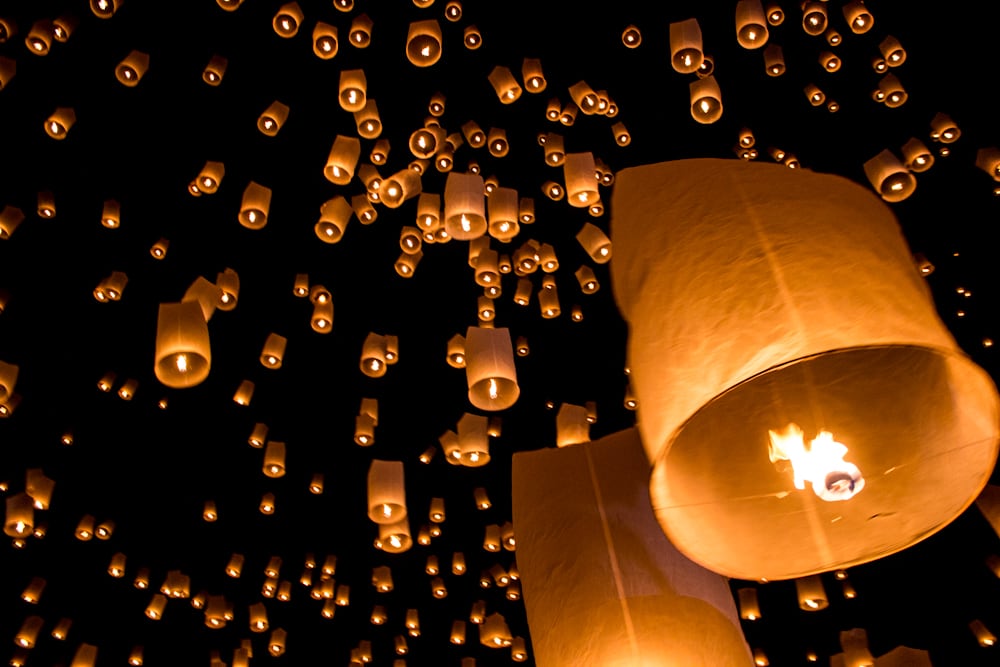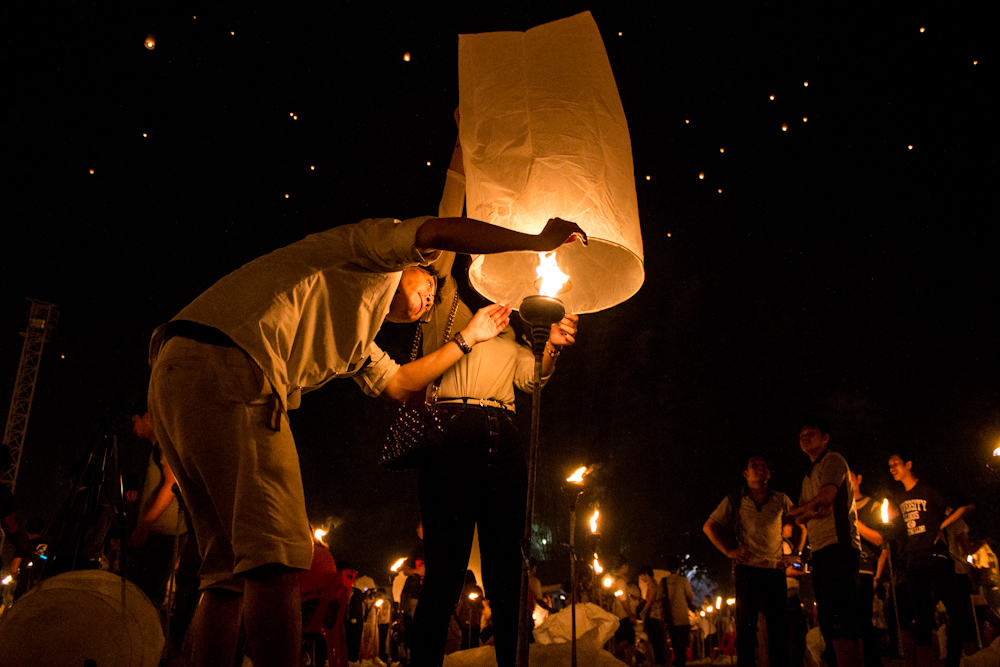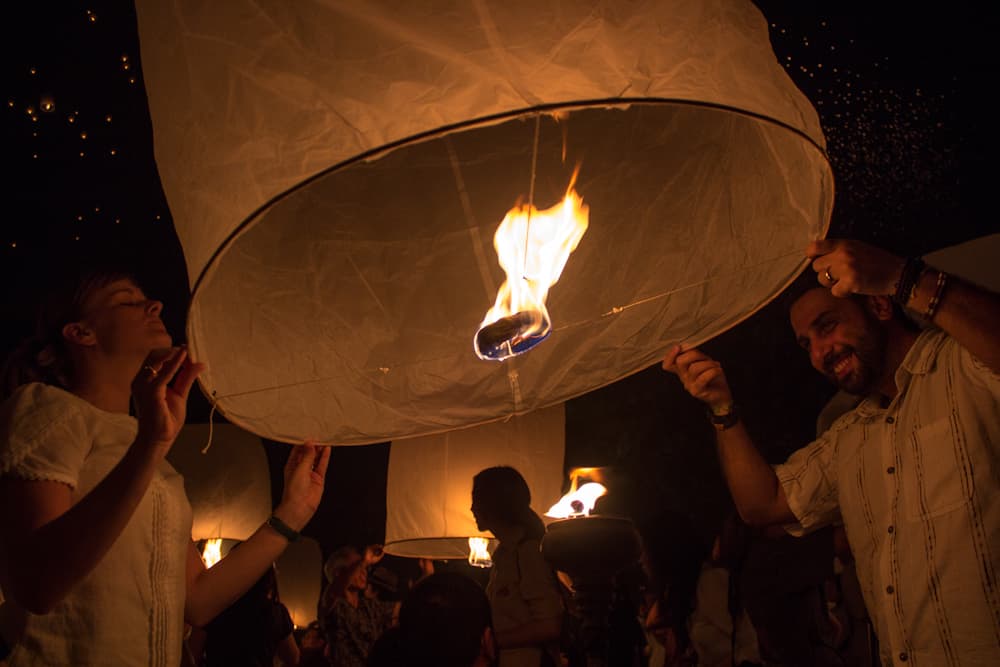 Before you raise your lantern you can make a wish. Here you see Daniel of CanvasOfLight and his wife making a wish… One wish per lantern. Just to be on the safe side I've bought three lanterns…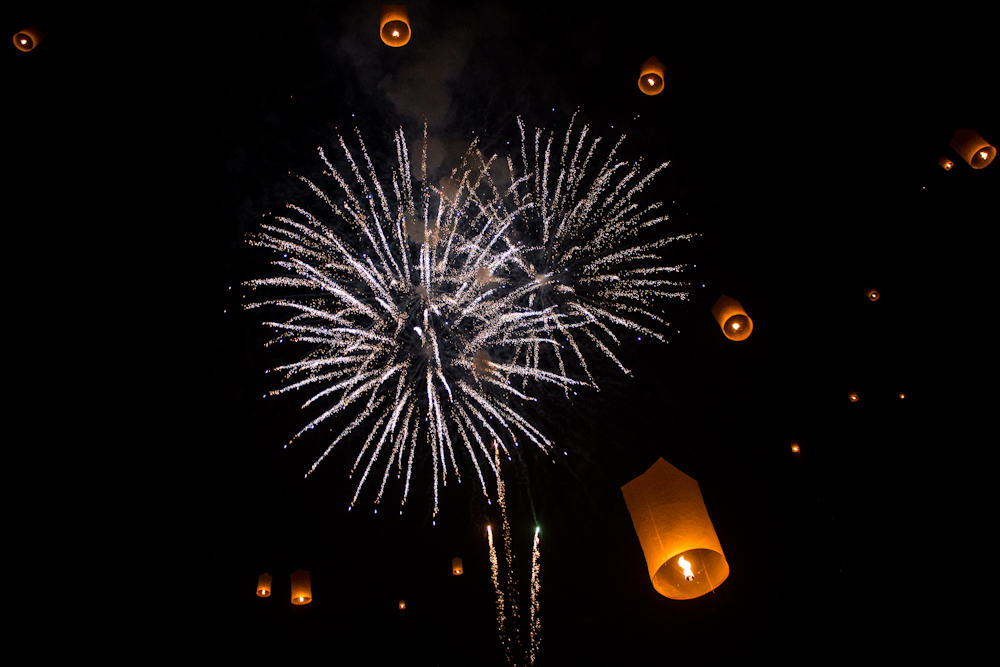 Facts:
The Yee Peng Festival is the Northern Thailand version of Loy Krathong and happens each year during the full moon of the 12th month of the Thai calendar, resp. the 2nd month of the Lanna calender, which is normally in November.
There's one huge ceremony at the Lanna Duthanka Buddhist Center, close to the Mae Jo University. You really should get there on time (around 4pm) to get a good spot. The lanterns are raised at around 7:30 pm. 15 – 20 min later everything is over.
One lantern costs 100 Baht.
There's apparently a Thai and a tourist version of this ceremony. We've been to the Thai version at Lanna Duthanka Buddhist Center, the tourist version happens one week after the Thai ceremony and there's reputedly a 80$ entrance fee. Please inform yourself beforehand when and where which ceremony happens. We had the luck to know people in Chiang Mai who told us.
Have you been to Yee Peng Festival? Or is it still on your bucket list?