Behind The Scenes Of El Celler De Can Roca
Do you remember this one summer day, when you were running across the fields barefoot and with a strawberry ice cream in your hand and the sun was tickling your skin? Or this one day, when for the very first time the butterflies started dancing in your stomach? I've said it before: Eating at El Celler de Can Roca is like having a date with George Clooney but then Jude Law comes around the corner and he's naked. Ah, better. Jude Law AND Ryan Gosling. And in the same time it feels like spending a day with your best friends. You are just yourself and nothing else matters.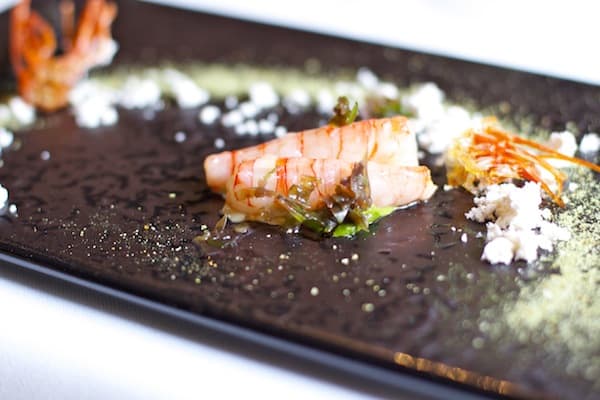 It's definitely the food itself but it's also the three brothers, who have so much passion and love for their work like if they've never done anything else. And they kind of haven't. Growing up in their parent's restaurant having an own restaurant was kind of their destiny. And here they are now. Happy as one can be. Juan, Josep, Jordi. It's said that if you're doing what you love you're going to be successful. And they do. And they are. El Celler de Can Roca is the best restaurant in the world.
A look behind the scenes of El Celler de Can Roca
And the second best thing when you're at El Celler de Can Roca is a look behind the scenes. The holy halls. The kitchen. Where dessert is presented like juwelery in glass cases and where Juan is sitting in a creative chaos and welcomes visitors whith a handshake. And where Jordi is sneaking some sweets and where some corners look like a chemistry laboratory. Here we go:
My visit to El Celler de Can Roca was made possible by Costa Brava Tourist Board.