During my trip to Mongolia I've learned a lot. About the country, its people and about me. Mongolia is a fascinating country. Different. Wider. Diverse. On some days I thought we're standing in the Grand Canyon. On other days it felt like walking through Scotland. And then again I was walking through the African steppe. But this all is Mongolia. The faces of mongolia here are proud and in the same time humble. Graceful. Hospitable. They would never leave a stranger out in the cold and will always share the few they have.
When there's nothing around you. Nothing at all. But silence and nature. When there's not even a breeze stirring. And you know, nobody could hear you. Then you start whispering. Although you wanna shout. For joy.
Sometimes your feet will carry you further than you thought. And sometimes they stand still, because they want.
There's nothing better to fall asleep than a crackling fire. Or three little kitten, huddling up against you.
Vodka helps. In many situation. Even when there are wolves.
And sometimes a smile doesn't show the true face of someone…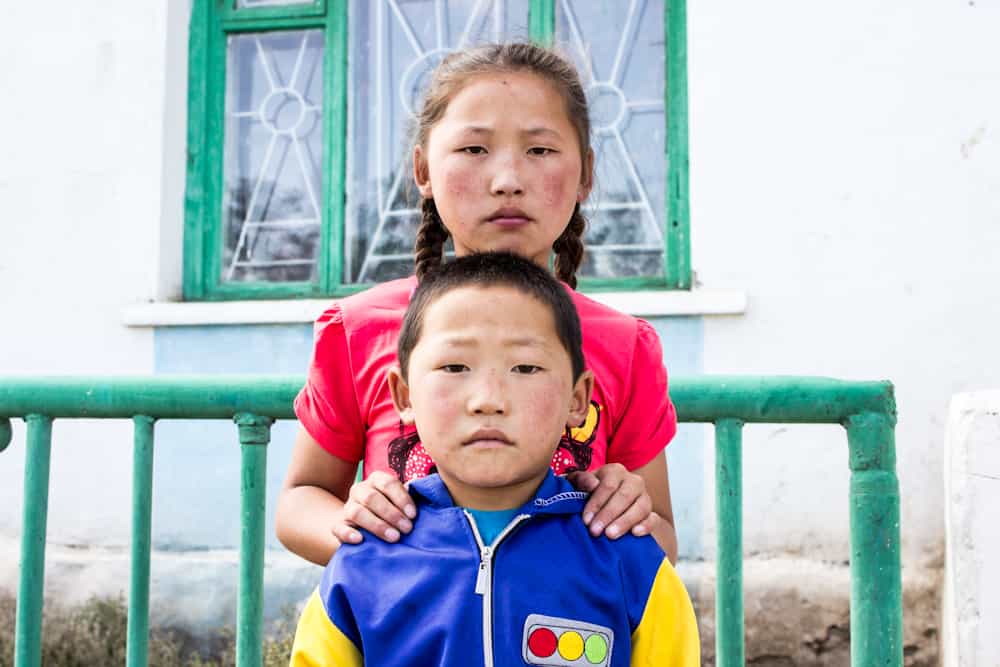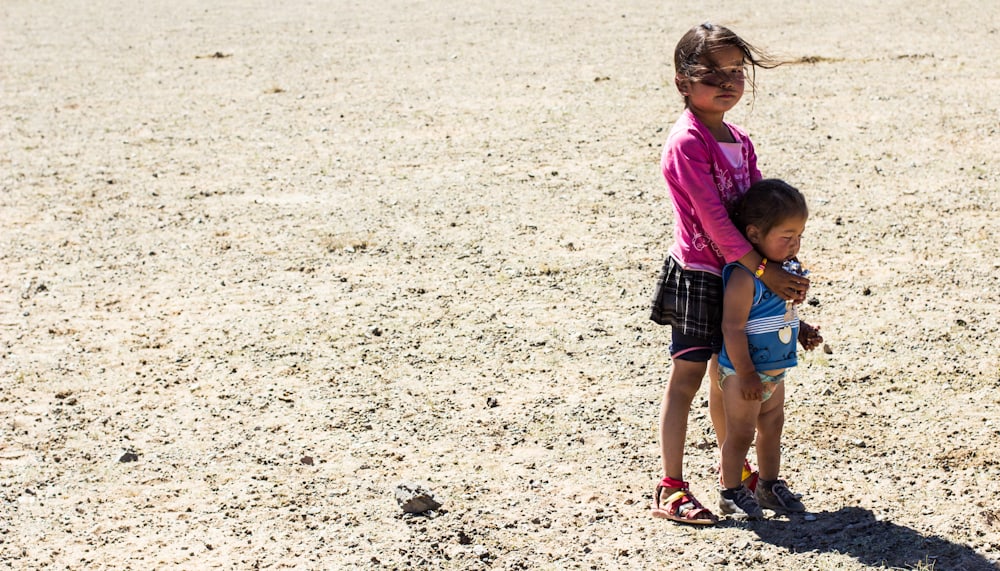 It's a hard life for children. The cold, the loneliness, the poverty is not easy to deal with for many families. If the children go to school they are often away from their homes for many months each year. They are living with relatives in the cities or stay at boarding school. Some light into the darkness brings the nomads library, supported by Weltweitwandern. From place to place, from settlement to settlement, from yurt to yurt the library is travelling through whole Mongolia. Stays for some days at one place and then leaves again. Here children can find textbooks, nonfiction, comics and storybooks.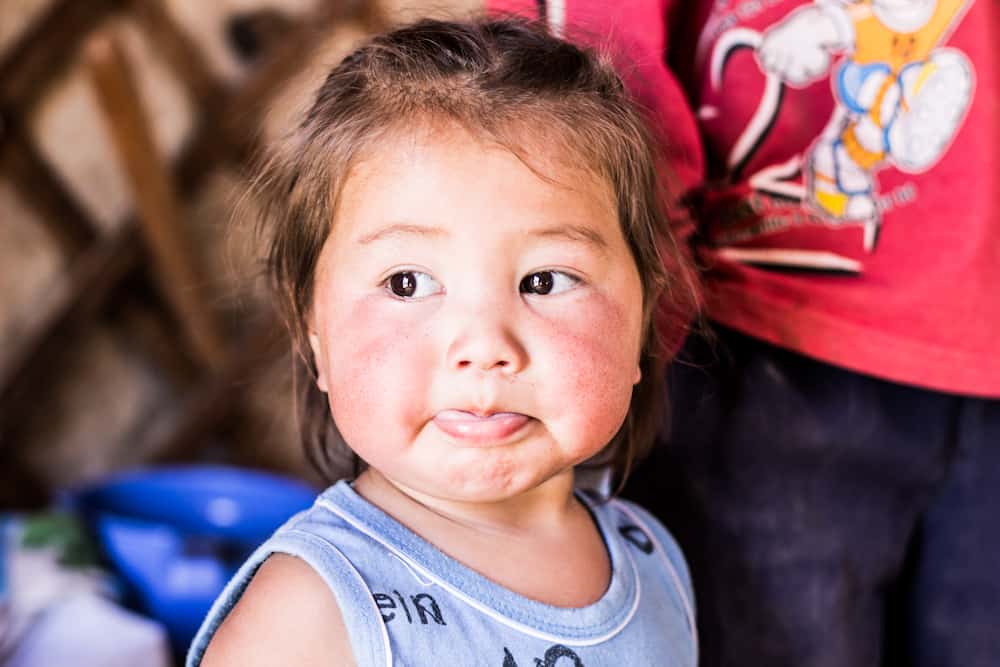 What fascinated me most about the Mongolian children, were their faces. Smiling in one second and filled with serious wisdom in the other. No single one ever smiled when I took their picture. Why should they disguise themselves for a picture? These are their faces, just like they are. Honest. Said our guide.
We are used to smile on pictures, to show our "best side". And even smile when we don't want to. Instead to allow to see the true, the real face of us.
These are the faces of Mongolia children.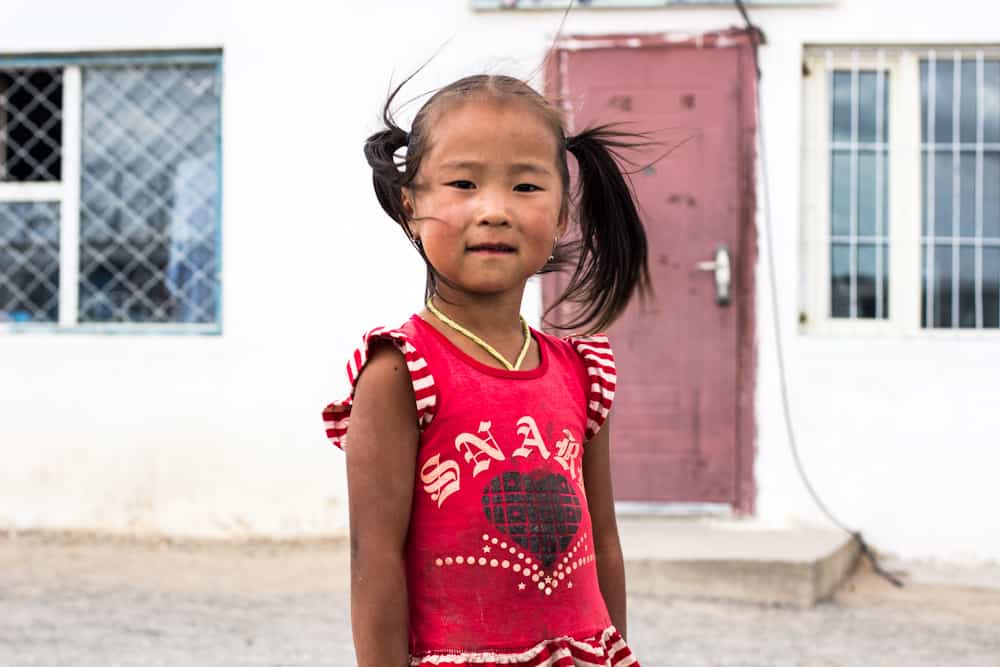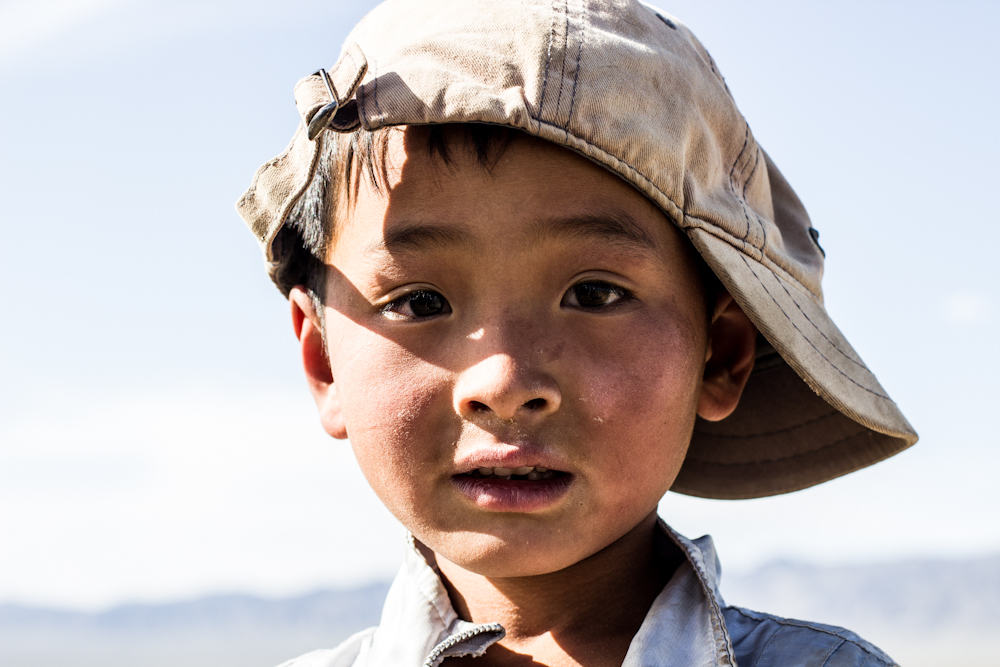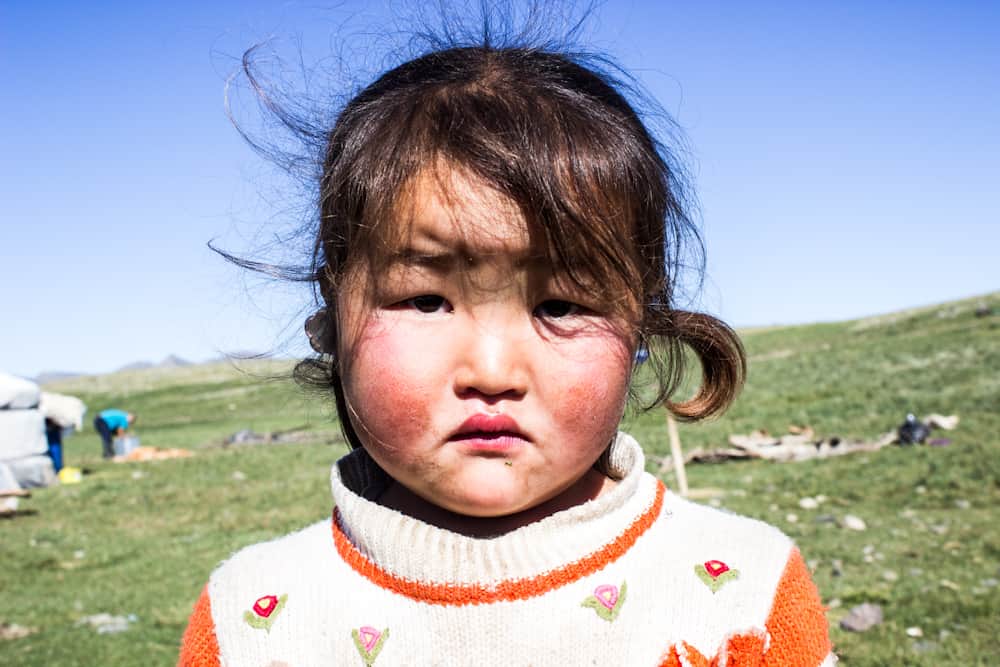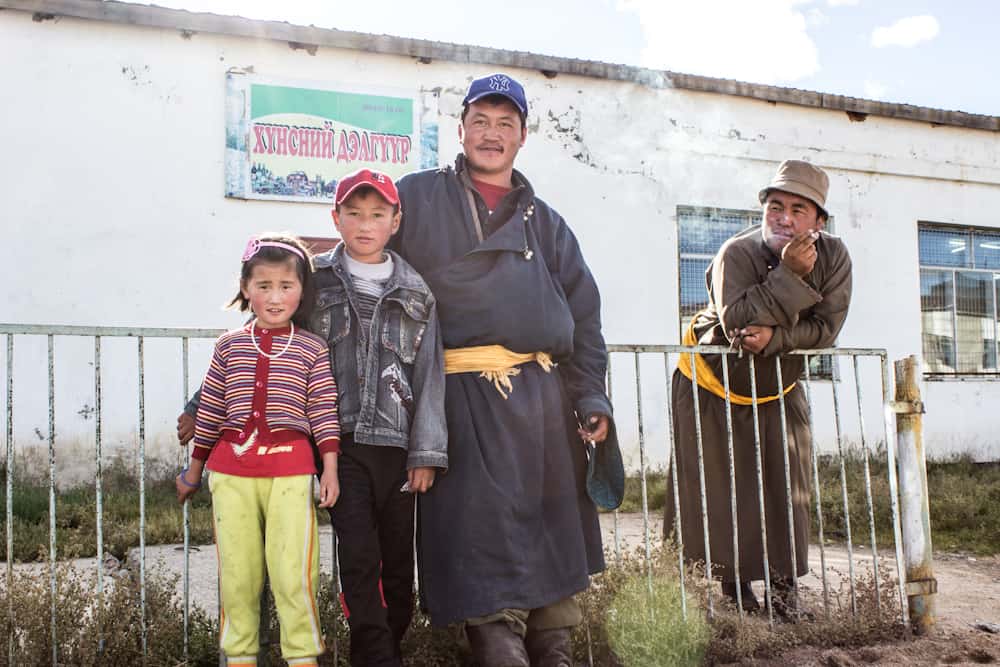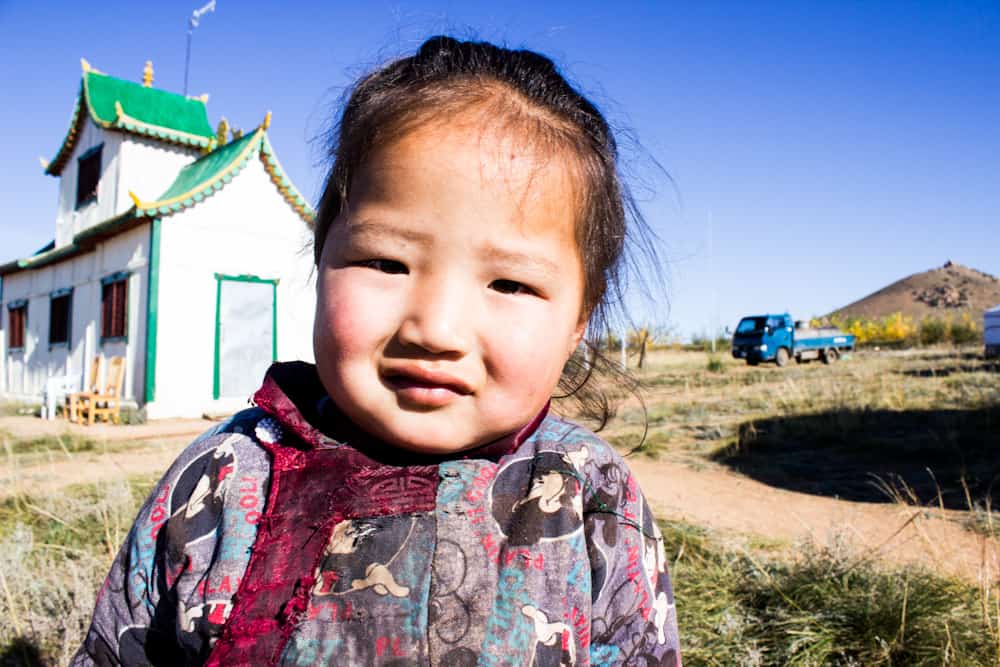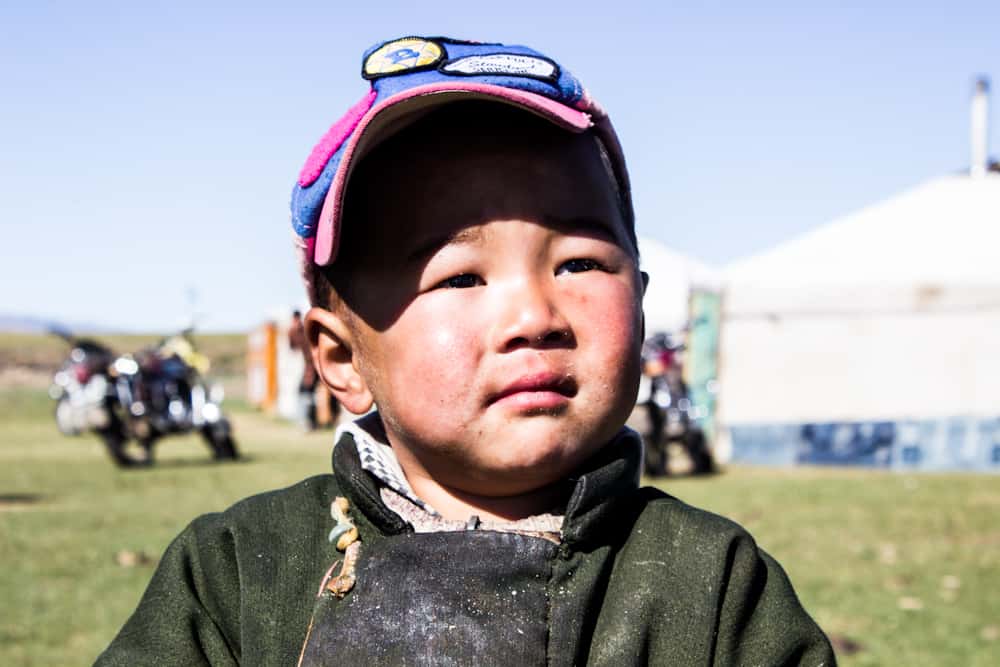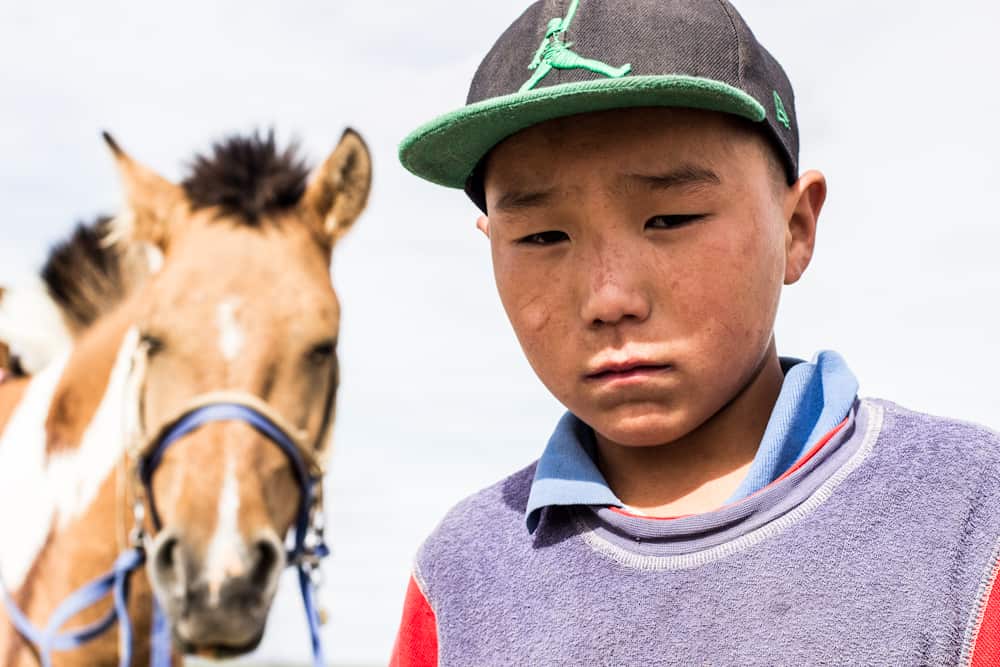 Thanks to Weltweitwandern for sending me on this amazing trip.