What shall I say. You know I fell in love. With Rome. My trip to Rome was just perfect. And one of the best things about it was staying in a super chic apartment right in the middle of the city. I like to pretend to really be living in a city when visiting, I want to feel like a local. I mean I love Berlin, but honestly: I could live in Rome. Two steps to the best pizzeria in town, walking to the Colosseum and the Trevi Fountain. Hello? That's just travelous! I like! What I don't like is planing things. Urg. A top ten list of things to do in Rome to tally? That's stressing me out. I prefer to stumble upon things. Sure I wanted to see the Colosseum (check) but some other things you maybe say are a MUST when visiting Rome I missed, or rather: left for the next visit (like meeting the pope or riding a Vespa). Beside this I think it's important to know some stuff, things which made my trip to Rome so special. So watch the video for some tips and ideas for what to do in Rome and then check out my list of do's and don'ts when in Rome!
And here are the ultimate things to do in Rome (and some don'ts):
DO: Eat a Quattro Formaggi in "Berzitello". In my opinion the best pizzeria in town. And the waiters have tattoos. Period.
DON'T: Eat a Quattro Formaggi in a pizzeria next to the Pantheon. Not worth the HIGH price. Nice view, but I recommend to have just a coffee there instead of lunch or dinner.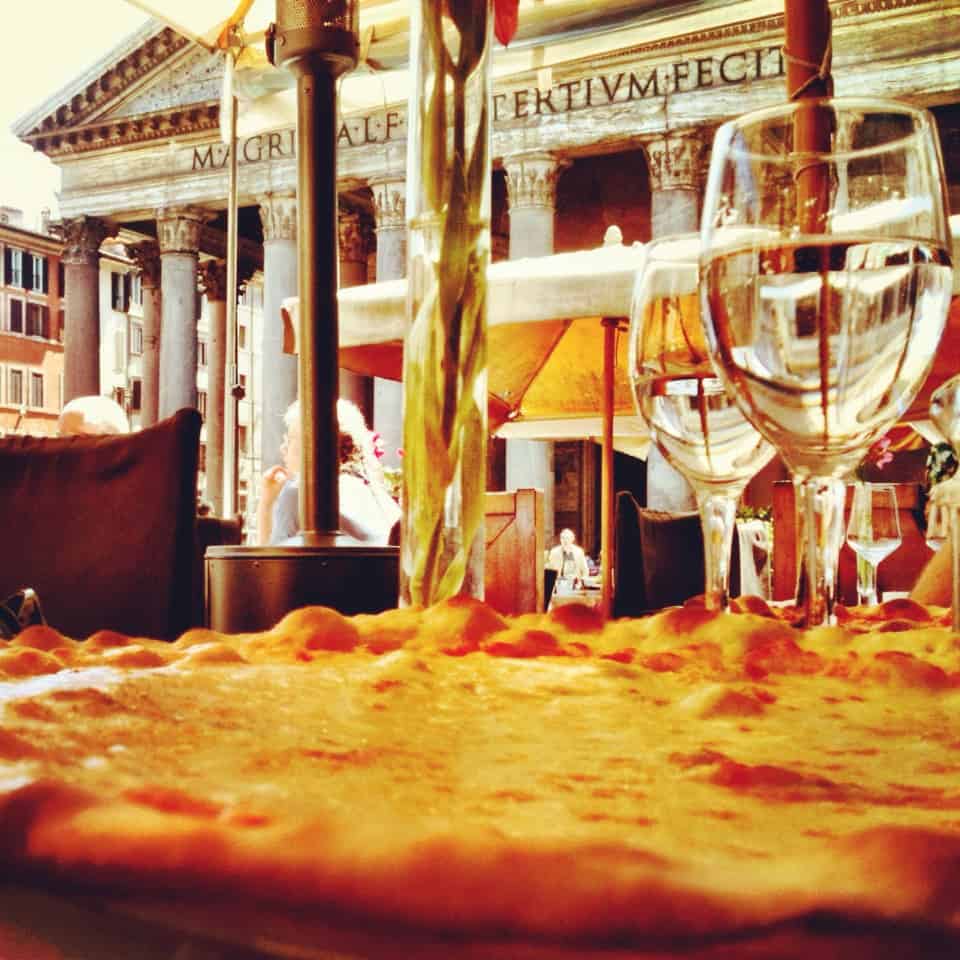 DO: Have a gelato in a REAL gelateria. My tip: Giolitti!
DON'T: Have a "fake" gelato, you can easily spot the fake one as the colour is verrrrry colourful.
DO: Throw one, two or three coins into the Trevi Fountain. One is for returning to Rome, two are for falling in love with a Roman and three are either for getting married to this Roman or getting divorced, the sources weren't that clear about it.
DON'T: Go to the Trevi Fountain by day, way too crowded.
DO: Go on a foody Rome Tour with EatingItalyFoodTours, say hi to Kenny from me!
DON'T: Start a diet before your trip to Rome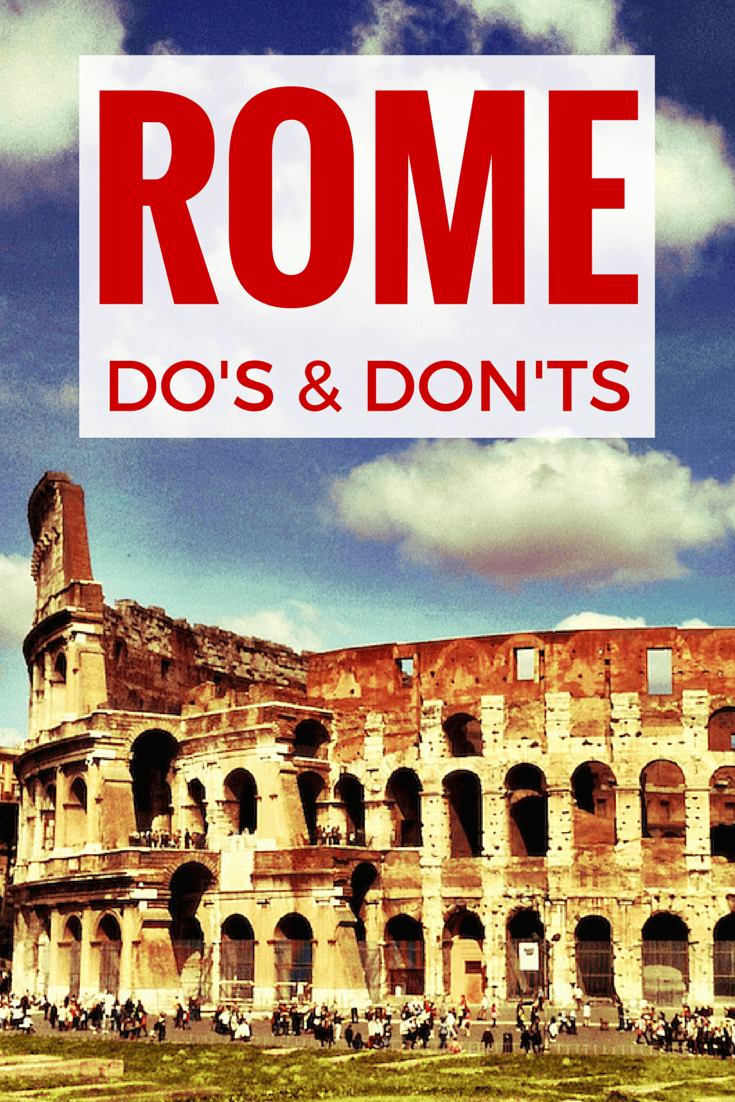 DO: Go on a VIP Colosseum Tour with WalksofItaly, you not only get to the underground but also to the top, where no one else is allowed to go.
DON'T: Go to the Colosseum when everyone else wants to go, way too crowed and the waiting line is looong.
DO: Book an apartment. This one was mine from Wimdu. (If you use this link to sign up you'll get a €25 voucher!) I prefer staying in an apartment, as it really makes you feel like living in the city you're visiting. I also like Airbnb, if you sign up via this link you'll get a $25 voucher.
DON'T: Save money and book an apartment or hotel outside Rome, as it's such a lovely city to explore by foot if you're staying somewhere central.
AND: The only time it's ok to drink a Cappuccino is in the morning for breakfast with a Cornetto.
What are your favourite things to do in Rome?