Between flights – A flight crew view on Cape Town
One of my childhood dreams (besides being Indiana Jones) was to become a pilot and see the world. (And wear a cool uniform). This year this dream came true. Well kind of. I did fly a plane. Ok, yes, it was in a flight simulator. But I also had the chance to spend some time in cockpits this year. For example on my way back from Zanzibar. And then in November I was invited to accompany a Condor-Crew during their layover in Cape Town.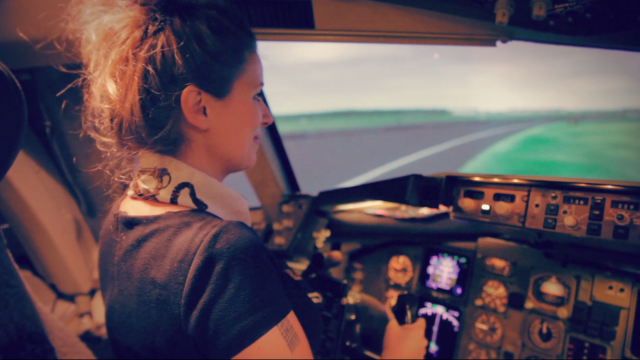 Do you really see the whole world when you're a pilot or flight attendant?
Or is it more like flying from one place to another, spend the night in another country and fly back on the next morning? Yes, sometimes it is like this. Sometimes it's just a normal job. But sometimes the crew has the chance to spend some time between two flights in a country. This depends on the flight schedule and a complicated system called duty roster. You can't really say where you're flying to next but sometimes you can make a wish and sometimes wishes come true… And then it happens that a crew stays several days or sometimes even a week in a destination and then they can explore this place like other tourists do. We've accompanied a Condor-Crew during their layover in Cape Town and they've showed us their favourite places.
My favourite things to do in Cape Town
Simon's Town with the penguins at Boulders Beach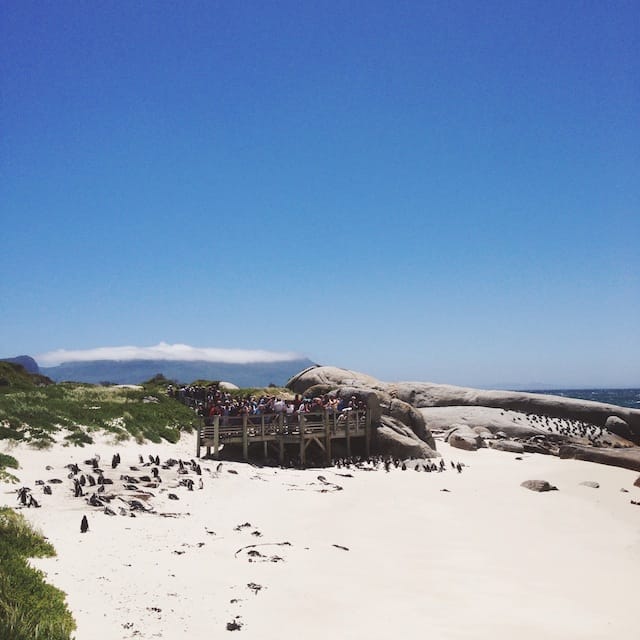 A must see when in Cape Town is definitely Boulders Beach to see the penguins. Special tip: don't walk straight like all the other tourists, take the path on the right side. There it won't be that crowded.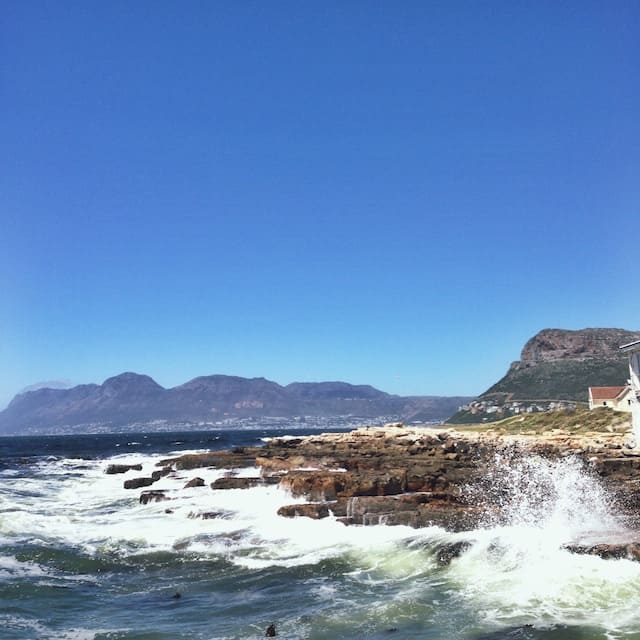 A beautiful small fishing village close to Cape Town. You can spot seals at the harbour and between July and November there's a huge chance to see whales!
Long Beach in Kommetjie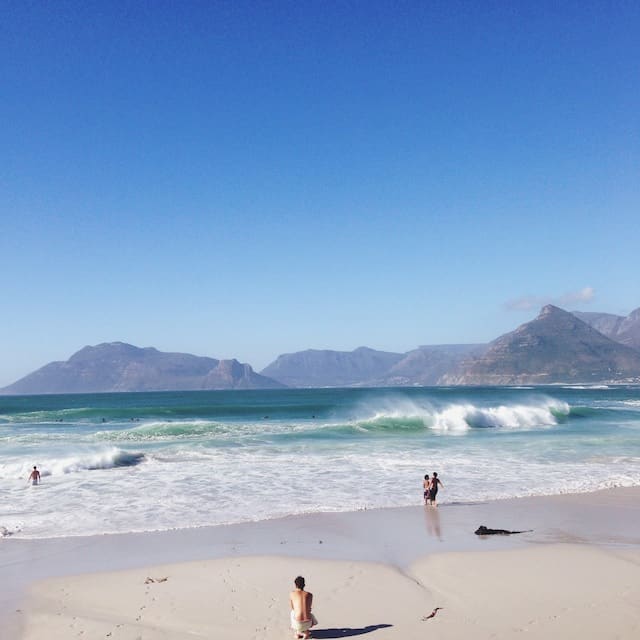 Perfect surfer spot. And a perfect spot to spot surfers. If you know what I mean…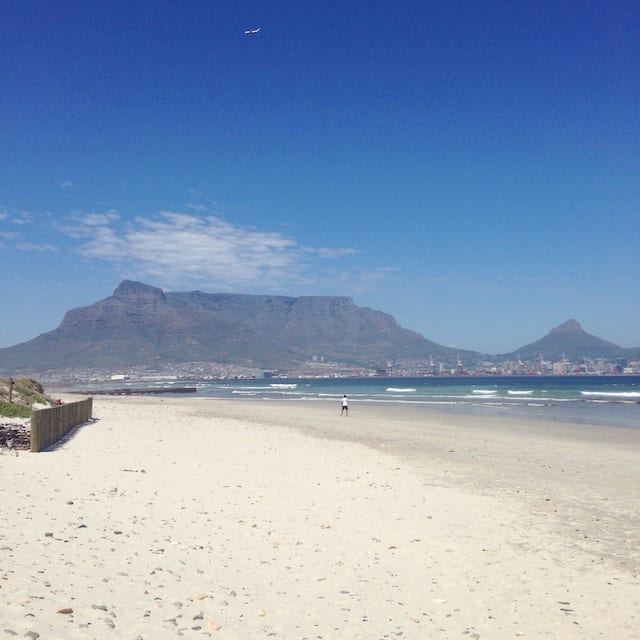 Until now I thought Bloubergstrand would be the best place to take a picture of Cape Town and Table Mountain. But Milnerton Beach even tops this.
Diaz Beach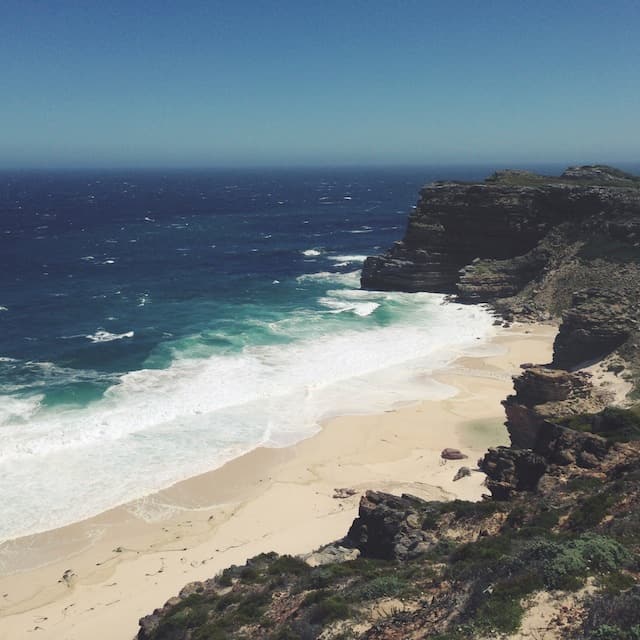 Definitely one of the highlights of my trip to Cape Town: the trek from Cape Point to Cape of Good Hope. On the way down you'll pass Diaz Beach. One of the most beautiful beaches I've ever seen. And if you climb down it's a perfect picnic spot!
The Crew Hotel: Protea Fire & Ice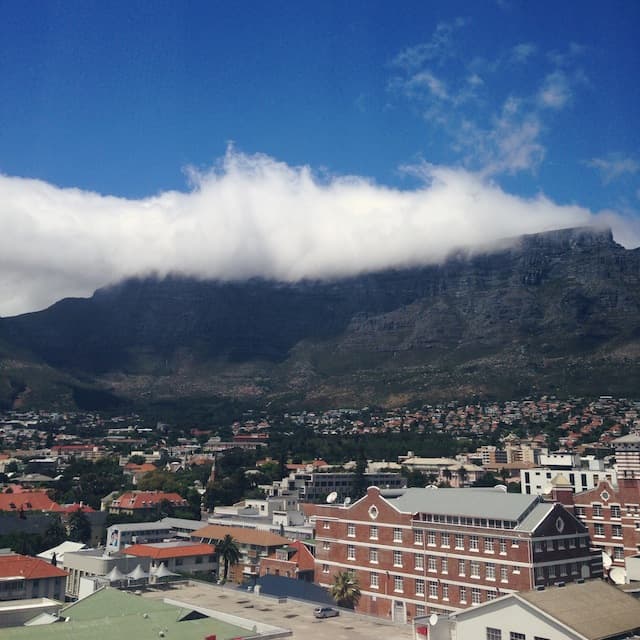 Cool design hotel with an amazing view and the best milk shakes in the world. True story.
What are your favourite things to do in Cape Town?
Disclosure: I was invited on this trip by Condor.