The fortune teller in Istanbul, a coffee and my future
"This is not a holiday for you. You're here for work." My jaw drops and I stare at the woman who's facing me and then focuses again on my coffee grounds. Uhm, okay. I have to admit that I didn't expect this. Does she maybe, like for real, without kidding, know what the future holds for me?

You have to know: I do have a voodoo doll, wrote an exam in sociology about voodoo, but this one time in New Orleans I didn't had the guts to go to a fortune teller. Once I interviewed a parapsychologist for TV but hid myself behind the camera as I didn't wanted her to tell me more about my ghosts. And yes, I do own tarot cards (although I have no idea where they are at the moment) and in my early twenties I thought they were as amusing as horoscopes in magazines. So yes, I really think this whole thing is kind of interesting but every time when it got down to the nitty-gritty I chickened out. Until now. Until I've met a fortune teller in Istanbul.
Unsuspectingly I stroll along İstiklal Caddesi, take a picture here and there and think to myself: that's so much like Kurfürstendamm in Berlin when my friend Buket tells me as a sideline about the fortune tellers in the side streets. And I still have no idea why, but in this very moment I knew I wanted to know my fortune.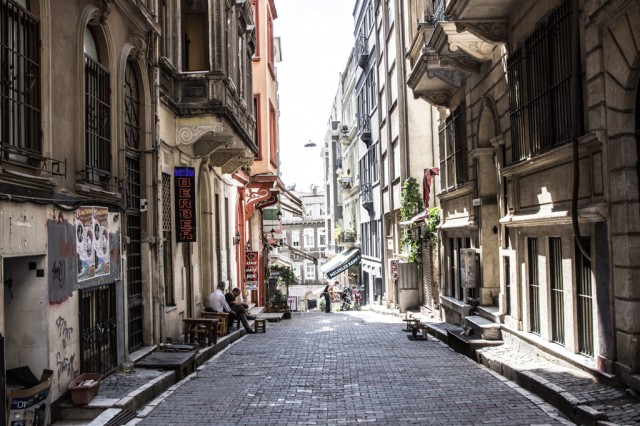 Only a few minutes later we're sitting in one of the many cafés in one of the side streets of İstiklal Caddesi, the radio is tuned to noisy disco pop. We were the only one. Here a Turkish coffee costs you around €5. That's no rip-off but a loophole the fortune teller found to offer their services. Because actually fortune telling is illegal in Turkey. So instead of paying them for their service you're paying a bit more for your coffee.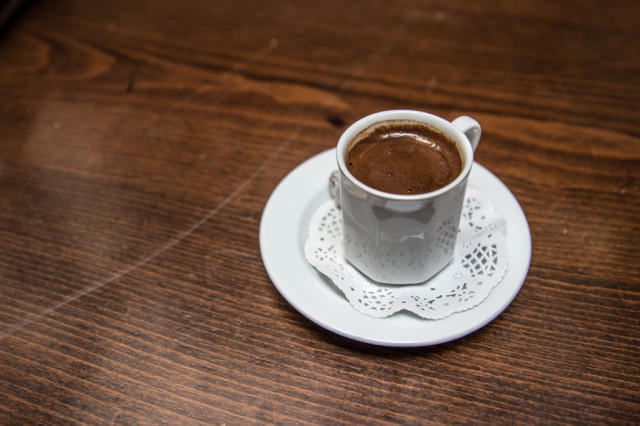 To be honest: I don't like the Turkish coffee that much. But with Latte Macchiato the fortune telling won't work. There's no coffee grounds and without coffee grounds no fortune telling – at least in Turkey. That's why I have to drink the whole coffee cup until it feels crumbly in my mouth. Then you put the saucer on the cup, turn it a few times in a clockwise direction, breathe a wish and then flip the whole thing upside down. To enforce the wish you can put a small coin on the cup.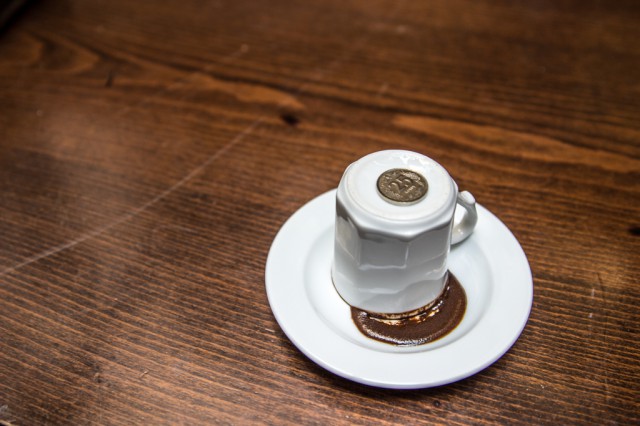 Then we're waiting. And I get nervous. Did I do everything in the right order? Should I have thought about another wish? What will she tell me? We're waiting. The fortune teller has time when the fortune teller has time, until then you have to wait. After a few minutes we're brought to another room, there are pictures of angels and Salvador Dali hanging on the walls. And there she is. Actually I expected an old woman. I guess she's in her late thirties, wears a tank top and drinks Cappuccino. She looks at me sharply and then even more sharply at the saucer. Then into the cup. She tells me this and that. Some things from my past, which are half-true, some things from my present, which are very very true, and some things from my future, which might be true. We will see. If these things will happen, and she was talking about things happening this autumn and in February next year, I will tell you. But until then I will keep them secret, because you know, isn't it like this that wishes don't come true if you tell someone about it? Until then you have to be patient. Just like me.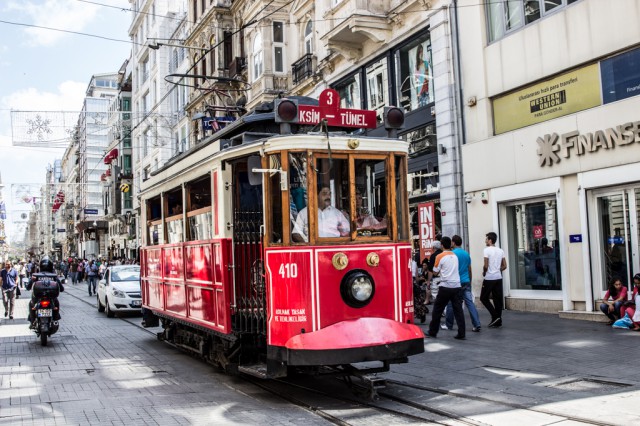 You also want to meet a fortune teller in Istanbul now?
Go to one of the side streets of İstiklal Caddesi, look for signs like angel pictures or "tarot" in the windows. Best would be to bring someone who speaks Turkish as most fortune tellers in Istanbul don't speak English.
Have you been to a fortune teller before? Do you believe in stuff like this?