Malta, balconies, the world outside and me.
Maybe it's because I don't have one that I'm so obsessed with them. Every time I say to myself: Not without one. And then, in the end, I end again without one. To be honest, I've never had an own one. Every time I see other people, which have one, I'm jealous, especially if it's a beautiful and charming one and with flowers and such. Sometimes in summer I sit on my window board and dream about it, how it would be, if the perfect one would be waiting for me outside. My perfect Malta balcony.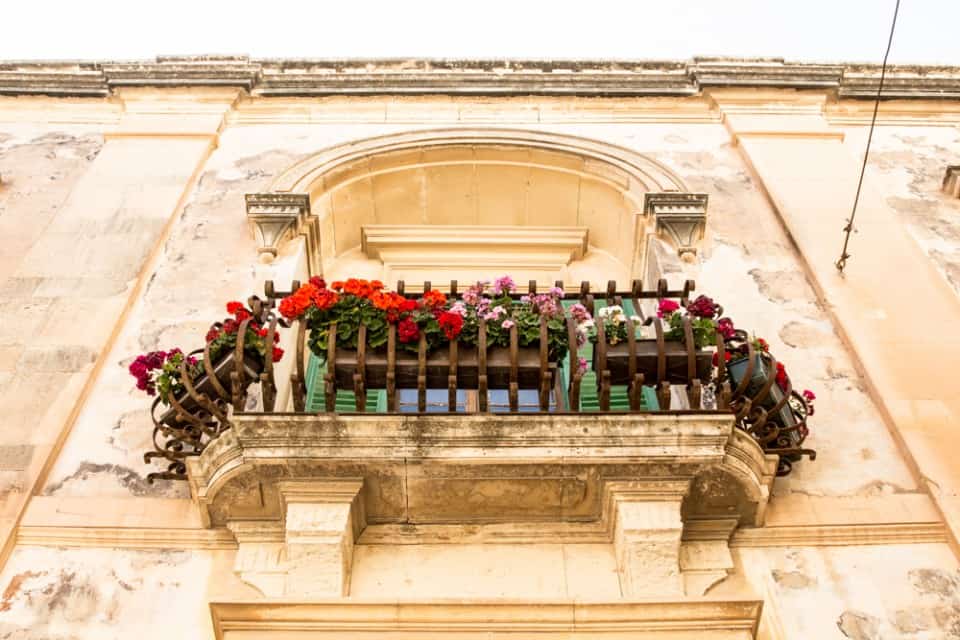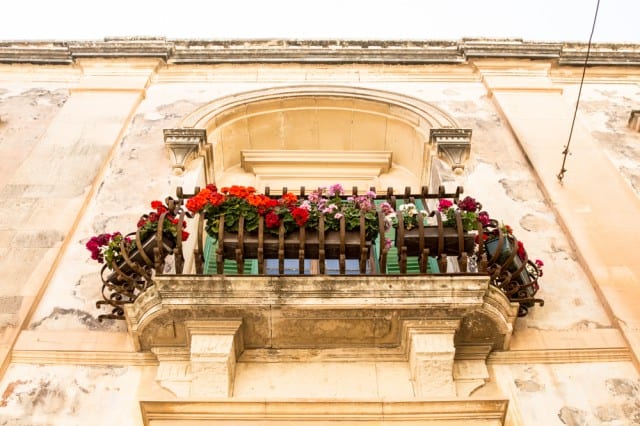 I love to visit friends with a balcony, and when I'm travelling I always want a room with a balcony. If possible. And I often look up, there, where not everyone is looking at, to see if I can find a nice balcony and think about it how it would be if it would be mine.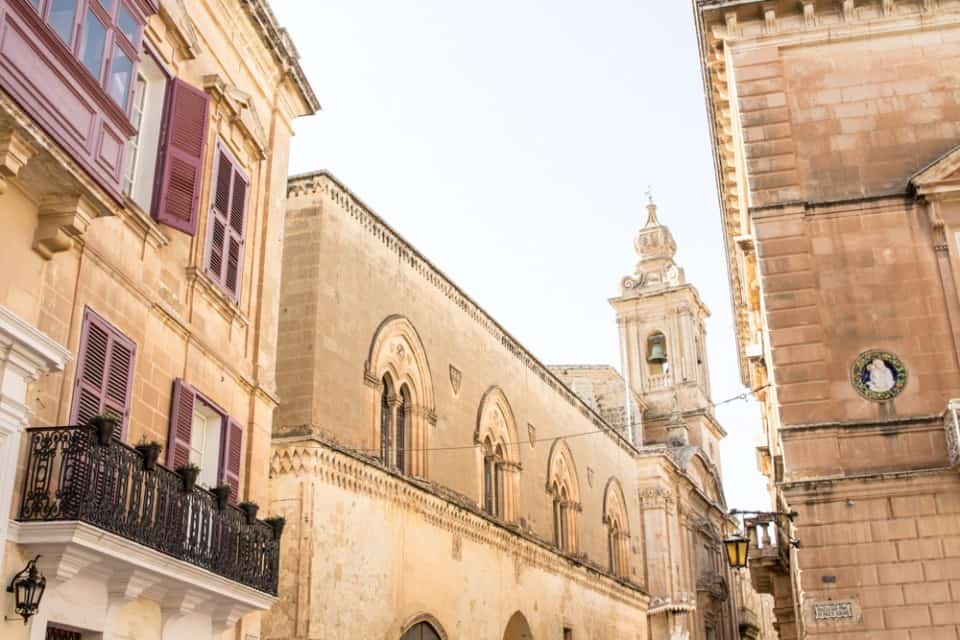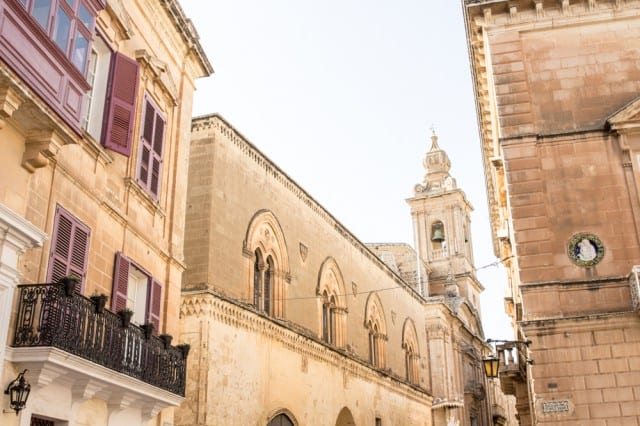 Every morning I would sit there, barefoot (it's always summer on a balcony), with coffee in my hand, watching the world passing by. And I, I would be part of it while not being part of it. And I would love it. A silent observer, a stowaway in this world. For one morning, one afternoon, an evening, sometimes even for a whole day.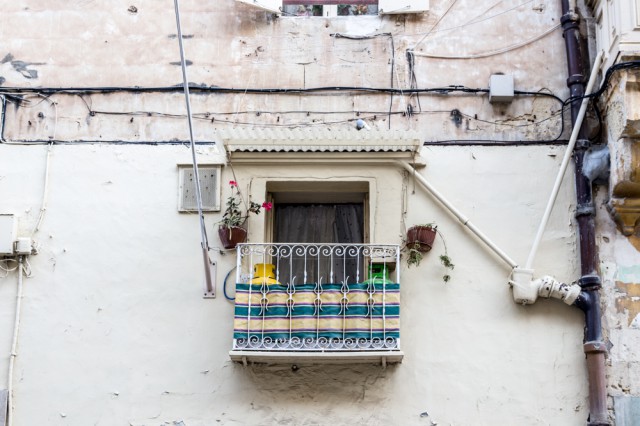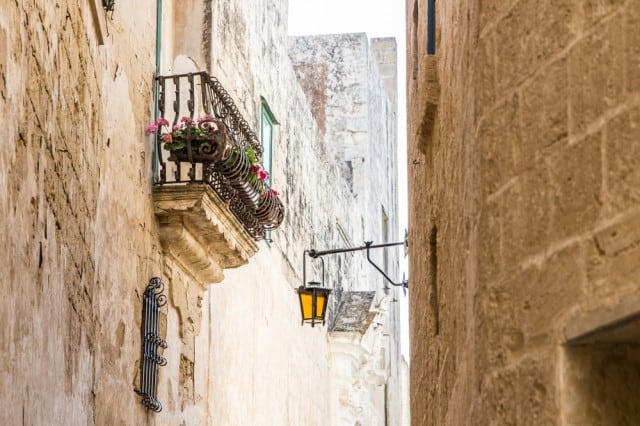 The world in Malta often passes by quietly, gently, like a leaf in the wind or the colorful fishing boats in the harbor. Sometimes the world in Malta is loud, hectic, a honk here, a honk there, people are talking loudly on the streets. Then again you're hearing music from around the corner and a waiter sets a table glasses-clangingly.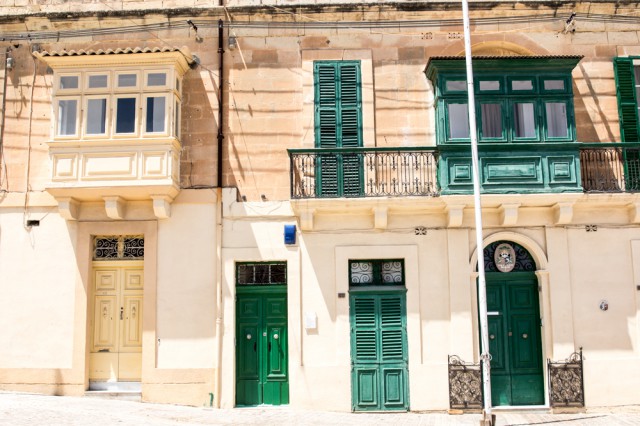 And I, I would sit on my balcony and watch the world, nod to it and even if the world would try to lure me to outside, I would stay. Tomorrow is another day, maybe a day for this, other, world. Today my world is a balcony.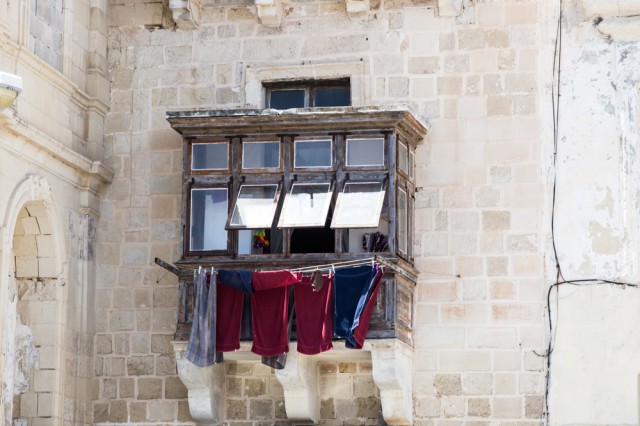 Malta is full of these balconies which let my heart skip a beat, wistfully, because they are not mine. And in the very next moment I'm happy just because they are there and oh so beautiful. The weathered, the unloved ones, the ensnared, the spruced up ones, the old, the new, the colorful, the pale ones. All of them, yes, all of them are charming.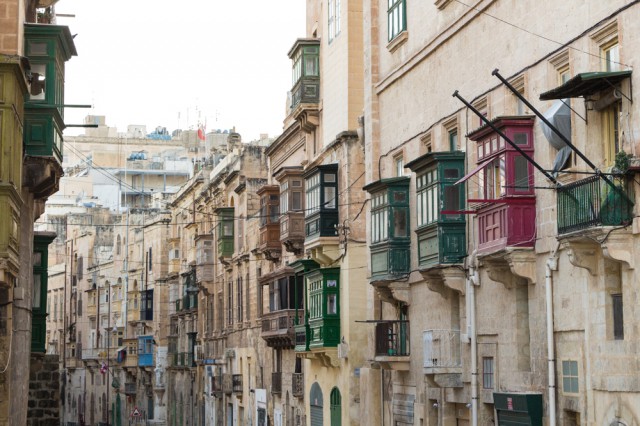 Some say Malta is famous for its balconies but their origin seems to be a mystery. Kind of. I've tried to get to know more about it and then I stumbled upon this post from Sherry about the Maltese Balcony Mystery. And well, there you have it all. I couldn't explain it any better. But then again, is it important who did it first as long as they exist?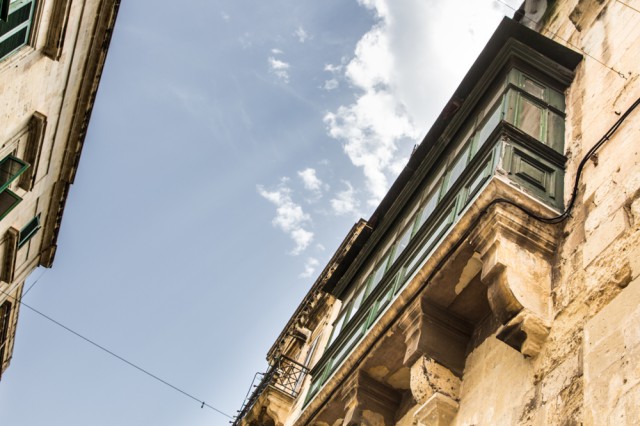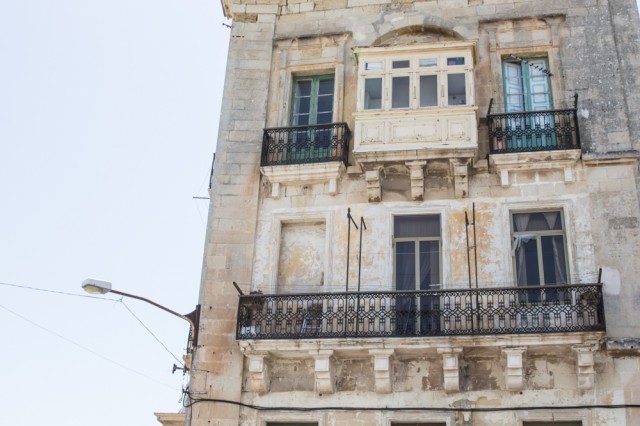 Have you been to Malta? Did you see the beautiful Malta balconies?
Disclosure: This post was brought to you by the Blog Island Malta campaign, created and managed by iambassador in partnership with the Malta Tourism Authority and the support of Air Malta.