The Most Beautiful Places in Baden-Württemberg (Germany's Most Beautiful State)
As a proud Swabian, I don't need to tell you that Baden-Württemberg is definitely Germany's most beautiful state. Yeah, there are other places in Germany that have a lot to offer, but they've got nothing on my home state. The automobile. The bicycle. The perm. And so many more things – who invented all of these great things? That's right: all of this wouldn't exist if it wasn't for the people of Baden-Württemberg. And if that wasn't enough, there are some really beautiful spots! Oh, what am I saying—it's ALL beautiful! But here are a few places that are especially beautiful.
Baden-Württemberg most beautiful places (a completely subjective list)
1. Tübingen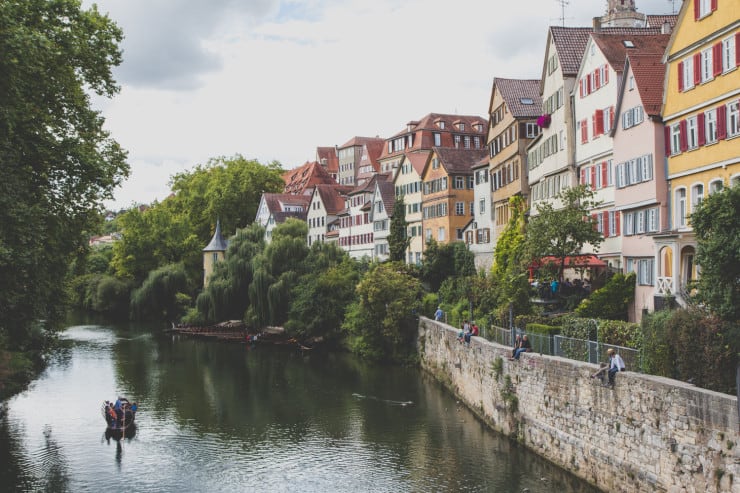 For me, Tübingen is and will always remain Germany's most beautiful city. I could have picked no better place to study. Imagine: I, the girl from the country, had moved to the big city—only to realize that Tübingen is still kind of a village like the one that I grew up in. Just a bit bigger and prettier. It's really disgustingly beautiful. Even Goethe said that.
But seriously, the city has it all. A charming old town, a castle, cobblestone streets, the Neckar waterfront, a pretty rad boat race, and the people are just super friendly! Always. (If you haven't met Swabians before, then you might think the people of Tübingen are a bit grumpy. But they are not, this is just Swabian hospitality and well, I like it).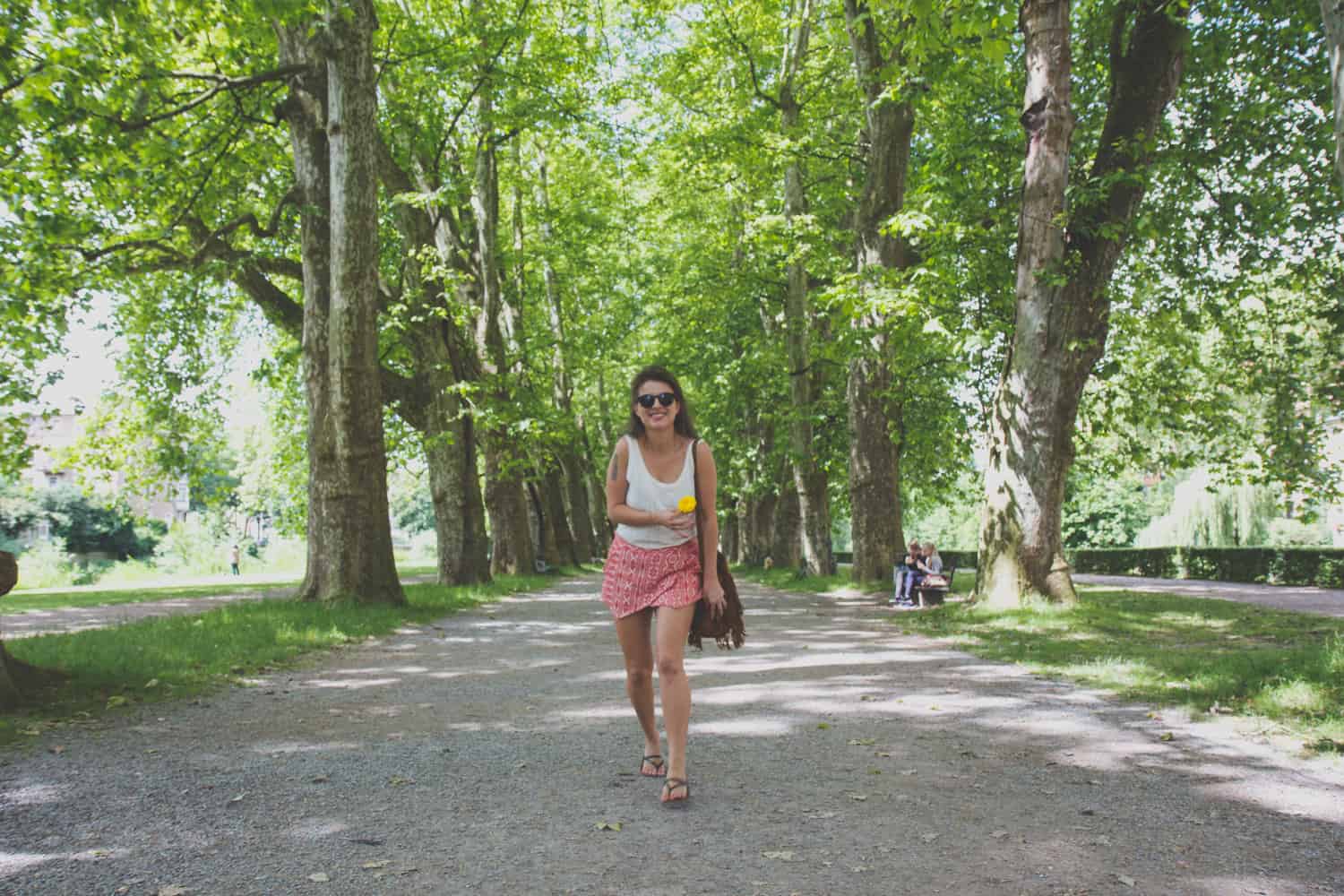 What to do in Tübingen?
Go boating! It's almost like a gondola ride in Venice, only better. Tip: find a local who owns a boat (locally known as Stocherkahn), bribe him with beer and sausages, and go out and barbecue on the boat! Pro-tip: come to Tübingen for its annual boat race, the Stocherkahnrennen.
Exploring the old town. It could be, that you feel like you're in the middle of a Harry Potter film. It's normal. That's just how Tübingen looks. Tip: in the summer, grab a beer in one of the pubs and find a place in the Holzmarkt square to sit (in my days we always did that in the market square, no idea why they don't sit there anymore).
Go up to the castle. Wonder why there are so many students running around. Realize that is where they have class. Get mad that you didn't choose to study in Tübingen.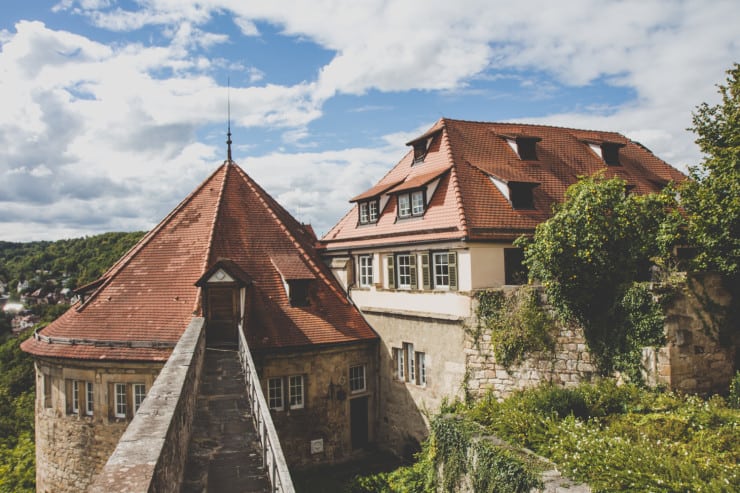 Of course, you can do so much more in Tübingen, but you need to find that out for yourself. (By the way, this might come as a surprise, but Tübingen is also gorgeous in the winter!)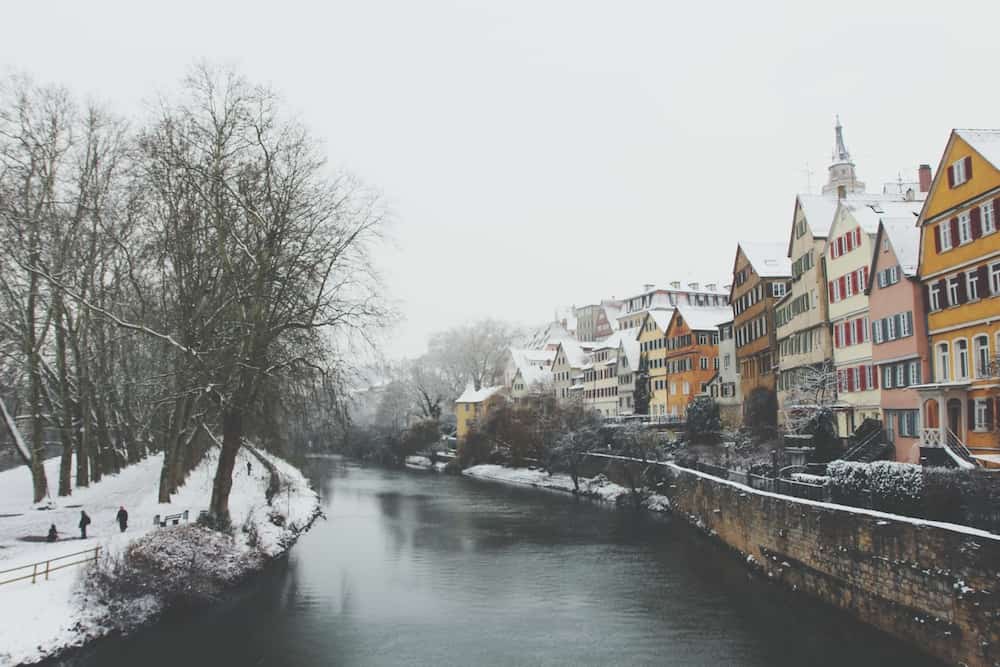 2. Burg Hohenzollern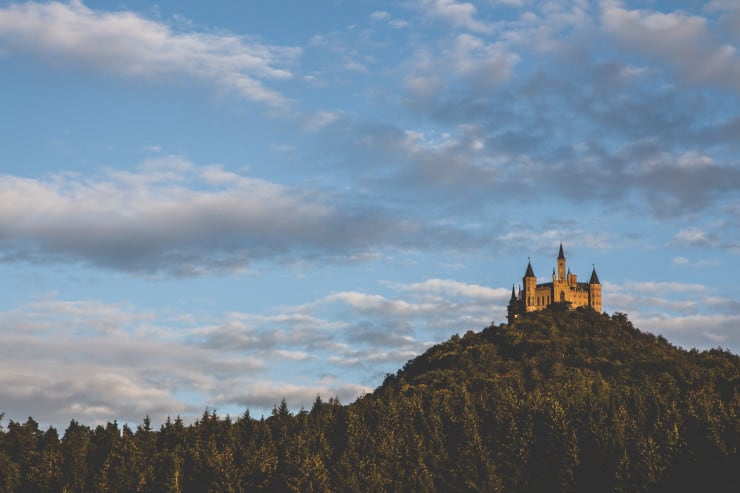 Just a stone's throw from Tübingen lies the Burg Hohenzollern! A castle that in my opinion puts Bavaria's Neuschwanstein castle to shame. It might be because Burg Hohenzollern featured prominently in my most vivid childhood dreams of being a princess. And someday, I'll be soooo rich that I buy the castle, and I can finally discover all the secret passages and jump on the beds. Until that beautiful day, though, it's enough just to visit every once in a while.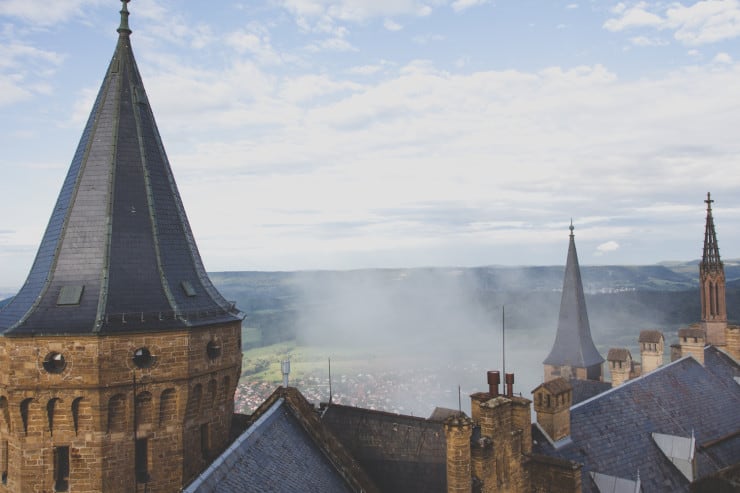 ONE of my childhood dreams came true during my last trip to Baden-Württemberg: a hot air balloon ride during sunset over Hohenzollern. THAT WAS AMAZING. Even better than I thought!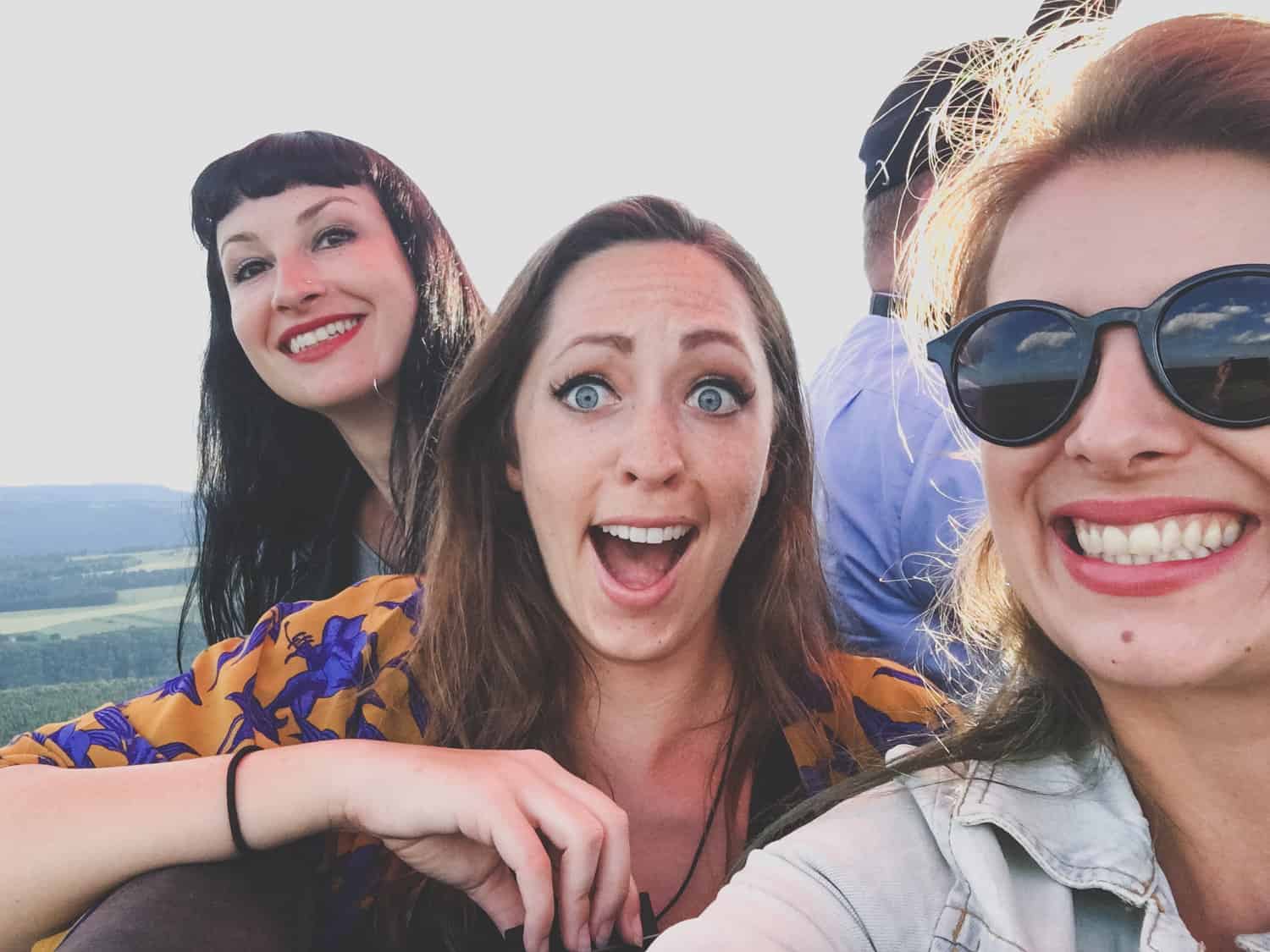 Susi from blackdotswhitespots.com, Kristin from bemytravelmuse.com and me couldn't stop smiling. One of the best things I've done in my whole life. Thanks to the Hohenzollerische Ballonfahrer for this amazing experience.
Now there's only one thing left of my Hohenzollern-bucket-list: visit the castle's famous Christmas market all covered in snow (Oh, I also want to steal hold the crown some day).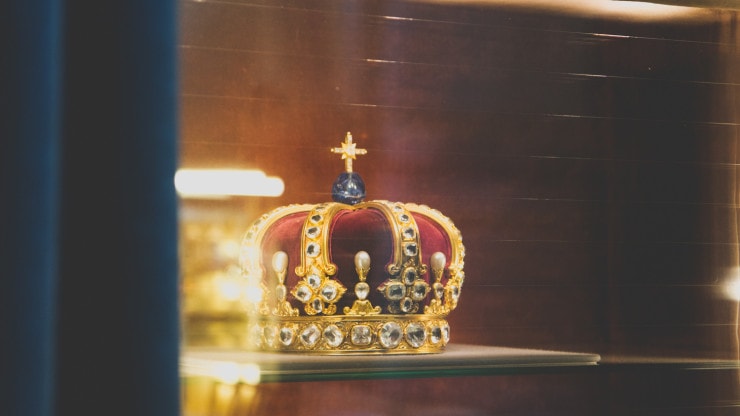 3. Black Forest
The Black Forest is a classic. Need I say more? One of my fondest memories of my childhood of the Black Forest is a trip we took to the Titisee (16-year-olds are allowed to giggle now). I thought it would be the Lake Titicaca from Pippi Longstockings, and was a little disappointed when we didn't see any pirates. But the Titisee is worthwhile even without Pippi and Co. It's not without reason that it's one of the most popular places in the whole state of Baden-Württemberg.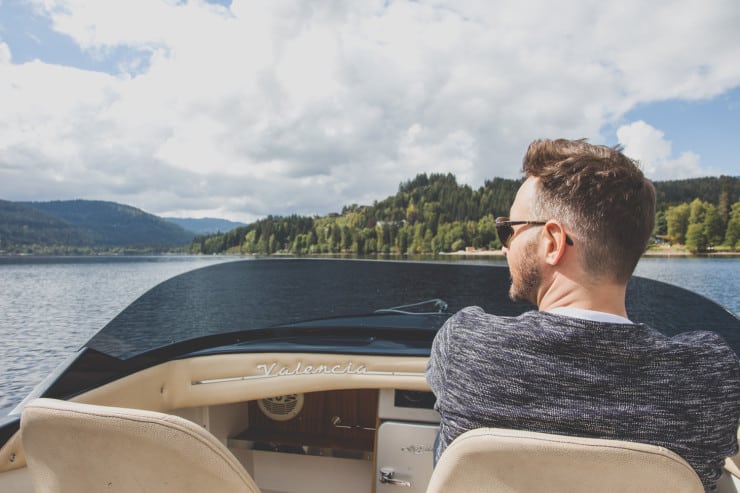 What can you do at Titisee?
Take a boat ride, either by yourself or on one of the tourist boats (I prefer to do go by myself).
Buy a vintage cuckoo clock.
Drive out to the Menzenschwand, then find the cafe-restaurant "Zum Kuckuck," and order the famous Black Forest cake.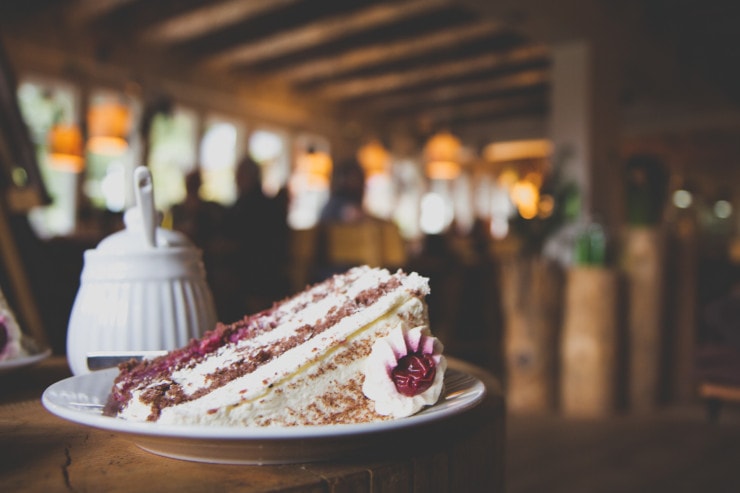 Another favorite place of mine in the Black Forest is the tree-top-walk in Bad Wildbad. There you get an amazing view of the Black Forest and for the adrenalin-junkies, there's a slide down the 40m high viewing tower.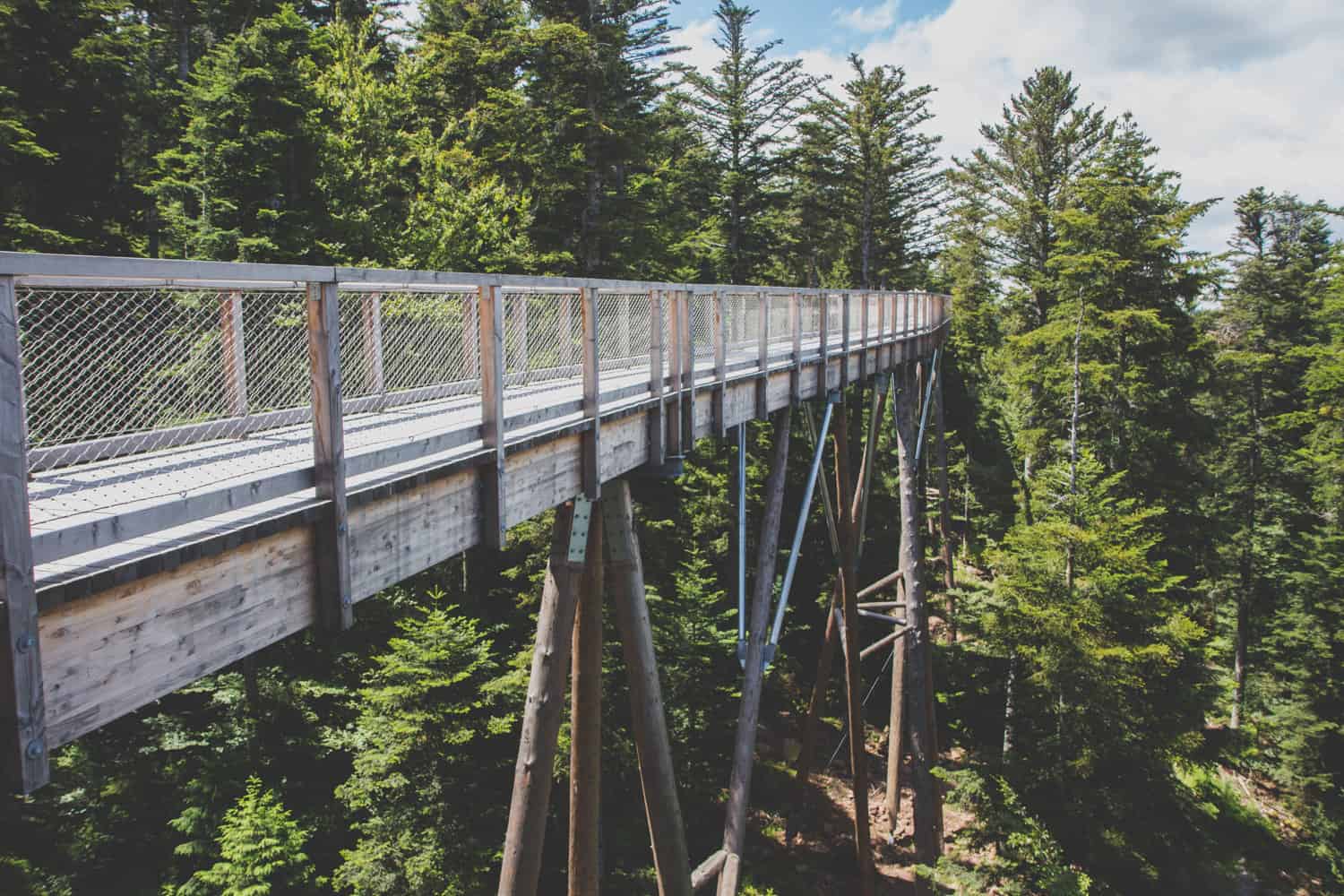 And then there's Sasbachwalden, a cute little town close to the French border (you can even see the dome of Straßburg from there). One of the coolest things in Sasbachwalden are the schnapps fountains. Yes, you read that correctly. There are a few fountains in Sasbachwalden where you can get some booze for small money. Just help yourself. Easy as this.

What else can you do in Sasbachwalden?
Eat some Black Forest Cake. At the Spinnerhof they serve pieces just as big as my head. No kidding.
Eat Bibbeleskäs. It's cheese. But so much more. Just try it. My favorite place for that: s'Dolle Frieders Burewirtschaft
Go for a walk through the vineyards and enjoy the views.
4. Lake Constance (Bodensee)
I know I don't have to tell you how great Lake Constance is, either, but I'm going to anyway. Konstanz, Überlingen, and Meersburg are my favorites, and most recently, Lake Untersee. There you can find the lake houses of Wangen, a hidden UNESCO World Heritage Site. You can also sometimes take a quick trip over to Stein am Rhein in Switzerland. Or you can just go along the shore and do as you please.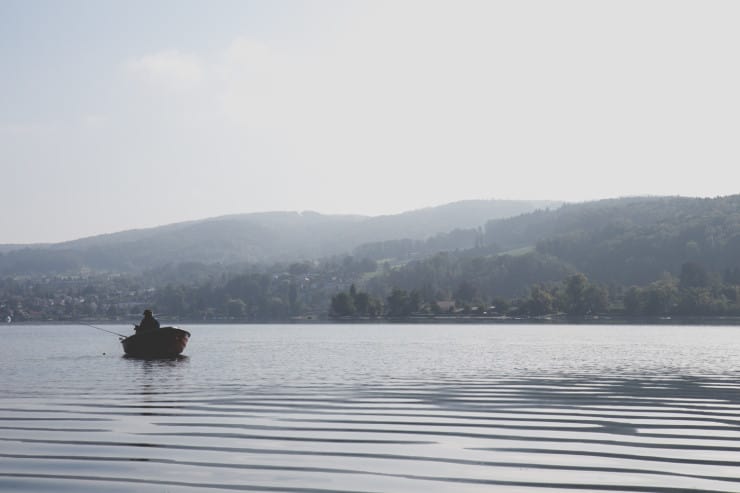 5. Danubian Highlands (Donaubergland)

I grew up on the Heuberg, in the southwestern tips of the Swabian Jura mountain range. There is a saying there, "Wa isch schlimmr als Pescht und Cholera? Vu dr Alb obera," which is basically Swabian for "there's nothing worse than someone who grew up in the Jura mountains." And that's about the size of it. Everyone knows everyone and everyone talks about everyone.
But, there's nowhere as beautiful as there. And I say that now, not only because it is my home, but because every time I drive up from the valley into the mountains, my heart leaps. when you look down from Heuberg into the valley, when you see the Danube going through rocks, fields, hills, castles, and villages. The region around Heuberg is now called Donaubergland, the Danube Highlands, and the name fits.
To tourists, the region is still relatively undiscovered, but since when is that a bad thing? Once you visit, you'll understand why I am very proud of where I come from. When you look down from Heuberg into the valley, when you see the Danube going through rocks, fields, hills, castles, and villages. The region around Heuberg is now called Donaubergland, the Danube Highlands, and the name fits. To tourists, the region is still relatively undiscovered, but since when is that a bad thing? Once you visit, you'll understand why I am very proud of where I come from.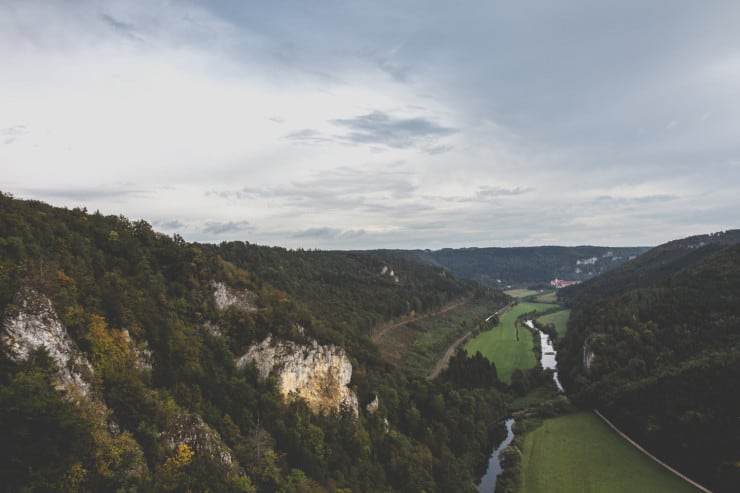 What can you do in Danubian Highlands?
Hike. The Danubian highlands are filled with beautiful hiking trails offering breathtaking views. And because the people in the region are quite smart, there are now "Donauwellen hikes," named after the region's typical sheet cake. On a Donauwellen hike, you count the calories you burn exercising, then eat them all back in cake at the end of the walk.
Visit the Beuron Archabbey. Really worth seeing, even if you're not a believer.
Visit the open-air museum in Neuhausen ob Eck. In Neuhausen, there is not only the annual Southside Festival but also a great open-air museum if you feel like going back in time.
Gliding on Klippeneck. At 975 meters, the Klippeneck is the highest glider launch point in Germany. And it's not so scary. Just a bit of a roller coaster at the beginning, and then a deeply relaxed flight. The fine views of the Danubian highlands come free.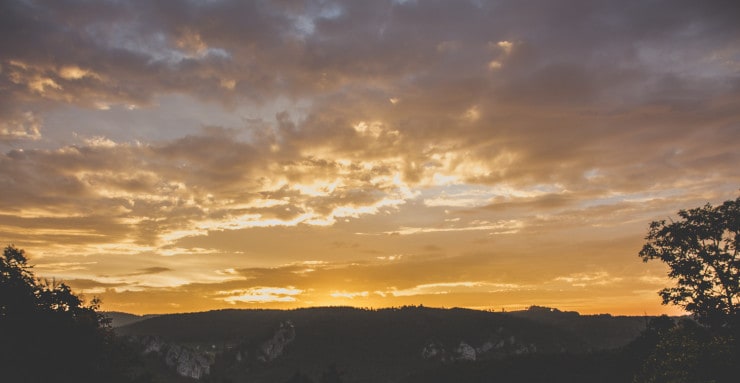 6. Castle Lichtenstein
I did not only grew up in the Swabian Alps and studied in Tübingen, I also lived for several years in Reutlingen, which is just a stone's throw away from Castle Lichtenstein. Though I never went there – until now. And what can I say? It's totally worth it – for your inner princess and the view.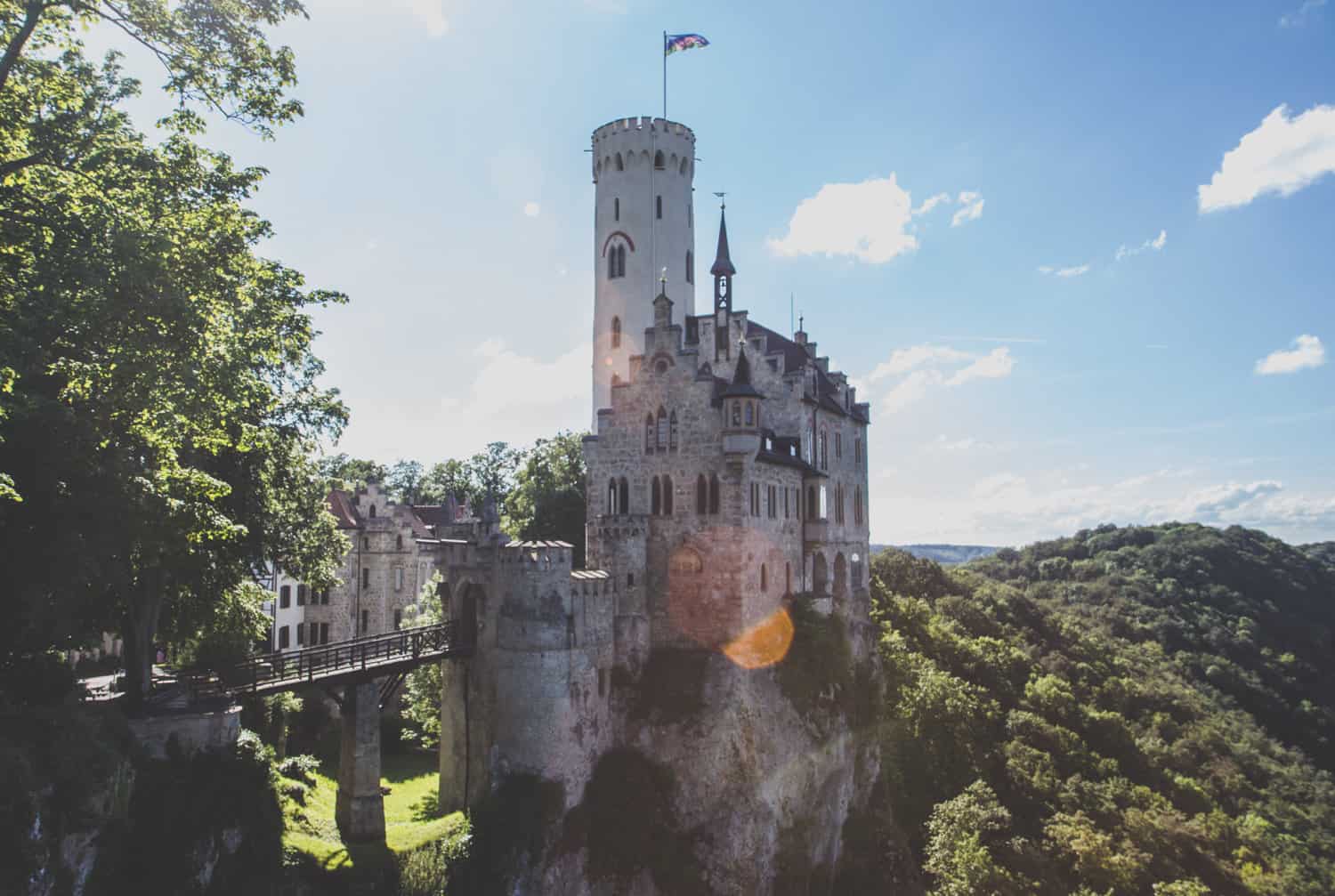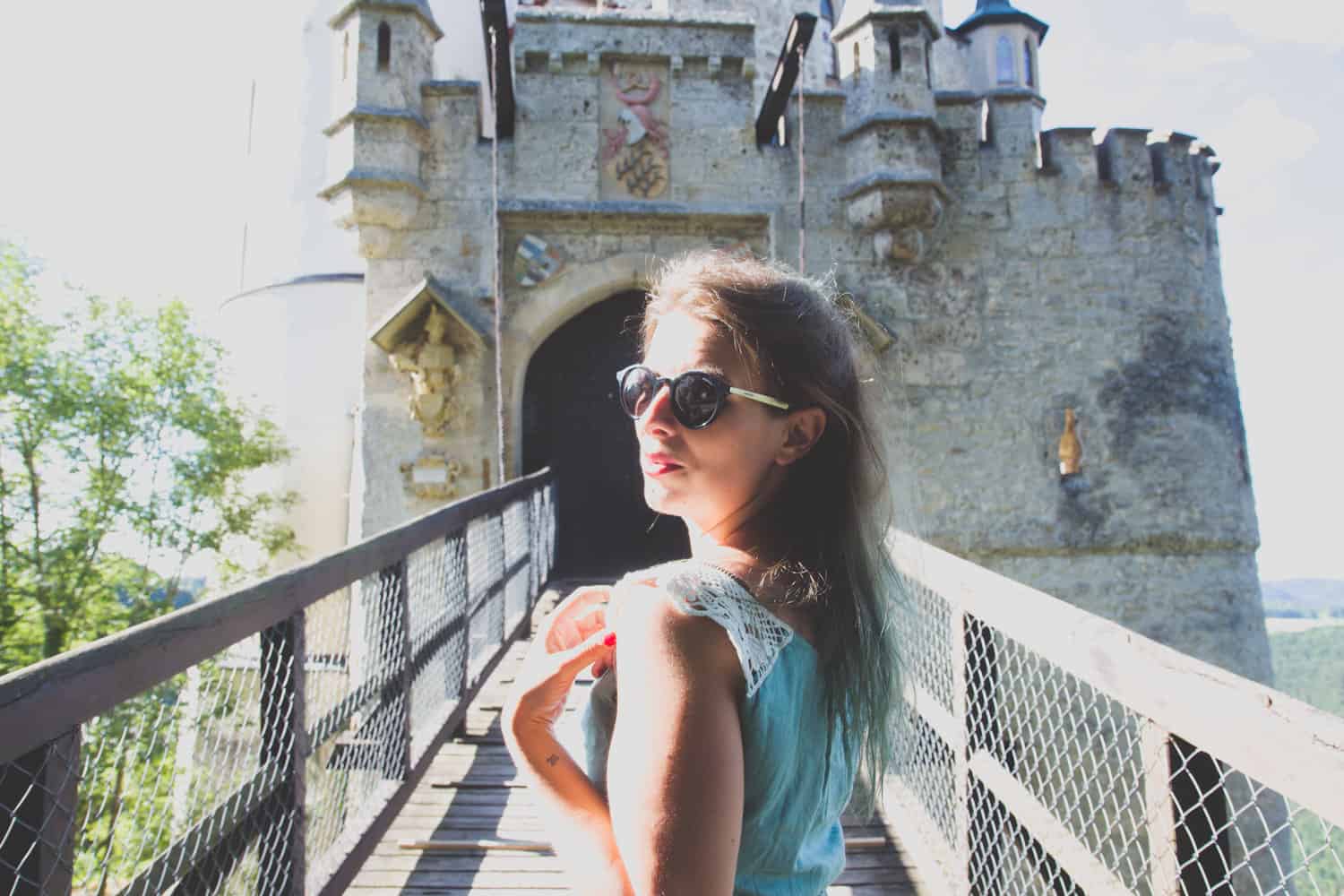 7. Stuttgart
Oh Stuttgart. I also lived there for a few years. Okay, it was in the suburbs, but still. Stuttgart is the biggest city in Baden-Württemberg but it's a town, though. In the best way possible. People here just know each other and it's pretty easy to get from one part of town to the other (unless you get stuck in the evening rush hour). If you're fit enough I highly recommend climbing some of the many many stairs to one of the many many viewpoints in town. It's worth it. I will tell you all about my favorite places in Stuttgart soon. For now, I'll tell you this: one of them is where this picture was taken…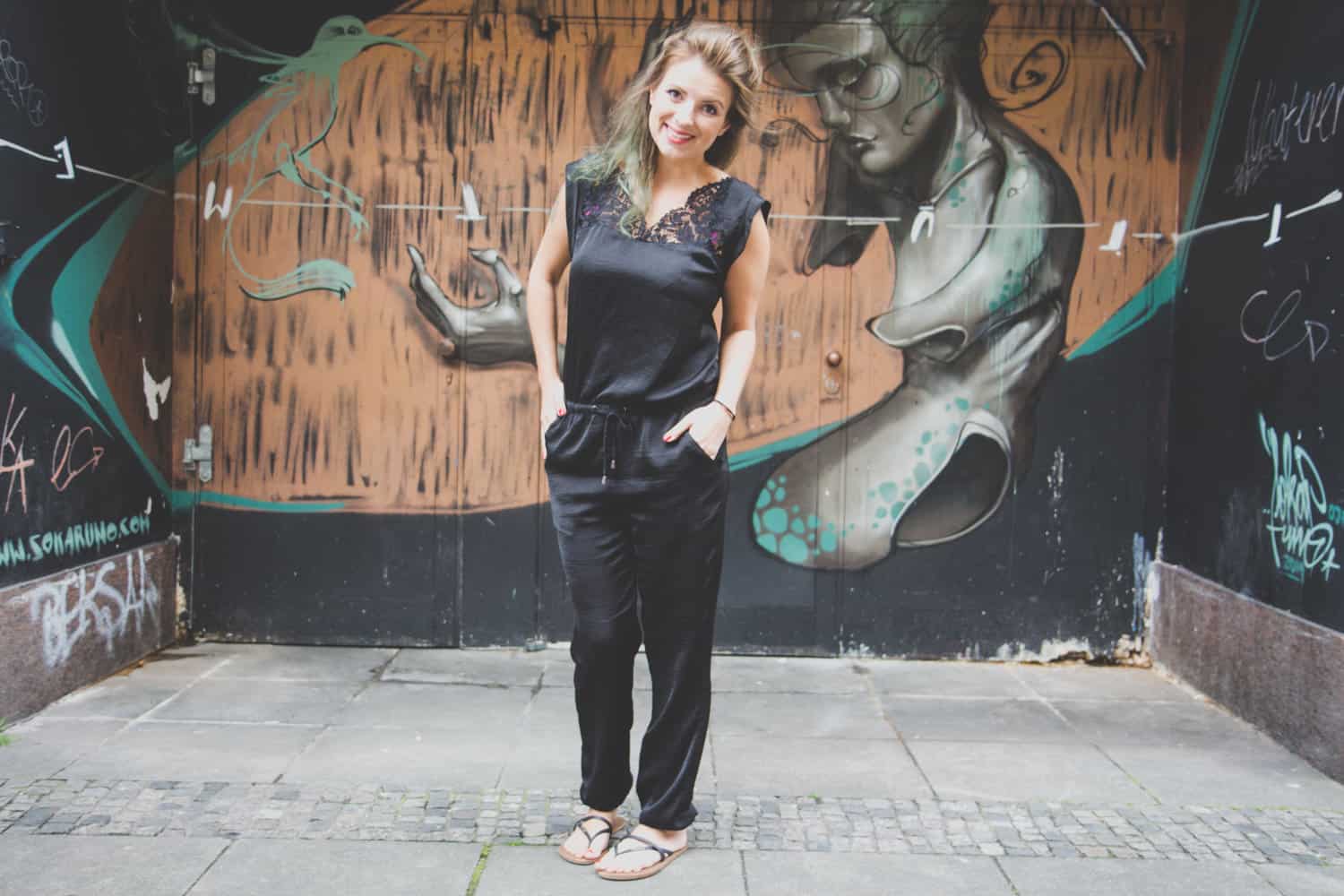 So now you know my favorite places in Baden-Württemberg. What's your choice for the most beautiful place in this part of Germany? What do you think one ABSOLUTELY have to see and do when visiting Baden-Württemberg?
Disclosure: This post was made possible by Baden-Württemberg. And thanks to REVIEW for the outfits for this trip!