Travelous Things to do in Quito
Quito has been awarded (again) as "South America's Leading Destination" at the World Travel Awards for a reason. The city has a lot to offer and I will tell you all about my favorite things to do in Quito and people you should meet. You're not sure if you know enough about Quito to already plan a trip? No worries, I've prepared something for you: "Things you need to know about Quito". Okay and now let's get into details.
Things to do in Quito
1. Explore the old town
Quito is more than famous for its historic quarter as it's been the first one ever to become a UNESCO World Cultural Heritage Site. Perfect for a stroll through the narrow streets, get lost and find whatever wants to be found by you (like the pigeons in front of the San Francisco church).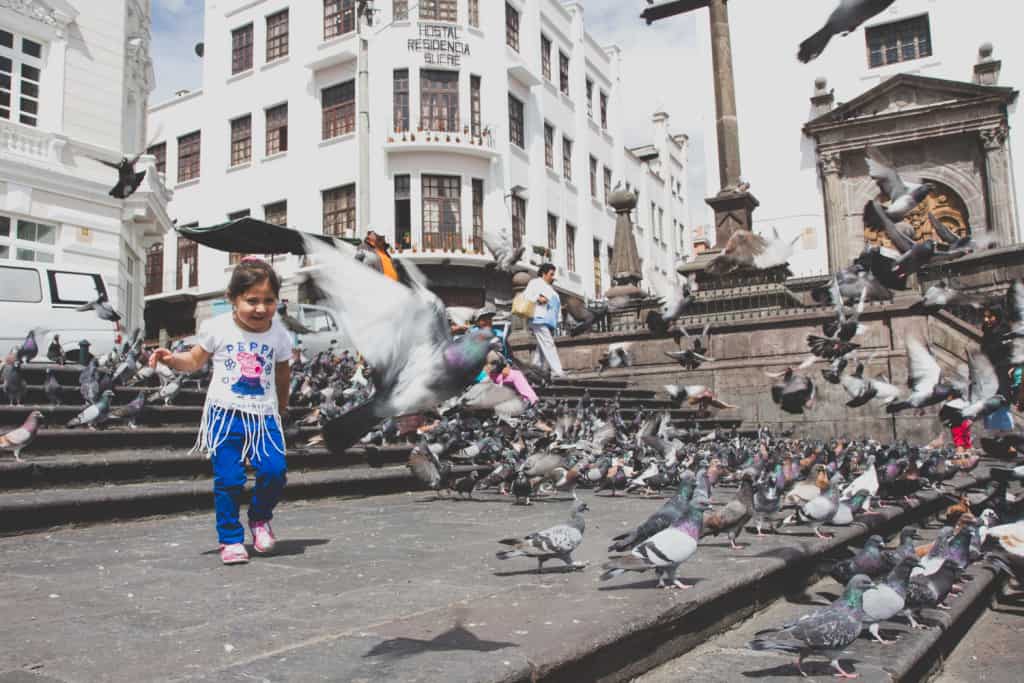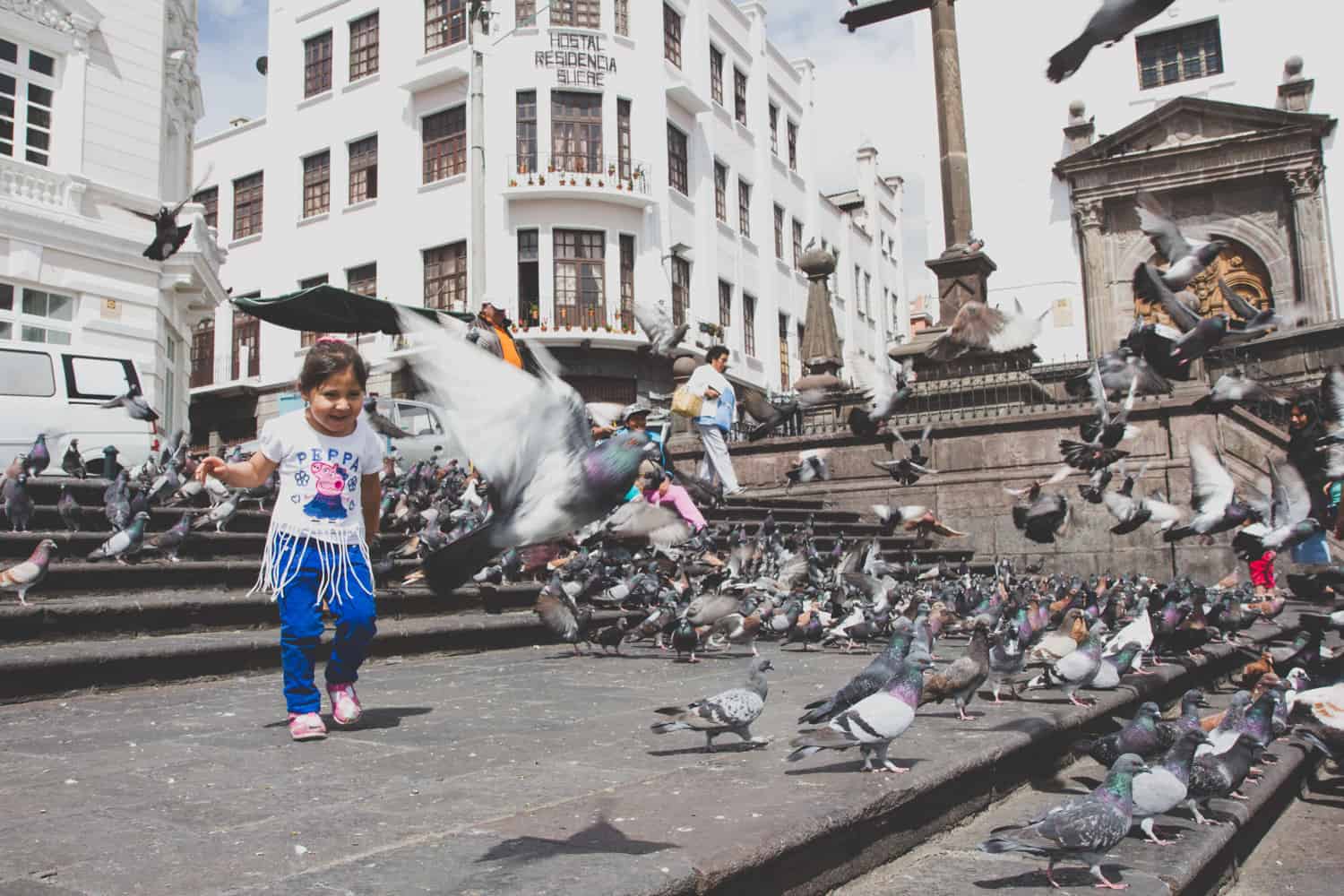 2. People you need to meet in Quito
When strolling through the old town you should look out for three people.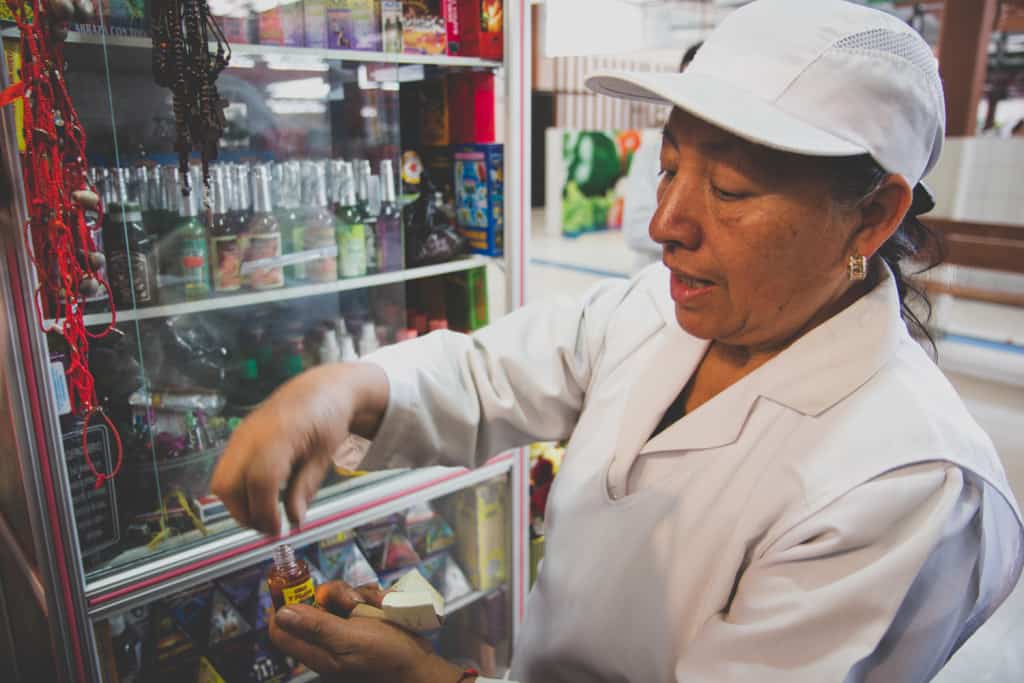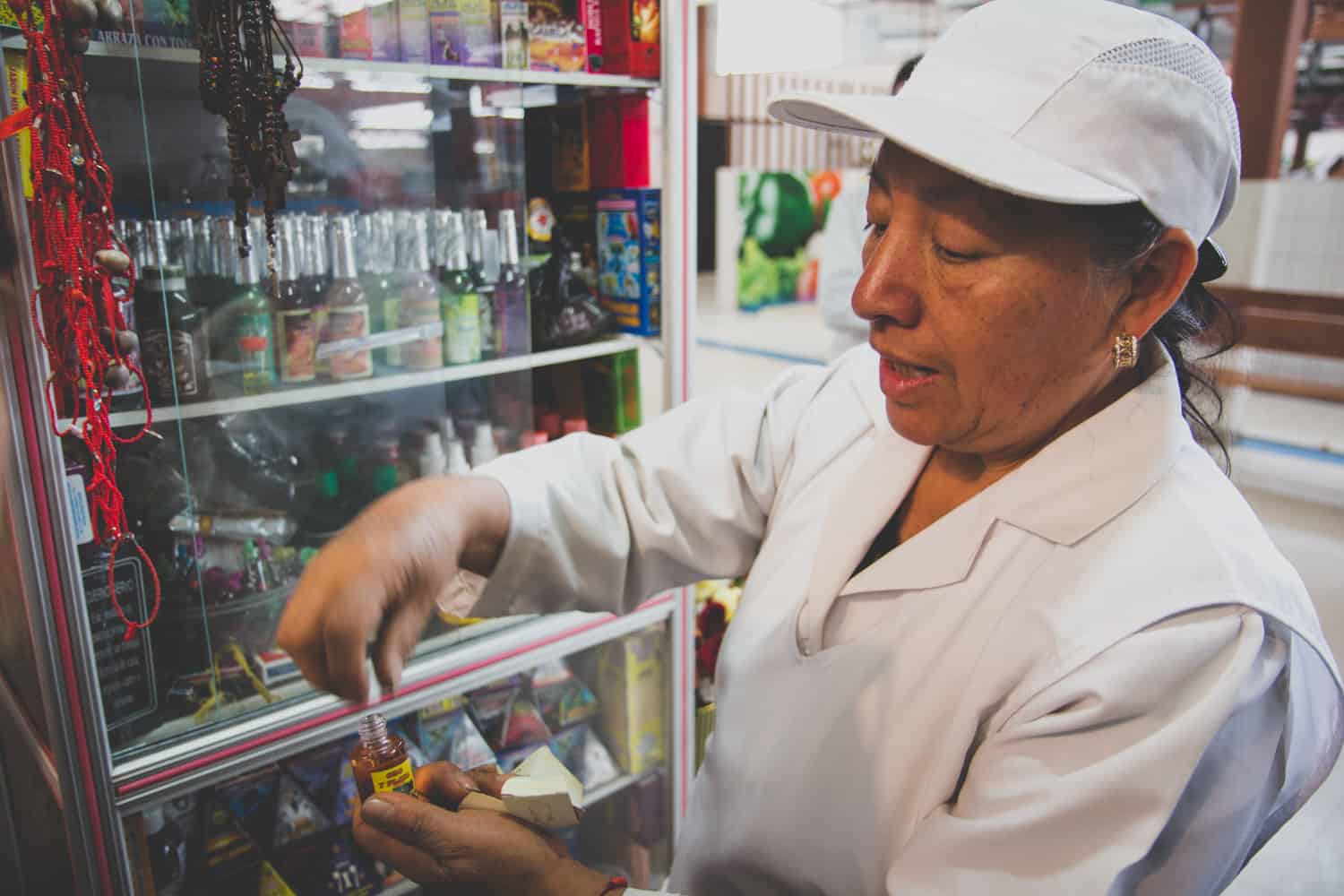 You definitely need to meet Rosa, who owns a stall at the San Francisco market and sell herbs and magic. I can highly recommend her herbal energy cleansing. This might sound weird, but it feels pretty good. She will rub your whole body with herbs, which can burn a bit first (that's how the negative energy will make itself felt) and then she will use the herbs to apply oil on your body and all of a sudden you will feel relaxed and energized (and all the negative energy will be gone). Just try it! The 10$ are definitely worth it.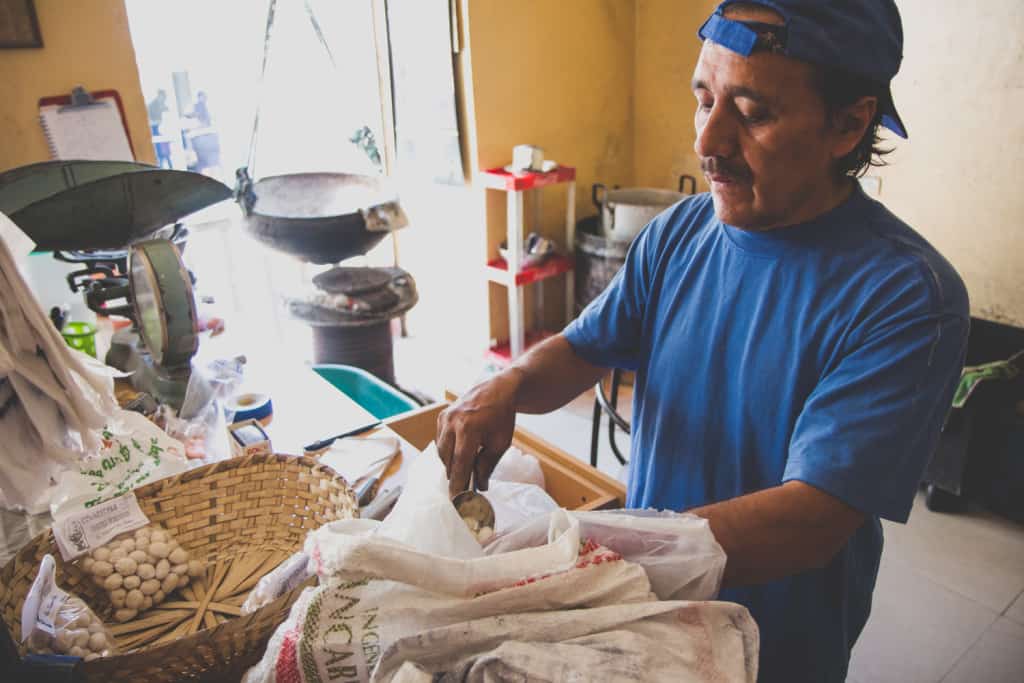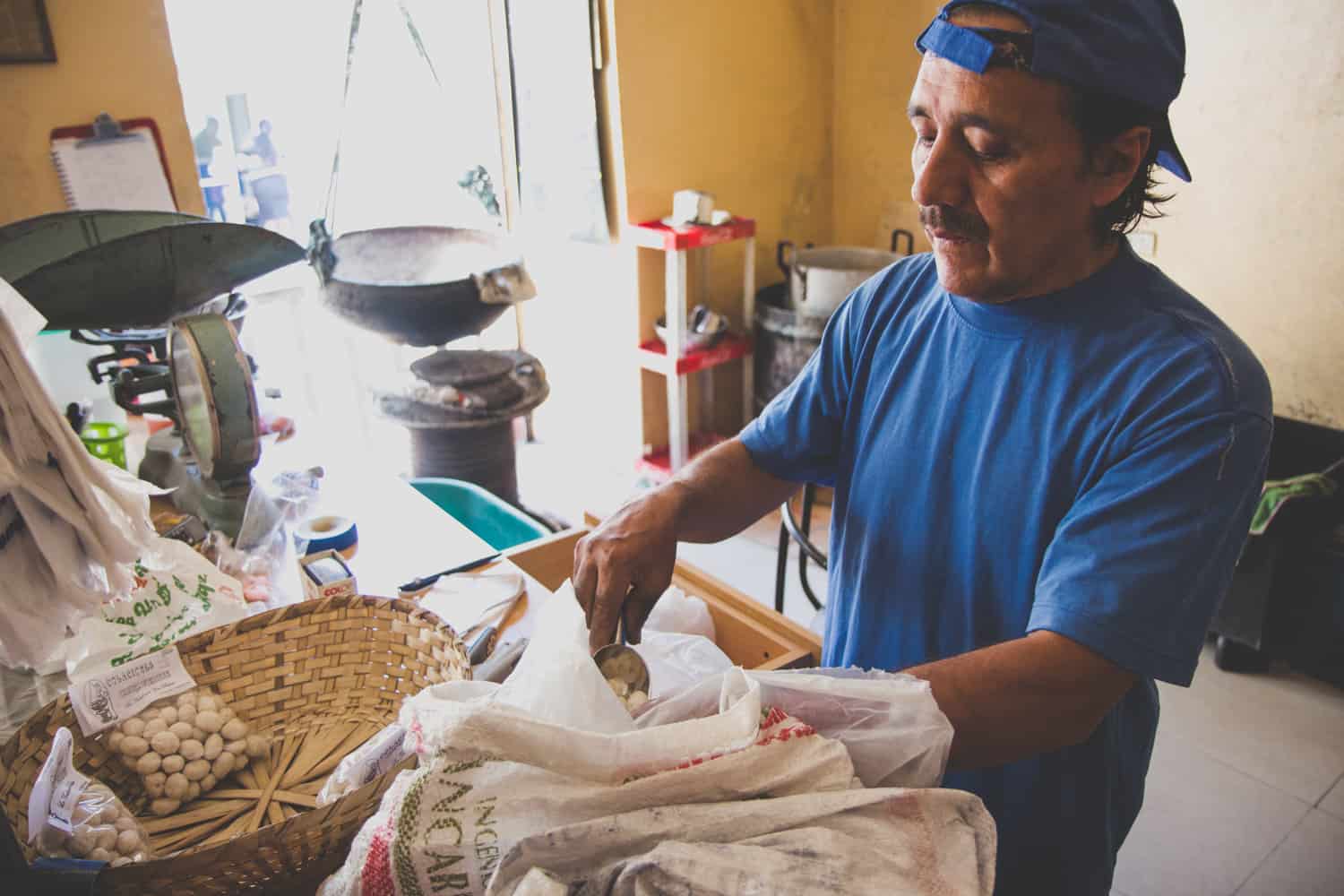 When you're craving something sweet after that you should visit Luis Banda in Chimborazo street. Since a hundred years Luis' family makes the sweet "Colaciones", peanuts covered in sugar and honey. Every day from 9am to noon you can watch Luis making this traditional sweet in a one hundred years old pan. Yummy.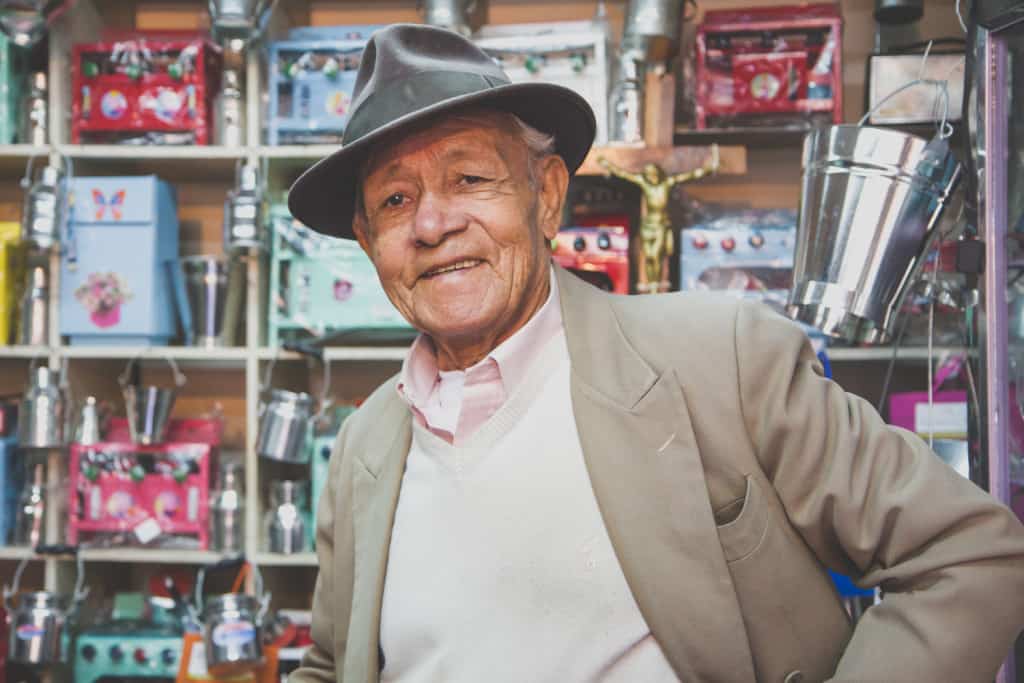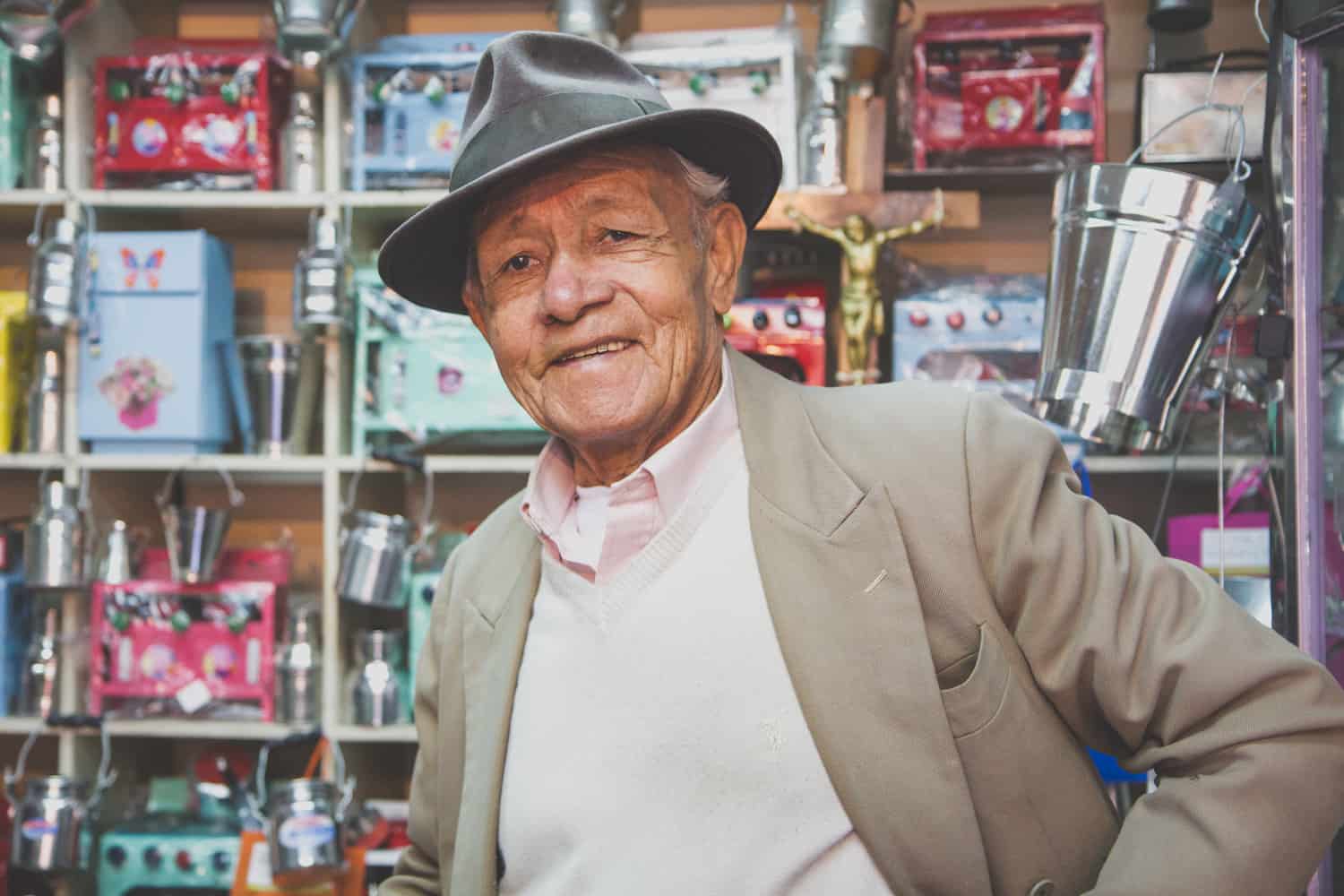 When you're looking for a special gift you should head to La Ronda, one of the oldest streets in Quito. There you can find Manuel Silva, who's making cute little things from tin since over 60 years.
3. Climb the Basilico del Voto Nacional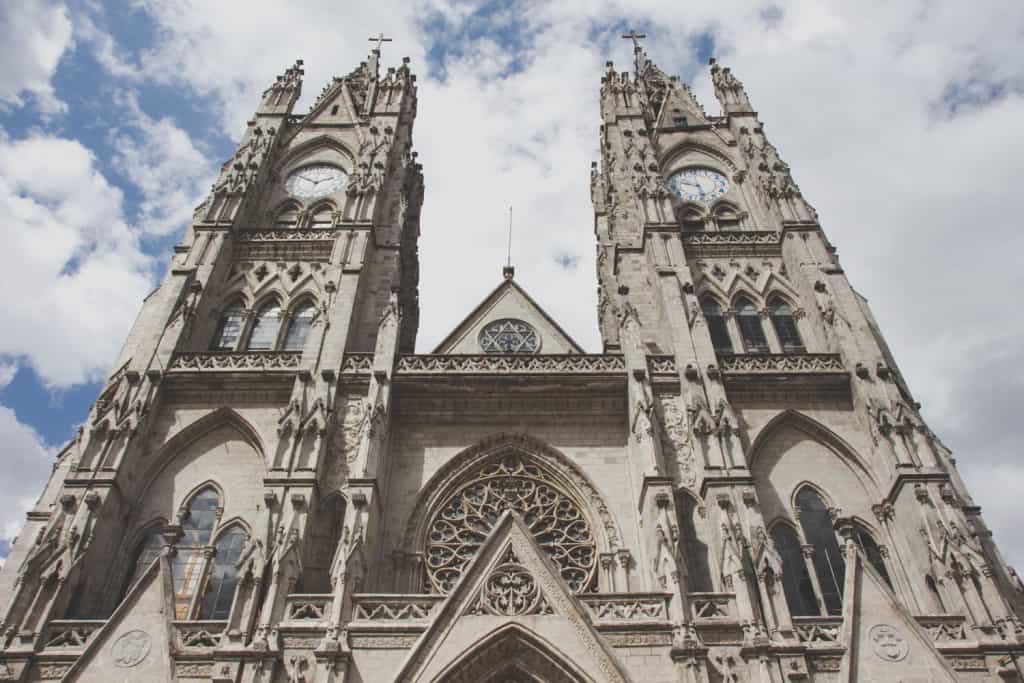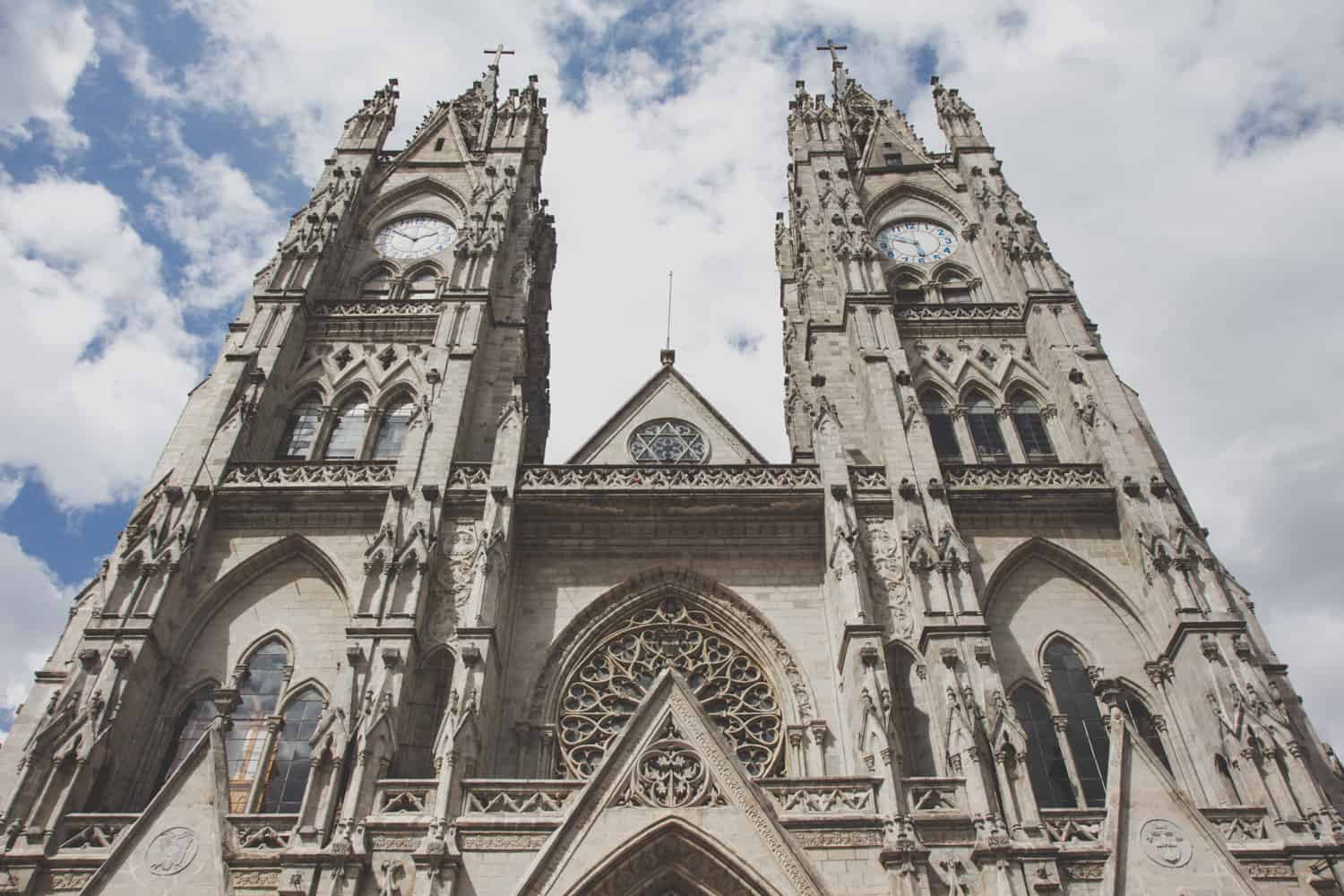 The basilica looks a bit like Notre Dame in Paris, but if you look closer you'll see that the gargoyles were replaced by dolphins, monkeys and turtles. But that's not the coolest thing about the Basilico del Voto Nacional. You can take the lift (yes, this church owns a lift) and then you get a breathtaking view above Quito and the famous "El Panecillo" hill. One of the coolest things to do in Quito.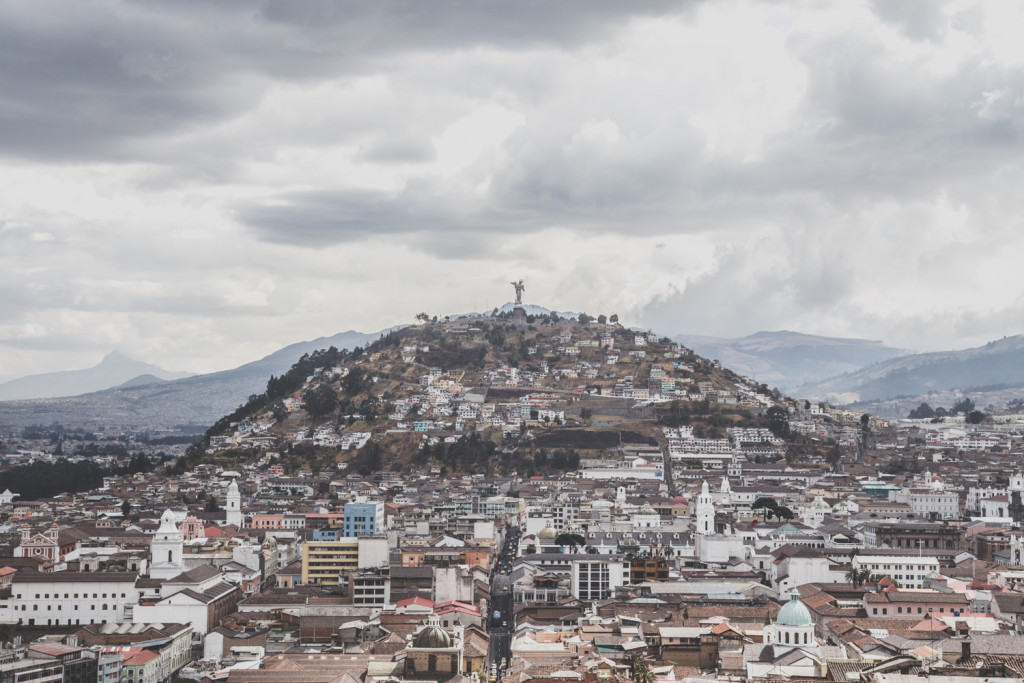 When you're feeling brave enough you should definitely climb a bit higher over the roof of the basilica and up headspinning stairs to the tower, because from there you even get a better view. BUT: this is really only recommendable for people who do not suffer from fear of heights.
4. Climb El Panecillo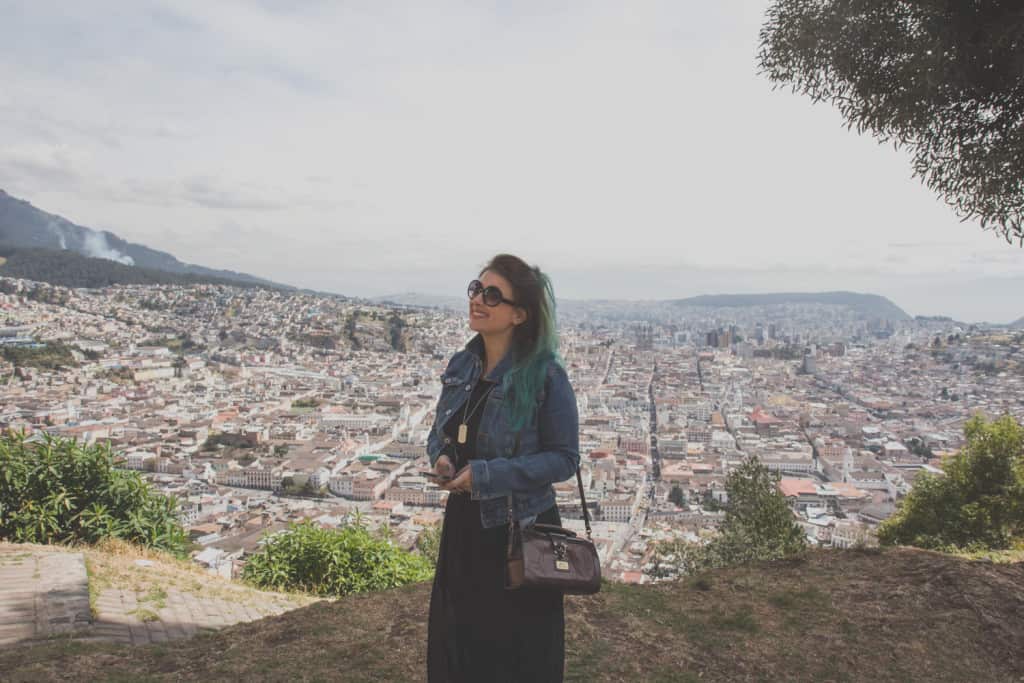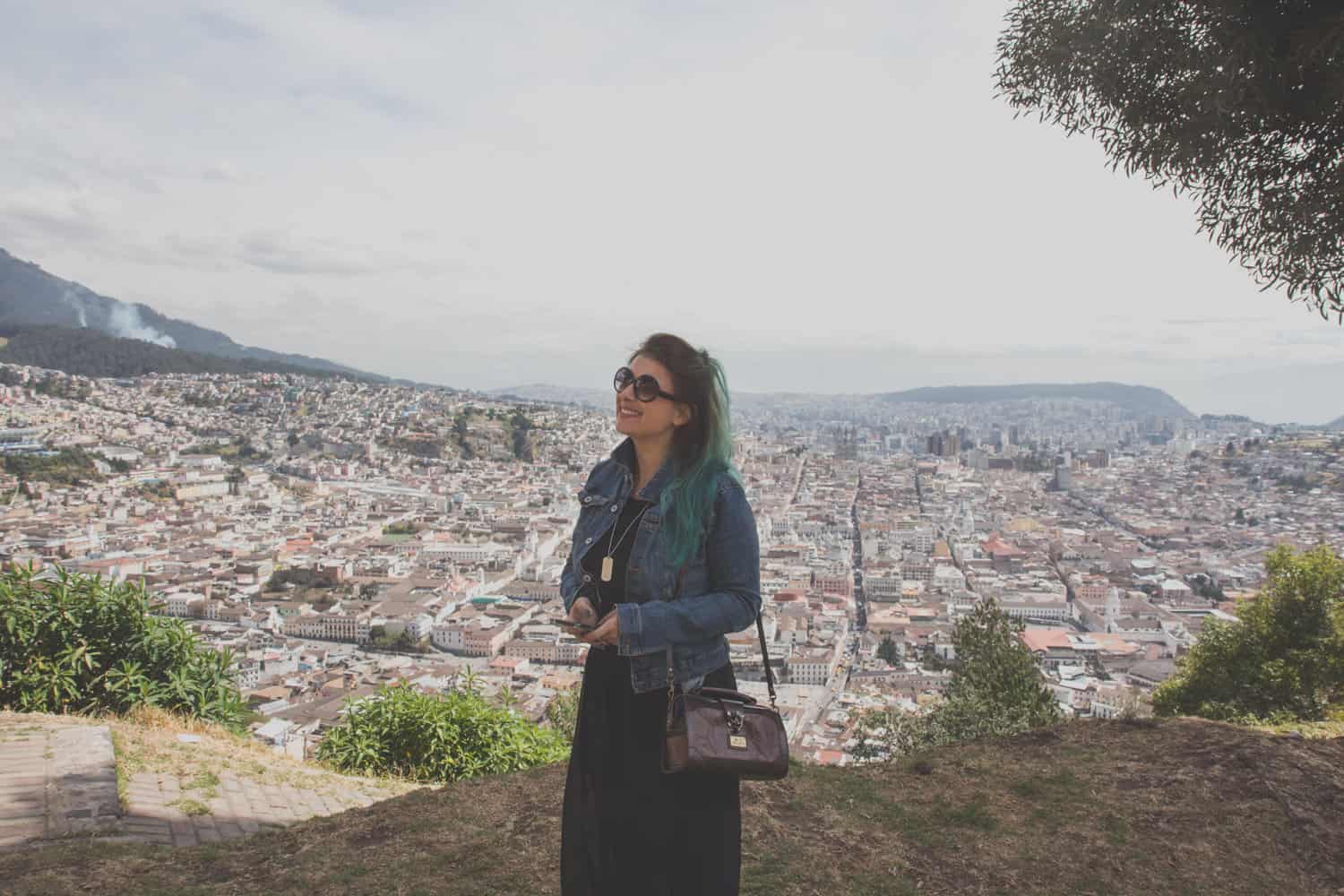 When you've seen the bread bun (that's how you can translate El Panecillo) from afar, you also should enjoy the view from up there. Quito lies at around 2800 meters and El Panecillo lies 200 meters higher. From there you not only have an amazing view over Quito, but also the surrounding volcanos. When the view is clear you can even see Cotopaxi from there, the second biggest active volcano in the world. Best to get up El Panecillo is by cab, that'll cost you around 3-5$.
5. Explore the other quarters of Quito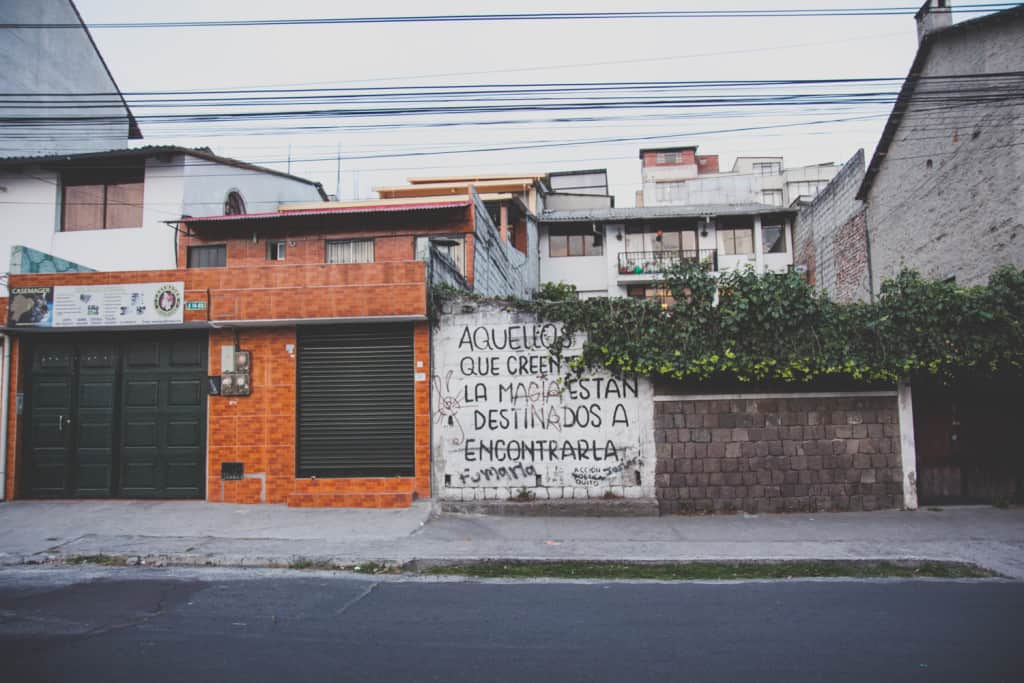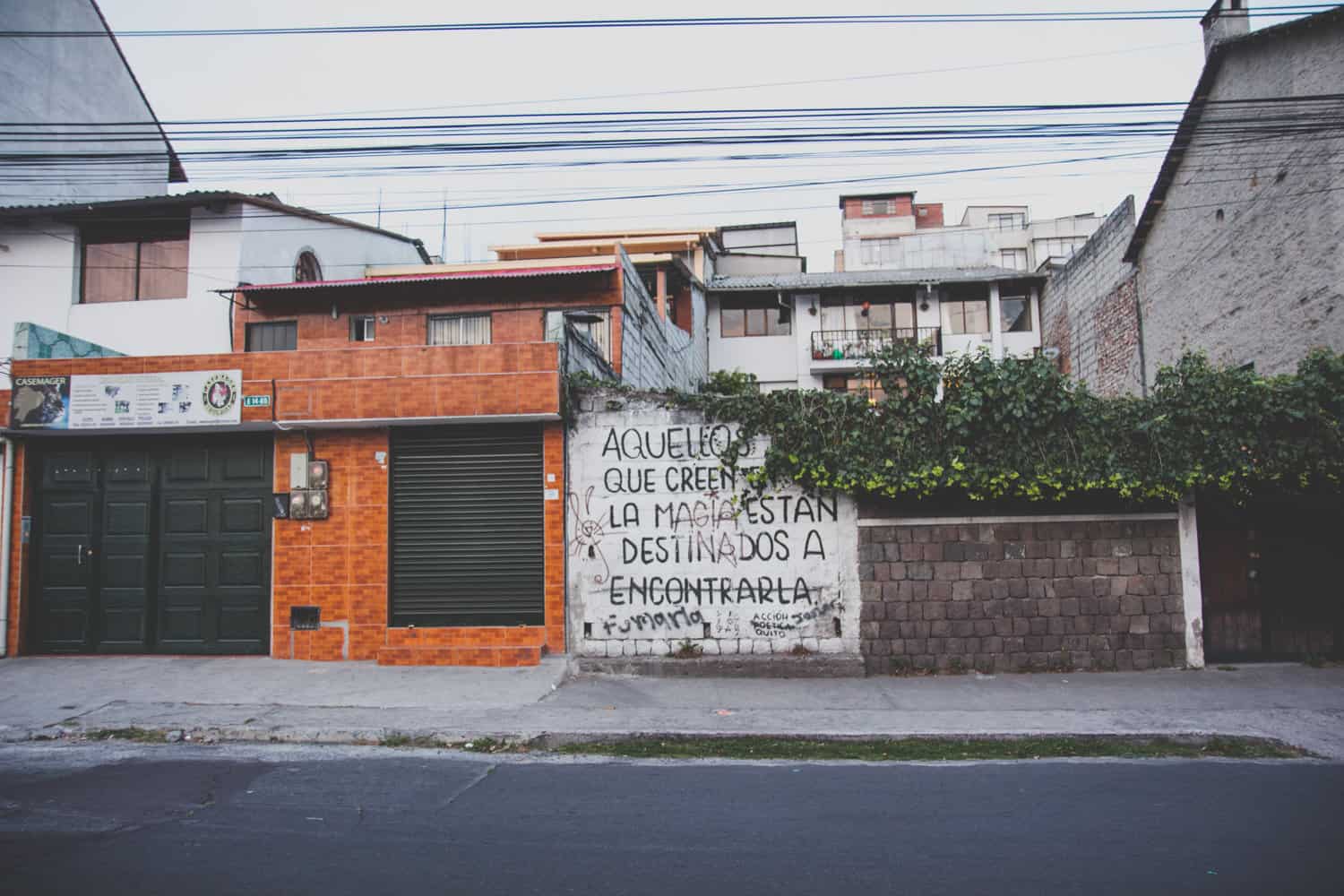 Besides the old town "La Mariscal" is for sure Quito's most famous quarter, especially known for its nightlife and the many many backpackers around there. Locals often call La Mariscal "Gringolandia", which explains a lot about this quarter. It's definitely not my favourite place in Quito, but if you're looking for a good night out La Mariscal is definitely the place to be. I prefered the "La Floresta" quarter, there you'll find cool, hip restaurants, galleries and the famous street food market.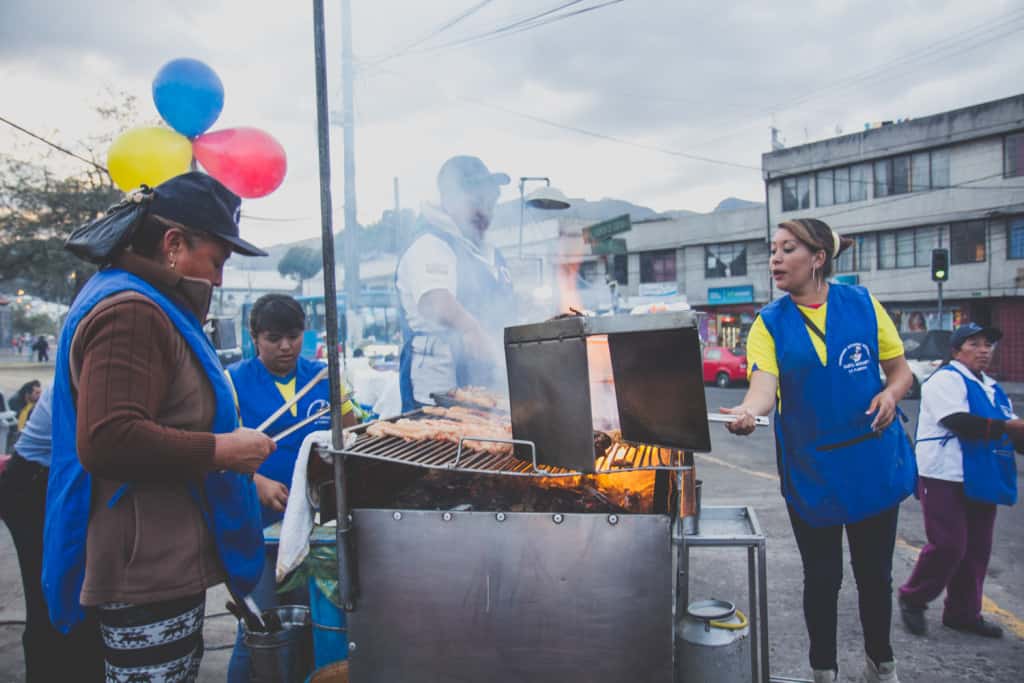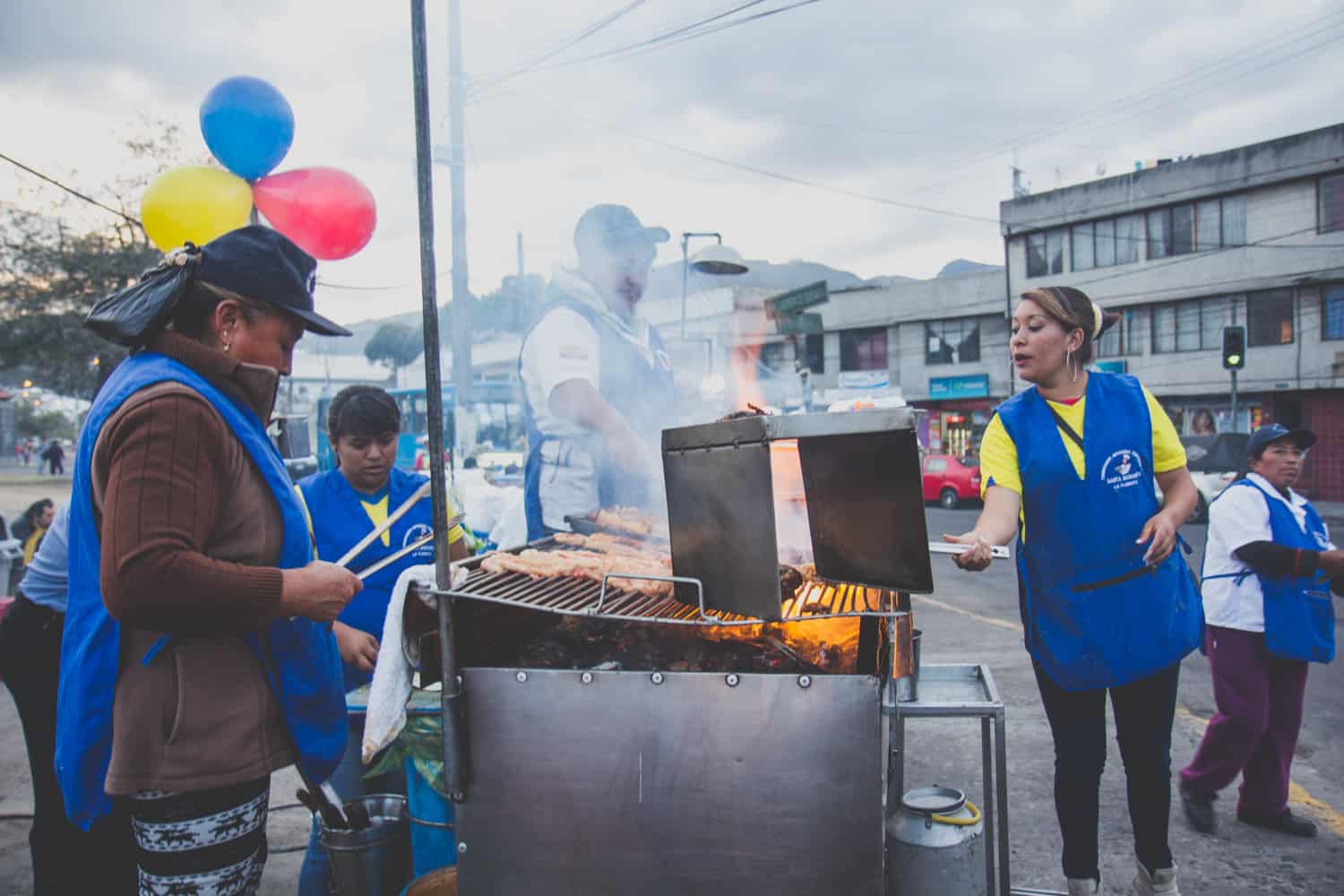 To explore Quito without getting stressed I would recommend to stay at least three days in the city. But it's also worth to stay longer, as you can do some cool day trips from Quito. More about this soon.
Where to stay in Quito:
Hotel Patio Andaluz* – A beautiful, colonial-style hotel in the middle of the old town with one of the most beautiful breakfast rooms I've ever seen. Room from €170 per night.
Anahi Boutique Hotel* – A stylish hotel with themed rooms. It's in Mariscal but in a more quiet area of the party neighbourhood. Room from €90 per night.
Have you been to Quito? What are your things to do in Quito? Do you have any other tips for Quito?
Disclosure: This post is part of a cooperation with Quito Tourism. * Some links are affiliate links.