The Best View Over Berlin
Every time I see him he makes me smile. Yes, it's true. I'm in love. With the Berlin TV Tower. But I've never been up there. Why should I pay 11€ NOT to see him then. Because from up there you have a great panorama view and see everything BUT. Yes, the TV Tower. Here's my ultimate tip for the best view over Berlin INCLUDING the TV Tower.
Go to the Park Inn at Alexanderplatz, up to the 37th floor and there follow the signs to the viewing platform. And here we go: best view over Berlin for just 3€. And when you're up there you really should think about FLYING down.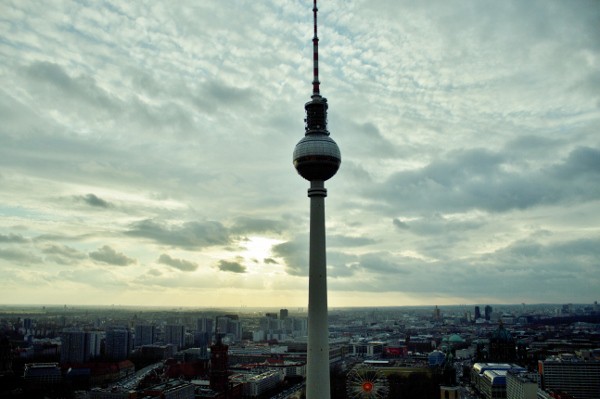 What are your favourite things to do in Berlin? Any other cool insider spots for the perfect view? Oh and if you're looking for music to bring you in the perfect Berlin mood then you should check out my "Berlin Berlin" playlist on Spotify!
More things to do in Berlin: