Of Monkeys and Men – Monkey Forest in Ubud, Bali
They look at you as if they would never ever hurt a fly. Look at me, how cute I am. Yes, monkeys know how to use their puppy-eyes and pretend to be completely innocent. But they can also be real beasts. When it comes down to food you can't stop them. The monkeys of Monkey Forest in Ubud in Bali know exactly how the cat jumps. And no, it's not a good idea to bring food with you. And yes, there are some horror stories about the monkeys there and macaques in Asia.
The question is yet, if it's generally a good idea to sell monkeys in their natural habitat as a tourist attraction. I mean, let's be honest, if I would be a tourist attraction all at once and people would come visit me in my living room, I probably would get aggressive too. No, I would for sure get aggressive, not only probably. But sure, the monkeys in Ubud are used to tourists and if you don't act like a complete idiot they won't harm you. And with the entrance fee you help to fund projects associated with the conservation of the Monkey Forest's natural and cultural resources. So that's good.
Seriousness aside, let's feel like a kid in the puppy store and drool over the monkeys: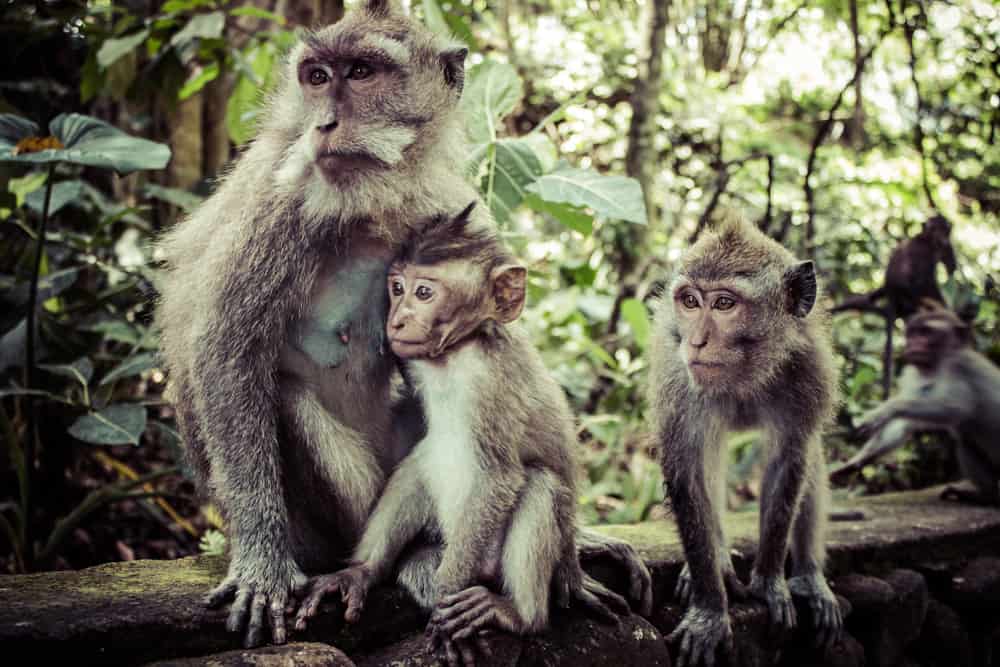 A penny for their thoughts!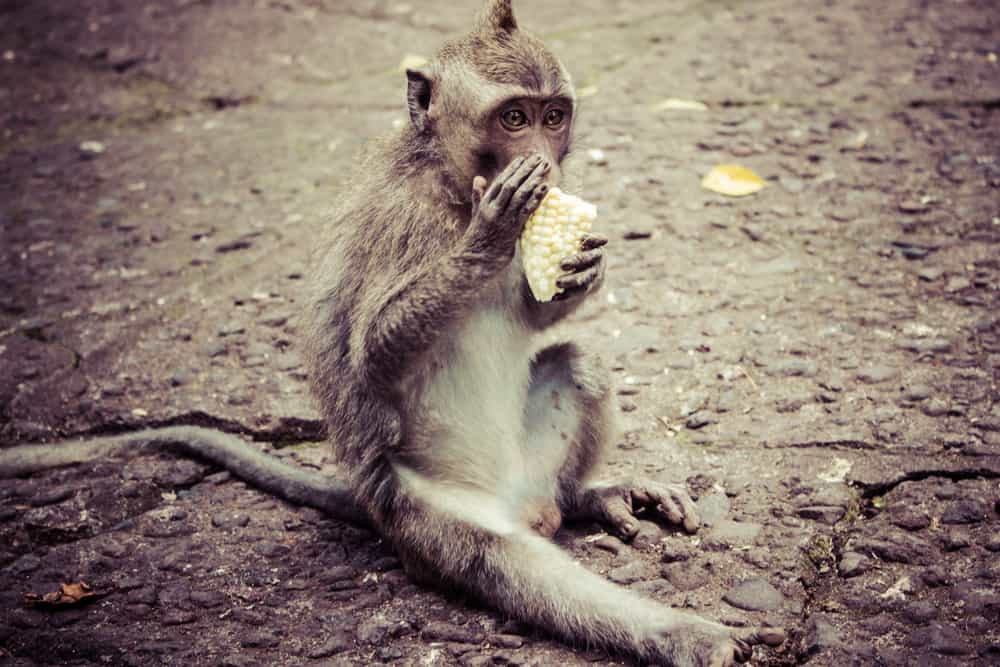 What is he telling the corn cob?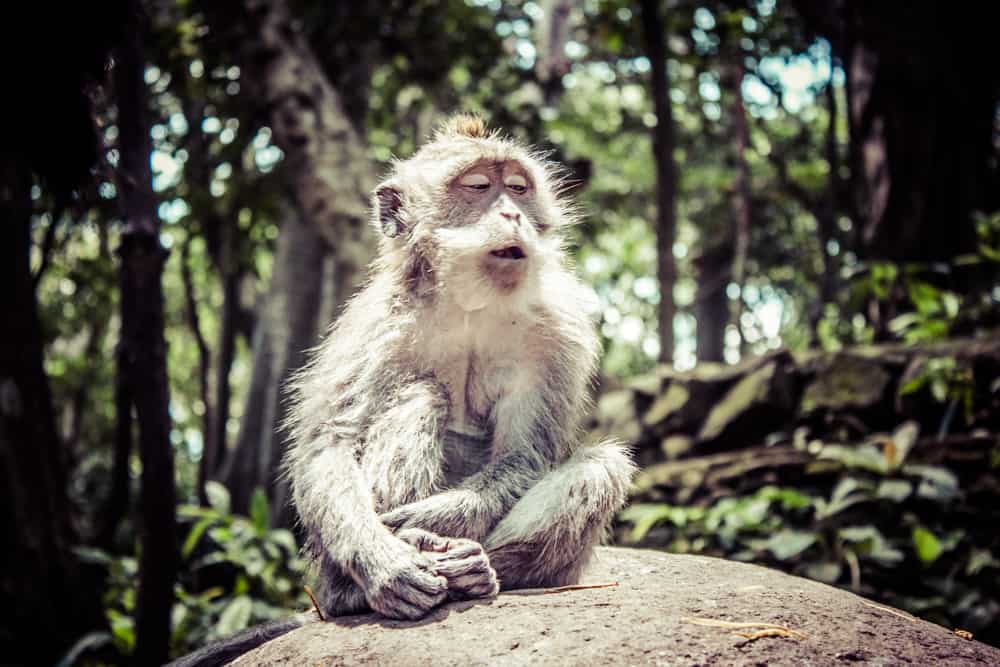 Stoned?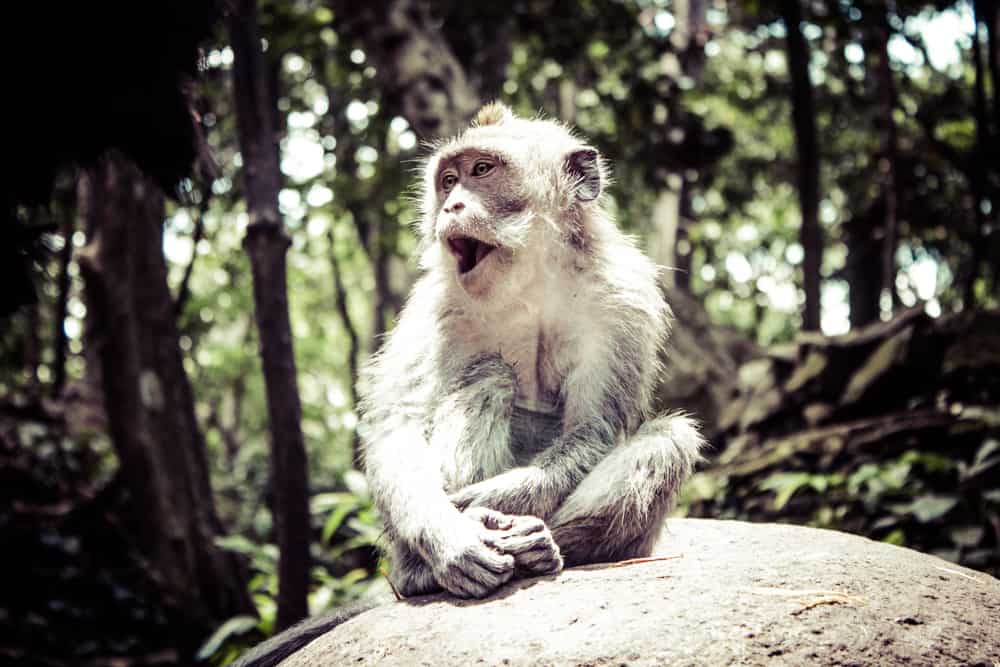 Oh nope, just tired!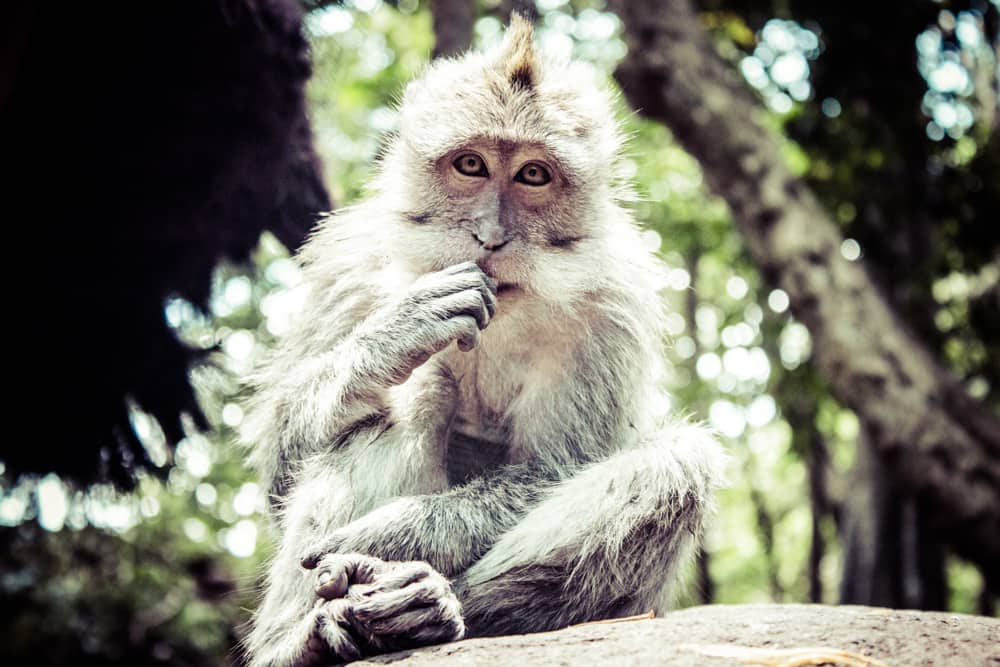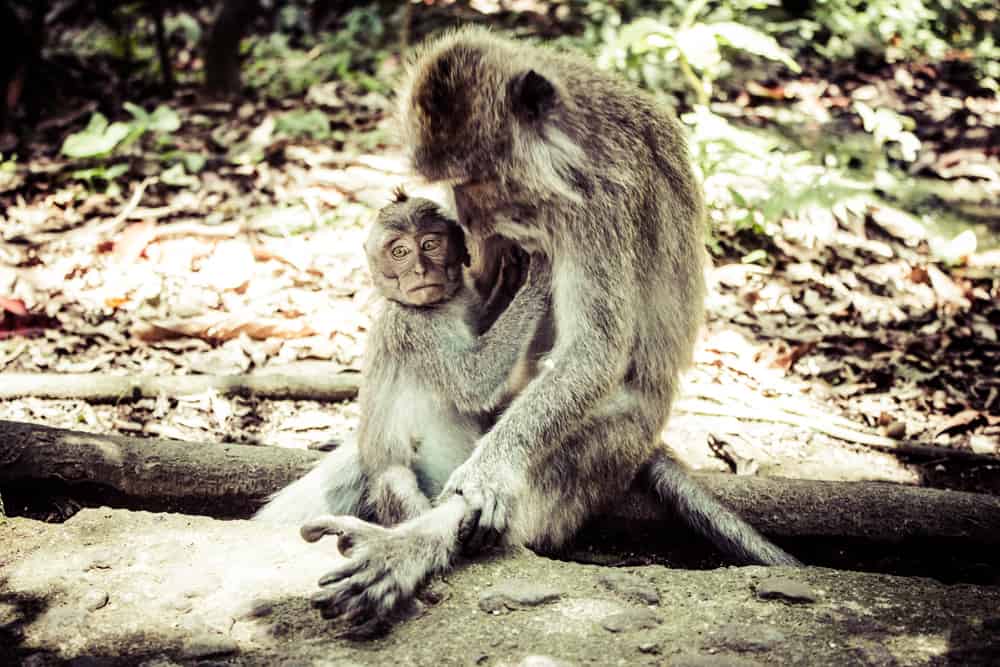 I can't decide. Which picture is cuter? The one above or the one below?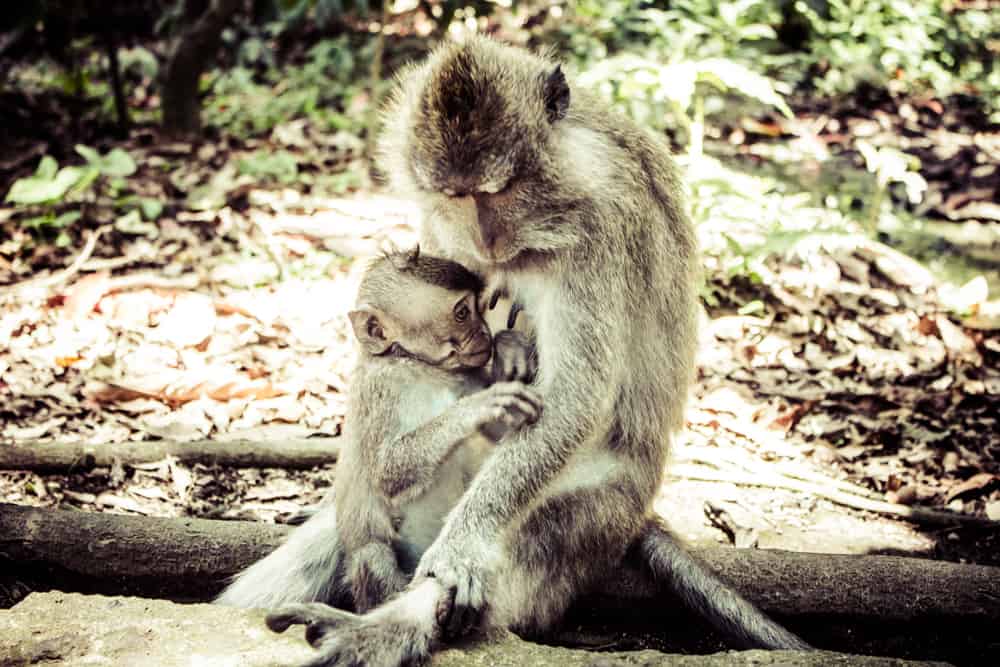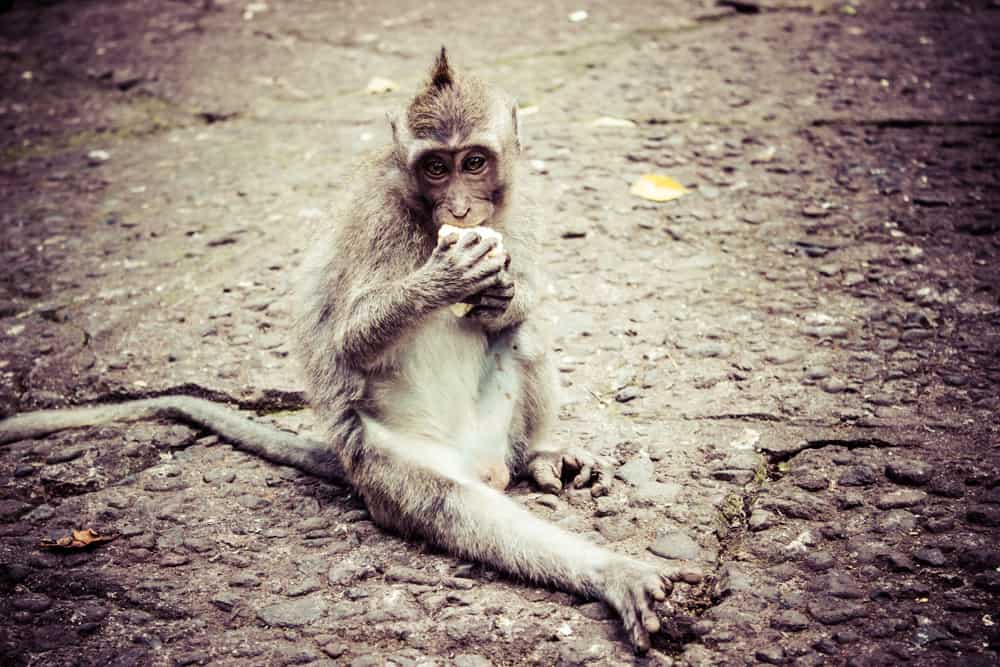 And if this doesn't soften your heart… what's wrong with you??
How to get there:

Best thing would be to stay in Ubud for a few days, then it's easy. Just follow Monkey Forest Road and there you go. If you're not staying in Ubud you can also do a day trip.
When is the best time to go there?

You definitely should go there early in the morning. You'll need at least one hour to see all the monkeys and temples. And get the hell out of there at around 10am, that's when the tourist buses will arrive.
Where to stay in Ubud:

We've stayed in Artini 1, loved it there! It feels like sleeping in a temple, you get breakfast served on your own terrace and a bungalow is available from €25 a night.
What else?
You definitely should see the sunset in Petulu! For more tips for Bali and Ubud check out my friend Theodora's blog Escape Artistes!
Have you been to Monkey Forest in Ubud? Any other tips?