My favourite sunsets around the world and the story behind
I love sunsets. To be honest I could watch sunsets all day long, from the morning until the evening, watching, adoring, taking pictures, adoring. Rewind and repeat. And I was lucky enough to see so many beautiful sunsets. Here are my favourite sunsets around the world and the story behind.
Andalusia, March 2008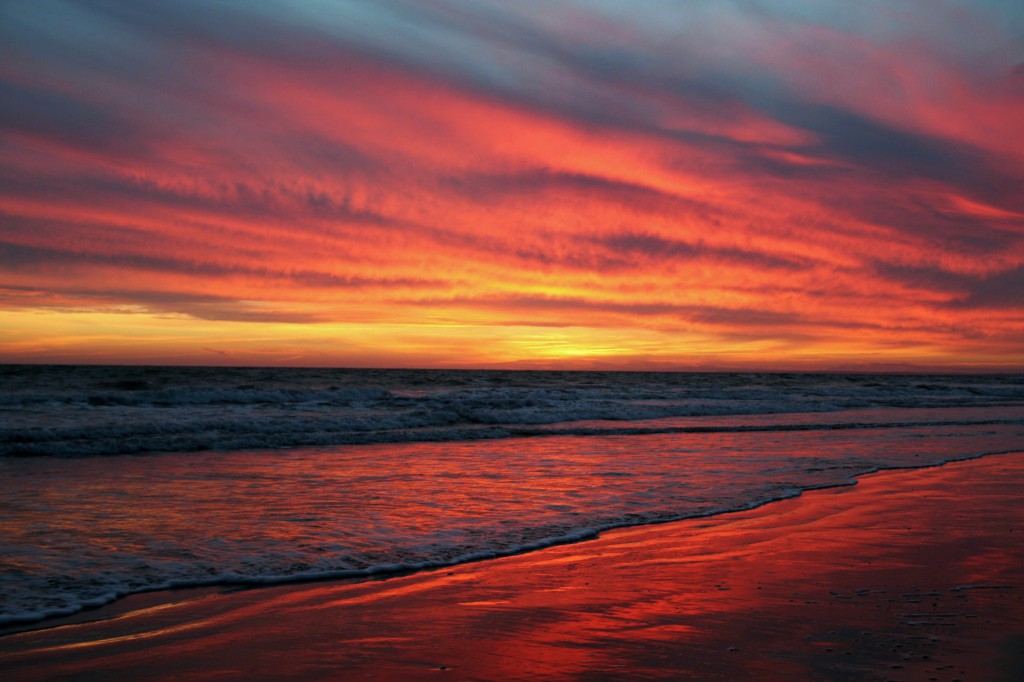 We were filming for German TV in Andalusia and our trip went from Malaga, along the coastline to Costa de la Luz. It was march and the water of the Atlantic Ocean was freezing cold, the beach deserted. In the moment sun was setting, she painted not only the water but also the beach in a colour-ocean of red, blue and yellow. Ever since the best sunset I've seen so far.
Jamaica, February 2009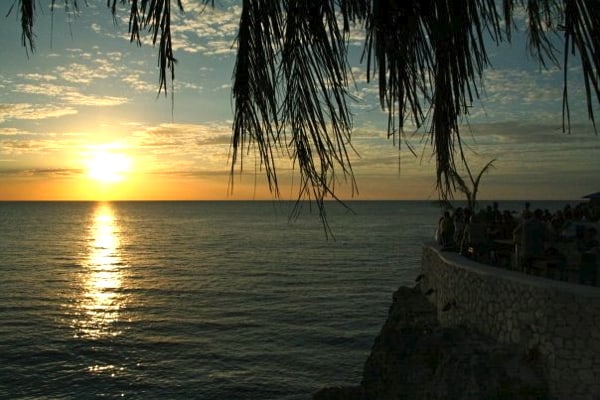 They say Rick's Cafe in Negril is the best place to watch sunset in Jamaica. I think I've took over 1000 pictures of this sunset, to conserve it, forever. But I didn't really FEEL it. Two days later I was at the beach, alone. Just me, the sun setting and the water sparkling. I had no camera with me. And enjoyed the moment to the fullest.
Koh Phi Phi, April 2010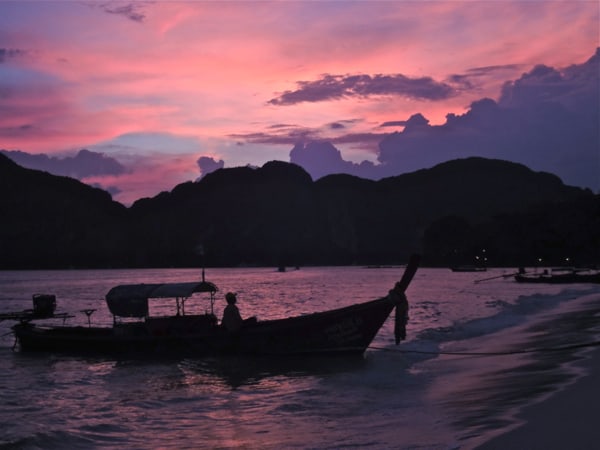 I will never forget the feeling when my toes first dipped into the powdery sand at Long Beach in Koh Phi Phi. My first thought: I will stay forever. Two hours later I knew this will be the place to open my coconut bikini company. And watch this gorgeous sunset every single day. We went out on a sunset cruise here as well!
Norway, September 2011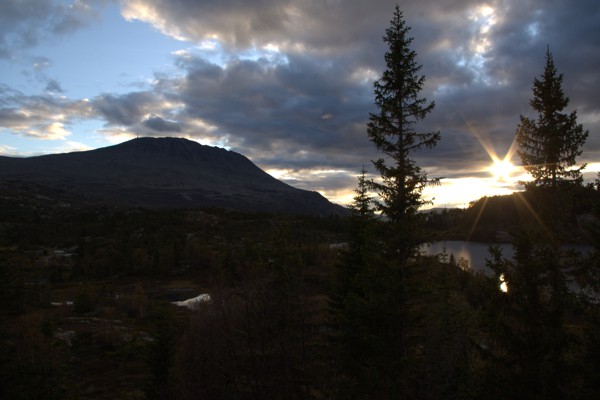 I wouldn't have been surprised if in this very moment a troll would have crossed my path. And a fairy would have asked me for directions. Somehow I had the feeling the trees were whispering something. Something I couldn't understand. As I don't speak Norwegian.
Cuba, October 2010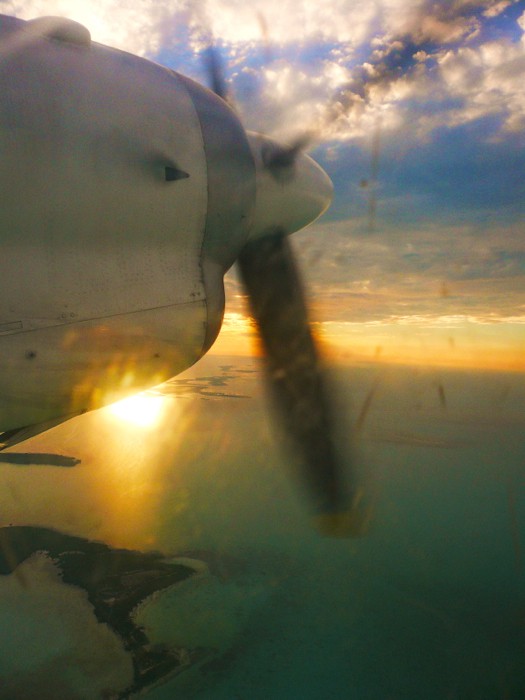 We've been on our way back from Cayo Largo to Havana. The old Russian plane had no AC and only three windows on each side. I felt very Indiana Jones-ish. The sweat was running down my back and the bags in the luggage net were waving, flurrying. One after the other passed his camera to me sitting in the front, next to one of the few windows, with the perfect view on this amazing sunset.
Berlin, December 2011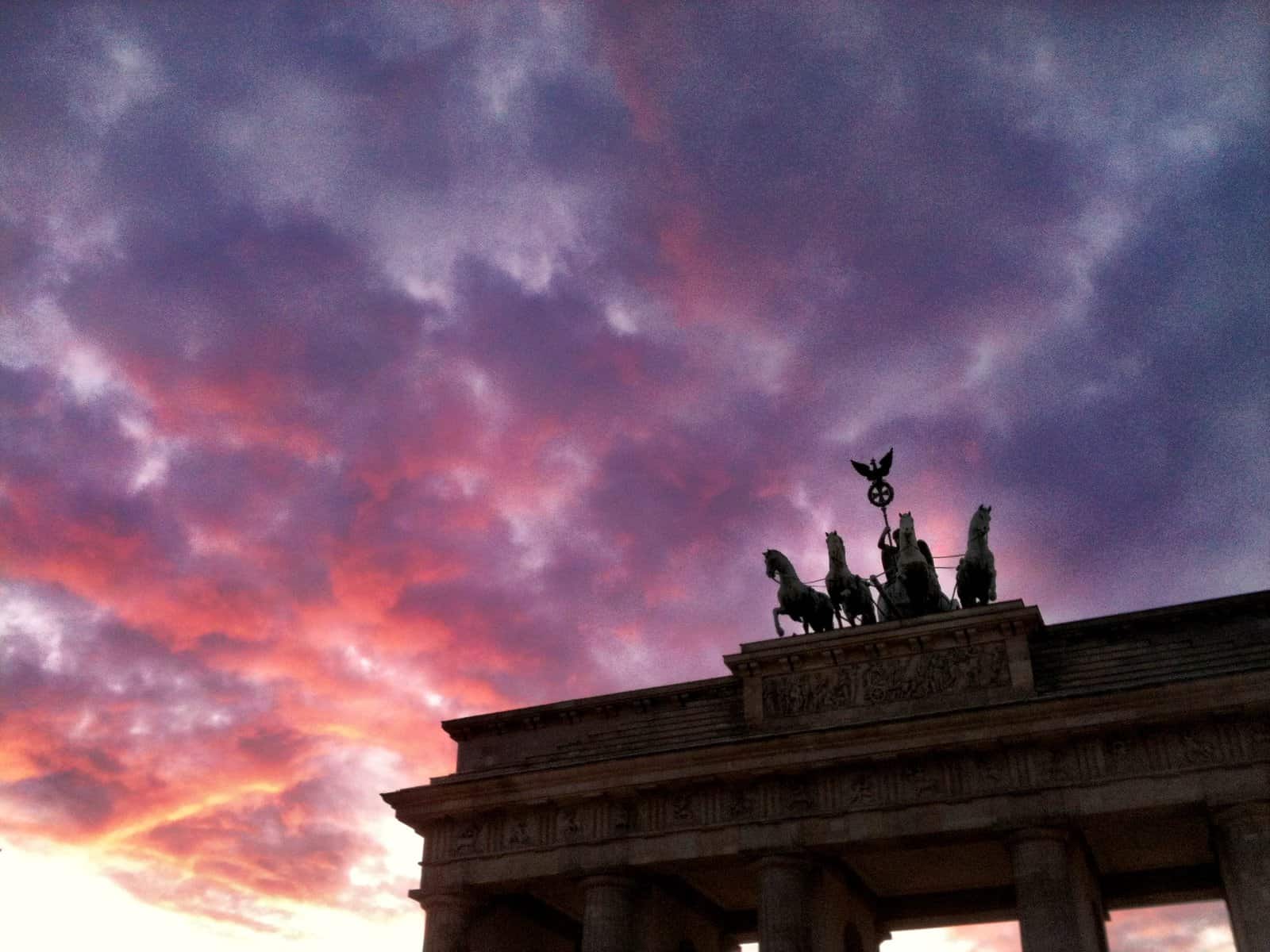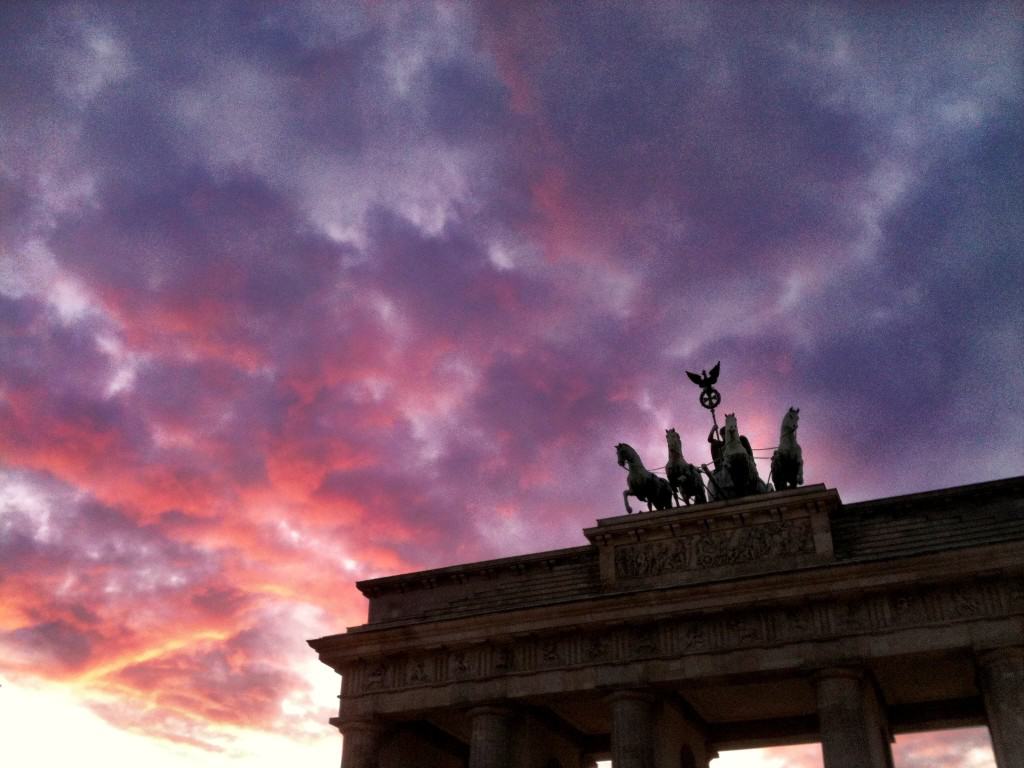 This sunset was kind of sublime. The Brandenburg Gate with it's rich history and this cloud formation which could be also likely from the movie "Independence Day". And my camera was dead. Thank god I have my iPhone so I am now able to share this sunset with you. I bet you wouldn't have believed me otherwise.
Do you love sunsets as much as I do? Then follow my sunset board on Pinterest for the best sunsets around the world.