Ultimate Road Trips: Canada for First-Timers, Part 2
Guest Post by Susanne Maier
Vancouver to the Rockies and back
So you love to go on roadtrips? Is traveling to Canada still on your bucket list? Good! (Same here!) So when I finally got the chance to travel to Canada this summer, I tried to figure out how to experience some of the best of Canada's magnificent landscapes and outdoor activities all in one ultimate roadtrip. After spending some time in Vancouver and a week of surfing, sea kayaking and whale watching on Vancouver Island, here is part two of a three-week adventure on the road you will never forget:
Road Trip Canada – Ultimate Tips for First-Timers, Part 2
Day 10: Vancouver – Whistler
Today is the beginning of your Rocky Mountain tour! Follow the scenic Sea-to-Sky highway along the coast to Whistler. Bring a picnic and stop along the way, e.g. in Britannia Beach. Explore Whistler, home of the 2010 Winter Olympics, check out the crazy downhill mountain bike trail right in the town center and enjoy some nightlife.
Day 11: Whistler – Jasper
Start early if you want to reach Jasper in one day (it's over 800 km!). I enjoyed crossing surprisingly different landscapes and climatic zones from the coast mountains to the semi-arid, almost desert-like landscapes around Lillooet (welcome to gold rush country!) and Kamloops lake. Pass the majestic sight of Mount Robson, highest peak of the Canadian Rocky Mountains (3954m), before arriving in Jasper at night.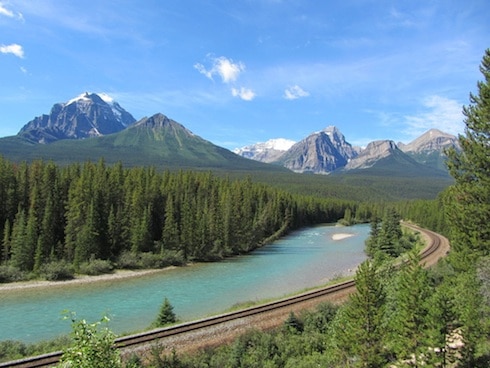 Day 12, 13: Jasper National Park
Jasper is a nice little mountain town, way more relaxed and less crowded than Banff. One of my personal highlights of the trip is found in Jasper National Park: Mt. Edith Cavell. Loved hiking the "Path of the Glacier" through rocky moraines to a meltwater lake filled with icebergs! The "Cavell Meadows Trail" leads you higher up to subalpine meadows with lovely flowers and even better views of the Angel, Cavell and Ghost glaciers (and the little iceberg lake). If you can, spend more days and do more hikes, a cruise on the famous Maligne Lake, or fly like Superman on the Zipline.
Day 14: Jasper – Banff
Two magical words for every roadtrip fan: Icefields Parkway. Imagine a panoramic road through the heart of the Canadian Rockies, 250 kilometers of wilderness and spectacular views of mountain peaks, turquoise lakes, glaciers…and you driving on it. Best stops: Columbia Icefield/Athabasca Glacier and Peyto Lake viewpoint.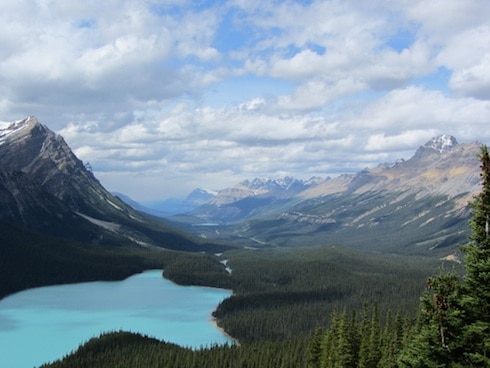 Day 15, 16, 17: Banff National Park
Spend a couple of days in this legendary national park among spectacular mountain scenery and: get out there! Go hiking (there are also many light trails and walks, so no excuses), experience the famous view of Moraine Lake and the Valley of the Ten Peaks (best in the early morning or at sunset) and get a chance to see wildlife (from moose to grizzly). Best trails: Sunshine Meadows and Plain of the Six Glaciers.
Day 18: Banff – Revelstoke
Continue east from Lake Louise and through stunning Yoho National Park. Have a blast trying some of the finest whitewater rafting in the Rockies on Kicking Horse River (loved it!). Pass Glacier National Park and continue until Revelstoke.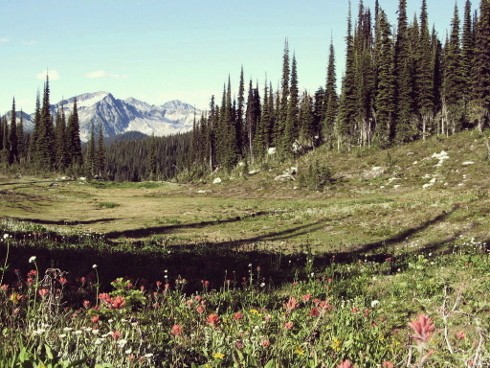 Day 19: Revelstoke – Kelowna
Mount Revelstoke is one of the few opportunities where you can actually drive up to the mountain top. You'll pass through different vegetation zones before reaching lovely subalpine "Meadows in the Sky" full of wildflowers and a 360° mountain view. Stunning! Made me feel like being on top of the world. (Don't forget to bring mosquito spray, though!) Later, continue south towards the Okanagan valley and lake, an almost 'Mediterranean' region of orchards and vineyards. For a lakeshore sundowner, try Rose's Pub in Kelowna.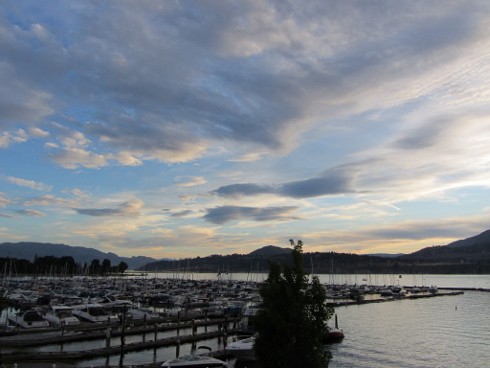 Day 20, 21: Kelowna – Vancouver
Now, you're officially on your way back to Vancouver. Taking highways 97C and 5 is the faster option, but I recommend the longer and more scenic route south via Summerland and Pentiction, spending a little more time in the Okanagan valley and stopping for some wine tasting along the way. Spend your last night in Osoyoos near the US border, a desert-like region of wine, fruit and lakes, before heading back to Vancouver. What a trip!
Have you been to the Canadian Rockies? Share you experiences and tips with us below!
——————————————————————————————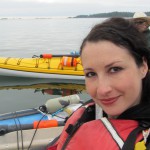 Susi is a media evaluation consultant and a university and travel buddy of Yvonne. She is inspired by big cities, rough landscapes and medieval stuff, and loves travel that involves cars. Follow her on twitter @blackdotsws